Jintan District is a district under the administration of Changzhou in the Jiangsu province of the People's Republic of China. The place has been dubbed as the "Golden Altar" (Chinese: 金坛) in Chinese since 688 AD. It has a long history of human civilisation, tracing back to the Western Zhou Dynasty. The city has been honored as the provincial garden city since 2006.
Jintan District is located in Jiangsu province in southern China. Jintan is surrounded by Shanghai, Hangzhou and Nanjing. The name Jintan derives from the name of Jinshan county. On November 10, 1993, Jintan was reclassified from a county and officially became a city. In 1987, the County comprised 22 towns, with the county government located in Jincheng town. The county was part of Changzhou, Jiangsu province. Jintan has a total area of 976.7 square kilometers (301.65 sq mi). The total land area is 781.27 square kilometers (301.65 sq mi), and water covers an area of 194.22 square kilometers (74.99 sq mi). Because of these proportions, Jintan is commonly known as the "two mountain two water six points field." As of 2010, it has a permanent resident population of 552,047. Jintan is a 2-3 hour bus ride from Shanghai.
Wu Chinese is the local dialect of Jintan. Some versions include local dialect and northern Jiangsu dialect. Fusion of languages has been created due to geographical location of Jintan. The language habits of the migrants have influenced the local language.
Western Jintan includes the mountainous region Maoshan, which covers an area of about 223 square kilometres (86 sq mi). The highest peak of Maoshan is 372.5 metres (1,222 ft) above sea level. Flatlands lie in the east of Jintan, part of the Taihu Plain, with an area of about 752 square kilometres (290 sq mi).
Jintan District has 216 rivers with a total length of 512 kilometres (318 mi). The southeast Tiao Lake (also named Changdang Lake), covers 8,200 hectares (32 sq mi). This lake is one of the ten largest freshwater lakes in Jiangsu province.
Jintan District comes under the Northern Subtropical Monsoon climate zone. Jintan City's climate is mild and humid with four distinct seasons. The annual average temperature is 15.3 °C (59.5 °F), while average annual precipitation is1,063.5 millimetres (41.87 in). The frost-free period covers 228 days and the average humidity is 78%.
Jintan District is a relatively important industrial city. It is known for its brown vinegar production. In 2008, the GDP reached 26.3 billion yuan and GDP per capita reached 48,257 yuan (US$7,060).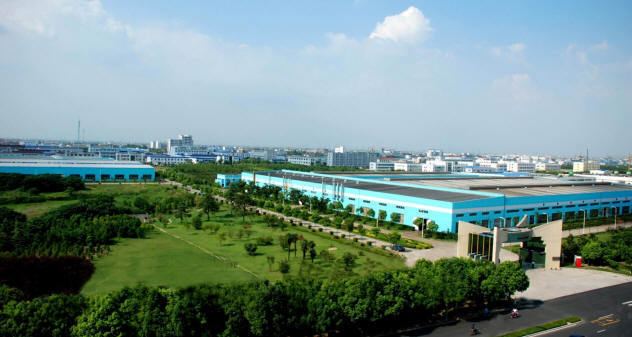 Farming and agriculture was the original mainstay of Jintan's income occupying the majority of the city's revenue. The majority of the agricultural output consisted of; rice, wheat, cotton, rapeseeds, etc. The income derived from agriculture is currently less than 5% of Jintan's total GDP.
The rapid economic expansion over the last two decades (1990's and 2000's) has turned the city into a wealthy municipality. Industrial output has become the city's prominent source of income, occupying more than 80% of its GDP. The industrial sectors have attracted numerous investments from national and international operations enabling innovation and further economic growth. The city has been listed at 69 on China's Top 100 Counties (county-level cities) for its comprehensive economic strength in 2006 and 2007.
Hua Luogeng (1910–1985): mathematician
Xu Fenlin, general