Full Name

James J. Cramer




Role

Television Personality




Residence

Summit, New Jersey




Height

1.68 m




Years active

1980–present




Name

Jim Cramer







Born

February 10, 1955 (age 60) (

1955-02-10

)

Wyndmoor, Pennsylvania, U.S.




Alma mater

Harvard College (B.A.) Harvard Law School (J.D.)




Occupation

Television personality, author




Known for

Hosting Mad Money Co-founder of TheStreet, Inc., CNBC anchor author




Spouse

Lisa Cadette Detwiler (m. 2015), Karen Backfisch-Olufsen (m. 1988–2009)




TV shows

Mad Money, Squawk on the Street, Kudlow & Cramer, America Now




Books

Jim Cramer's Get Rich, Jim Cramer's Real Mon, Confessions of a Street Addict, Jim Cramer's Stay Mad, Jim Cramer's Mad Mon




Similar People

Lisa Cadette Detwiler, Marty Peretz, Leeza Gibbons, Jon Favreau, Callie Khouri




Profiles




Twitter

Facebook

Google+




Children

Cece Cramer, Emma Cramer



Jim cramer and stephanie link tell investors how to get rich carefully
James J. Cramer (born February 10, 1955) is an American television personality, former hedge fund manager, and best-selling author. Cramer is the host of CNBC's Mad Money and a co-founder of TheStreet, Inc.
Contents
Jim cramer of mad money at his hedge fund 1997
Early life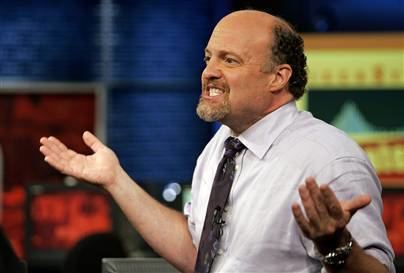 On February 10, 1955, Cramer was born in Wyndmoor, Pennsylvania, a suburb of Philadelphia. Cramer was born to Jewish parents. Cramer's mother, Louise A. Cramer, was an artist. Cramer's father, N. Ken Cramer, owned International Packaging Products in Philadelphia, which sold wrapping paper, boxes and bags to retailers and restaurants. One of his first jobs was selling ice cream at Veterans Stadium during Philadelphia Phillies games. Cramer went to Springfield Township High School in Montgomery County. He lives in Summit, New Jersey.
Education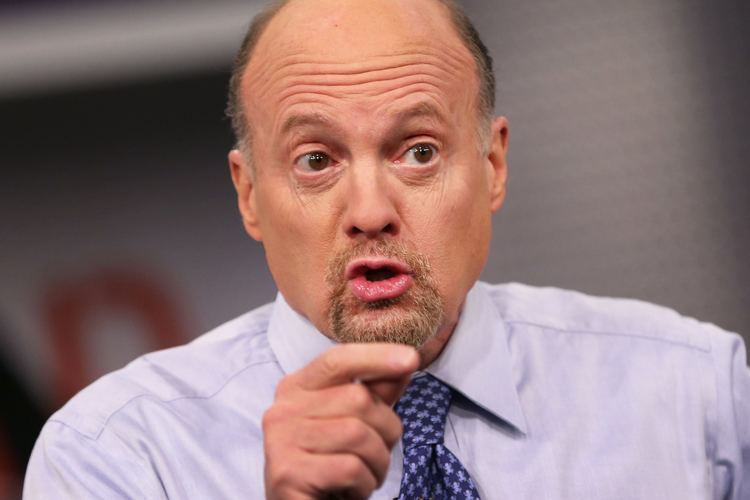 In 1977, Cramer graduated magna cum laude from Harvard College with a B.A. in government. Cramer began his involvement with journalism in college, where he was the President and Editor-in-Chief of The Harvard Crimson. In 1984, Cramer received his Juris Doctor degree from Harvard Law School.
Early career as reporter
After graduating from Harvard, Cramer worked in several entry-level reporting jobs. Dating back to March 1, 1978, Cramer worked for the Tallahassee Democrat in Tallahassee, Florida, where he covered the Ted Bundy murders. Then-executive editor, Richard Oppel, has said "[Cramer] was like a driving ram. He was great at getting the story." He subsequently wrote for the Los Angeles Herald-Examiner. During this time, his apartment was robbed on multiple occasions, eventually losing all of his possessions and forcing him to live out of his car for several months. He also worked for Governor Jerry Brown.
Cramer was one of the first reporters at American Lawyer. During his years at Harvard Law School, Cramer worked as a research assistant for Alan Dershowitz. He assisted Dershowitz's campaign to acquit alleged murderer Claus von Bülow despite the fact that Cramer believed von Bülow was "supremely guilty." Cramer was admitted to the New York Bar in 1985 but his license to practice law was suspended on April 2, 2009 for failure to pay the registration fee.
Investing
Cramer started investing in the stock market during his time at law school. Cramer began promoting his holdings by leaving stock picks on his answering machine, impressing The New Republic owner Martin Peretz, who gave him $500,000 to invest. Cramer earned Peretz $150,000 in two years.
His track record helped Cramer obtain employment in 1984 as a stockbroker with Goldman Sachs' Private Wealth Management division. Cramer's success in this position led him to found his own hedge fund, Cramer & Co. (later Cramer, Berkowitz & Co.), in 1987. The fund operated out of the offices of hedge fund pioneer Michael Steinhardt's Steinhardt, Fine, Berkowitz & Co. and early investors included Eliot Spitzer (a Harvard classmate, one of his oldest friends and former Governor of New York who resigned), Brill, and Peretz.
During Cramer's tenure with the fund from 1988 to 2000, he had one year of negative returns in 1998. The following year, the fund returned 47% and in 2000 28%, beating the S&P 500 by 38 percentage points. Cramer retired from his hedge fund in 2001, finishing with a 24% average annual return over 14 years and having "routinely [taken] home $10 million a year and more." The fund was taken over by his former partner Jeff Berkowitz after Cramer's retirement. During that time, he was also an "editor at large" for SmartMoney magazine and was accused of unethically combining his investing and reporting activities when he bought stocks that he recommended just before his recommendation article came out, contributing to a $2 million personal gain. Today, Cramer is barred by CNBC from trading stocks with his personal funds although he makes picks and sells his recommendations.
In 1996 Cramer co-founded TheStreet, Inc. [formerly TheStreet.com,Inc.] with The New Republic editor Martin Peretz, one of his hedge fund's original clients. Cramer is currently a market commentator and adviser to the TheStreet, Inc. and is its second-largest shareholder. Cramer also manages a charitable trust stock portfolio which is tied to TheStreet, Inc. through a paid subscription service called Action Alerts PLUS Portfolio. Cramer owns a 10 per cent stake in TheStreet, the market value of which peaked at $1.7 billion but by 2014, the Nasdaq-listed company was worth less than $80 million.
Cramer claimed to be worth $50 to $100 million in October 2005.
In 2009, Cramer received earnings of $461,276 from TheStreet, Inc. As of 2010, Cramer was the chairman of the board of TheStreet.com, Inc.
Career with CNBC
The cable television program Mad Money with Jim Cramer first aired on CNBC in 2005. According to CNBC's Web site in an article titled, "Mad Money Manifesto" by Jim Cramer, the show's mission statement and Cramer's job:
...is not to tell you what to think but to teach you how to think about the market like a pro. This show is not about picking stocks. It's not about giving you tips that will make you money overnight – tips are for waiters. Our mission is educational, to teach you how to analyze stocks and the market through the prism of events.
To provide viewers with "the knowledge and the tools that will empower you to be a better investor," Mad Money features many segments, including: The Lightning Round, Game Plan, Execution Decision, Off the Charts, Sell Block, Market Marshmallows, Outrage of the Day, Mad Bull Disease, Am I Diversified, and Mad Mail.
After being a frequent guest commentator on CNBC in the late 1990s, Cramer co-hosted CNBC shows America Now and Kudlow & Cramer with Lawrence Kudlow in the early 2000s.
Cramer hosted a one-hour radio show, Jim Cramer's Real Money, until December 2006. "Take the Money and Run" by the Steve Miller Band was the intro to each of his radio shows. The show was similar to his Mad Money TV show. He also guest-hosted in the slot caused by the cancellation of Imus in the Morning (MSNBC and WFAN/Westwood One) in May 2007.
On November 13, 2005, Dan Rather did a sit-down interview with Cramer on 60 Minutes. Among the topics of discussion were Cramer's past at his hedge fund; for example, his violent temper and what finally led him to come to his senses and "calm down." Footage of Cramer at his family home with his daughters and wife was also included. On November 15, 2005, Cramer mentioned on his program that he received hundreds of e-mails after his 60 Minutes interview. This report was taped before Cramer's radio show, Smart Money with Jim Cramer moved to WOR and became syndicated under the CBS Radio banner.
In 2005, Cramer appeared as himself in two episodes of the television series Arrested Development. He appeared to first announce that he had upgraded Bluth Company stock to a "Don't Buy" from a "Triple Sell," and then to say that the stock was not a "Don't Buy" anymore, but a "Risky."
Cramer has also made appearances on NBC's Today, NBC Nightly News, Live with Regis and Kelly, ESPN Classic's Cheap Seats, NBC's Late Night with Conan O'Brien, Comedy Central's The Daily Show with Jon Stewart, The Tonight Show with Jay Leno, Late Show with David Letterman, ABC's Jimmy Kimmel Live! and NBC's The Apprentice called "The Celebrity Apprentice."
Cramer also appeared in the 2008 motion picture Iron Man spoofing Stark Industries on his show Mad Money, and appears in the movie Wall Street: Money Never Sleeps. He also claims to have consulted for the original Wall Street movie by telling the filmmakers how he would get through to Gordon Gekko.
On March 12, 2009, Jon Stewart interviewed Cramer on The Daily Show and challenged Cramer's recommendations of Bear Stearns.
On November 3, 2009, Cramer appeared on The Martha Stewart Show to promote his new book Getting Back to Even. Cramer stated that it was a great time to invest in real estate and that he had recently purchased the DeBary Inn in Summit, New Jersey.
Action Alerts charitable trust
In the timeframe of 2002 until May 2009 the performance of Cramer's charitable trust "Action Alerts PLUS" outpaced the S&P 500 and the Russell 2000; while the charitable trust accumulated a return of 31.75%, the S&P 500 had a return of 18.75% and the Russell 2000 has a return of 22.51%. On an annual basis, the trust outperformed the S&P 500 by 7.35% and the Russell 2000 Index by 3.33%. Paul Bolster explains that Cramer beats the market in part because of the excess risk in his picks. "If we adjust for his market risk, we come up with an excess return that is essentially zero", Bolster said, adding that "zero", in this case, means his returns are roughly in line with the risk he's taking on. Another criticism of Actions Alerts Plus is that it does not compare itself to indexes that include dividend reinvestment (as the SEC requires for stock oriented mutual funds). According to a Kiplinger's article "One recent [Action Alerts PLUS] ad included a chart, under the headline "Action Alert PLUS is CRUSHING the S&P 500," showing that the picks returned about 39% from the portfolio's inception through last March 31, compared with 15.5% for the S&P 500 over the same nine-year, three-month period. But the S&P figure did not include reinvested dividends. With them, the S&P 500 returned 38.3%."
A study done by Wharton researchers Jonathan Hartley and Matthew Olson found that in the timeframe of August 2001 to March 2016, Cramer's charitable trust underperformed the S&P 500 primarily as a result of underexposure to market returns in years after the 2008 financial crisis. As of March 31, 2016, Cramer's trust since inception had a cumulative return of 64.5% where the S&P 500 less dividends returned 70% during the same time frame. Wharton finance professor Robert Stambaugh said he didn't think the findings showed significant underperformance or outperformance when adjusting for a variety of factors, but did state "It's a commendable attempt to dig more deeply into the style that underlies Cramer's stock picks."
CNBC does not permit Cramer to buy or sell any security he has spoken about on CNBC for the trust for five days following the broadcast. Whenever Cramer is acting within his portfolio or important news about his stocks occur he sends out e-mails to his paying subscribers on TheStreet, Inc. Whenever mentioning a stock that he holds in his portfolio, he is required to disclose that he owns shares of such company on his CNBC show.
Fox News Channel lawsuit
In 2000 Cramer settled a lawsuit with Fox News Channel in which Fox had claimed Cramer reneged on a deal to produce a show for them. Their conflict began when Fox complained that Cramer promoted TheStreet, Inc's stock on the air.
Market manipulation
In March 2007, a December 2006 interview from TheStreet, Inc's "Wall Street Confidential" webcast stirred controversy after it appeared on YouTube.com. In the video, Cramer described activities used by hedge fund managers to manipulate stock prices—some of debatable legality and others illegal. He described how he could push stocks higher or lower with as little as $5 million in capital when he was running his hedge fund. Cramer said, "A lot of times when I was short at my hedge fund...When I was positioned short—meaning I needed it down—I would create a level of activity beforehand that could drive the futures." He also encouraged hedge funds to engage in this type of activity because it is "a very quick way to make money."
Cramer stated that everything he did was legal, but that illegal activity is common in the hedge fund industry as well. He also stated that some hedge fund managers spread false rumors to drive a stock down: "What's important when you are in that hedge-fund mode is to not do anything remotely truthful because the truth is so against your view, that it's important to create a new truth, to develop a fiction." Cramer described a variety of tactics that hedge fund managers use to affect a stock's price. Cramer said that one strategy to keep a stock price down is to spread false rumors to reporters he described as "the Pisanis of the world." The comment was a reference to CNBC correspondent Bob Pisani, who reports from the trading floor of the New York Stock Exchange. "You have to use these guys," said Cramer. He also discussed giving information to "the bozo reporter from The Wall Street Journal" to get an article published. Cramer said this practice, although illegal, is easy to do "because the SEC doesn't understand it." During the interview Cramer referred to himself as a "banking-class hero."
SEC subpoena
In February 2006, an investigation by the U.S. Securities and Exchange Commission (SEC) into allegations of collusion between short-sellers and a stock research firm led to the serving of subpoenas to TheStreet, Inc. and Cramer, as well as journalists for Dow Jones and Marketwatch.com. The SEC then began to back away from the subpoenas, indicating it had no intention of enforcing them after lawyers for Dow Jones said they would not comply. SEC Chairman Christopher Cox rebuked the SEC's staff attorneys for filing subpoenas on two Dow Jones reporters without first consulting him or the other top commissioners. Cox issued a statement saying neither he nor any of the SEC's four other commissioners were aware of the subpoenas, which he called "highly unusual."
The allegations had been raised publicly and in a lawsuit against Gradient by Overstock.com chief executive Patrick M. Byrne. In May 2007, it was revealed that the SEC had subpoenaed Byrne in May 2006, in connection with an investigation of the company.
Market performance
Cramer is the founder, former owner, and former Senior Partner of Cramer Berkowitz, a hedge fund where Cramer reported a compounded annual "rate of return of 24% after all fees for 15 years" at Cramer Berkowitz. He retired from his hedge fund in 2001, where he finished with a self reported 36% return in 2001. (These returns, however, cannot be independently verified, since hedge funds have no ticker symbols and are not controlled by the SEC. The only source should have been an independent client, who would have invested from day one.)
On August 3, 2007, Cramer made a plea for Federal Reserve Chairman Ben Bernanke to cut interest rates supposedly because of comments he was getting from investment banks, and their concern about adjustable-rate mortgage borrowers' increasing loan rates.
On July 8, 2008, in an article in TheStreet.com entitled, "Look At The Facts," Cramer said, "The losses are increasing, the auction-rate preferreds are now biting, the mortgage implode-a-meter now measures how many home-builders are going under."
On "Hardball with Chris Matthews" for September 19, 2008, Cramer stated "It's not too late to be on the pom-pom...the sideline" in regards to home teaser loans. Cramer spoke again on the Today Show on October 6, 2008, suggesting to investors, "Whatever money you need for the next five years, please take it out of the stock market."
On September 22, 2008, Wall Street Journal bestselling author Eric Tyson, criticized Cramer's stock picks and his performance in general.
An August 20, 2007 article in Barrons stated that within the select time frame of the previous two years, "his picks haven't beaten the market. Over the past two years, viewers holding Cramer's stocks would be up 12% while the Dow rose 22% and the S&P 500 16%." CNBC disputed the magazine's findings. In a February 9, 2009, story, Barrons further reported that betting against Cramer's Buy recommendations using options in the short term could yield 25% in the initial month.
The White House
On March 2, 2009, Cramer drew the attention of some critics after his evaluation of President Obama's spending plans and the administration's handling of the banking crisis. Cramer's name came up on March 3, 2009, during a White House press briefing after Cramer said that Obama was responsible for "the greatest wealth destruction I have seen by a president". An offended White House administration shot back, with Press Secretary Robert Gibbs stating, "If you turn on a certain program, it's geared to a very small audience. I'm not entirely sure what he's pointing to make some of the statements." When pressed further by NBC's Tom Costello, Gibbs said, "You can go back and look at any number of statements he's made in the past about the economy and wonder where some of the backup for those are, too."
On March 5, 2009, Cramer responded to the White House. He said, "Huh? Backup? Look at the incredible decline in the stock market, in all indices, since the inauguration of the president, with the drop accelerating when the budget plan came to light because of the massive fear and indecision the document sowed: Raising taxes on the eve of what could be a second Great Depression, destroying the profits in health care companies, tinkering with the mortgage deduction at a time when U.S. house price depreciation is behind much of the world's morass and certainly the devastation affecting our banks, and pushing an aggressive cap and trade program that could raise the price of energy for millions of people."
Cramer questioned criticism he received which he explained makes him "uncomfortable being in the crosshairs of columnists and comedians I enjoy." Cramer asked, "So, why after toiling in the cable wilderness for four years with Mad Money am I the target of the wrath of the Obama clan, and the darling, albeit surely momentary, of the Obama-critics? After all, my criticism of Obama's handling of the economic crisis is a lot less pointed than my withering August 2007 'They Know Nothing' meltdown against Ben Bernanke and the previous administration's handling of the economic crisis."
Frank Rich
Referring to March 8, 2009, charges leveled against Cramer by New York Times columnist Frank Rich, Cramer said that he does not understand how Obama and his staff plan to raise taxes, institute cap-and-trade limitations and rework the health-care system all during a recession. The article says: "It isn't that Cramer disagrees with Obama's vision for the country – he even agrees with taxing the rich – but now is not the time to put those plans into action. The president needs to solve our housing, employment and financial problems, and only then turn his attention to health care and changing the mortgage deduction."
Bear Stearns recommendation
On the March 11, 2008, episode of Cramer's show Mad Money, a viewer named Peter submitted the question "Should I be worried about Bear Stearns in terms of liquidity and get my money out of there?" Cramer responded "No! No! No! Bear Stearns is not in trouble. If anything, they're more likely to be taken over. Don't move your money from Bear." On March 14, 2008, Bear Stearns stock fell 92% on news of a Fed bailout and $2/share takeover by JPMorgan. On March 17, 2008, Cramer claimed his statements were made in regards to the liquidity of Bear Stearns brokerage accounts as opposed to Bear Stearns common stock. Cramer stated he was not recommending the common stock but allaying concerns about the account holder's liquidity held in a Bear Stearns brokerage account. Cramer later wrote about the incident: "I did tell an emailer that his deposit in his account at Bear Stearns was safe, but through a clever sound bite, (Jon) Stewart, and subsequently (Frank) Rich—neither of whom have bothered to listen to the context of the pulled quote—pass off the notion of account safety as an out-and-out buy recommendation. The absurdity astounds me. If you called Mad Money and asked me about Citigroup, I would tell you that the common stock might be worthless, but I would never tell you to pull your money out of the bank because I was worried about its solvency. Your money is safe in Citi as I said it was in Bear. The fact that I was right rankles me even more."
Michael Lewis, a journalist for the UK-based Evening Standard, states that TheStreet.com listed Bear Stearns as a "Buy" at $62 per share on March 11, 2008, which was the same day as the caller's question and a day before the collapse of Bear Stearns. However, TheStreet.com—the web site quote that shows the ratings history for actual changes that Cramer makes—indicates that Cramer changed Bear Stearns rating to a "Sell" on February 5, 2008. On his March 12, 2009 appearance on The Daily Show, Cramer admitted he made mistakes on his Bear Stearns calls.
Jon Stewart
On March 12, 2009, Cramer appeared on The Daily Show with Jon Stewart. Stewart reiterated earlier claims regarding the CNBC host's "silly and/or embarrassing and/or stupid financial observations." Moreover, he claimed CNBC shirked its journalistic duty by believing corporate lies, rather than being an investigative "powerful tool of illumination." For his part, Cramer disagreed with Stewart on a few points, but acknowledged that he could have done a better job foreseeing the economic collapse: "We all should have seen it more."
Stewart also discussed how short-selling was detrimental to the markets and investors. Cramer admitted to Stewart that short-selling was detrimental, stated his opposition to it, and claimed that he had never engaged in it, which contradicts earlier statements in which he described going short while managing a hedge fund. In a December 2006 interview from TheStreet.com's "Wall Street Confidential" webcast Cramer said, "A lot of times when I was short at my hedge fund. ... When I was positioned short—meaning I needed it down—I would create a level of activity beforehand that could drive the futures." He said, "I will say this: I am trying to expose this stuff, exactly what you guys do, and I've been trying to get the regulators to look at it." However, Stewart played several video clips from 2006 where Cramer discussed the spreading of false rumors to drive down stock prices and encouraged short-selling by hedge funds as a means to generate returns. At one point in a clip from December 22, 2006, he said, "I would encourage anyone in a hedge fund to do it." He called it a very quick way to make money and very satisfying. He continued, "By the way, no one else in the world would ever admit that, but I don't care, and again, I'm not gonna say it on TV." Stewart responded, "I want the Jim Cramer on CNBC to protect me from that Jim Cramer." Cramer again admitted that he can do better, and that he should try to change. The interview ended when Stewart pointedly suggested: "Maybe we can remove the 'financial expert' and the 'In Cramer We Trust' and start getting back to fundamentals on the reporting, as well, and I can go back to making fart noises and funny faces." Cramer responded: "I think we make that deal right here".
Response to pundits
"The pundits," Cramer explained on March 9, 2009, in a MainStreet article, "who haven't paid attention to anything I have been saying or writing for the past 18 months are all over me." Cramer said the pundits "won't engage in the merits of, say, favoring Tier 1 capital for the banks vs. common equity, or forbearing on the banks to work the situation out over time because the banks can be profitable if we have some patience. They just attack me." Cramer suggested, "It's time to get serious. It's time to take the issue from the pundits and from the left and right, and put it where it belongs: serious non-ideological debate to put out the real firestorm, the collapse of the economy from Wall Street to Main Street and the ensuing Great Wealth Destruction for all."
Federal Reserve Open Markets Committee
Cramer appeared on CNBC on August 3, 2007 and said of the Fed Committee, "They're nuts. They know nothing. This is a different kinda market. And the Fed is asleep." When the transcript from the August 7, 2007 meeting of the Federal Reserve Open Markets Committee was subsequently released on August 28, 2007, it showed that Cramer's comments elicited laughter from participants during a comment from Dennis Lockhart, president and CEO of the Federal Reserve Bank of Atlanta. "I believe that the correct policy posture is to let the markets work through the changes in risk appetite and pricing that are under way, but the market observations of one of my more strident conversational counterparts—and that is not Jim Cramer [laughter]—are worth sharing." Continued economic decline in the months that followed—a period that would become known as the Great Recession—and the subsequent rebound in the stock market have left Cramer seemingly vindicated.
Personal life
On April 18, 2015, Cramer married Lisa Detwiler in Brooklyn, New York. She is a real estate broker. Cramer has two children from his first marriage.
References
Jim Cramer Wikipedia
(Text) CC BY-SA