Covid-19
Jim Black




Jim Black




Musician




Drummer





Drums




Jim Black.com




Jazz





August 3, 1967 (age 48) (

1967-08-03

)


Seattle, Washington, U.S.




Alasnoaxis, Splay, Skadra Degis, The Othello Syndrome, Songs for Wandering Souls




Chris Speed, Ellery Eskelin, Tim Berne, Carlos Bica, Hilmar Jensson




Berklee College of Music



Jim Black (born August 3, 1967 in Seattle, Washington) is an American jazz drummer who has performed with Tim Berne and Dave Douglas, among others. He attended Berklee College of Music.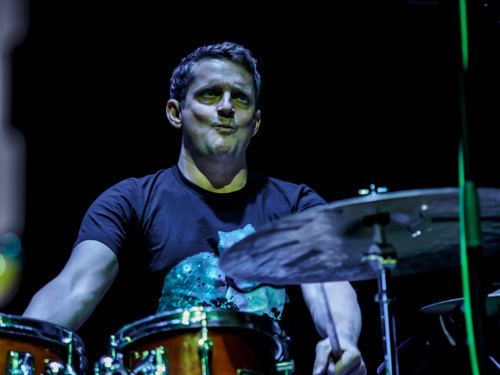 His own group, AlasNoAxis, includes Hilmar Jensson on electric guitar, Chris Speed on tenor saxophone and clarinet, and Skúli Sverrisson on electric bass. The music is in some ways closer to post-rock than jazz, concentrating on rhythmic shifts and ensemble texture rather than featured solos. Since 2000, the group has released several records on Winter & Winter.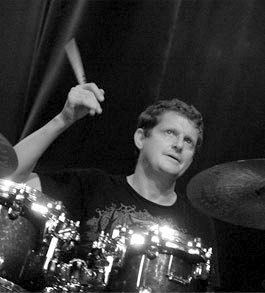 The group Pachora, also including Black, Speed, and Sverrisson, and with Brad Shepik on tambura and electric saz, plays music that is similarly rhythmically diverse, but inspired by Balkan rhythms.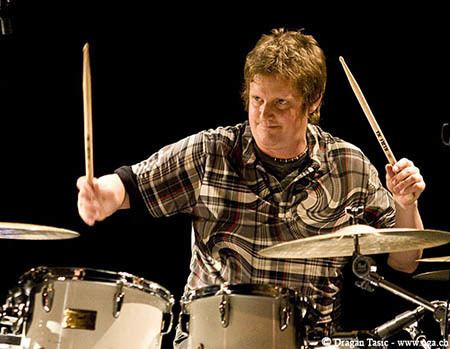 Jim participated as drummer 12 in the Boredoms 77 Boadrum performance which occurred on July 7, 2007, at the Empire-Fulton Ferry State Park in Brooklyn, New York.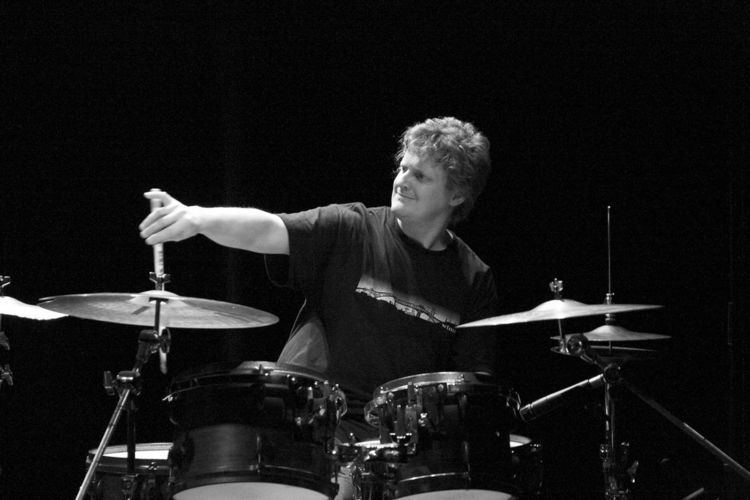 He is also one-third of the group BBC (Berne/Black/Cline) along with alto saxophonist Berne and Nels Cline of Wilco. The group released a critically acclaimed album called The Veil in 2011.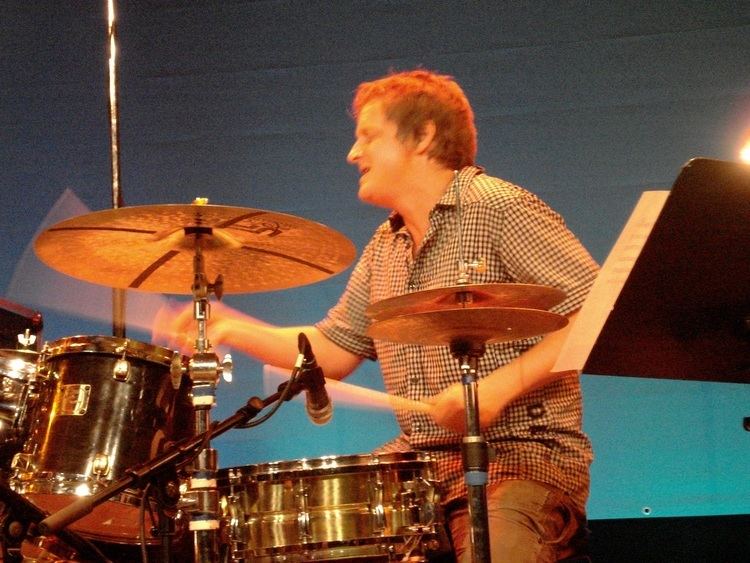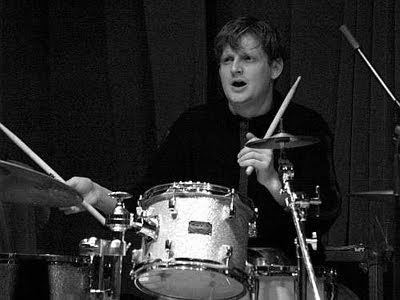 With AlasNoAxis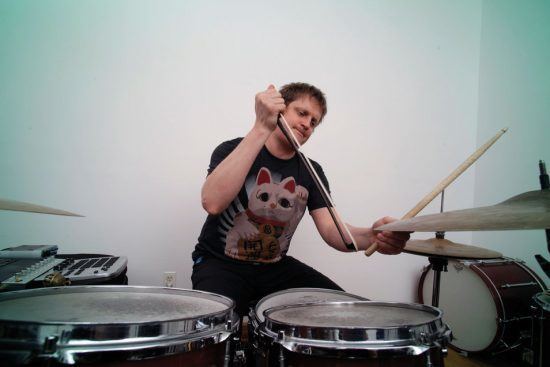 AlasNoAxis (Winter & Winter, 2000)
Splay (Winter & Winter, 2002)
Habyor (Winter & Winter, 2004)
Dogs of Great Indifference (Winter & Winter, 2006)
Houseplant (Winter & Winter, 2009)
Antiheroes (Winter & Winter, 2013)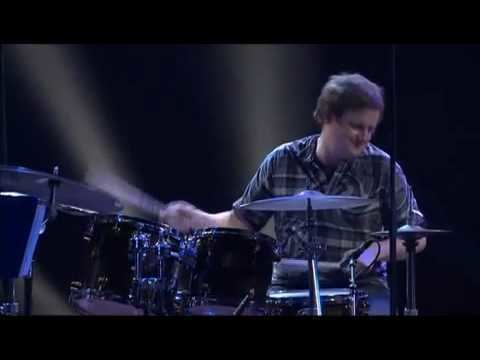 With Human Feel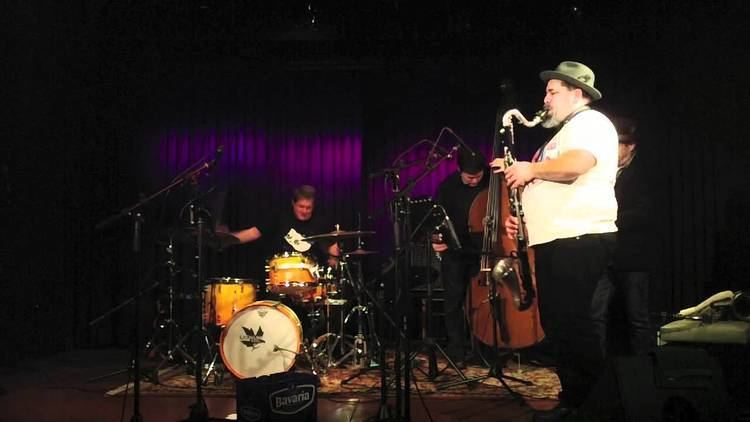 Human Use (Human Use, 1989)
Scatter (GM, 1991)
Welcome to Malpesta (New World, 1994)
Speak to It (Songlines, 1996)
Galore (Skirl, 2007)
With Pachora
Pachora (Knitting Factory Works, 1997)
Unn (Knitting Factory Works, 1999)
Ast (Knitting Factory Works, 2000)
Astereotypical (Winter & Winter, 2003)
With BB&C
The Veil (Cryptogramophone, 2011)
With Uri Caine
Gustav Mahler in Toblach (Winter & Winter, 1999)
Gustav Mahler: Dark Flame (Winter & Winter, 2003)
Uri Caine Ensemble Plays Mozart (Winter & Winter, 2006)
The Othello Syndrome (Winter & Winter, 2009)
Rhapsody in Blue (Winter & Winter, 2013)
With Kris Davis
Save Your Breath (Clean Feed, 2015)
With Dave Douglas
The Tiny Bell Trio (Songlines, 1994)
Constellations (Hat Hut, 1995)
Live in Europe (Arabesque, 1997)
Songs for Wandering Souls (Winter & Winter, 1999)
With Hank Roberts
Green (Winter & Winter, 2008)
With Jamie Saft
Ragged Jack (Avant, 1997)
Sovlanut (Tzadik, 2000)
With Tim Berne's Bloodcount
Lowlife: The Paris Concert (JMT, 1995)
Poisoned Minds: The Paris Concert (JMT, 1995)
Memory Select: The Paris Concert (JMT, 1995)
Unwound (Screwgun, 1996)
Saturation Point (Screwgun, 1997)
Discretion (Screwgun, 1998)
Seconds (Screwgun, 2007)
With Carlos Bica & Azul
Azul (Polygram/ Emarcy, 1996)
Twist (Enja, 1999)
Look What They've Done to My Song (Enja, 2003)
Believer (Enja, 2006)
Things About (Clean Feed, 2011)
More Than This (Clean Feed, 2017)
One Great Day (hatOLOGY, 1997) w/ Ellery Eskelin & Andrea Parkins
Yeah No w/ Chris Speed: saxophones, Skúli Sverrisson: bass, Cuong Vu: trumpet
Tyft (Songlines Recordings, 2002) w/ Hilmar Jensson: guitar, Andrew D'Angelo: saxophones
ditty blei (Songlines Recordings, 2004) w/ Hilmar Jensson: guitars, ((Andrew D'Angelo)):alto sax, bass clarinet, ((Trevor Dunn)): acoustic bass, ((Herb Robertson)): trumpet
Big Air (Babel) w/ Steve Buckley: saxophones, Chris Batchelor: trumpet, Oren Marshall: tuba, Myra Melford: piano, harmonium
Mischief & Mayhem w/ Jenny Scheinman: violin, Nels Cline: guitar, Todd Sickafoose: bass
Nature of the Beast (Enja, 1997) w/Michael Formanek: bass, Tim Berne: alto saxophone & Chris Speed: clarinet
White & Blue (Buzz-Rec., 1999) w/Natsuki Tamura: trimpet, Aaron Alexander: drums, percussion
Seen from Above (Arabesque, 2000) Donny McCaslin: tenor saxophone w/ Ben Monder: guitar, Scott Colley: bass
New Sound Plaza (De Werf, 2012) w/Kris Defoort: piano, Mark Turner: tenor saxophone, Nicolas Thys: double bass & electric bass
Jim Black Wikipedia