13 April 1967






Pyotr Ilyich Tchaikovsky, Igor Stravinsky, Gabriel Fauré




Serenade, The Sleeping Beauty, Don Quixote, Sylvia, Le jeune homme et la mort
Jewels is a three-act ballet created for the New York City Ballet by co-founder and founding choreographer George Balanchine. It premièred on Thursday, 13 April 1967 at the New York State Theater, with sets designed by Peter Harvey and lighting by Ronald Bates.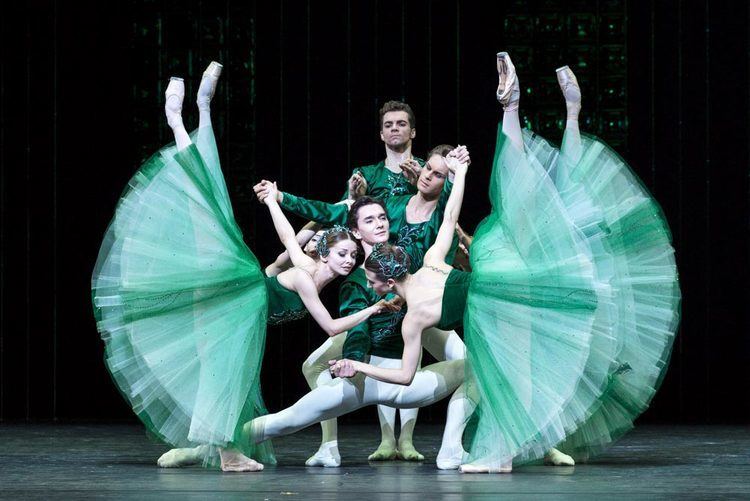 Jewels has been called the first full-length abstract ballet. It has three related movements: Emeralds, Rubies, and Diamonds (usually separated by intermissions). It can also be seen as three separate ballets, linked by their jewel-colored costumes. Balanchine commented: "The ballet had nothing to do with jewels. The dancers are just dressed like jewels." Each of the three acts features the music of a different composer: Emeralds is set to the music of Gabriel Fauré, Rubies to the music of Igor Stravinsky and Diamonds to music by Pyotr Ilyich Tchaikovsky.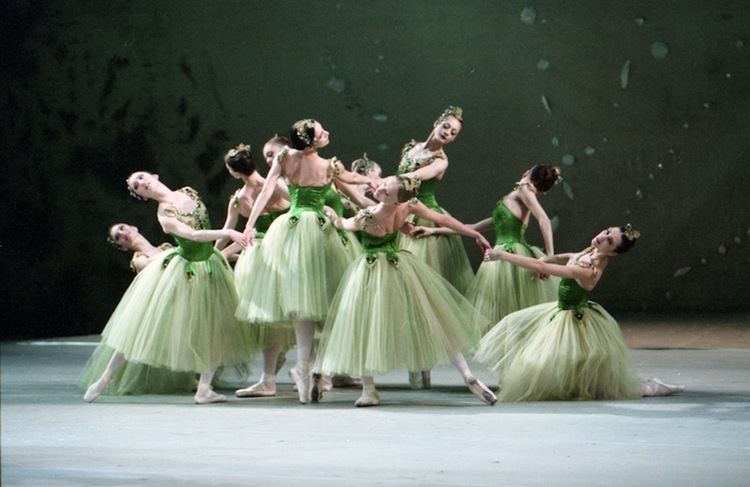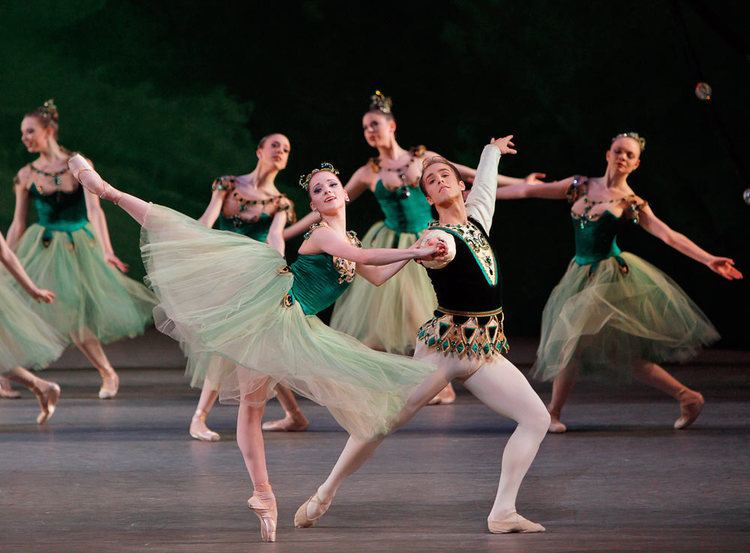 The costumes were created by Balanchine's long-time collaborator Barbara Karinska, who created a distinct look for each different act: romantic, calf-length tulle skirts for Emeralds, fabric that flared at the hips of both men and women in Rubies, and the flat, classical tutu of the Imperial Russian Ballet for Diamonds. The costumes were such finely crafted pieces of art in their own right that some of them have been exhibited in museums and in theatre lobbies. Even Claude Arpels of Van Cleef & Arpels, who suggested the idea of a ballet based on gems to the choreographer, was impressed with her attention to finding the finest trim that would accurately represent the true glitter of genuine gemstones. Additionally, Karinska's painstaking work is credited with making the costumes last despite the sweat and strain of dancing in them. Her designs, needlework and choice in fabrics made them both durable and danceable, illustrating that the bodies inside the costumes were deserving of her utmost respect. When questioned about her attention to her almost extravagant detail she replied, "I sew for girls and boys who make my costumes dance; their bodies deserve my clothes."
extracts from Gabriel Fauré's Pelléas et Mélisande (1898) and Shylock (1889).
average length 31 mins.
Capriccio for Piano and Orchestra (1929) by Igor Stravinsky.
average length 19 mins.
Symphony No. 3 in D major (1875) by Pyotr Ilyich Tchaikovsky
average length 31 mins.
First cast
Second cast
t.b.a.
First cast
Second cast
Third cast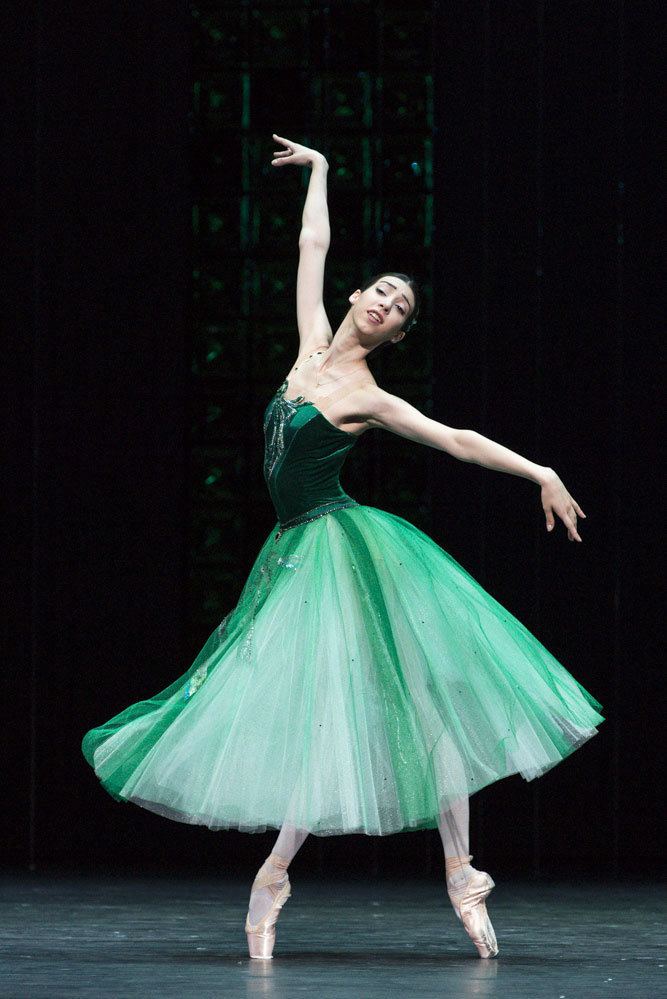 "It is open to doubt whether even George Balanchine has ever created a work in which the inspiration was so sustained, the invention so imaginative or the concept so magnificent as in the three-act ballet that had its world première at the New York State Theater last night." Clive Barnes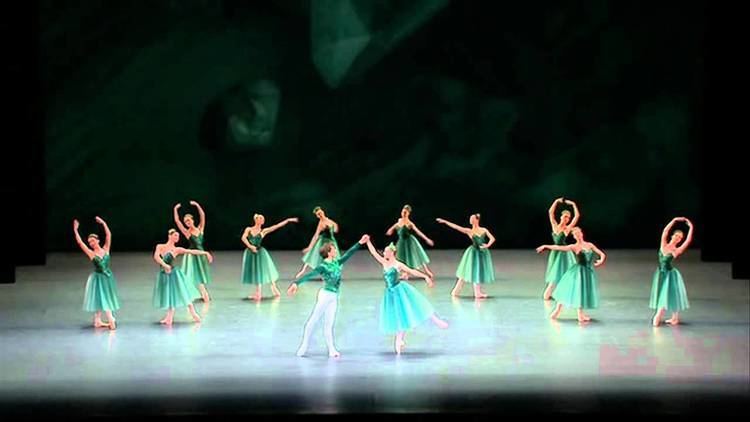 In 2008, the Royal Ballet won two Laurence Olivier Awards for their company premiere of Jewels at the Royal Opera House, Covent Garden. This was the first performance of the full-length ballet by the company, picking up the awards for Best New Dance Production and Outstanding Achievement in Dance. The Olivier Awards are the highest honour in professional British theatre and are equivalent to Broadway's Tony Awards.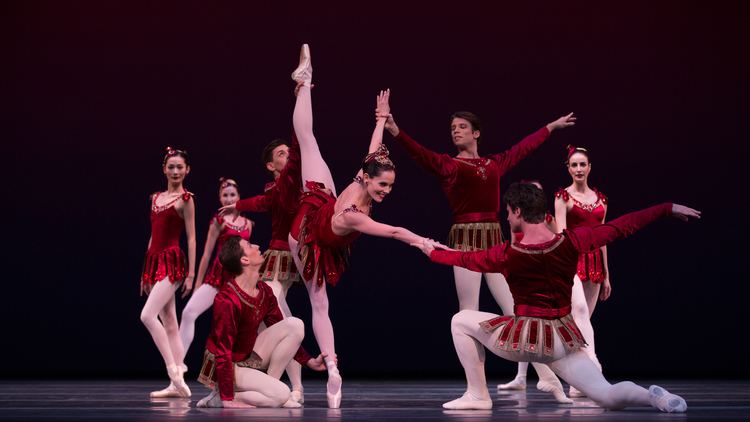 Balanchine – Jewels by the Paris Opera Ballet (2000). With Aurelie Dupont, Alessio Carbone, Marie-Agnès Gillot, Agnes Letestu, Jean-Guillaume Bart, Clairemarie Osta and Kader Belarbi.
Choreography by Balanchine by the New York City Ballet (1979). With Suzanne Farrell and Merrill Ashley.
Jewels by the Mariinsky Ballet (2011). With Irina Golub, Uliana Lopatkina, Igor Zelensky, Andrian Fadeyev, Zhanna Ayupova
Jewels (ballet) Wikipedia