4.8

/

10

Alchetron

4.8

Rate This





Directed by

Doron Paz,Yoav Paz




Written by

Doron Paz,Yoav Paz




Productioncompany

Epic Films




Directors

Yoav Paz, Doron Paz




Producers

Yoav Paz, Doron Paz







Produced by

Doron Paz,Yoav Paz




Edited by

Reut Hahn




Initial release

2016 (Israel)




Cinematography

Rotem Yaron







Starring

Yael GrobglasYon TumarkinDanielle JadelynTom Graziani




Nominations

Ophir Award for Best Makeup




Cast

Yael Grobglas, Danielle Jadelyn, Yon Tumarkin, Tom Graziani, Fares Hananya





Similar

Deathgasm, Case 39, Evil Dead (2013 film)
Jeruzalem official trailer unrated
JeruZalem is a 2015 Israeli supernatural horror film.
Contents
Plot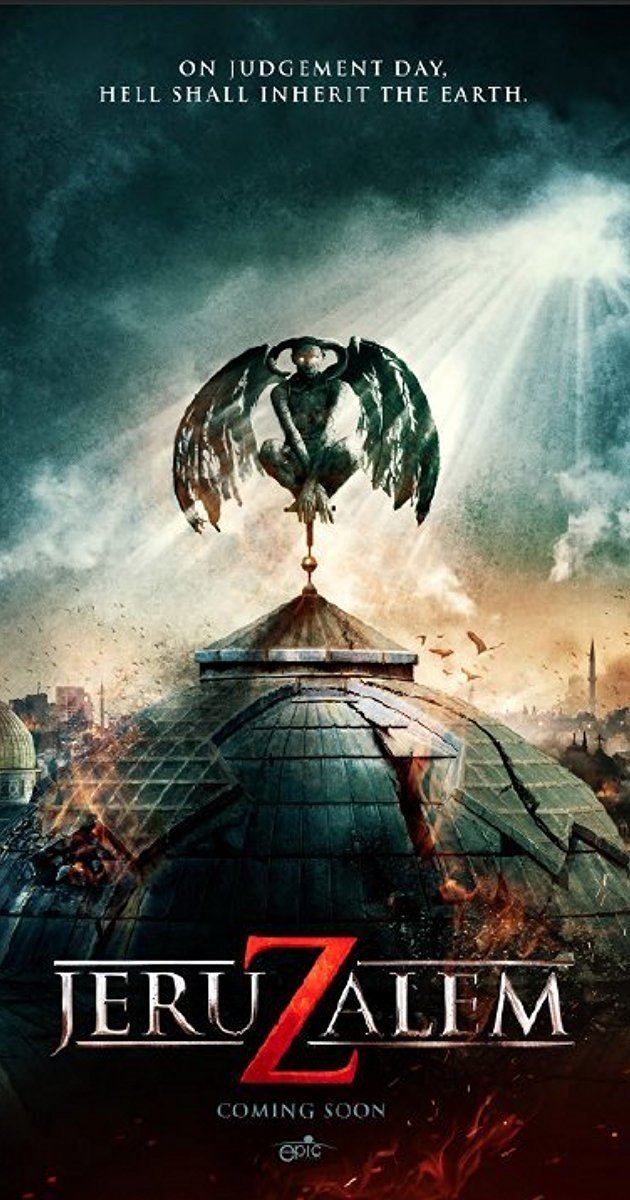 In 1972, two priests are called to record an event at Jerusalem. It is revealed that Jewish, Muslim, and Christian priests were all called to perform an exorcism on a woman who supposedly died three days before. Her son claims she was calm at first, but became violent later, injuring her husband. After failed attempts to cure her, the priests decide they have no choice but to kill the woman. In a final attempt, the woman screams while sprouting leather wings, just before a priest kills her with a derringer.
In the present, two Jewish American tourists, Rachel Klein (Yael Grobglas) and Sarah Pullman (Danielle Jadelyn), plan a vacation to Tel Aviv. On the plane, they meet a fellow American student named Kevin Reed (Yon Tumarkin). Kevin is fascinated by religious mythology (especially the dark angel, the Golem and the undead or zombies). He suggests that Rachel and Sarah join him on his journey to Jerusalem, and mentions that he wants to spend Yom Kippur there. Sarah becomes infatuated with Kevin and convinces her friend to go to Jerusalem. On their way to the hotel, they meet a local who believes that he is King David. The local warns them to leave the city because it's dangerous, but the friends believe he is insane. In the hotel they meet Omar (Tom Graziani), a local Muslim visitor. While Rachel starts an affair with Omar, Kevin and Sarah grow closer. The four friends enjoy their time in Jerusalem, party, and tour the city.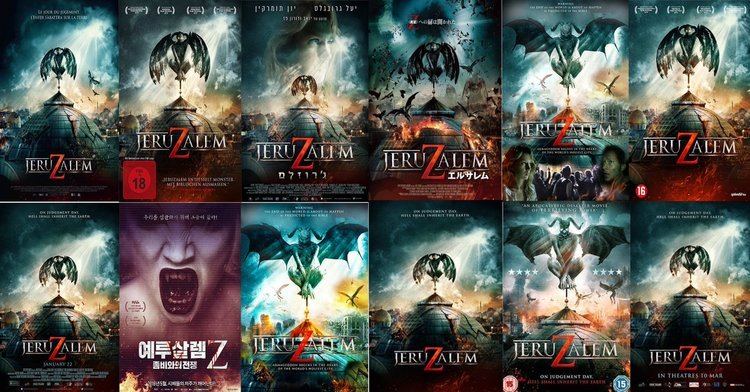 When they visit the Western Wall, Sarah wishes for her recently dead brother Joel to return. As soon as she puts the paper into the Western Wall, a swarm of black birds fly over the Western Wall. The four friends leave to Solomon's Quarries. There Kevin sees drawings on the wall, feels nervous, and leaves to research the drawings in the city's archives. While Sarah joins him, Rachel and Omar stay at the quarries. After investigating, Kevin warns Sarah to leave the city, because after this day there wouldn't be a tomorrow. Sarah also thinks that there is something strange going on but Rachel refuses to leave.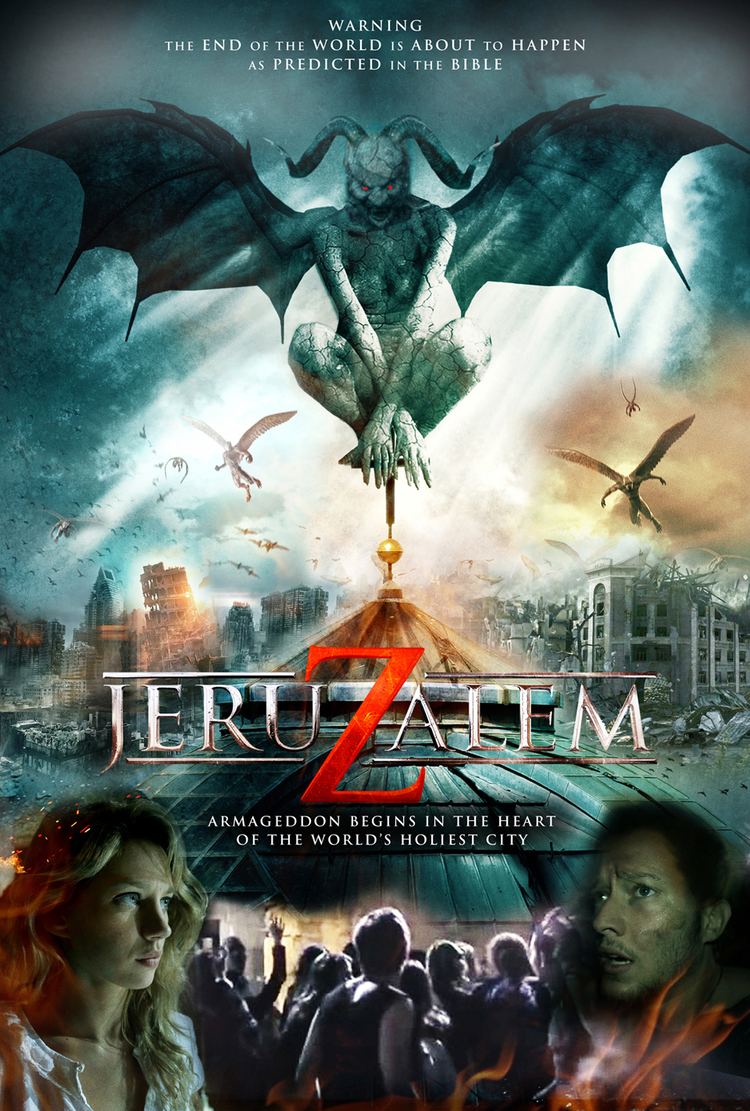 Kevin insists on leaving, but Omar and his father believe that Kevin is crazy and send him to a mental asylum. Later at night, Sarah witnesses Israeli military planes bomb parts of the city. The local media reports it as a potential terrorist attack and that the inhabitants should leave Jerusalem. Sarah tries to set Kevin free from the asylum, but Rachel and Omar, being escorted by two Israeli soldiers, refuse to stop and insist that they keep moving. Sarah convinces the soldiers to help her free Kevin.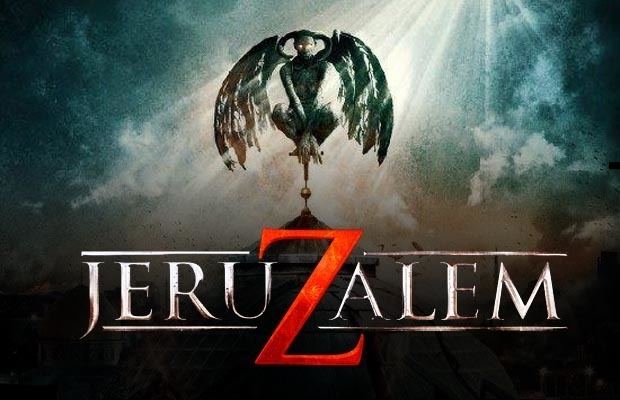 In the hospital, Sarah finds and frees Kevin. They manage to escape and meet Omar and Rachel at the city walls. However, the city walls are closed and the city is under quarantine. Anyone who tries to leave is brutally shot down. The four friends don't want to give up on their escape, and Omar's father suggests sneaking out through underwater caves he knew as a child.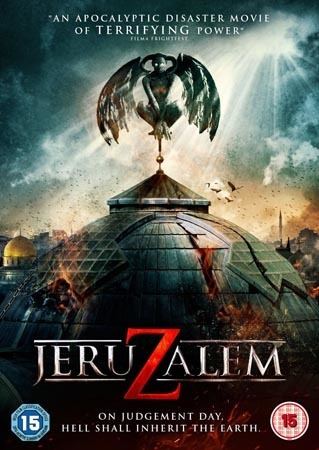 On their way there they are met by demons who attack the civilians, biting and/or scratching to infect them as well as eat their flesh. Kevin believes that the doors to hell have somehow been opened and that the End of Days has begun. Sarah soon realizes that Rachel has been infected as well when she is scratched by a demon. Kevin warns Sarah that Rachel's condition is contagious and that she will eventually change and attack them. However, Sarah and Kevin decide to take Rachel with them and have her see a doctor once they escape from the city.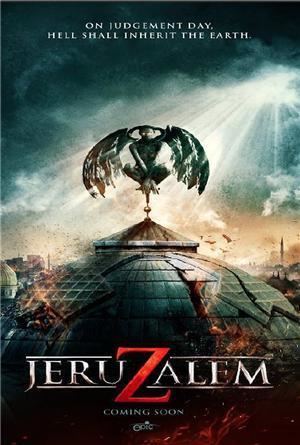 In the caves, Rachel's condition worsens. Demons begin to attack the friends and Rachel transforms, her eyes turning black. Sarah falls down and Rachel regains control over herself, warning Sarah to run before killing herself. Sarah accidentally kills Omar's father with a sword taken from a statue, when Omar realizes what happened, he commits suicide rather than being changed into a demon or be eaten alive by the creatures, leaving Kevin and Sarah alone. They meet a creature with black wings who turns out to be Sarah's brother Joel returned to life. Joel leads them from the caves. Upon reaching the other side of the wall, Sarah realizes that she has many scratches similar to Rachel's on her legs and arms. She turns into a demon and flies into the air, while Kevin watches on in shock.
In the final shot, thousands of demons are seen flying above Jerusalem as military helicopters surround the scene and fires burn throughout the city.
Cast
Yael Grobglas as Rachel Klein
Yon Tumarkin as Kevin Reed
Danielle Jadelyn as Sarah Pullman
Tom Graziani as Omar
Sarel Piterman as Young Priest
Howard Rypp as Howard Pullman
Yoav Koresh as Yehuda
Ori Zaltzman as Tomer
Fares Hananya as Fauzi
Itsko Yampulski as David
Overview
JeruZalem is a zombie/possession thriller. The big Z in the title refers to the word zombie. Doron Paz and Yoav Paz wrote and directed the film. Yael Grobglas, Yon Tumarkin, Danielle Jadelyn and Tom Graziani starred in the film. On 10 July 2015 it was first shown at the Jerusalem Film Festival. The film was released on DVD and Blu-ray. JeruZalem was filmed in Jerusalem. Some historical sites, ancient architectures and religious landmarks are shown in the film. A few background information are given about these sites and architectures. The film was inspired by the Talmud [Talmud (Eruvin 19a)] line: "There are three gates to hell, one in the desert, one in the ocean and one in Jerusalem." Doron Paz and Yoav Paz also worked as the producers for the film. They raised most of the $160,000 budget themselves. The film was sold to many different countries around the world, among them were the United States, UK, Germany/Benelux, India, Japan, France, Venezuela, and the Philippines.
Critical reception
Continuing Israeli cinema's recent trend of homegrown genre films, JeruZalem doesn't exactly break any new stylistic ground. Its use of Israeli performers results in some jarringly bad attempts at American accents, and the film clearly suffers from its low-budget limitations. But the creepy evocativeness of its superbly utilized setting (the filmmakers reportedly shot on the sly, at times claiming to be working on a documentary), and the well-realized creature designs make it a more-than-respectable horror effort. The haunting final shot alone makes it worth the price of admission.
"JeruZalem" is just a wobble-a-thon with incessant screaming and a predictable trajectory for its leading ladies, even if the final, arresting image of a malevolently transformed skyline makes one wish a more enticing, original road had led there.
JeruZalem is a biblical nightmare set in an inherently characteristic locale, and while generic found footage methods are used, there's still enough here for horror fans to enjoy (or fear).
JeruZalem nails the sense of place and weightiness loaned to the story by its unique location, but fails to make the grade elsewhere – leaving it little more than another POV spook-house simulator that ultimately isn't worth the time spent.
References
JeruZalem Wikipedia
(Text) CC BY-SA