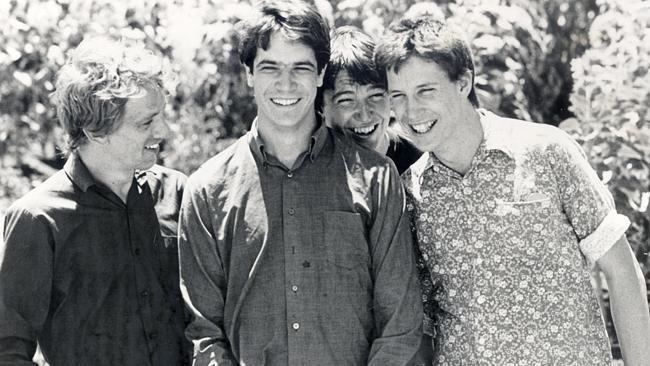 Jeremy Oxley grew up in the northern New South Wales town of Kingscliff after his parents, Eric and Jan, moved from Sydney. Jeremy was the second oldest of five children, the others being older brother Peter, sister Melanie and younger brothers Tim and Damien. Jeremy was a natural surfer, and at the age of 14 was Queensland's schoolboy surfing champion, he was also a talented soccer player and a gifted musician. Jeremy played the guitar and formed a high-school rock band with his older brother, Peter, and a primary school friend, Bill Bilson, called Wooden Horse.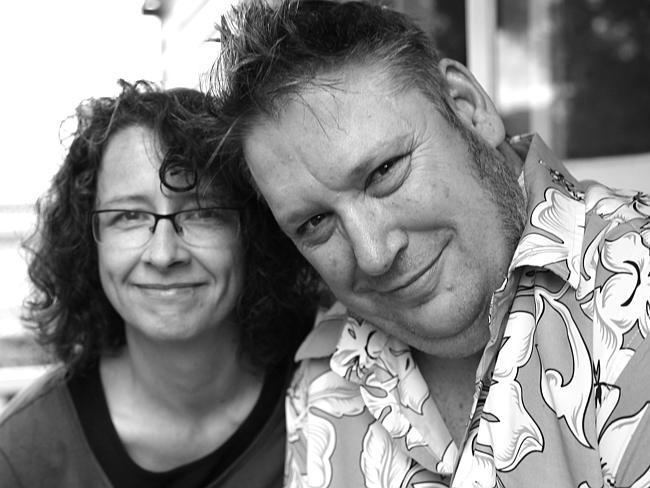 The band dissolved in 1984 following internal dissent, industry disappointments and Jeremy Oxley's health issues. It was later revealed that Oxley suffers from schizophrenia. He went on to form the Chinless Elite with Luke Bendt (drums), Mark Fuccilli (saxophone) (Big 5, Allniters), Sean McElvogue (trumpet, saxophone) (Big 5), Marcus Phelan (Allniters, Hoi Polloi), John Schofield (bass)(Paul Kelly and the Coloured Girls), Andrew Robertson (drums). The band exploring cover songs of soul legends; like Jimi Hendrix, Marvin Gaye, Otis Redding and Jimmy Cox/Eric Clapton. The Chinless Elite released a self-titled 12" EP and a 7" single, "I Got To Get to California"/"I Heard it on the Grapevine", on the Big Time label, in 1985.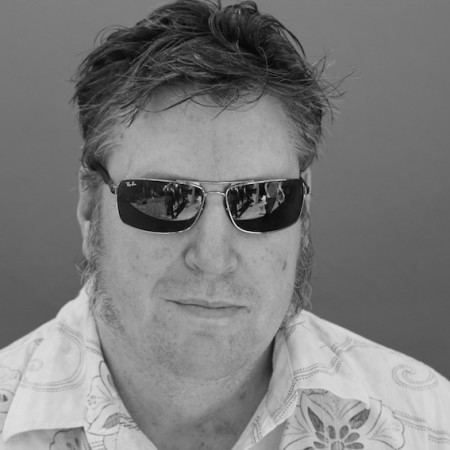 Oxley then formed The Fishermen in 1986, with Andrew Denison (vocals bass) , Tony Gibson (guitar), Ian Patterson (drums), Melvin Stewart (vocals, bass). The band produced a 7" single, "Can't You Stop"/"City Opera" in November 1986 on the Waterfront Records label. recorded with Andrew Denison & Ian Potterton.
In 1987 Oxley attempted to revive the Sunnyboys name with a new line-up, as older brother Peter, Bilson and Burgman were all playing in other bands. The new line-up of Sunnyboys released an album Wildcat together with three singles. The band retired early due to an accident damaging Oxley's hand. Recovering in early 1990s, Oxley re-formed the original Sunnyboys line-up for a re-union in 1991 and subsequent reformation tour. Sunnyboys released a further two albums, Plays the Best in July 1991 and Shakin: Live August 1991 in 1992.
After the 1991 reunion, a couple of Sydney promoters arranged for Jeremy Oxley to play solo gigs, and introduced him to a group of musicians which they attempted to tour as "Sunnyboys", with Jeremy Oxley as the sole original member. This group played only a handful of gigs as Sunnyboys, following audience discontent and a dispute over the right to use the name. The group then played a handful of gigs as the "Jeremy Oxley Band", performing the songs that later appeared on the Jeremy Oxley EP titled "A Little Bit Of You In Me". The musicians who were in the "live" Jeremy Oxley Band were replaced for the recording of the EP.
In 1993 Oxley returned again to writing, releasing a solo acoustic EP, A Little Bit of You in Me in October 1992. On 24 November 1998 the band reformed for the Mushroom 25 Concert at the Melbourne Cricket Ground to celebrate the 25th anniversary of Mushroom Records, organised by Michael Gudinski. For the concert Burgman was replaced by Jeremy's younger brother, Tim Oxley on guitar.
After the Sunnyboys appearance at the Mushroom Concert in 1998, Jeremy returned to the country to concentrate on his art. During that time he composed two unreleased albums, Sanctuary 9, and Monastery. In 2008, Jeremy found love and moved to Queensland. The couple have since married.
Sunnyboys – Mushroom (1981)
Individuals – Mushroom (May 1982)
Get Some Fun – Mushroom (1984)
Real Live Sunnyboys – Mushroom (1984)
Days Are Gone – Closer (1984)
Chinless Elite – Big Time (1985)
"I Got To Get to California"/"I Heard it on the Grapevine" – Big Time (1985)
Fishermen – Waterfront (1986)
"Can't You Stop"/"City Opera" – Waterfront (November 1986)
Wildcat – RCA Records (1989)
Plays The Best – Mushroom Records (July 1991)
Shakin: Live August 1991 – Phantom Records (1992)
This Is Real: Singles/Live/Rare – Feel Presents/Shock Records (20 September 2004)
no material recorded
A Little Bit of You in Me – Yellow (October 1992)
Sanctuary 9 (2007)
Monastery (2007)
Companion EP (2013)