Jennifer Rubin is an American conservative journalist. She writes the "Right Turn" blog for The Washington Post. Previously she worked at Commentary, PJ Media, Human Events, and The Weekly Standard. Her work has been published in media outlets including Politico, The New York Post, New York Daily News, National Review, and The Jerusalem Post.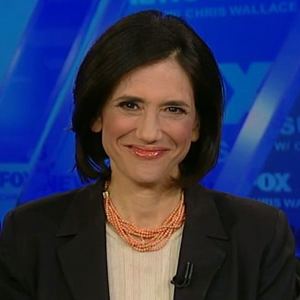 Rubin was born in the New Jersey suburbs of Philadelphia, and moved with her family as a child to California in 1968.
She attended college and law school at the University of California, Berkeley.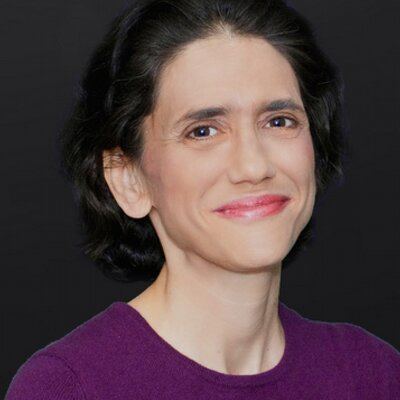 Before moving into opinion writing, Rubin was a labor and employment lawyer in Los Angeles, working for Hollywood studios, for 20 years. She now describes herself as a 'recovering lawyer'. Commenting on working with her from 2000–05, Hollywood animator and trade union leader Steve Hulett described her to Media Matters as "always funny, with sharp observations. I never got the impression she was anything but a Democrat ... she was mildly critical of some of Kerry's campaign moves during the '04 campaign, but she wasn't in the Bush camp ... it's somewhat startling to me that she is now hard right."
In 2005, she moved to Northern Virginia with her husband and two children. She offered a column to The Weekly Standard about Mitt Romney, and continued doing freelance work for two years before joining Commentary.
Rubin's move to The Washington Post in November 2010 became a national news story and was discussed by the media on all sides of the political spectrum, ranging from The American Conservative and The Weekly Standard, to Salon.com and Slate. In welcoming remarks, The Washington Post editorial page editor Fred Hiatt wrote, "her provocative writing has become 'must read' material for news and policy makers and avid political watchers." Commenting on Rubin's hiring, Columbia Journalism Review writer Ali Gharib said that "the Post seems to have picked someone who, while capable of some political introspection on the right, characterizes opponents by derision; by delegitimizing them rather than engaging them on the substance of their policy preferences."
In 2011, she was included on the list of "50 Most Influential American Jews" by The Jewish Daily Forward. Slate blogger David Weigel called Rubin "one of the right's most prolific online political writers". The Commentary editor John Podhoretz writes that Rubin "labored daily from her home in suburban Virginia [...] never missing a news story, never missing an op-ed column, reading everything and digesting everything and commenting on everything. She is a phenomenon, especially considering that for the first two decades of her working life, she was not a writer or a journalist but a lawyer specializing in labor issues [...]".
In August 2013, former Washington Post ombudsman Patrick Pexton criticized Rubin in an open letter from his new desk at the Washington City Paper, saying that he received more complaint emails about Rubin than any other Post employee. Writing that her columns were "at best ... political pornography", he said "Have Fred Hiatt, your editorial page editor—who I like, admire, and respect—fire opinion blogger Jennifer Rubin. Not because she's conservative, but because she's just plain bad. She doesn't travel within a hundred miles of Post standards. She is often wrong, and rarely acknowledges it. She parrots and peddles every silly right-wing theory to come down the pike in transparent attempts to get Web hits. Her analysis of the conservative movement, which is a worthwhile and important beat that the Post should treat more seriously on its national pages, is shallow and predictable."
Fred Hiatt, editorial page editor for the Post, responded in a statement to Politico that "I appreciate Patrick's perspective but I think he is quite wrong about Jennifer Rubin. Regular readers of her blog know that she is an indefatigable reporter who is as hard on politicians on the right when she thinks they get things wrong as on the other side. Just to give one example: no one has done a better job chronicling the Republicans' internal debates and anxieties regarding immigration. If you read her rather than the comments about her you can learn a lot."
She has opposed Barack Obama on multiple occasions, calling him "the most anti-Israel U.S. president (ever)", and writing that "Obama isn't moderate, doesn't like the free market, and isn't interested in waging a robust war on Islamic fundamentalists." She also criticized what she characterized as inaction on issues including the Middle East peace process and the Keystone XL pipeline.
Many of Rubin's editorials and posts relate to American foreign policy and/or national security, particularly with respect to the Middle East and Russia. Rubin has written in favor of some form of direct US military intervention in response to a variety of conflicts or perceived threats. In a one-year period between April 2014 and April 2015, for instance, Rubin wrote in favor of training and arming the Ukrainian military in its war against the pro-Russian insurgency, training, arming, and providing air cover for "moderate" anti-government rebels in Syria, maintaining a garrison of about 10,000 US soldiers in Afghanistan, an aerial strike against Iranian nuclear facilities, redeploying US ground troops to mitigate Iranian influence in Iraq, and preventing a Houthi takeover of Sana'a in Yemen, ostensibly via some form of US aerial assault.
Rubin supports "traditional" US allies, particularly Israel, and opposes the governments of Iran, Russia, and Venezuela. A proponent of American exceptionalism, Rubin believes that the United States is the "leader of the free world" and is accordingly compelled to "act" to prevent "unacceptable" conduct against the US or its allies, such as Iranian acquisition of nuclear weapons. According to Rubin, "the Carter era and the Reagan presidency sealed the deal" with respect to her views "on the role of the U.S. in the world as a force for freedom."
Rubin has supported the Likud government and other conservative factions in Israel, and has been a critic of Hamas and of the PLO leadership.
In November 2011, Rubin retweeted an anti-Palestinian blog post that Post ombudsman Patrick Pexton called "reprehensible". Rubin later told Pexton that she endorsed and shared the views in the Post that "expressed an understandable desire for righteous vengeance against the kidnappers and human rights abusers of Gilad Shalit". Pexton said "in agreeing with the sentiment, and in spreading it to her 7,000 Twitter followers who know her as a Washington Post blogger, Rubin did damage to the Post and the credibility that keeps it afloat." Andrew Sullivan wrote, "we have a blogger at the WaPo endorsing throwing Arab prisoners into the sea to meet righteous divine punishment." Post editorial page editor Fred Hiatt defended Rubin, saying, "As a general matter I think it isn't wise for me to comment on the work of the ombudsman, who is entitled to his views, and over whom I do not have editorial control. However, I will say this: I think Jennifer is an excellent journalist and a relentless reporter. I think because she has strong views, and because she is as willing to take on her home team, as it were, as the visitors, she comes under more scrutiny than many and is often the target of unjustified criticism. I think she brings enormous value to the Post."
In 2011 Rubin wrote a blog post suggesting that the 2011 Norway attacks were carried out by Islamic jihadists. Columnist James Fallows of The Atlantic criticized the piece as "rushed" and noted the subsequent discovery that the attack was carried out by Anders Behring Breivik, a native Norwegian who was not a Muslim. Another Atlantic columnist, Jeffrey Goldberg, responded that the criticism was unwarranted, noting that other publications such as Wired and even The Atlantic itself had printed similar speculation; Goldberg concluded: "It is not perverse or absurd for normal people to think of al Qaeda when they hear of acts of mass terrorism. It is logical, in fact, to suspect al Qaeda." In a follow-up column, Rubin acknowledged that early suspicions of a jihadist attack had proven to be mistaken.
Conor Friedersdorf of The Atlantic argued that after the 2012 presidential election, Rubin criticized aspects of the Mitt Romney campaign that she had previously praised, with Friedersdorf insisting that she had acted as "a disingenuous mouthpiece for her favored candidate".
In a November 21, 2013, column, Rubin called on the National Organization for Marriage (NOM) to end its campaign against same-sex marriage. "Like a candidate losing every primary, you wonder how long the National Organization for Marriage (NOM) can hold on," Rubin wrote. "What exactly does NOM do as voters in state after state decide to expand marriage to gay couples? There aren't enough states for a constitutional amendment. It's no longer a matter of judicial activism, but a sea change in public opinion that is propelling the legal shift. How many contests does NOM lose before it—or its donors—figures out the argument is not going to carry the day?" Rubin said NOM should "[c]ampaign for marriage, not against gay marriage".