Occupation

Actress




Height

1.7 m




Years active

2000–present




Parents

Teresa Freeman




Name

Jennifer Freeman




Children

Isabella Amora Watson




Role

Actress








Full Name

Jennifer Nicole Freeman




Born

October 20, 1985 (age 37) (

1985-10-20

) Los Angeles, California, USA


Spouse

Earl Watson (m. 2009–2010)


Movies and TV shows

My Wife and Kids, You Got Served, Johnson Family Vacation, Falling Away, The Caretaker


Similar People

Parker McKenna Posey, Earl Watson, George O Gore II, Jazz Raycole, Tisha Campbell‑Martin
Jennifer freeman interview at step up women s network red carpet benefit
Jennifer Nichole Freeman (born October 20, 1985) is an American actress, often credited as Jennifer N. Freeman. She is best known for playing the role of Claire Kyle in the sitcom My Wife and Kids.
Contents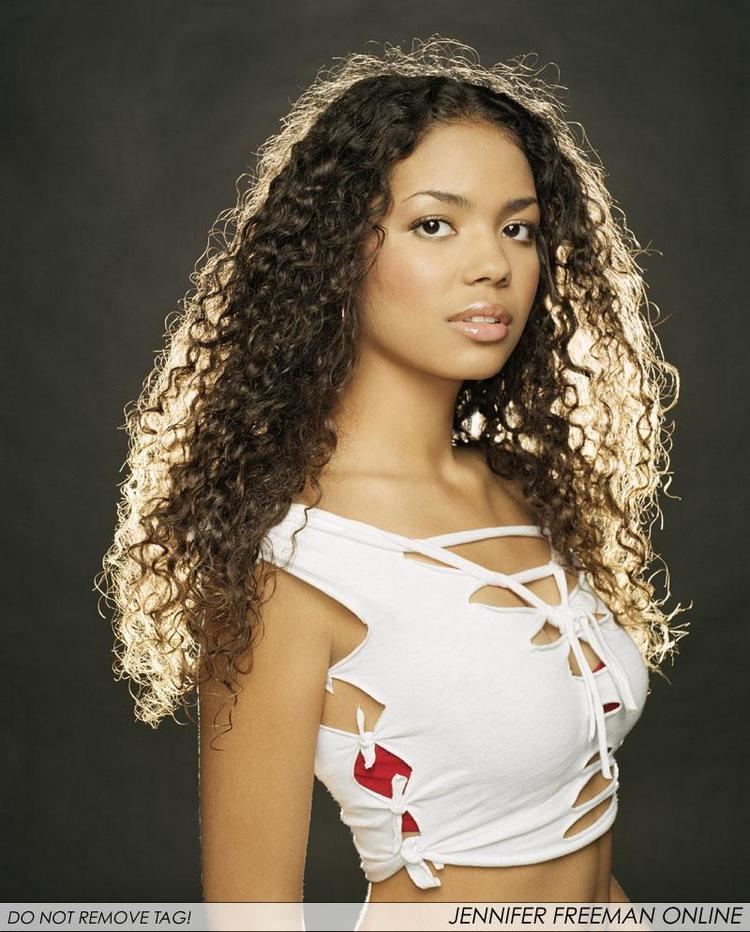 Actress jennifer freeman interview at alvin the chipmunks screening with the epps foundation
Career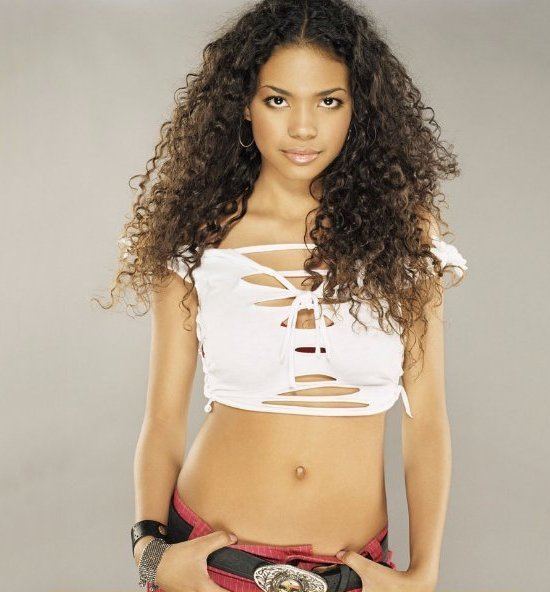 Freeman is best known for playing the role of Claire Kyle in the ABC sitcom My Wife and Kids. She has also made guest appearances on television (such as the shows 7th Heaven, Switched, One on One, and The OC). She is a spokesmodel for the Neutrogena skin care products company. Freeman's television credits include My Wife and Kids, 7th Heaven, All That, Lizzie McGuire, Disney's Even Stevens and Disney movie Surfers. Her movie credits include feature roles in Johnson Family Vacation, You Got Served and Mercy Street. She also appeared in the movies The Seventies and the independent film The Visit. Her stage credits include the Los Angeles-area productions of The Wiz, in which she played Dorothy, and Billa in The Gift.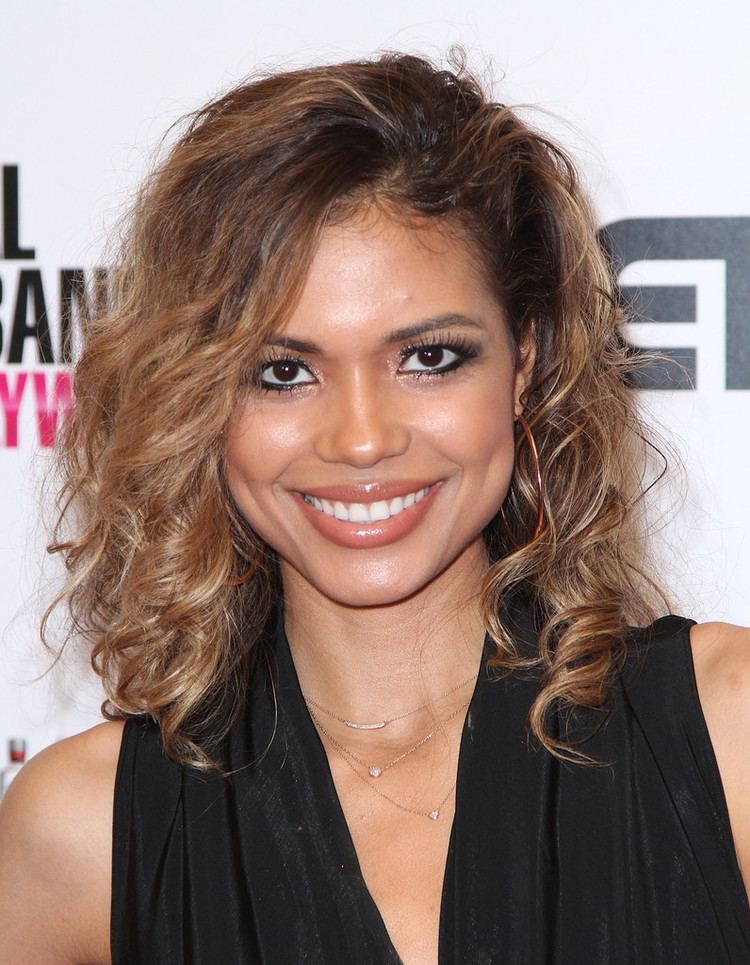 Freeman began a nationwide print and television campaign as one of "the young fresh faces" of Neutrogena. In 2003 TV Guide named her as one of the Top 10 Hot Teens to watch.
Personal life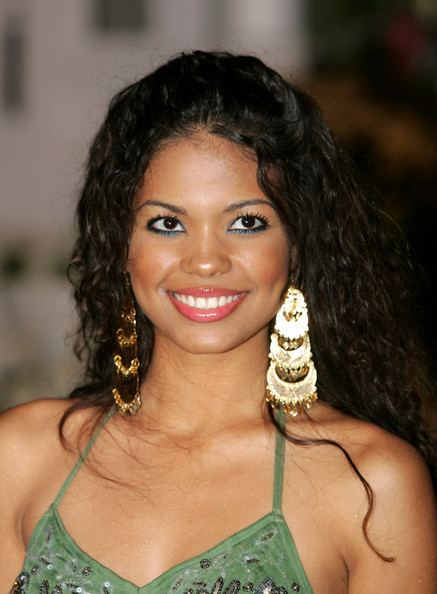 She was born in Long Beach, California, to an African American mother (a registered nurse) and Jewish father. She has twin sisters Megan and Melissa. Freeman and basketball player Earl Watson married early in 2009. They have a daughter, Isabella Amora Watson, born on October 1, 2009. In August 2010 they separated and briefly reconciled in 2011, but as of March 2015 are divorcing.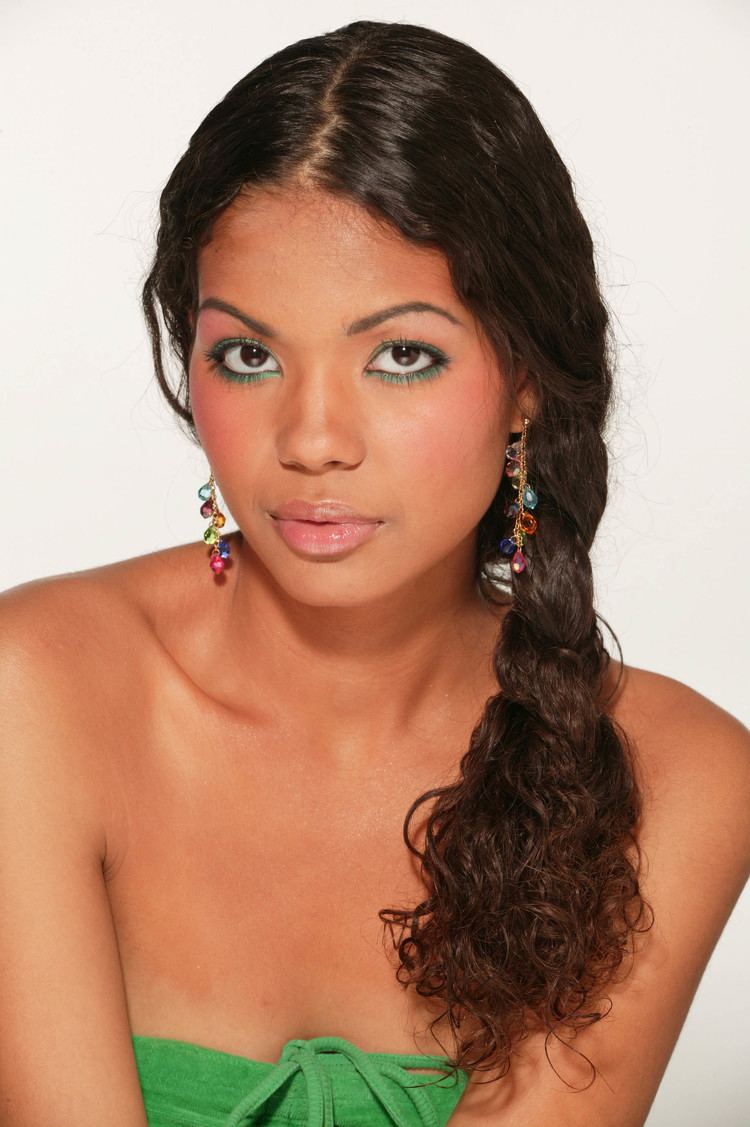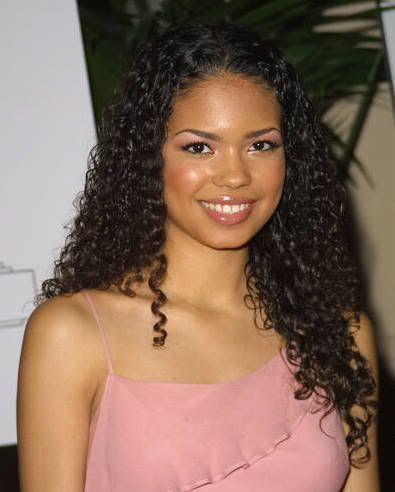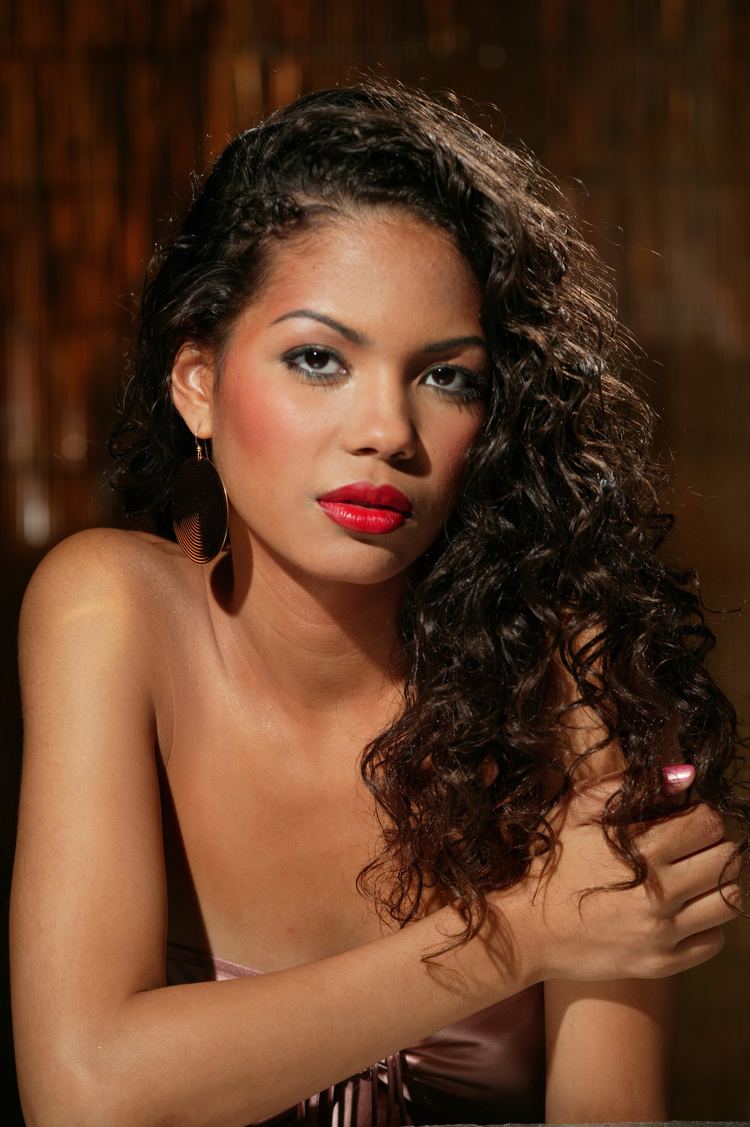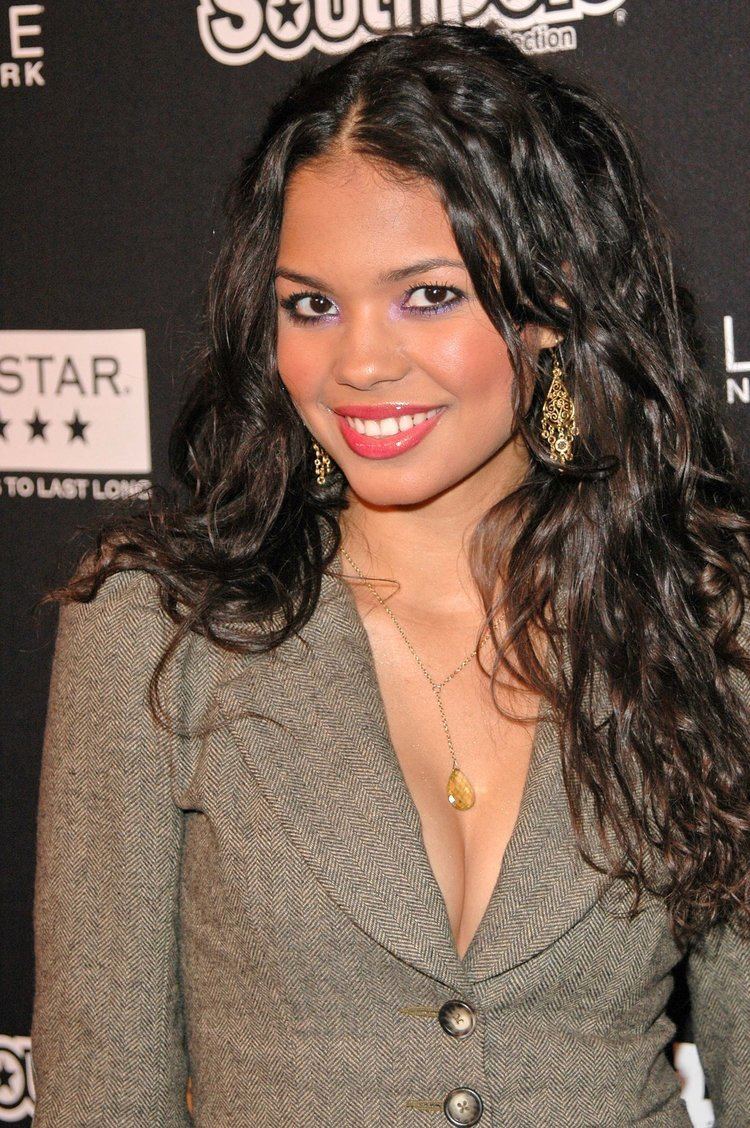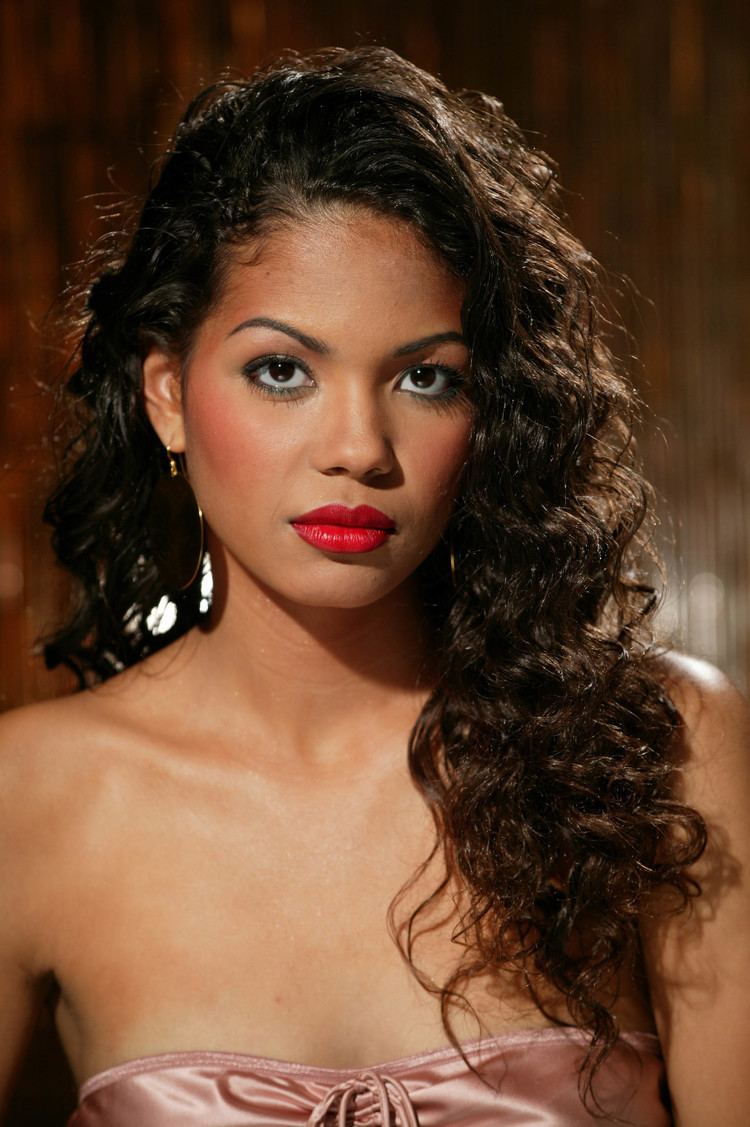 Filmography
Actress
-
Angie's Cure (post-production)
as
Maya
-
King of the Castle (post-production)
as
Mia
-
Paradies 2 (post-production)
as
Jackie
2023
Be Someone (TV Series)
as
Cassandra
- Perfect Storm (2023) - Cassandra
- Nuisances (2023) - Cassandra
- No Stones Unturned (2023) - Cassandra
- Bills (2023) - Cassandra
2022
Aisle Be Home for Christmas (TV Movie)
as
Michelle
2022
My Christmas Fiancé
as
Maya Coleman
2022
Infamously in Love (TV Movie)
as
Ivy Rose
2022
The Black Hamptons (TV Mini Series)
as
Kimberly
- Winners Win (2022) - Kimberly
- Legacies and Lies (2022) - Kimberly
- The Slickest Player In The Game (2022) - Kimberly
- Open Season (2022) - Kimberly
2022
A Royal Surprise (TV Movie)
as
Riley Stevenson
2022
Staycation
as
Dawn Robinson
2021
The Business of Christmas 2
as
Dani Franklin-Hughes
2021
Actor Trade's Virtual Table Read Series (TV Series)
as
Shelly
- The Investment (2021) - Shelly
2021
Twisted House Sitter (TV Movie)
as
Morgan
2020
Beaus of Holly (TV Movie)
as
Holly
2020
Kiss Me for Christmas
as
Nina
2020
The Business of Christmas
as
Dani Franklin-Hughes
2020
Pump (TV Series)
as
Brianna
- Let's Cut to the Chase (2020) - Brianna
- Whoosah (2020) - Brianna
- What I Look Like (2020) - Brianna
- Inspection (2020) - Brianna
- Flexing (2020) - Brianna
- Let's Get It Started (2020) - Brianna
2020
TJ Jackson: Obsession (Music Video)
as
as Jennifer Freeman
2019
A Second Chance
as
Leslie Moore
2019
Anniversary Nightmare (TV Movie)
as
Rashida
2018
Throwback Holiday
as
Jacquline
2017
Tales (TV Series)
as
Ashley
- A Story to Tell (2017) - Ashley
2017
Before We Crash (Short)
as
Ava
2007
The ½ Hour News Hour (TV Series)
- Episode #1.15 (2007)
2006
One on One (TV Series)
as
Alicia
- Recipe for Disaster (2006) - Alicia
2005
The O.C. (TV Series)
as
Student
- The Shape of Things to Come (2005) - Student (uncredited)
2001
My Wife and Kids (TV Series)
as
Claire Kyle
- The 'V' Story (2005) - Claire Kyle (as Jennifer Nicole Freeman)
- RV Dreams (2005) - Claire Kyle (as Jennifer Nicole Freeman)
- Michael Sells the Business (2005) - Claire Kyle (as Jennifer Nicole Freeman)
- Graduation Day (2005) - Claire Kyle (as Jennifer Nicole Freeman)
- Michael's Sandwich (2005) - Claire Kyle (as Jennifer Nicole Freeman)
- Jr.'s Cartoon (2005) - Claire Kyle (as Jennifer Nicole Freeman)
- Celibacy (2005) - Claire Kyle (as Jennifer Nicole Freeman)
- Michael Joins a Gym (2005) - Claire Kyle (as Jennifer Nicole Freeman)
- The Remodel (2005) - Claire Kyle (as Jennifer Nicole Freeman)
- The Bahamas: Part 2 (2005) - Claire Kyle (as Jennifer Nicole Freeman)
- The Bahamas: Part 1 (2005) - Claire Kyle (as Jennifer Nicole Freeman)
- Silence Is Golden (2005) - Claire Kyle (as Jennifer Nicole Freeman)
- Sweetheart's Day (2005) - Claire Kyle (as Jennifer Nicole Freeman)
- Study Buddy (2005) - Claire Kyle (as Jennifer Nicole Freeman)
- They Call Me El Foosay (2005) - Claire Kyle (as Jennifer Nicole Freeman)
- Careful What You Wish For (2005) - Claire Kyle (as Jennifer Nicole Freeman)
- The Wedding (2004) - Claire Kyle (as Jennifer Nicole Freeman)
- The Return of Bobby Shaw (2004) - Claire Kyle (as Jennifer Nicole Freeman)
- Restaurant Wars (2004) - Claire Kyle (as Jennifer Nicole Freeman)
- The Proposal (2004) - Claire Kyle (as Jennifer Nicole Freeman)
- Poker Face (2004) - Claire Kyle (as Jennifer Nicole Freeman)
- The Fellowship of the Baby (2004) - Claire Kyle (as Jennifer Nicole Freeman)
- Class Reunion (2004) - Claire Kyle (as Jennifer Nicole Freeman)
- Childcare Class (2004) - Claire Kyle (as Jennifer Nicole Freeman)
- Fantasy Camp: Part 2 (2004) - Claire Kyle (as Jennifer Nicole Freeman)
- Fantasy Camp: Part 1 (2004) - Claire Kyle (as Jennifer Nicole Freeman)
- The Baby: Part 2 (2004) - Claire Kyle (as Jennifer Nicole Freeman)
- The Baby: Part 1 (2004) - Claire Kyle (as Jennifer Nicole Freeman)
- What Do You Know? (2004) - Claire Kyle (as Jennifer Nicole Freeman)
- Hand Model (2004) - Claire Kyle (as Jennifer Nicole Freeman)
- The Maid (2004) - Claire Kyle (as Jennifer Nicole Freeman)
- The Director (2004) - Claire Kyle (as Jennifer Nicole Freeman)
- Romantic Night (2004) - Claire Kyle (as Jennifer Nicole Freeman)
- Calvin Goes to Work (2004) - Claire Kyle (as Jennifer Nicole Freeman)
- Calvin Comes to Stay (2004) - Claire Kyle (as Jennifer Nicole Freeman)
- Outbreak Monkey (2004) - Claire Kyle (as Jennifer Nicole Freeman)
- Illegal Smile (2004) - Claire Kyle (as Jennifer Nicole Freeman)
- The Anniversary Present (2004) - Claire Kyle (as Jennifer Nicole Freeman)
- Jr. Sells His Car (2004) - Claire Kyle (as Jennifer Nicole Freeman)
- Candy Wars (2004) - Claire Kyle (as Jennifer Nicole Freeman)
- Moving on Out (2004) - Claire Kyle (as Jennifer Nicole Freeman)
- Of Mice and Man (2003) - Claire Kyle (as Jennifer Nicole Freeman)
- The Lady Is Not a Tramp (2003) - Claire Kyle (as Jennifer Nicole Freeman)
- Micheal's Band (2003) - Claire Kyle (as Jennifer Nicole Freeman)
- While Out (2003) - Claire Kyle (as Jennifer Nicole Freeman)
- Marathon (2003) - Claire Kyle (as Jennifer Nicole Freeman)
- Ultrasound (2003) - Claire Kyle (as Jennifer Nicole Freeman)
- The Funeral (2003) - Claire Kyle (as Jennifer Nicole Freeman)
- He's Having a Baby (2003) - Claire Kyle (as Jennifer Nicole Freeman)
- Meet the Parents (2003) - Claire Kyle (as Jennifer Nicole Freeman, credit only)
- Jay Goes to School (2003) - Claire Kyle (as Jennifer Nicole Freeman)
- Jr. Executive (2003) - Claire Kyle (as Jennifer Nicole Freeman)
- The Sweet Hairafter (2003) - Claire Kyle (as Jennifer Nicole Freeman)
- From Dummy to Daddy (2003) - Claire Kyle (as Jennifer Nicole Freeman)
- Graduation: Part 2 (2003) - Claire Kyle (as Jennifer Nicole Freeman)
- Graduation: Part 1 (2003) - Claire Kyle (as Jennifer Nicole Freeman)
- Not So Hostile Takeover (2003) - Claire Kyle (as Jennifer Nicole Freeman)
- The Big Bang Theory (2003) - Claire Kyle (as Jennifer Nicole Freeman)
- Tee for Too Many (2003) - Claire Kyle (as Jennifer Nicole Freeman)
- Sharon's Picture (2003) - Claire Kyle (as Jennifer Nicole Freeman)
- Claire's Permit (2003) - Claire Kyle (as Jennifer Nicole Freeman)
- Here Comes Da Judge (2003) - Claire Kyle (as Jennifer Nicole Freeman)
- Jury Duty (2003) - Claire Kyle (as Jennifer Nicole Freeman)
- Jr.'s Risky Business: Part 2 (2003) - Claire Kyle (as Jennifer Nicole Freeman)
- Jr.'s Risky Business: Part 1 (2003) - Claire Kyle (as Jennifer Nicole Freeman)
- Man of the Year (2003) - Claire Kyle (as Jennifer Nicole Freeman)
- Blackout (2003) - Claire Kyle (as Jennifer Nicole Freeman)
- Michael's Tribe (2002) - Claire Kyle (as Jennifer Nicole Freeman)
- Open Your Heart (2002) - Claire Kyle (as Jennifer Nicole Freeman)
- Chair Man of the Board (2002) - Claire Kyle (as Jennifer Nicole Freeman)
- Jay the Artist (2002) - Claire Kyle (as Jennifer Nicole Freeman)
- Jr.'s Dating Dilemma (2002) - Claire Kyle (as Jennifer Nicole Freeman)
- Sister Story (2002) - Claire Kyle (as Jennifer Nicole Freeman)
- The Fighting Kyles (2002) - Claire Kyle (as Jennifer Nicole Freeman)
- Crouching Mother, Hidden Father (2002) - Claire Kyle (as Jennifer Nicole Freeman)
- Claire's New Boyfriend (2002) - Claire Kyle (as Jennifer Nicole Freeman)
- Diary of a Mad Teen (2002) - Claire Kyle (as Jennifer Nicole Freeman)
- Samba Story (2002) - Claire Kyle (as Jennifer Nicole Freeman)
- The Kyles Go to Hawaii: Part 3 (2002) - Claire Kyle (as Jennifer Nicole Freeman)
- The Kyles Go to Hawaii: Part 2 (2002) - Claire Kyle (as Jennifer Nicole Freeman)
- The Kyles Go to Hawaii: Part 1 (2002) - Claire Kyle (as Jennifer Nicole Freeman)
- The Anniversary: Part 2 (2002) - Claire Kyle (as Jennifer Nicole Freeman)
- The Anniversary: Part 1 (2002) - Claire Kyle (as Jennifer Nicole Freeman)
- Jr. Gets His License (2002) - Claire Kyle (as Jennifer Nicole Freeman)
- The Bowling Show (2002) - Claire Kyle (as Jennifer Nicole Freeman)
- Make Over (2002) - Claire Kyle (as Jennifer Nicole Freeman)
- Back Story (2002) - Claire Kyle (as Jennifer Nicole Freeman)
- Jr. Kyle, Boy Genius (2002) - Claire Kyle (as Jennifer Nicole Freeman)
- Working Relationship (2002) - Claire Kyle (as Jennifer Nicole Freeman)
- Return of the Wall (2002) - Claire Kyle (as Jennifer Nicole Freeman)
- Papa Said Knock You Out (2002) - Claire Kyle (as Jennifer Nicole Freeman)
- Double Date (2002) - Claire Kyle (as Jennifer Nicole Freeman)
- Table for Too Many: Part 2 (2002) - Claire Kyle (as Jennifer Nicole Freeman)
- Table for Too Many: Part 1 (2002) - Claire Kyle (as Jennifer Nicole Freeman)
- Road Trip (2002) - Claire Kyle (as Jennifer Nicole Freeman)
- Get Out (2002) - Claire Kyle (as Jennifer Nicole Freeman)
- Quality Time (2002) - Claire Kyle (as Jennifer Nicole Freeman)
- Learning to Earn It (2001) - Claire Kyle (as Jennifer Nicole Freeman)
- Letting Go (2001) - Claire Kyle (as Jennifer Nicole Freeman)
- The Whole World Is Watching (2001) - Claire Kyle (as Jennifer Nicole Freeman)
- Jay Gets Fired (2001) - Claire Kyle (as Jennifer Nicole Freeman)
- Let Them Eat Pie (2001) - Claire Kyle (as Jennifer Nicole Freeman)
- Michael's Garden (2001) - Claire Kyle (as Jennifer Nicole Freeman)
- He Heard, She Heard (2001) - Claire Kyle (as Jennifer Nicole Freeman)
- Thru Thick and Thin (2001) - Claire Kyle (as Jennifer Nicole Freeman)
- Perfect Dad (2001) - Claire Kyle (as Jennifer Nicole Freeman)
- No Rules (2001) - Claire Kyle (as Jennifer Nicole Freeman)
- Mom's Away: Part 2 (2001) - Claire Kyle (as Jennifer Nicole Freeman)
- Mom's Away: Part 1 (2001) - Claire Kyle (as Jennifer Nicole Freeman)
2004
Johnson Family Vacation
as
Jill
2001
Lizzie McGuire (TV Series)
as
Alix
- Pool Party (2001) - Alix (as Jennifer Nicole Freeman)
2000
Even Stevens (TV Series)
as
Chloe
- After Hours (2000) - Chloe
2000
7th Heaven (TV Series)
as
Joan
- Help! (2000) - Joan (as Jennifer Nicole Freeman)
2000
The Visit
as
Young Felicia (as Jennifer Nicole Freeman)
2000
The '70s (TV Series)
as
CETA Kid #2
Producer
2022
A Royal Surprise (TV Movie) (associate producer)
Self
2021
Celebrity Family Feud (TV Series)
as
Self - Celebrity Contestant
- Deon Cole vs. Tisha Campbell and Kevin Smith & Jason Mewes vs. Justin Long (2021) - Self - Celebrity Contestant
2019
Soulful Sundaze (TV Series)
as
Self - Guest
- Identity (2019) - Self - Guest
2019
Chasing Hollywood (TV Series)
as
Self
2013
Real Husbands of Hollywood (TV Series)
as
Self
- Don't Cross That Bridgette (2016) - Self
- One in a Bazillion (2015) - Self
- The Harter They Fall (2013) - Self
- Blackstabbers (2013) - Self
2014
BET Awards 2014 (TV Special)
as
Self
2004
The 2nd Annual Vibe Awards (TV Special)
as
Self
2004
The Drop (TV Series)
as
Self
- Episode #2.1 (2004) - Self
2003
Switched! (TV Series)
as
Self
- Jennifer and Aubrey - Self
2003
Nickelodeon Kids' Choice Awards '03 (TV Special)
as
Self (uncredited)
2002
2nd Annual BET Awards (TV Special documentary)
as
Self
2002
Intimate Portrait (TV Series documentary)
as
Self
- Tisha Campbell-Martin (2002) - Self
Archive Footage
2004
My Wife and Kids (TV Series)
as
Claire Kyle
- Empty Nest: Part 2 (2004) - Claire Kyle (as Jennifer Nicole Freeman)
- Empty Nest: Part 1 (2004) - Claire Kyle (as Jennifer Nicole Freeman)
References
Jennifer Freeman Wikipedia
(Text) CC BY-SA