Occupation

Actress




Role

Actress




Name

Jemma Redgrave



Children

2




Years active

1988–present




Spouse

Tim Owen (m. 1992)





Full Name

Jemima Rebecca Redgrave




Born

14 January 1965 (age 58) (

1965-01-14

) London, England


Parents

Deirdre Deline Hamilton-Hill, Corin Redgrave


Aunts

Vanessa Redgrave, Lynn Redgrave


Grandparents

Michael Redgrave, Rachel Kempson


Cousins

Natasha Richardson, Joely Richardson, Carlo Gabriel Nero, Annabel Lucy Clark, Pema Clark


Similar People

Corin Redgrave, Ingrid Oliver, Lynn Redgrave, Michael Redgrave, Vanessa Redgrave
Jemma Rebecca Redgrave (born 14 January 1965) is a fourth-generation English actress of the Redgrave family.
Contents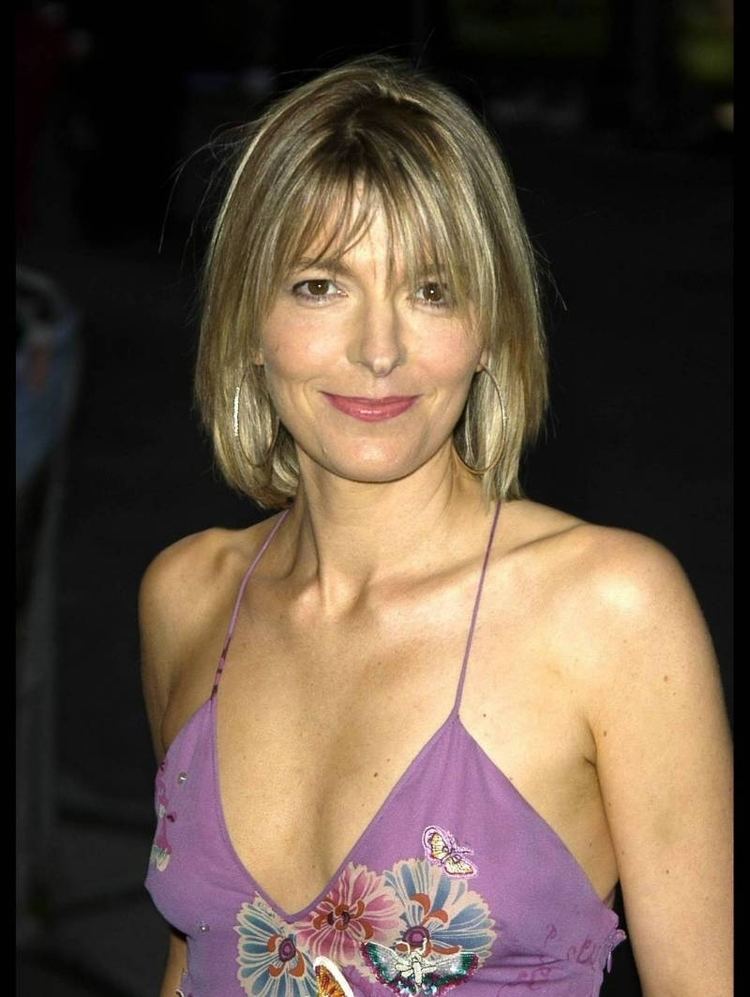 Catherine Russell & Jemma Redgrave Interview @MCM London May 2017
Early life and family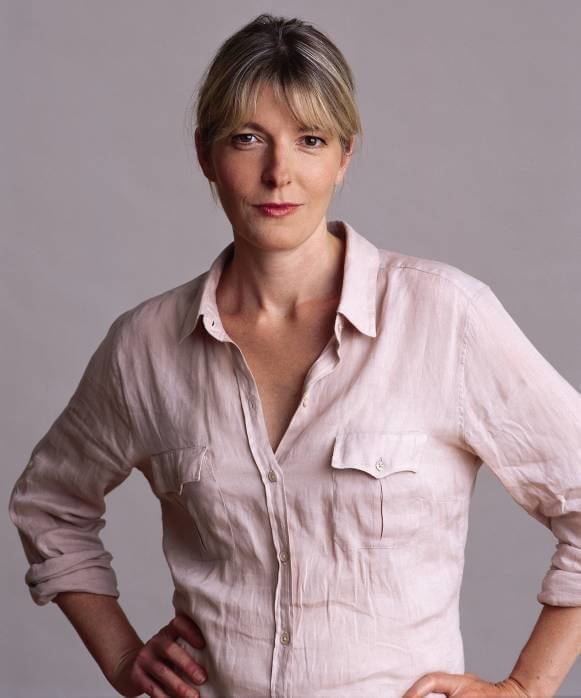 Born in London, she is the daughter of the actor Corin Redgrave and his first wife, Deirdre Hamilton-Hill, a former fashion model. They divorced when Jemma was nine. She has a brother, Luke Redgrave, who is an assistant cameraman, and two half-brothers, Arden and Harvey Redgrave. Her mother died in 1997 and her father died in 2010.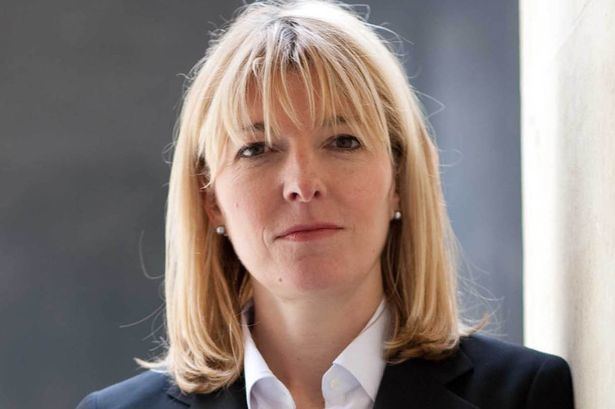 She is the niece of actresses Vanessa Redgrave and Lynn Redgrave and cousin of Joely Richardson, Carlo Nero and Natasha Richardson.
Education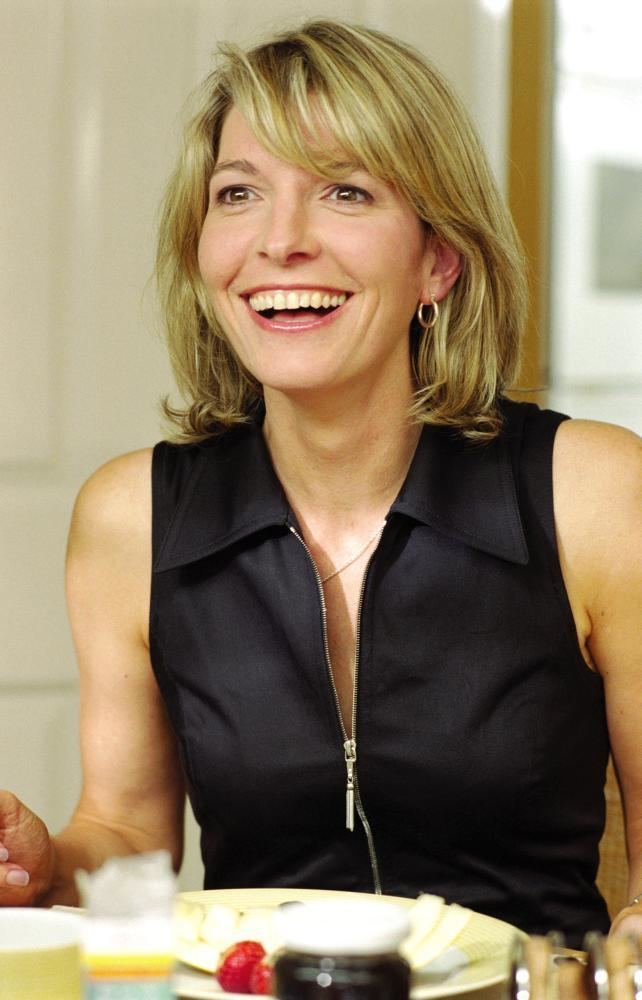 Jemma Redgrave enrolled at the London Academy of Music and Dramatic Art at the age of 18.
Stage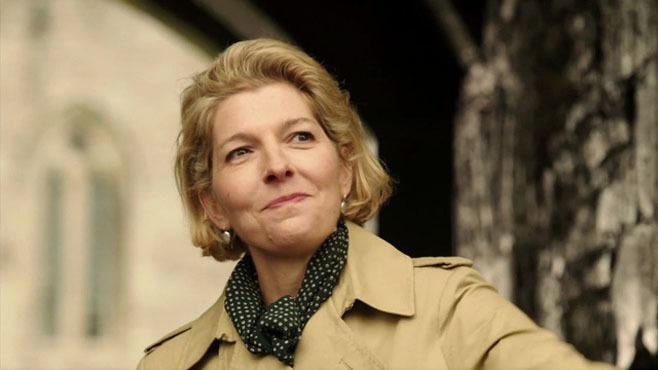 After graduation, Redgrave landed acting roles in the 1988 stage production of Strindberg's Easter, in Lady Windermere's Fan in Belfast, Northern Ireland, as Emily in Thornton Wilder's Our Town, Irina in a 1990 revival of Anton Chekhov's The Three Sisters in London's West End with her aunts Vanessa Redgrave and Lynn Redgrave, in 1993 with Colin Firth in Alexander Griboyedov's Chatsky at the Almeida Theatre, London and in A Midsummer Night's Dream in 2001 at the Albery Theatre, London. In 2010, she appeared in New York's Public Theater in The Great Game: Afghanistan which featured seven hours of on-stage acting. Redgrave appeared in four of the twelve plays.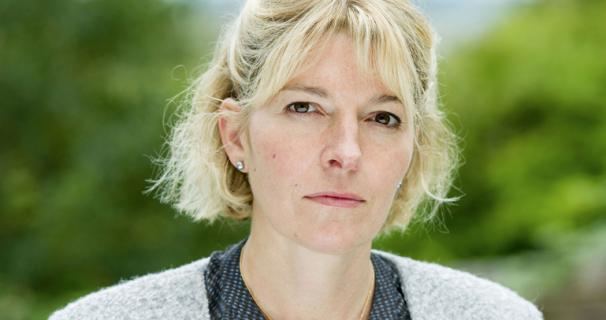 Jemma was supposed to play the role of Stephanie Abrahams in Duet for One, but had to withdraw due to reasons that have not been confirmed.
Television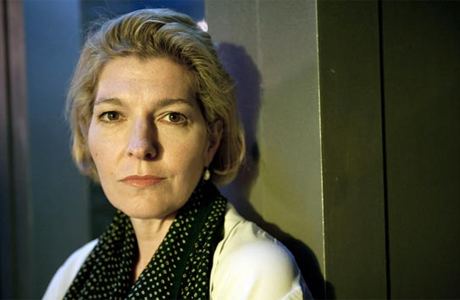 She has appeared in many roles on British television and is best known for her portrayals as Eve Granger in Cold Blood, Dr. Eleanor Bramwell in Bramwell, Eleanor in The Buddha of Suburbia, Francesca Rochester in Judge John Deed, and Dee Stanton in Like Father, Like Son. In 2007, she portrayed the indolent Lady Bertram in Mansfield Park and Sophie Wall in Waking the Dead. She appeared as Kate Stewart (formerly played by Beverley Cressman in the two videos Downtime and Dæmos Rising), the daughter of The Brigadier (Lethbridge-Stewart), in "The Power of Three" episode of Doctor Who in 2012 and reprised the role a year later in the 50th anniversary episode "The Day of the Doctor"; and as an aloof psychiatrist, complicit in torture, in Episode 3 of Season 6 of George Gently. Also in 2013 she appeared as Doctor Zoe Evans in the BBC One drama series Frankie. She returned to the role of Kate Stewart in the Doctor Who (series 8) finale "Death in Heaven", and in the 2015 episodes "The Magician's Apprentice", "The Zygon Invasion" and "The Zygon Inversion". In 2015, she joined the cast of BBC medical drama Holby City as army medic Major Berenice (Bernie) Wolfe. After appearing in 59 episodes, Redgrave left the show in August 2017. It has, however, been intimated by producers of the show that she may return at some point in the future.
Film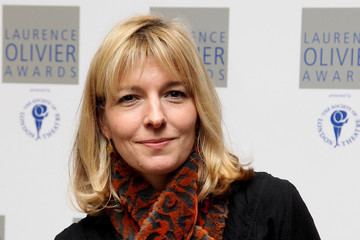 Her film roles include Evie Wilcox in Howards End, Diana Markham in Dream Demon and Daisie in Lassie in 2005.
Personal life
Jemma Redgrave married Tim Owen, a London barrister, in 1992. Redgrave gave birth to their first son, Gabriel, in 1994. They were separated from 1997 to October 1998. However, the couple reconciled and, in 2000, Redgrave gave birth to a second son, Alfie.
Redgrave is a celebrity supporter of the British Red Cross where she is particularly interested in working with refugees and diplomatic asylum seekers. She was an active member of the Don't Attack Iraq movement in 2002 and 2003.
Filmography
Actress
2020
Silent Witness (TV Series)
as
DI Jill Raymond
- Hearts of Darkness: Part 2 (2023) - DI Jill Raymond
- Hearts of Darkness: Part 1 (2023) - DI Jill Raymond
- History - Part Four (2022) - DI Jill Raymond
- Hope: Part 2 (2020) - DI Jill Raymond
- Hope: Part 1 (2020) - DI Jill Raymond
2012
Doctor Who (TV Series)
as
Kate Stewart / Kate / Kate Lethbridge-Stewart
- The Power of the Doctor (2022) - Kate Stewart
- Flux: Chapter Six - The Vanquishers (2021) - Kate Stewart
- Flux: Chapter Five - Survivors of the Flux (2021) - Kate Lethbridge-Stewart
- The Zygon Inversion (2015) - Kate
- The Zygon Invasion (2015) - Kate
- The Magician's Apprentice (2015) - Kate
- Death in Heaven (2014) - Kate Lethbridge-Stewart
- The Day of the Doctor (2013) - Kate Stewart
- The Power of Three (2012) - Kate Stewart
2022
Doctor Who: Redacted (Podcast Series)
as
Kate Stewart
- Interrogation (2022) - Kate Stewart (voice)
2019
Grantchester (TV Series)
as
Amelia Davenport / Amelia Gurney-Clifford
- Episode #7.6 (2022) - Amelia Gurney-Clifford
- Episode #6.7 (2021) - Amelia Gurney-Clifford
- Episode #6.2 (2021) - Amelia Gurney-Clifford
- Episode #5.6 (2020) - Amelia Davenport
- Episode #5.2 (2020) - Amelia Davenport
- Episode #5.1 (2020) - Amelia Davenport
- Episode #4.6 (2019) - Amelia Davenport
- Episode #4.5 (2019) - Amelia Davenport
2016
Holby City (TV Series)
as
Bernie Wolfe
- The Right Sort of Animal (2018) - Bernie Wolfe
- Love Is (2018) - Bernie Wolfe
- Primum Non Nocere - Part Two (2018) - Bernie Wolfe
- Primum Non Nocere - Part One (2018) - Bernie Wolfe
- Go Ugly Early (2017) - Bernie Wolfe
- The Evolution of Woman (2017) - Bernie Wolfe
- Baggage (2017) - Bernie Wolfe
- Going the Distance (2017) - Bernie Wolfe
- Keeping the Faith (2017) - Bernie Wolfe
- Paper Wishes (2017) - Bernie Wolfe
- For You May Be the Next to Die- (2017) - Bernie Wolfe
- For the Love of Maureen (2017) - Bernie Wolfe
- The Hard Way Home (2017) - Bernie Wolfe
- Twist of the Knife (2017) - Bernie Wolfe
- The Heart is a Small Thing (2017) - Bernie Wolfe
- Gold Star (2017) - Bernie Wolfe
- Two Hearts (2017) - Bernie Wolfe
- Past Imperfect (2017) - Bernie Wolfe
- Someone to Look After Me (2017) - Bernie Wolfe
- It's Only Love If It Hurts (2017) - Bernie Wolfe
- Unbreakable (2017) - Bernie Wolfe
- The Hangover (2017) - Bernie Wolfe
- Other People's Dreams (2017) - Bernie Wolfe
- The Price We Pay (2017) - Bernie Wolfe
- Four Letter Word (2017) - Bernie Wolfe
- Losing Game (2017) - Bernie Wolfe
- Of Lions and Lambs (2017) - Bernie Wolfe
- Daylight (2017) - Bernie Wolfe
- Stick or Twist (2017) - Bernie Wolfe
- Aces High (2017) - Bernie Wolfe
- I Do, I Do, I Do (2017) - Bernie Wolfe
- 'Just Get on with It' (2016) - Bernie Wolfe
- The Nightmare Before Christmas (2016) - Bernie Wolfe
- Hallelujah (2016) - Bernie Wolfe
- Glass Houses (2016) - Bernie Wolfe
- Parasite (2016) - Bernie Wolfe
- The Kill List (2016) - Bernie Wolfe
- Life in the Freezer (2016) - Bernie Wolfe
- Emotionally Yours (2016) - Bernie Wolfe
- Say a Little Prayer (2016) - Bernie Wolfe
- Brave New World (2016) - Bernie Wolfe
- Protect and Serve (2016) - Bernie Wolfe
- Little Acorns (2016) - Bernie Wolfe
- Indefensible (2016) - Bernie Wolfe
- Back in the Ring (2016) - Bernie Wolfe
- From Bournemouth with Love (2016) - Bernie Wolfe
- A Perfect Life (2016) - Bernie Wolfe
- Children of Men (2016) - Bernie Wolfe
- Missing You Already (2016) - Bernie Wolfe
- I'll Walk You Home (2016) - Bernie Wolfe
- The Sky Is Falling (2016) - Bernie Wolfe
- Running Out (2016) - Bernie Wolfe
- It Tolls for Thee (2016) - Bernie Wolfe
- The Coward's Way (2016) - Bernie Wolfe
- Out of Sight Out of Mind (2016) - Bernie Wolfe
- Prioritise the Heart (2016) - Bernie Wolfe
- Dark Night of the Soul (2016) - Bernie Wolfe
- Where We Belong (2016) - Bernie Wolfe
- On the Ropes (2016) - Bernie Wolfe
- One Under (2016) - Bernie Wolfe
- All Fall Down (2016) - Bernie Wolfe
- A Partnership, Literally (2016) - Bernie Wolfe
- Serenity (2016) - Bernie Wolfe
2021
Wolfe (TV Series)
as
Julia
- Episode #1.3 (2021) - Julia
2021
Barnes' People
as
Dr. Rosa Hamilton
2020
Dartmouth Park (Short)
as
Mother
2019
UNIT: Incursions: The Power of River Song (Podcast Series)
as
Kate Stewart
2018
Midsomer Murders (TV Series)
as
Dr Juno Starling
- Drawing Dead (2018) - Dr Juno Starling
2017
Life in Black (TV Movie)
as
Briony
2016
Chubby Funny
as
Bereaved Woman
2016
Love & Friendship
as
Lady DeCourcy
2015
Churchill: 100 Days That Saved Britain (TV Movie)
as
Clementine Churchill
2014
Inspector George Gently (TV Series)
as
Jennifer Bing
- Gently with Honour (2014) - Jennifer Bing
2013
Dracula (TV Series)
as
Minerva Westenra
- Let There Be Light (2014) - Minerva Westenra
- Four Roses (2014) - Minerva Westenra
- A Whiff of Sulfur (2013) - Minerva Westenra
2013
Frankie (TV Series)
as
Dr. Zoe Evans
- Episode #1.6 (2013) - Dr. Zoe Evans
- Episode #1.5 (2013) - Dr. Zoe Evans
- Episode #1.4 (2013) - Dr. Zoe Evans
- Episode #1.3 (2013) - Dr. Zoe Evans
- Episode #1.2 (2013) - Dr. Zoe Evans
- Episode #1.1 (2013) - Dr. Zoe Evans
2010
Law & Order: UK (TV Series)
as
Helena Marsden
- Shaken (2010) - Helena Marsden
2009
Unforgiven (TV Mini Series)
as
Rachel Belcombe
- Part Three (2009) - Rachel Belcombe
- Part Two (2009) - Rachel Belcombe
- Part One (2009) - Rachel Belcombe
2008
Marple (TV Series)
as
Jessie Humbleby
- Murder Is Easy (2008) - Jessie Humbleby
2005
Cold Blood (TV Series)
as
Eve Granger
- The Last Hurrah (2008) - Eve Granger
- Dead and Buried (2007) - Eve Granger
- Interference (2007) - Eve Granger
- Cold Blood 2 (2007) - Eve Granger
- Cold Blood (2005) - Eve Granger
2007
The Relief of Belsen (TV Movie)
as
Jean McFarlane
2007
Mansfield Park (TV Movie)
as
Lady Bertram (uncredited)
2007
Waking the Dead (TV Series)
as
Sophie Wall
- Mask of Sanity: Part 2 (2007) - Sophie Wall
- Mask of Sanity: Part 1 (2007) - Sophie Wall
2006
Inspector Lewis (TV Series)
as
Trudi Griffon
- Reputation (2006) - Trudi Griffon
2005
Riot at the Rite (TV Movie)
as
Lady Ottoline Morrell
2005
Like Father Like Son (TV Movie)
as
Dee Stanton
2005
Tom Brown's Schooldays (TV Movie)
as
Mary Arnold
2004
The Grid (TV Mini Series)
as
MI6 Agent Emily Tuthill
- Episode #1.2 (2004) - MI6 Agent Emily Tuthill
- Episode #1.1 (2004) - MI6 Agent Emily Tuthill
- Episode #1.6 (2004) - MI6 Agent Emily Tuthill
- Episode #1.5 (2004) - MI6 Agent Emily Tuthill
- Episode #1.4 (2004) - MI6 Agent Emily Tuthill
- Episode #1.3 (2004) - MI6 Agent Emily Tuthill
2004
Amnesia (TV Mini Series)
as
Jenna Dean
- Episode #1.2 (2004) - Jenna Dean
- Episode #1.1 (2004) - Jenna Dean
2004
The Inspector Lynley Mysteries (TV Series)
as
Grace Finnegan
- If Wishes Were Horses (2004) - Grace Finnegan
2003
I'll Be There
as
Rebecca Edmonds
2001
Judge John Deed (TV Series)
as
Francesca Rochester
- Nobody's Fool (2002) - Francesca Rochester
- Appropriate Response (2001) - Francesca Rochester
- Rough Justice (2001) - Francesca Rochester
2002
My Family (TV Series)
as
Dr. Connor
- Shrink Rap (2002) - Dr. Connor
2002
The Swap (TV Movie)
as
Jen Forrester
2001
High Stakes (TV Series)
as
Anna Foster
- The Do-Gooders - Anna Foster
2000
Bramwell V (TV Series)
as
Dr. Eleanor Bramwell
2000
Fish (TV Series)
as
Joanna Morgan
- Another Shade of White (2000) - Joanna Morgan
- Love's Labour's Lost (2000) - Joanna Morgan
- Dancing with the Devil (2000) - Joanna Morgan
- Ever Diminishing Circles (2000) - Joanna Morgan
- Uncharted Waters (2000) - Joanna Morgan
- The Sins of the Father (2000) - Joanna Morgan
2000
Cry Wolf (TV Series)
as
Dr. Jocelyn Wolf
- Episode #1.5 (2000) - Dr. Jocelyn Wolf
2000
Blue Murder (TV Movie)
as
Gale
1998
The Acid House
as
Jenny (segment "The Acid House")
1995
Bramwell (TV Series)
as
Eleanor Bramwell / Dr. Eleanor Bramwell
- Loose Women (1998) - Dr. Eleanor Bramwell
- Our Brave Boys (1998) - Eleanor Bramwell
1998
Mosley (TV Series)
as
Cimmie Curzon
- Beyond the Pale (1998) - Cimmie Curzon
- Breaking the Mould (1998) - Cimmie Curzon
- Rules of the Game (1998) - Cimmie Curzon
- Young Man in a Hurry (1998) - Cimmie Curzon
1994
Power and Lovers
as
Emily
1994
One Night Stand (Short)
as
Kate
1993
The Buddha of Suburbia (TV Mini Series)
as
Eleanor
- Episode #1.4 (1993) - Eleanor
1993
Diana: Her True Story (TV Movie)
as
Carolyn Bartholomew
1992
Howards End
as
Evie Wilcox
1991
Performance (TV Series)
as
Caroline Coon
- The Trials of Oz (1991) - Caroline Coon
1991
All Good Things (TV Series)
as
Elaine Wilson
- Marriage Guidance (1991) - Elaine Wilson
- The Trip North (1991) - Elaine Wilson
- The Flat (1991) - Elaine Wilson
- Reading Lessons (1991) - Elaine Wilson
- The Suicide (1991) - Elaine Wilson
- The Blessing (1991) - Elaine Wilson
1990
The Real Charlotte (TV Mini Series)
as
Pamela Dysart
- Episode #1.3 (1990) - Pamela Dysart
- Episode #1.2 (1990) - Pamela Dysart
- Episode #1.1 (1990) - Pamela Dysart
1988
Dream Demon
as
Diana Markham
1988
Tales of the Unexpected (TV Series)
as
Violette Charbonneau
- A Time to Die (1988) - Violette Charbonneau
Self
2018
Zoe Ball on ... (TV Series)
as
Self - Guest
- Saturday 6 (2018) - Self - Guest
2016
Behind the Scenes of Love & Friendship (Video documentary short)
as
Self / Lady DeCourcy
2016
Too Much TV (TV Series)
as
Self - Interviewed Guest
- Episode #1.7 (2016) - Self - Interviewed Guest
2014
Doctor Who Extra (TV Series documentary)
as
Self
- Death in Heaven (2014) - Self
2009
Heston's Feasts (TV Series documentary)
as
Self
- Heston's Victorian Feast (2009) - Self
2009
Unforgiven: Behind the Scenes (Video documentary short)
as
Rachel Belcombe
2005
Avenue of the Stars: 50 Years of ITV (TV Special)
as
Self
2004
GMTV (TV Series)
as
Self
- Episode dated 7 September 2004 (2004) - Self
2002
This Is Your Life (TV Series documentary)
as
Self
- Jenny Seagrove (2002) - Self
2001
Richard & Judy (TV Series)
as
Self
- Episode dated 3 December 2001 (2001) - Self
1999
Horizon (TV Series documentary)
as
Self - Narrator
- From Here to Infinity (1999) - Self - Narrator (voice)
Archive Footage
2021
Unit Tapes (TV Series)
as
Zygon Kate Stewart
- The Lab (2021) - Zygon Kate Stewart (uncredited)
2019
Doctor Who: The Edge of Time (Video Game)
as
Kate Stewart - TLV Update
2019
¿De dónde salen estos doblajes? (Video documentary short)
as
Rebecca Edmonds
2016
Doctor Who: The Fan Show (TV Series documentary)
as
Kate Stewart
- Peter Capaldi Talks Series 9 and 10 (2016) - Kate Stewart (uncredited)
2013
The Five(ish) Doctors Reboot (TV Movie)
as
Kate Stewart (uncredited)
1992
Howards End: Featurette (Video documentary short)
as
Evie (uncredited)
References
Jemma Redgrave Wikipedia
(Text) CC BY-SA