Jember Regency is a regency of East Java province, Indonesia. The population was 2,332,726 at the 2010 census; the latest official estimate (as at 2014) is 2,398,252. Its administrative capital is the urban area of Jember, which with 332,611 inhabitants in 2010 is the third urban area in East Java province (after Surabaya and Malang) but does not have municipality or city status. Jember is famous for its tobacco farms and traditional food called tape which is made of fermented cassava.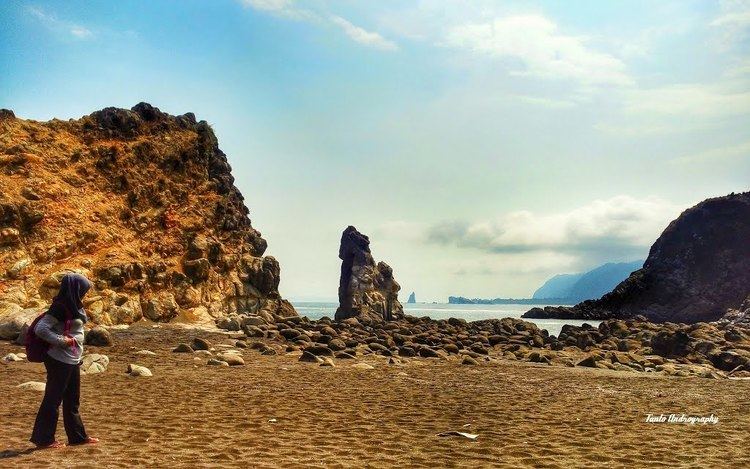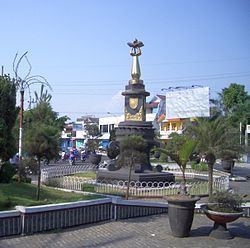 Jember Regency has a total area of 3,092.34 km² (309234 Hectares). It shares its borders with the regencies of Lumajang (to the west), Probolinggo, Bondowoso and Situbondo (to the north), and Banyuwangi (to the east). To the south lies the Indian Ocean, where the regency includes the island of Nusa Barong, located to the south of Java.
The University of Jember is located in the regency.
Jember Regency consists of 31 districts (Indonesian:kecamatan), listed below with their populations at the 2010 Census:
There were 2,332,726 people living in Jember Regency at the 2010 Census. The population has risen by 2014 to 2,398,252 - an average density of about 775.5 people/km².
Jember Regency is one heterogeneous area where many ethnic groups are mingled and live together. Most of its population are Javanese and Madurese people, with a small percentage of ethnic Chinese, Balinese, Arabic and Indian.
Most citizens speak the Javanese language or the Madurese language, and sometimes a mixed dialect of both Javanese and Madurese languages. Many citizen speak Indonesian for official and business purposes only, and to communicate with non-Javanese or non-Madurese people.
Jember Fashion Carnival is an annual event. In the tenth carnival in 2011, over 600 participants walked along the world's longest catwalk. It ran for 3.6 kilometres (2.2 mi), along on Sudirman Street (Central Park) nad Gajah Mada Street up to Jember Sport Hall.
An expansion of dormant Noto Hadinegoro Airport has been verified for reuse/operational in June 2014. The airport now has 1,705 meters runway and ready to serve up to ATR 72/600.