Jeffrey Lee Sipe




SCI Fidelity




Apt. Q258




Jeff Sipe




Drums, percussion




since 1972






January 31, 1959 (age 56) Berlin, Germany (

1959-01-31

)


Rock, jazz, blues, bluegrass, jam music




Drummer · jeffsipemusic.com




Col. Bruce Hampton and The Aquarium Rescue Unit, Leftover Salmon, Jazz Is Dead, Phil Lesh and Friends




Zenhouse, Blue Light Rain, Mirrors of Embarrassment, Love Will See You Through, There and Back Again




Jonas Hellborg, Jimmy Herring, Shawn Lane, Oteil Burbridge, Alex Machacek





SoundCloud

Myspace




SCI Fidelity Records



Jeff Sipe (born January 31, 1959, Berlin, Germany) is an American drummer. He is a rock and jazz fusion drummer, however, he is proficient in many other styles which he has demonstrated in his decades of drumming. He is a founding member of Aquarium Rescue Unit along with Col. Bruce Hampton. He also played with the self-applied Cajun Slamgrass Band Leftover Salmon and in the Zambiland Orchestra, an experimental big band featuring members of Phish, Widespread Panic and others. He toured in 2011 with Jeff Coffin & the Mu'tet, Sipe recently has toured with Keller Williams with Moseley, Droll and Sipe and Jimmy Herring Band. He has been said by Herring to "live for music" and remains his first choice among drummers with whom to play. Currently (2015), Sipe is on tour with Warren Haynes and the Ashes to Dust band. They were recently featured on The Conan O'Brien Show.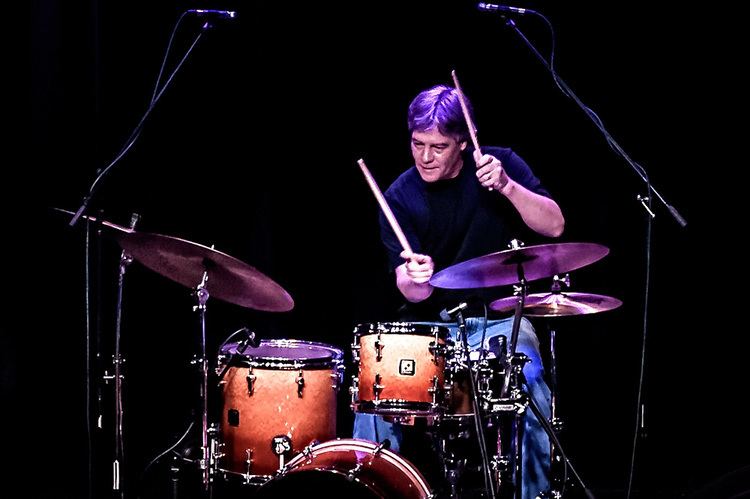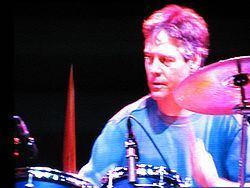 Warren Haynes Presents: The Benefit Concert, Vol. 2 (2007)
The Calling (1997)
In a Perfect World (1994)
eeePee (1994)
Mirrors of Embarrassment (1993)
Col. Bruce Hampton & the Aquarium Rescue Unit (1992)
Jeff Sipe, Jonas Hellborg, Shawn Lane - Personae (2002)
Jonas Hellborg - Zenhouse (1999)
Jeff Sipe, Jonas Hellborg, Shawn Lane - Time Is the Enemy (1997)
Jeff Sipe, Jonas Hellborg, Shawn Lane - Temporal Analogues of Paradise (1996)
Lincoln Memorial (2006)
Project Z (2001)
Live – Keller Williams (2008)
Jeff Coffin & the Mutet - LIVE! - Jeff Coffin & the Mu'tet (2011) [www.earuprecords.com]
DUET - w/Jeff Coffin (2011) [www.compassrecords.com]
Bloom - Jeff Coffin Mu'tet (2006) [www.compassrecords.com]
Lifeboat - Jimmy Herring Band (2008)
Original Boardwalk Style - Trey Anastasio and the Undectet (2008)
Bryan Lopes Trio Volume 1 - Bryan Lopes (2008)
Improvision – Alex Machacek, Jeff Sipe, Matthew Garrison (2007)
Timeless – Jeff Sipe (2006)
Decade 1996-2005 - Joseph Patrick Moore (2006)
Jeff Sipe, Paul Hanson, Jonas Hellborg – Jeff Sipe, Paul Hanson, Jonas Hellborg (2005)
Drum n Bass Society Volume 1 - Joseph Patrick Moore (2004)
Live! Volume 1 - Jeff Sipe & the Apartment Projects
"Temporary Eternity" - Barry Richman (1997)
"Blues From Mars, Volume 1"-Blues From Mars (2005)
"Blues From Mars, Volume 2"- Blues From Mars (2007)
Jeff Sipe Wikipedia