Jeffrey Pegues is a CBS News correspondent and author based in Washington, D.C., where he reports for all CBS News platforms. His book, Black and Blue: Inside the Divide between the Police and Black America, explores the longstanding rift between local law enforcement and people of color. Black and Blue was released on May 9, 2017 by Prometheus Books.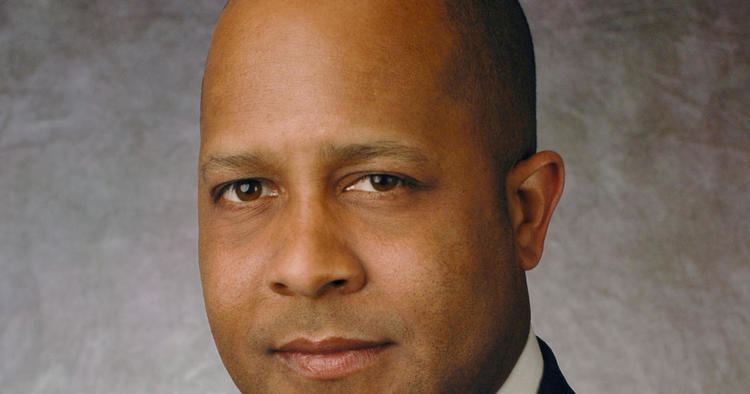 Pegues was named a Correspondent for CBS News on May 29, 2013. Four months into his tenure, he became CBS News' Transportation Correspondent. In late 2014, he was promoted to CBS News Justice and Homeland Security Correspondent, one of the most challenging and high-profile beats in network news.
Prior to joining CBS News, Pegues was a reporter for WABC-TV in New York City. He received numerous Emmy Awards during his nearly ten-year run (2003-2013) at WABC-TV. Pegues is credited with bringing the story of David Goldman and his international fight for his son into the headlines. Jeff has also been recognized for his outstanding reporting at the height of Superstorm Sandy. As the storm crashed into New York City he reported on the rising flood water and spreading fires in Queens. In 2005, he reported on Hurricane Rita from Texas.
Prior to WABC-TV, Pegues was a reporter for WBAL-TV in Baltimore, Maryland, where he earned Emmy Award nominations. At WSVN-TV, the Fox Affiliate in Miami, Florida, he worked as an evening anchor. At the time, it was the top-rated evening newscast in that market. In 2004, Jeff covered both the Democratic National Convention and Republican National Convention.
Pegues, who is married, currently resides in Maryland. He is a graduate of Miami University of Ohio, where he was a starting wide receiver as well as a back-up to Canadian Football League legend Milt Stegall. At Miami University, known as "The Cradle of Coaches", Jeff played for Randy Walker and Terry Hoeppner.
Born in 1974 in Washington D.C., Pegues spent part of his childhood in Westport, Connecticut. .
Pegues is the recipient of three Emmy Awards. In 2013, he received the Sigma Delta Chi Award from the Society of Professional Journalists (SPJ) for excellence in journalism.