Jeff Henderson is an award-winning chef, bestselling author and popular public speaker. He is also a former felon, having served nearly a decade in prison for cocaine. Having run kitchens as Executive Chef at Café Bellagio and Caesar's Palace on the Las Vegas Strip, he became an inspiration to others.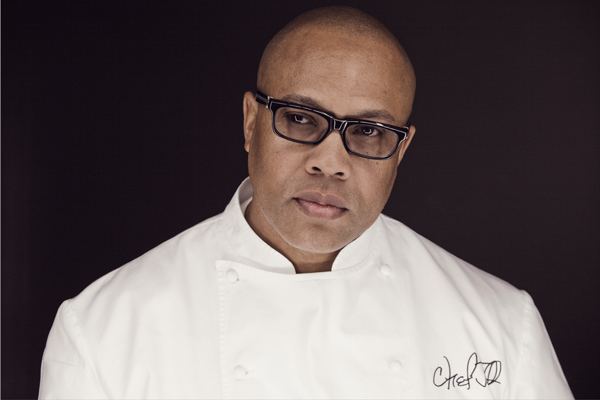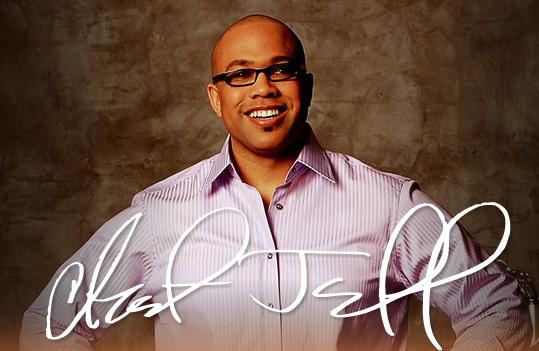 Jeff Henderson was born in South Central Los Angeles 1980, and was raised by his mother and grandparents. Jeff had a troubled past, he was put into jail multiple times. Jeff was stabbed in the chest when he was 16 over a gang-related dispute. After moving to San Diego, Jeff became involved with a drug dealer and began selling drugs throughout Southern California as a means to provide for himself. In 1996, Jeff was arrested by the San Diego Drug Task Force and charge with intent to distribute illegal narcotics. He was forced to spend the next decade in a state prison which changed his life. Jeff developed a relationship with a fellow inmate named Friendly Womack whom mentored Jeff in the prison kitchen. Jeff discovered his passion for cooking while in prison, and once he was released, moved to Las Vegas to pursue his dream of becoming an executive chef. Without any formal cooking instruction, Jeff went on to become the first African-American executive chef at the Bellagio and a New York Times best selling author for his memoir Cooked.
Henderson currently lives in Las Vegas with his wife Stacy and five children.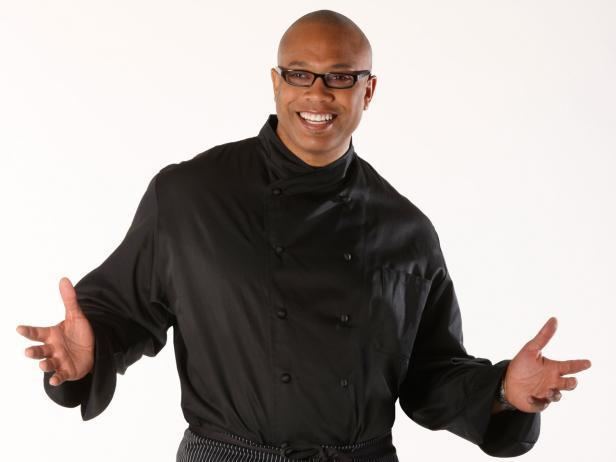 In 2001, Henderson became the first African-American Chef de Cuisine at Caesars Palace. He eventually became an executive chef at several top restaurants including Café Bellagio, where he worked until 2006.
Henderson found his passion for cooking while incarcerated and turned his life around, a story he recounted in his autobiography, Cooked'. The book was a New York Times bestseller. As of 2007 Will Smith and his production company, Overbrook Entertainment, along with Escape Artists and Columbia Pictures are developing a major motion picture based on the story.
Henderson received national attention on numerous TV and radio programs and print publications including The Oprah Winfrey Show, Good Morning America, The Montel Williams Show, CNBC, NPR's All Things Considered, People and USA Today. As a speaker, Henderson makes speaking appearances across the country through his company The Henderson Group.
The Chef Jeff Project is a Food Network reality television program that aired in the fall of 2008. Chef Jeff invites six young adults with rough backgrounds to work as his crew for Posh Urban Cuisine for one month in Los Angeles. The format of the reality television program is such that all participants who complete the project are eligible for the Food Network Scholarship to culinary school. The aim of the competition test each individual to the limits and not eliminate the competition; Henderson makes it clear to the competitors that the only way they can lose is if they quit.
Family Style with Chef Jeff is a new show premiering Fall 2013 produced by Bellum Entertainment Group for national syndication in the US. Family Style is an E/I program which demonstrates how good choices in the kitchen can lead to a life changing experience for the whole family.
Jeff "flips" the favorite dishes of award-winning chefs, celebrities, and everyday people to make a healthier version that's just as mouthwatering. This show debuted on September 7, 2015.
Cooked: My Journey From the Streets to the Stove. New York: Harper Collins. 2007. ISBN 978-0-06-115390-7.
Chef Jeff Cook's. 2008. ISBN 978-1416577102.
America I AM Pass It Down Cookbook. New York: SmileyBooks. 2011. ISBN 978-1-4019-3136-0.