Name

Jeff Aronin










Jeff Aronin of Paragon Biosciences | Bootstrapping in America

Jeff Aronin (born December 8, 1967) is an American investor, entrepreneur, and biopharmaceutical executive. He is chairman and CEO of Paragon Biosciences, LLC, an innovation-based life sciences company that develops, accelerates and finances new companies that create major biotechnology advancements to improve patient care. Paragon Biosciences' companies focus on patients suffering from debilitating diseases with no effective treatment. The Paragon Biosciences team has succeeded in getting 13 Novel Drug Approvals through the FDA. Aronin is also chairman, CEO and founder of Paragon Pharmaceutical Capital, LLC, an investment firm that backs healthcare companies.
Contents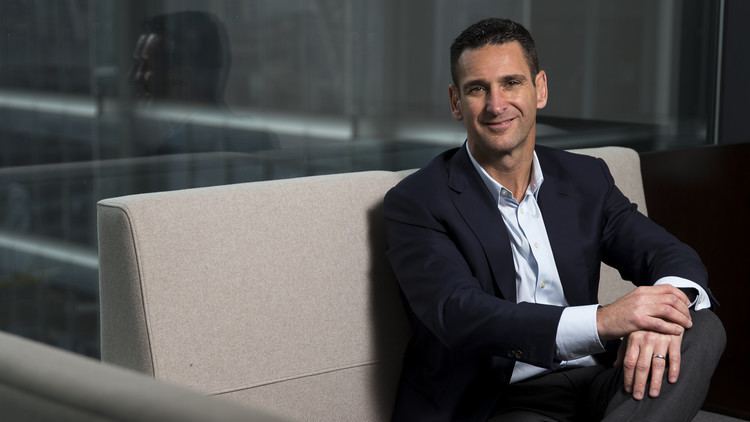 Early life and education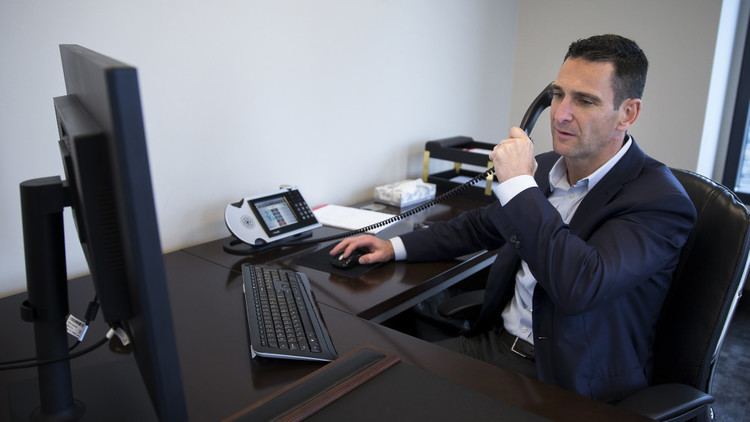 Aronin discovered his passion for pharmaceutical development while shadowing a physician who was treating an epileptic pediatric patient with regular seizures. Confronted with limited options to stop the seizures other than to remove a portion of the young patient's brain, the doctor pursued an alternative treatment with a dosage of medication that successfully curbed the child's seizures, preventing the life-altering surgery and setting Aronin on his course to become an entrepreneur in the biopharmaceutical industry.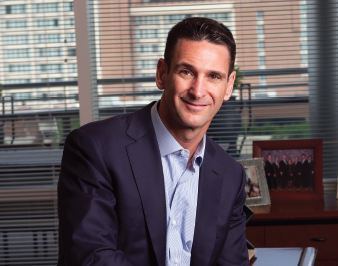 Aronin holds an M.B.A. from DePaul University and earned a B.S. from Northern Illinois University. He lectures on entrepreneurship at the University of Chicago Booth School of Business and Northwestern University's Kellogg School of Management, where he completed post-graduate coursework. In 2010, he was named an Aspen Institute Henry Crown Fellow.
Career
Prior to Paragon, Aronin founded Ovation Pharmaceuticals LLC in 2000 and served as its chairman and CEO for nine years. On February 9, 2009, it was announced that H. Lundbeck A/S, a Danish pharmaceutical company, had purchased Ovation for $900 million. Chicago Mayor Rahm Emanuel appointed Aronin to the board of directors of World Business Chicago and co-chair of ChicagoNEXT. Aronin is also co-chair MATTER, a start-up center in Chicago for next-generation healthcare technology companies that opened in February 2015. He also serves on the board of trustees of Discover Financial Services and on the board of trustees of the Museum of Science and Industry.
Deflazacort
On February 13, 2017, Aronin announced that Marathon would delay the launch of deflazacort (Emflaza) an "old drug" which is used to treat Duchenne muscular dystrophy, a rare disease that affects boys, amid controversy over the steep price Marathon was asking for the drug - $89,000-a-year. In Canada, the same drug could be purchased for around $1 per tablet. According to The Wall Street Journal, the price Marathon was proposing was "roughly 70 times" more than it would cost overseas. In a 2015 Chicago Tribune article, parents had expressed concerns that if deflazacort were approved in the United States, FDA guidelines seemed to suggest that parents would not "be able to order it from another country." They feared a "U.S. drug could be vastly more expensive than current international rates, leaving a question about insurance coverage." Senator Bernie Sanders and Rep. Elijah Cummings are investigating the price of the drug as part of a larger investigation about the cost of pharmaceuticals.
MATTER
Aronin is co-chairman of MATTER, an incubator community of healthcare innovators dedicated to improving patients' lives and solving complex problems confronting the healthcare industry launched in 2014. Aronin was recognized in 2015 by the Chicagoland Entrepreneurial Center (CEC) for his leadership and contributions to establishing MATTER, awarding Aronin its Entrepreneurial Champion Award.
References
Jeff Aronin Wikipedia
(Text) CC BY-SA