Name

Jeff Adachi




Role

Defender





Spouse

Mutsuko Adachi




Children

Lauren Adachi







Movies

The Slanted Screen, You Don't Know Jack: The Jack Soo Story




Education

University of California, Berkeley, University of California, Hastings College of the Law




Similar People

Matt Gonzalez, Ross Mirkarimi, George Gascon, John Avalos, Jack Soo
Sf public defender jeff adachi on sf police surveillance video scandal
Jeff Adachi (born 1959 in Sacramento, California) is the elected Public Defender of San Francisco, pension reform advocate, and a former candidate for Mayor of San Francisco.
Contents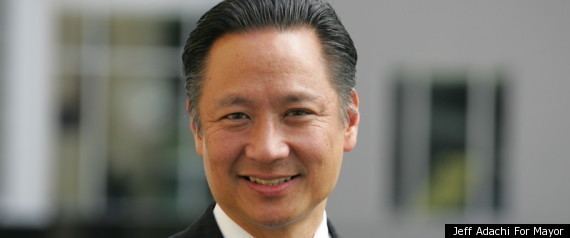 Jeff adachi sf public defender on eric garner ny grand jury no indictment download
Early life and education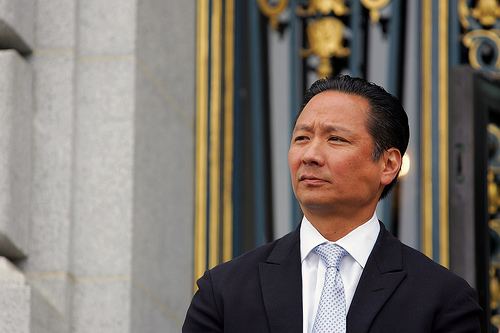 Adachi is the son of a Sacramento auto mechanic and a laboratory assistant. His parents and grandparents spent part of World War II in the Rohwer War Relocation Center in Arkansas. Adachi was a notably poor student at C.K. McClatchy High School with numerous absences due to the many hours he spent on his part-time jobs. He attended Sacramento City College before transferring. Adachi received his B.A. from the University of California, Berkeley in 1981 and his Juris Doctor (J.D.) from the University of California, Hastings College of the Law in 1985.
Legal career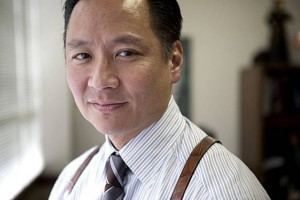 Adachi began his career as a deputy public defender for fifteen years with the San Francisco Public Defender's Office. He ultimately rose to the rank of chief attorney of the office and served in that capacity for three years. Adachi has tried over 100 jury trials and handled 3,000 criminal matters during his career.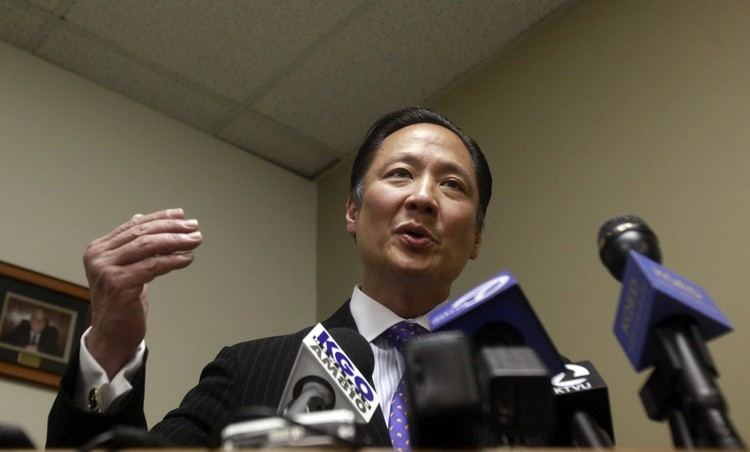 In 2001, Kimiko Burton-Cruz, the daughter of then State Senator John Burton, was appointed Public Defender by Mayor Willie Brown. After taking office, Burton-Cruz forced Adachi out on her first day on the job, apparently for political reasons. The following year, Adachi ran against Burton-Cruz for her position and defeated her by a 55%–45% margin. Since then Adachi has been re-elected twice, both times running unopposed.
Adachi is the only elected Public Defender in the state of California and runs an office of nearly 100 attorneys and 60 staff members, which has a $24 million budget. According to estimates, the office represents over 23,000 people each year who are charged with misdemeanor and felony offenses. The office is known for several innovative criminal justice programs, including Drug Court, Clean Slate expungement services, and a full-service juvenile division.
Adachi was featured in the 2002 PBS documentary Presumed Guilty, a film about the San Francisco Public Defender's Office, its difficult cases and complex defense strategies.
Professional activities and recognition
Adachi was previously the president of the Asian American Bar Association of the Greater Bay Area and the San Francisco Japanese American Citizen's League, in addition to serving as a board member of the California Attorneys for Criminal Justice and the San Francisco Bar Association. At the national level, Adachi was a member of the American Bar Association's Standing Committee on Legal Aid and Indigents and is a member of the National Board of Trial Advocacy.
Adachi has received several accolades for his tenure as Public Defender. In chronological order, Adachi has received: the California State Bar Association's Hufstedler Award for public service; the Asian American Bar Association's Joe Morozumi Award for exceptional legal advocacy; the Mayor's Fiscal Advisory Committee's Managerial Excellence Award; the California Public Defender Association's Program of the Year Award; the American Bar Association's national award for excellence in public defense; and the California Lawyer Attorney of the Year award (CLAY) for his work in the field of prisoner reentry.
He is a Certified Specialist in Criminal Law (the State Bar of California Board of Legal Specialization) and a former Certified Specialist in Criminal Trial Advocacy (National Board of Trial Advocacy).
Pension reform advocacy
In 2010, Adachi placed "Proposition B" on the ballot, which would have required employees to increase the level of their contribution to defray the cost of both their pension and health care benefits. Proposition B was defeated, having faced significant opposition from unions and elected officials.
In 2011, Adachi has again placed a charter amendment on the ballot – "Proposition D"—which would require all employees to pay a base contribution rate towards their pension costs, require higher-earning employees to contribute an additional amount based on their salary level, cap the maximum size of pensions, and eliminate abusive and wasteful practices such as "pension spiking." In response to criticisms leveled at Proposition B, Adachi's new plan exempts the lowest-paid workers from any cost increases, uses a progressive income scale to determine contributions, and does not require any health care contributions. According to the City Controller, Proposition D would save San Francisco as much as $142 million a year, and $1.6 billion over the next ten years.[3] Mayor Ed Lee has offered a competing plan – "Proposition C"—which would similarly require employees to contribute at a higher level to their pensions, but also requires contributions to cover health care costs. Proposition C is projected to save the city an estimated $1.29 billion over the next ten years.
His campaign has been opposed by the police and firefighter unions, as his pension reform plan would require them to contribute more to their own retirement pensions. When Adachi went to pay his respects at the June, 2011 funeral services honoring San Francisco firefighters, Lt. Vincent Perez and Anthony Valerio who were killed in a house fire in San Francisco's Diamond Heights neighborhood, he was asked to leave by a firefighter. The Fire Chief was unaware that Adachi had been asked to leave and stated that everyone had the right to show their support and respect, and that she did not support the request to leave.
San Francisco mayoral candidacy
In August 2011, Adachi formally entered the race for Mayor of San Francisco.
After filing his papers Adachi stated, "I've decided to run for Mayor of San Francisco to restore integrity and financial accountability to the city." He then added, "It wasn't until I really listened to what the candidates were saying in the last few debates about pension reform that I became convinced that either the candidates don't get it or they don't want to get it, and I want to make sure that there's a voice in there talking about the fiscal realities of this city." Adachi added, "This debate needs to be about what is best for the city, not about what is best for City Hall".
Adachi declined public financing under the City's new public financing law, stating that although he believes in public financing, he did not feel it was right to take the $900,000 that each candidate could receive "at a time that we are cutting summer school for 10,000 kids because we don't have $1 million to pay for it." However, Adachi has agreed to abide by the voluntary spending limits contained in the new law.
In addition to restoring fiscal integrity to San Francisco through saving the City $1.7 billion over the next decade, Adachi has proposed a job creation program by investing $40 million in micro-loans to small businesses, creating up to 15,000 new jobs and $1 billion of new economic activity. Adachi is also proposing reforming the business tax through elimination of the current payroll tax system, which discourages hiring of new workers, and replacing it with a new business tax based upon net business revenue.
A cornerstone of Adachi's plan is improving education by providing additional funding from the City's reserve funds to restore summer school, which has been eliminated for the last two years because of the City's fiscal crisis.
On October 12, 2011, the San Francisco Chronicle named Adachi one of the "3 S.F. Mayoral Candidates to Consider," stating: "Talk about courage. One of the city's most liberal politicians took on labor over the bedrock issue of pensions. He lost in his first attempt last year, but is back with a revised version after he wouldn't back a compromise measure also on the ballot. He's been unfairly vilified by much of the city's political establishment for daring to raise the pension problem that others preferred to ignore. His campaign shows he's more than a one-issue candidate. He has a clear grasp of a variety of issues ranging from homeless policies to taxes. His independence is unassailable." He placed 6th out of 16 candidates.
Film credits
He wrote, produced, and directed The Slanted Screen, a 2006 documentary film about stereotypical depictions of Asian males in American cinema. He also directed "You Don't Know Jack: The Jack Soo Story" about Jack Soo, a Japanese American actor (well known for his role in Barney Miller) who took a Chinese name.
References
Jeff Adachi Wikipedia
(Text) CC BY-SA