Jeannie Carson, If I Was a Boy, 1954 TV
Jeannie Carson (born 23 May 1928) is a retired English-born comedian, actress, singer and dancer. She has a star on the Hollywood Walk of Fame.
Contents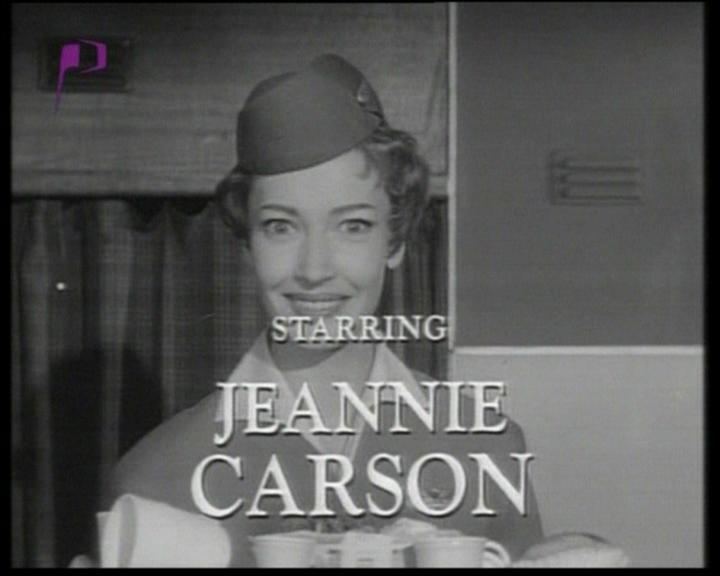 Top Tracks - Jeannie Carson
Early life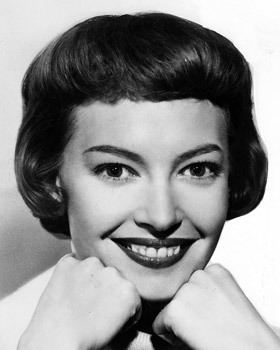 The daughter of show business parents, Carson was born Jean Shufflebottom in Pudsey, Yorkshire. Her younger brother was stand-up comedian Billy Baxter, born William Shufflebottom. Baxter had great success in both England and the US, touring in 1963 with the Beatles as the comedian compere. He made many appearenaces on Television including the Ed Sullivan Show, Johnny Carson and the Dean Martin show. Billy Baxter died in April 2009.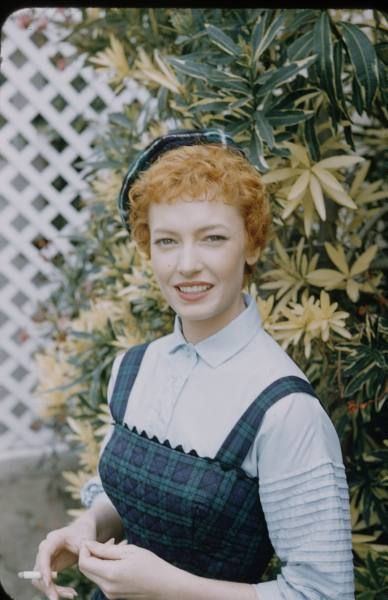 In her early British films, she performed under the name Jean Carson, but later changed her given name to "Jeannie" to avoid confusion with the similarly named American actress Jean Carson.
Stage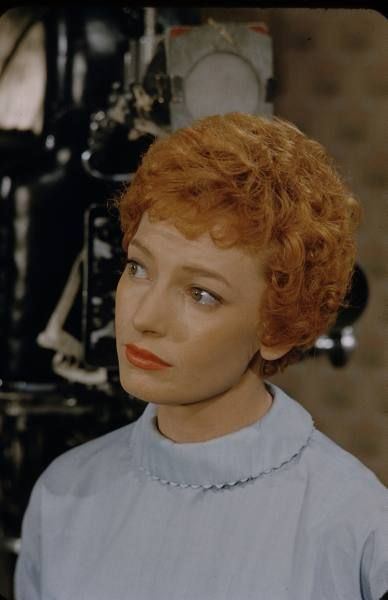 Carson became an overnight star in Love From Judy, a musical by Hugh Martin and Jack Gray, and produced by Emile Littler, which played at the Saville Theatre in London from 1952 to 1953. After producer Max Liebman saw her in that production, he signed her to a contract to appear on television in the United States.
Television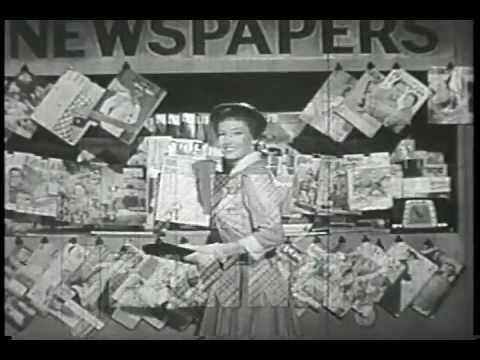 In 1956, Carson starred in her own series Hey, Jeannie!, which aired on CBS. The series lasted one season before being canceled in 1957. (Although six new episodes of a revamped format were broadcast in 1958). She appeared as a guest panelist on the February 24, 1957 episode on What's My Line?.
In 1969, she appeared as Marcy Vincente on the soap opera Search for Tomorrow. Oscar winner Anne Revere portrayed her mother, and Anthony George played her husband.
Personal life
In 1960, Carson married her second husband, actor Biff McGuire, while both were starring in the Broadway revival of Finian's Rainbow. The couple toured together in 1961 in Camelot, with McGuire as King Arthur and Carson as Guenevere. Later, they performed at the Seattle Repertory for fifteen years, often together. McGuire and Carson live in Los Angeles.
Filmography
1948 - A Date with a Dream
1953 - Love in Pawn
1955 - As Long as They're Happy
1955 - An Alligator Named Daisy
1957 - Rockets Galore! (US title: Mad Little Island)
1958 - Little Women (CBS Musical) (portraying Jo March)
1961 - Seven Keys
1964 - My Fair Lady (bit part)
Broadway appearances
1959-63 - The Sound of Music
1960 - Finian's Rainbow
1970 - Blood Red Roses
References
Jeannie Carson Wikipedia
(Text) CC BY-SA