Name

Jean Karam







Ma creme par ioma in lab ou l innovation de la personnalisation vue par jean michel karam
Jean Michel Karam (born November 14, 1969 in Jdeideh, Lebanon) is a Franco-Lebanese engineer, inventor and entrepreneur in the field of microelectronics and cosmetics.
Contents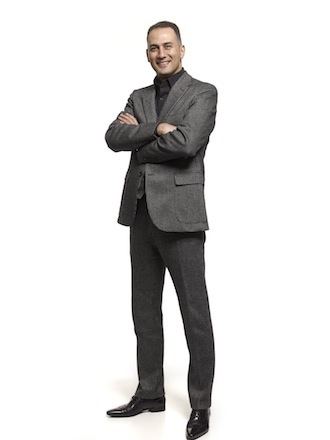 Education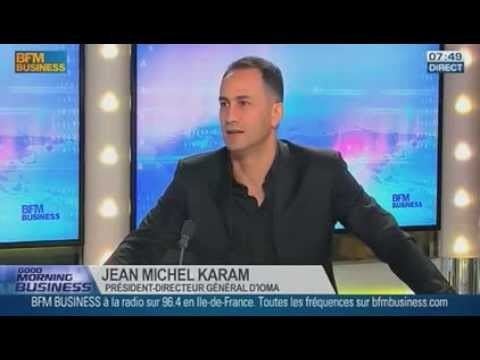 Arriving in France in 1990, he received an Electrical Engineering degree in 1993 from the Ecole Supérieure d'Ingénieurs en Electrotechnique et Electronique de Paris (ESIEE Paris) and a master's degree in Microelectronics from the Université de Paris VII. In 1996, he received a PhD in Microelectronics from the Institut National Polytechnique de Grenoble (INPG).
Career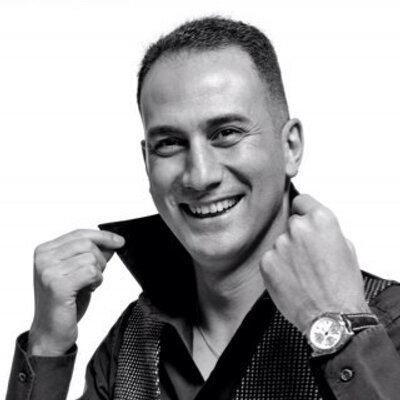 In 1994, he began his career as a research engineer at the TIMA-CM (Techniques de l'Informatique et de la Micro-électronique pour l'Architecture Informatique) laboratory in Grenoble, France. This Research & Development center placed under joint guardianship with the Centre National de Recherche Scientifique (CNRS) and the INPG allowed him to make his first weapons as the Research Director heading up a team of researchers focused on the design and fabrication methods of microelectromechanical systems (MEMS). Three years after its creation, it comprised 35 researchers for MEMS research.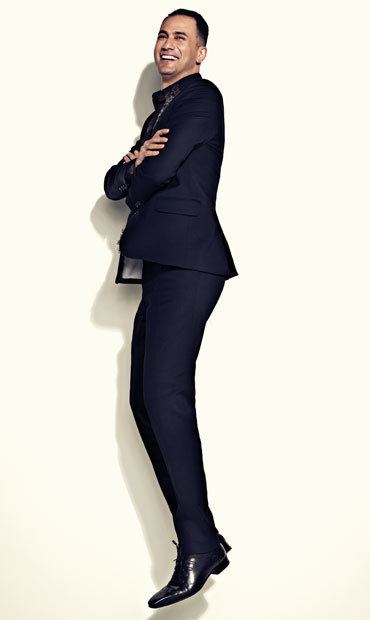 In November 1997, Karam founded his first company, MEMSCAP, a supplier of products based on MEMS technology. During its first two years, Karam raised more than 13 million euros from venture capitalists in order to develop his company and finance his research programs.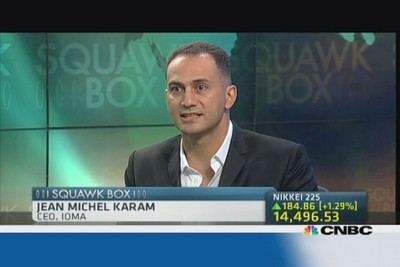 On March 2, 2001, MEMSCAP had its initial public offering, going public on the Eurolist C of the NYSE Euronext, Paris (code ISIN: FR0010298620-MEMS), raising 101 million euros (140 million US dollars), on a basis of 430 million euros of market capitalization.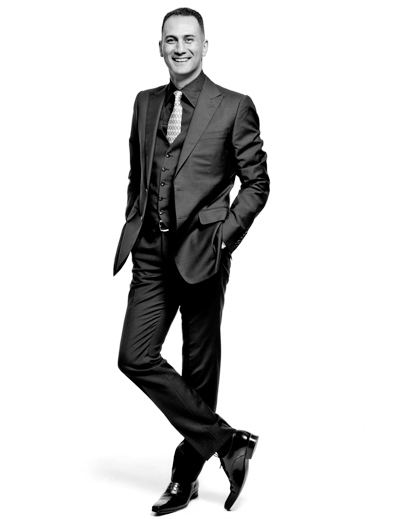 In 2002, Karam initiated research on applied technology in dermatology and skincare within INTUISKIN, at that time a fully owned subsidiary of his MEMSCAP Group. In 2010, in association with a group of investors and figures from the cosmetics world, he decided to spin-off INTUISKIN from MEMSCAP. In this context, he launched the skincare brand IOMA, a collaboration between technology experts and dermatology and cosmetics specialists, of which the previous president of Thierry Mugler, Véra Strubi, presently a member of the board of directors.Today, Karam is Chairman and CEO of both MEMSCAP and INTUISKIN/IOMA.
Additionally, Karam is a business angel investing in technology start-ups, and works as a consultant for technology companies and investors. He also continues to be involved in innovation and research – he currently owns more than 50 patents – as well as contributing to numerous scientific and economic publications.
MEMSCAP
MEMSCAP is a supplier of products based on Micro Electro Mechanical Systems (MEMS). A large portion of MEMSCAP sales are from the export market.
To date, MEMSCAP has acquired 6 companies: one in Norway (2002), one in the United States (2002), three in France (2003, 2005 and 2007) and one in Israel (2003).
Today, MEMSCAP has transitioned from software design for producing microsystems to designing the microsystems themselves. The focus of MEMSCAP centers on three principal activities:
Aeronautics : more than 80% of airplanes are equipped with its pressure sensors.
Optical communications : sale of fiber optics devices, such as variable optical attenuators. The company controls 70% of the world market for variable optical attenuators.
Medical and biomedical: its blood pressure sensors equip intensive care and surgery rooms as well as the artificial heart made by the French company CARMAT. The MEMSCAP devices are integrated in a pill containing mini-cameras for colonoscopies, enabling the detection of colon cancer without a surgical procedure.
INTUISKIN
INTUISKIN is a manufacturer of skincare technologies. Created in 2002 by Karam, INTUISKIN performs applied research in technology, science, dermatology and skincare.
IOMA
Although research associated to IOMA started in 2002, the commercial launch of IOMA brand occurred in 2010. The brand is a collaboration between experts in technology, led by Karam, and specialists in dermatology and skincare.
Today, IOMA is distributed in more than 500 points of sale in France, including the Marionnaud and Beauty Success retail networks. In the USA, IOMA is distributed at Saks Fifth Avenue and in the United Kingdom at Harrods. The brand is also present in Spain, Austria and Ukraine.
IOMA applies imaging and probe-based techniques, powered by MEMS (Micro Electro Mechanical Systems) technology, combined with targeted and customized skincare regimens, for a customizable treatment program.
The MEMS-based technology analyzes skin below the surface, and prescribes a customized skincare regimen. The devices will also be able to track and measure results over time.
Awards
Karam and his company have won over 10 international awards including :
U.S. Commercial Service (USCS) of the U.S. Department of Commerce – Award of Excellence for international commercial development (2012)
SEMICON MicroNanoSystems Innovation Award (2009)
European Semiconductor/Wacker Siltronics Award for best European start-up company (2001)
Deloitte &Touche Technology "Fast 50" First Prize for Rhone-Alps region, France (2001 and 2002)
Euronext Special Prize for "First listed company in Rhone-Alpes Region" (2002)
AGEFI Grand Prize of Venture Capitalist (2002)
The French Stock-IT Award for the company with the highest growth (2001 and 2002)
Association LEYLA
In 2007 in Bernin, France, Karam founded the LEYLA Charity, named for his mother who died in 1995, at age 48, from amylose, a rare and orphan disease. The purpose of this foundation is to fight against rare or neglected diseases and, according to its founder, "spare other families this same kind of suffering".
Their areas of interventions include scientific education and training, and research. His scientific committee is responsible for awarding grants for the theses and doctorates dedicated to studying these types of diseases, and following the progress of these grantees.
The scientific and ethical committees include professionals such as Prof. Christian Massot, chief of internal medicine at the teaching hospital in Grenoble and Marcel Foulon, former President of the Court of Appeal of Paris.
References
Jean Michel Karam Wikipedia
(Text) CC BY-SA