Covid-19
Jean Calvet







Jean Marc Calvet (born March 23, 1965) is a French artist living in Granada, Nicaragua. Calvet was one of six winners of the VII Biennale of Nicaraguan Arts in 2009 selected to represent Nicaragua at the Biennale of Central America in Panama in 2010.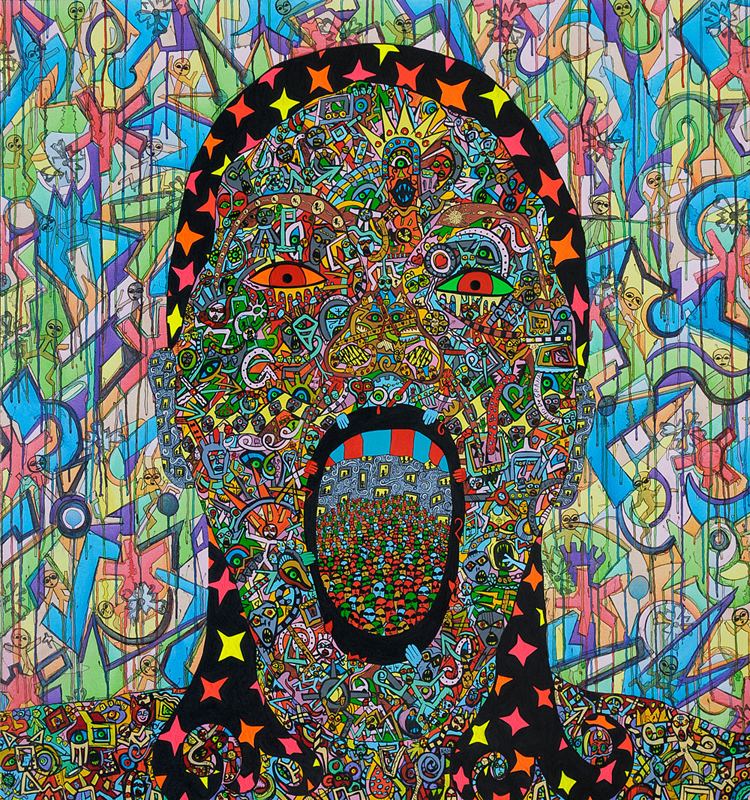 Calvet was born in Nice, France. With no prior art experience, Calvet said he began painting at the age of 38 following a drug-induced rage while living in Costa Rica.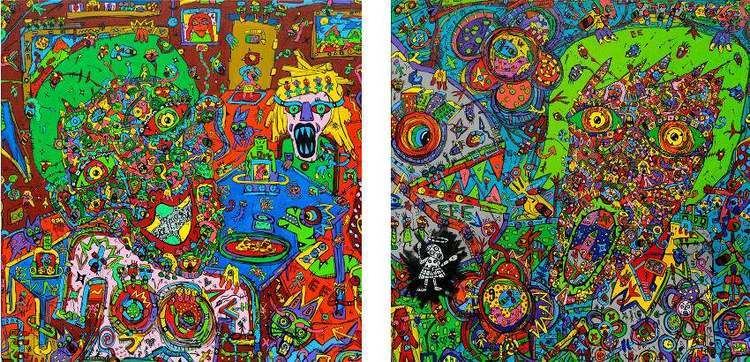 Calvet is the subject of a 2010 documentary by British filmmaker Dominic Allan.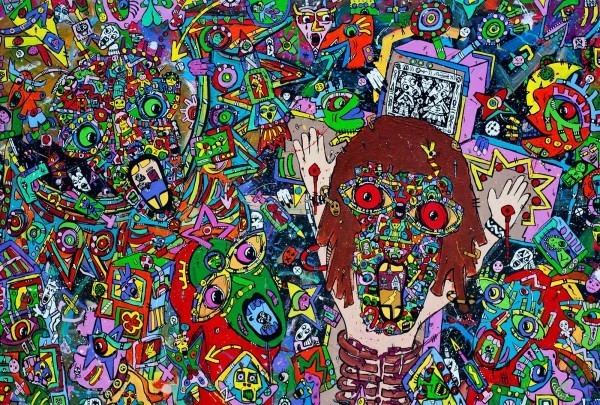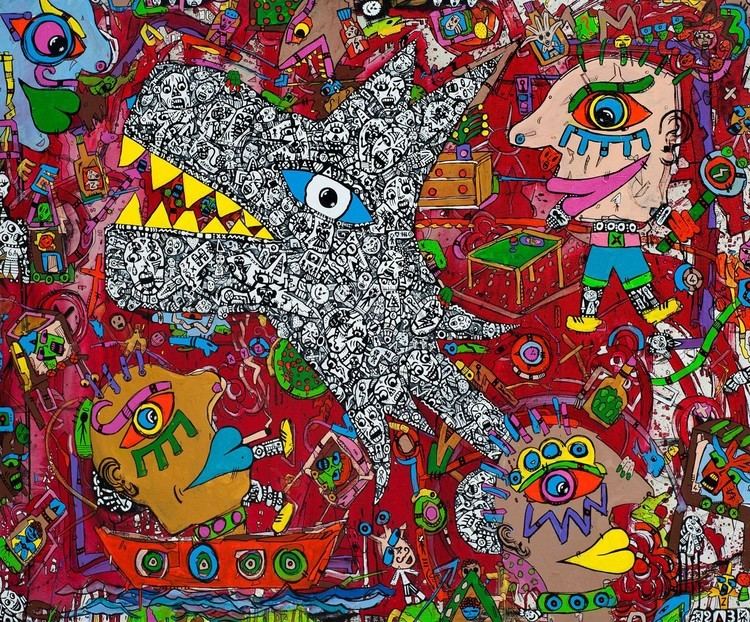 Jury Prize, VII Biennale of Nicaraguan Arts (Bienal de Artes Visuales Nicaragüense), Managua, Nicaragua
Jury Prize (Prix du Jury), Exposition Internationale d'Arts Plastiques, Paris

2015 "Between You and Me" – MZ Urban Art, New York, NY
2015 Galerie Pléyades Granada, Nicaragua
2014 Galerie Jane Griffiths, Val d'Isère – France
2013 Galerie Pléyades, Granada – Nicaragua
2013 Galerie MZ Urban Art, New York, Usa
2013 Galerie Mark Hachem, Paris – France
2012 "Invasion invasion l'invasion" MDC's historic Freedom Tower, Miami- Usa
2011 "INVASION" Monkdogz Gallery, New York, Usa
2011 "Jean Marc Calvet" Gallery Ruine Geneve Suisse
2011 THE AMERICAS COLLECTION, Miami- Usa
2010 "No Return" – Area 23 Art Gallery, Miami, Florida
2009 "Jean-Marc Calvet" – Galería Codice, Managua, Nicaragua
2008 "Redemption" – Monkdogz Gallery, Chelsea, New York
2008 "The Darker Side of Midnight" – Monkdogz Gallery, Chelsea, New York
2005 "7 Nights in a Week" – 43 8th Avenue Gallery, New York
2004 "Los Locos Tambien Van Al Cielo" – Galería Paseo de Arte, Granada, Nicaragua
2003 "Fusion" – Galería de Casa Cultural, Guatemala
2003 "Evolution" – Galería Añil, Managua, Nicaragua
2002 "Tornado" – Casa Instalación, San José, Costa Rica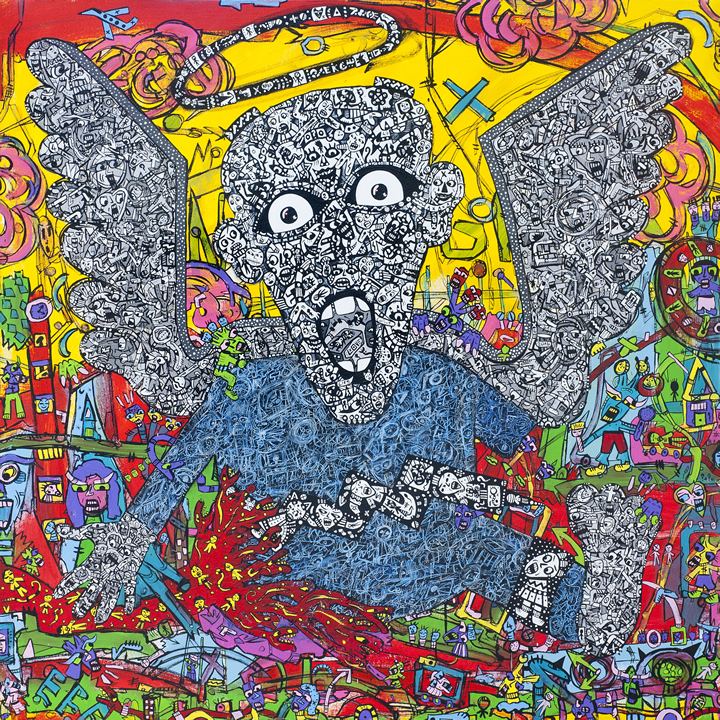 2016 Art Southampton, USA Artemisia Gallery, New York
2016 Galerie Frederick Holmes & Cie, Seattle, Usa
2016 Galerie Jane Griffiths, Val d'Isere, France
2015 Galerie Frederick Holmes & Cie, Seattle, Usa
2015 Galerie French Art Studio, London-UK
2015 Galerie Loic Vallée, Art3F Artfair Paris/Bordeaux, France
2015 Galerie MZ Urban Art, New York-Usa
2015 Galerie Jane Griffiths, Val d'Isere-France
2014 Galerie Jane Griffiths-Val d'Isere-France
2014 Galerie MZ Urban Art, New York, Usa
2014 Galerie Marie RICCO, Calvi Corse-France
2014 Galerie 112, Aix-en-Provence- France
2013 Galerie 112, Aix-en-Provence-France
2013 Galerie Marie RICCO, Calvi Corse-France
2013 Galerie Hierro, Nice – France
2011 » Seize » Monkdogz Urban Art galerie, New York, Usa
2011 Gallery »THE AMERICAS COLLECTION « Miami, Usa
2011 Gallery « Area 23 », Miami-Usa
2009 Biennial of Nicaraguan Visual Arts (Bienal de Artes Visuales Nicaragüense), Managua, Nicaragua
2007 VI Bienal de Artes Visuales Nicaragüense, Managua, Nicaragua
2006 Exposition Internationale d'Arts Plastiques, Paris, France
2005 2nd International Festival of Fusion Art, Granada, Nicaragua
2005 1st International Festival of Poetry (Festival International de la Poesia), Visual Arts Section, Granada, Nicaragua
2004 1st International Festival of Fusion Art, Granada Nicaragua
2004 Julio Cortazar Museum of Contemporary Art (Museum d'Arte Contemporaneo Julio Cortazar), Managua, Nicaragua
Jean Marc Calvet Wikipedia