Birth name

Jason Andrew Molina




Website

songsohia.com




Origin

United States




Name

Jason Molina




Years active

1995–2009




Role

Musician




Labels

Secretly Canadian







Born

December 30, 1973 Lorain, Ohio (

1973-12-30

)


Genres

Indie rock, alternative country, lo-fi




Died

March 16, 2013, Indianapolis, Indiana, United States




Music group

Magnolia Electric Co. (2003 – 2013)




Albums

The Magnolia Electric Co, Songs: Ohia, The Lioness, Ghost Tropic, Molina and Johnson
Jason molina live saint ouen france 2007 soundboard
Jason Andrew Molina (December 30, 1973 – March 16, 2013) was an American musician and singer-songwriter, originally from Lorain, Ohio. He came to prominence performing and recording as Songs: Ohia, both in solo projects and with a rotating cast of musicians. After 2003, he recorded either under his own name or with a stable lineup of band members as the Magnolia Electric Co.
Contents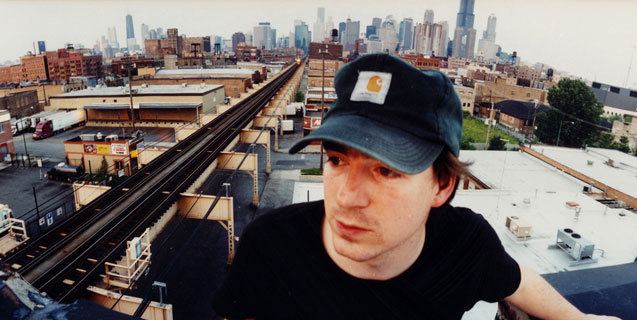 Jason molina jennie blackbird s blues
Biography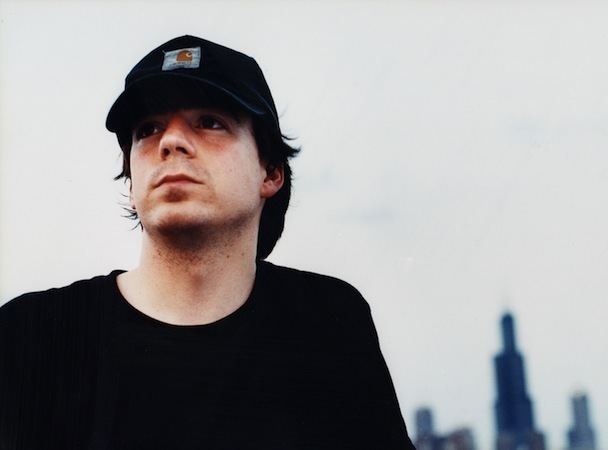 Molina was born in Lorain, Ohio and attended Oberlin College. After playing bass guitar in various heavy metal bands in and around Cleveland, Molina made the decision to become a solo artist under an assumed band name, recruiting other musicians for each individual project as needed. He made several home recordings under various names, including Songs: Albian, Songs: Radix, and Songs: Unitas, which he distributed himself at live performances.
Songs: Ohia: 1996–2003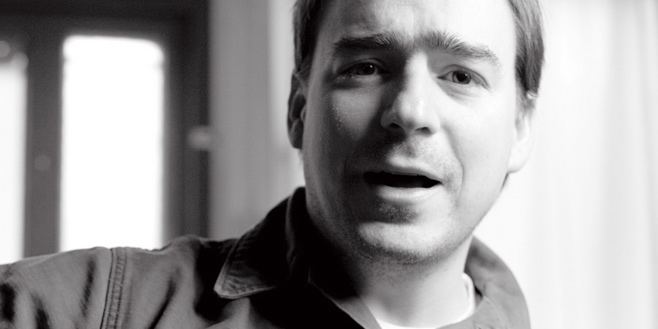 Songs: Ohia was largely a project of revolving musicians with singer-songwriter Jason Molina as its center and sole stable member. Critics and fans alike have found considerable difficulty in trying to define the band's changing sound, usually settling on more general labels such as indie rock, lo-fi, folk or alt-country. The second part of the name is an allusion to both the Hawaiian tree 'Ōhi'a lehua and Molina's home state of Ohio.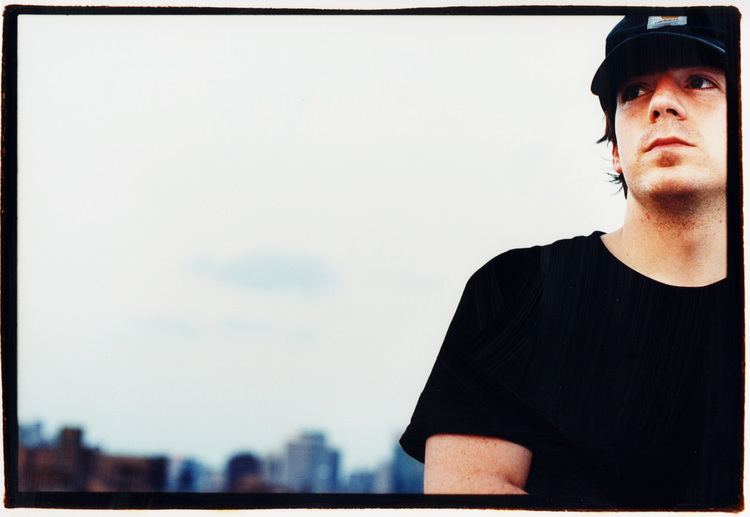 Molina's first release under the Songs: Ohia moniker came in 1996 as a single on Palace Records, Nor Cease Thou Never Now. This was followed by the 1997 full-length album, Songs: Ohia (known among fans as the Black Album), released on the Bloomington, Indiana-based label Secretly Canadian.
In 2000 Molina released three albums: The Lioness which was recorded in Glasgow by producer Andy Miller with help from Alasdair Roberts and members of Arab Strap, Ghost Tropic, recorded by Mike Mogis, and Protection Spells, a solo album which was sold at live shows and is now out of print. By 2000, Molina had given his tenor guitar a rest in favor of a regular six-string electric guitar and put together a full band to back him, including brothers Rob and Dan Sullivan on bass and guitar, Jeff Panall on drums, and Jim Grabowski on organ. In the same year the touring band also recorded a live album near Modena, Italy, which was released locally in 2001 as Mi Sei Apparso Come Un Fantasma.
In 2002 Molina recorded Didn't It Rain in Philadelphia with members of bluegrass band Jim & Jennie & the Pinetops. On the album, named after a Mahalia Jackson song, the band achieved an almost gospel sound that was a vast departure from the dense feel of Ghost Tropic. Constantly recording and writing new songs, Songs: Ohia released a handful of singles and EPs in 2002, including a split EP with My Morning Jacket and a collaborative EP (under the name Amalgamated Sons of Rest) with Will Oldham and Alasdair Roberts.
The release of Magnolia Electric Co. in 2003 marked a shift in direction for Songs: Ohia. Several major differences set this album apart from previous Songs: Ohia releases. First, the album, recorded with renowned engineer Steve Albini, is the most driving and straightforward rock album in the Songs: Ohia catalog. Every song was recorded live in the studio with a full touring band plus musicians from Didn't it Rain.
The album's sound draws heavily from the heartland rock and folk-rock of the 1960s/70s, as well as, to some degree, Molina's heavy metal roots (British metal pioneers Black Sabbath are often cited as one of Molina's influences). Magnolia Electric Co. saw Molina relinquishing vocal duties on two of the eight tracks: local country singer Lawrence Peters lends his voice to "The Old Black Hen", while fellow Secretly Canadian artist Scout Niblett takes over on "Peoria Lunch Box Blues" (both songs were written by Molina).
Magnolia Electric Co.: 2003–2009
In March 2003, while on tour, Molina announced that he would rename the band Magnolia Electric Co., retaining the stylistic direction of the album of the same name. Molina would also continue to release solo work, but this time under his own name. The first such release came in January 2004, as the full-length vinyl release Pyramid Electric Co..
Though Magnolia Electric Co. and Pyramid Electric Co. were originally intended as a double album, the latter seems to be the stylistic polar opposite of the former.
Engineered by Mike Mogis, who also engineered Ghost Tropic, Pyramid found Molina alone at the microphone with only his voice, a piano or a guitar. Magnolia Electric Co.'s first official release was a live album called Trials and Errors, followed by a studio album titled What Comes After The Blues and an EP, Hard To Love a Man, all three released in 2005. In 2006, Molina released two more records: the sparse solo Let Me Go, Let Me Go, Let Me Go and the more conventional Fading Trails, with Magnolia Electric Co., the latter culled from three separate sessions over the past year.
It is not entirely clear when Songs: Ohia became Magnolia Electric Co. In interviews, Jason Molina claimed that he considered the tenure of Songs: Ohia over after Didn't It Rain, which would make Magnolia Electric Co. the eponymous debut album under the new name. The name "Songs: Ohia" appears nowhere on the artwork of the album and only a promotional sticker on the cellophane wrapping connects it with the prior name. Nevertheless, Secretly Canadian still promotes the album under the Songs: Ohia moniker. On the other hand, the Magnolia Electric Co. live album Trials and Errors was recorded on April 16, 2003 at the Ancienne Belgique club in Brussels, at a time when the band was still touring under the Songs: Ohia name. Pitchfork Media later reported that name change would be made official after the Spanish tour in October 2003.
Later years and illness: 2009–2013
According to Magnolia Electric Co. bandmate Jason Groth, Jason Molina "and the bottle had a complicated relationship" dating back as far as 2003. The full extent of his alcoholism was not revealed to many of his close friends until after 2009.
A European tour for Molina & Johnson in support of their self titled album was scheduled for November and December 2009; the tour was cancelled on November 23, 2009, three days before the concerts were to begin. A brief note on that band's official website blamed "health problems" (without elaborating further) for the cancellations, and noted that "Jason Molina is extremely disappointed but there is no way he can be on the road at the present time." A U.S. leg of the Molina & Johnson tour was scheduled for January and February 2010, but was cancelled in early December, with another brief note on the band's official website due to Molina's "present health issues". Following this announcement, Molina effectively withdrew from public life.
On September 19, 2011, a message from the musician's family was posted on the Secretly Canadian Records website, titled "Where Is Jason Molina?", which said that over the past two years, Molina had visited rehab facilities and hospitals in England, Chicago, Indianapolis, and New Orleans for an unnamed condition. His family wrote that at the time, he was "currently working on a farm in West Virginia raising goats and chickens for the next year or so, and is looking forward to making great music again." The note also stated that the last several years had been "a very trying time for Jason, his friends, and his family. Although no one can be sure what the future holds, we feel very encouraged by the recent steps Jason has taken on the road towards becoming healthy and productive once again." The post ended by asking fans to donate to a PayPal account that would fund Molina's recuperation.
On May 5, 2012, a post titled "a note from jason" was posted on the Magnolia Electric Co. website, explaining certain aspects of his situation for the first time. Saying that it had been "a long hospital year", Molina expressed gratitude and appreciation for the monetary and emotional support he had received from fans and friends. He gave a brief update on his condition, saying, "Treatment is good, getting to deal with a lot of things that even the music didn't want to. I have not given up because you, my friends have not given up on me." The note concludes on an optimistic tone, saying that there were a few music projects on the "distant radar screen."
Death
Molina died on March 16, 2013, in Indianapolis as a result of alcohol abuse-related organ failure. He was 39. Henry Owings, a friend of the musician, published an article on his online music magazine Chunklet that said Molina had struggled with alcoholism for most of the decade leading up to his death. Owings also wrote that Molina had "cashed out on Saturday night in Indianapolis with nothing but a cell phone in his pocket". An authorized biography of Molina's life, titled Jason Molina: Riding with the Ghost, was released on May 15, 2017.
Personal life
Molina was married to Darcie Schoenman Molina. They were estranged at the time of his death, and the couple had no children.
Discography
All releases on the Secretly Canadian label, unless otherwise specified.
Songs: Ohia
Studio Albums
1997 Songs: Ohia (also known as The Black Album)
1998 Impala (originally released on Happy Go Lucky)
1999
Axxess & Ace
2000
The Lioness
2000
Ghost Tropic
2002
Didn't It Rain
2003
Magnolia Electric Co.
Live Albums
2001 Mi Sei Apparso Come Un Fantasma (live album, Paper Cut Records)
Tour-Only Releases
1999 The Ghost (tour-only release)
2000 Protection Spells (tour-only release)
EPs
1997
Hecla & Griper
1998 Our Golden Ratio (Acuarela)
2001 Howler (Absalom)
2001 Travels in Constants (Temporary Residence)
Singles
1996 "Nor Cease Thou Never Now" (Palace Records)
1996 "One Pronunciation of Glory"
1999 "Untitled" (Western Vinyl)
2002 "The Gray Tower"/"Black Link to Fire Link"
2002 "Keep It Steady"/"United or Lost Alone"
2004 "No Moon on the Water"/"In the Human World" (Chunklet)
Jason Molina
Albums
2004
Pyramid Electric Co.
2006
Let Me Go, Let Me Go, Let Me Go
2012 Autumn Bird Songs (Graveface)
Magnolia Electric Co.
Albums
2005 Trials & Errors (live album)
2005
What Comes After the Blues
2006
Fading Trails
2007 Sojourner (boxset)
2009
Josephine
EPs
2005
Hard to Love a Man
2009
It's Made Me Cry
Singles
2009
Rider.Shadow.Wolf
Collaborations
Albums
2009
Molina & Johnson
EPs
2002 "Translation" on Split: My Morning Jacket / Songs: Ohia (Jade Tree)
2002 Amalgamated Sons of Rest with Will Oldham and Alasdair Roberts (Galaxia)
Singles
1998 "Nay, 'Tis Not Death" (Alternate) on split 7" with Appendix Out (Liquefaction Empire)
1999 "Journey On" on split 7" with Oneida (Jagjaguwar)
1999 "How to Be Perfect Men" on split 7" with Rex (Temporary Residence)
2000 7" single with Alasdair Roberts
2000 "Fade St." on split 7" with Glen Hansard (Road Relish)
2001 "Lioness" (Version) on split 7" with Scout Niblett
References
Jason Molina Wikipedia
(Text) CC BY-SA