Occupation

CEO, Lava Records


Name

Jason Flom





Role

Music executive




Parents

Joseph H. Flom







Similar People

Joseph H Flom, Ross the Boss, Joey DeMaio, Eric Adams, Scott Columbus
Jason flom a r exec label president renman live 117
Jason Flom (born February 17, 1961) is an American music industry executive and current Chief Executive Officer of Lava Records. He has served, at times, as the Chairman and CEO of Atlantic Records, Virgin Records, and the Capitol Music Group. In 1995, he founded Lava Records. He is also a philanthropist who has supported and championed various political and social causes. He is the host of the podcast Wrongful Conviction with Jason Flom.
Contents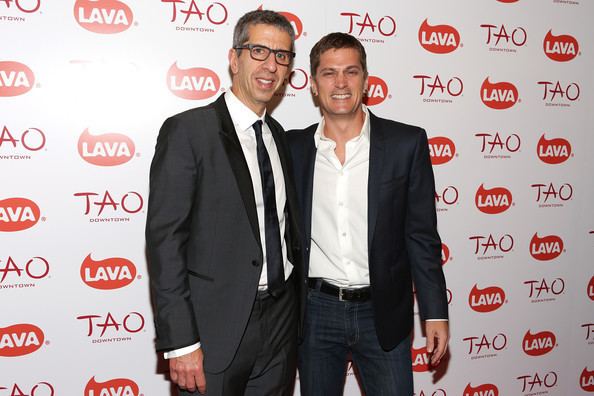 A feature in The New Yorker called Flom "one of the most successful record men of the past 20 years," known for his "specialty [in] delivering 'monsters'."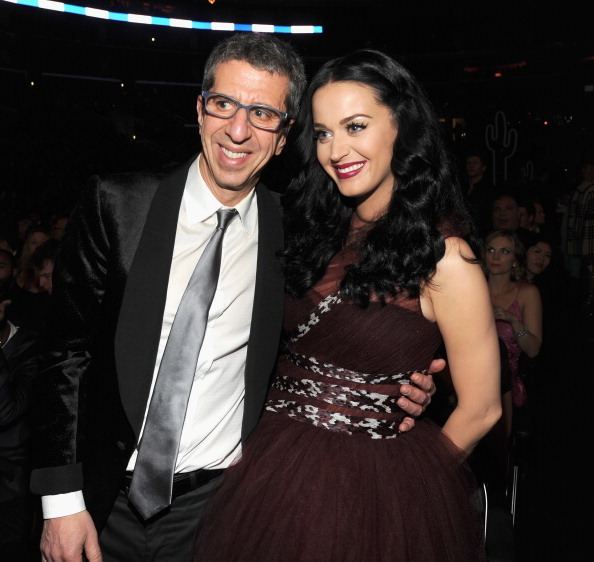 Flom is the son of corporate attorney Joseph Flom.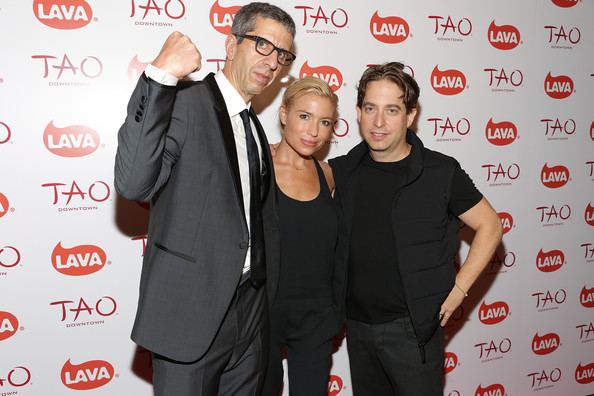 As a teenager, Flom played guitar in rock bands in New York. He began his career at Atlantic Records as a field merchandiser, and moved into the A&R department under Atlantic founder Ahmet Ertegun. After signing rock artists including Twisted Sister, Saigon Kick, Skid Row, White Lion, Stone Temple Pilots and Tori Amos, Flom soon became Atlantic's head of A&R, where he was mentored by Doug Morris.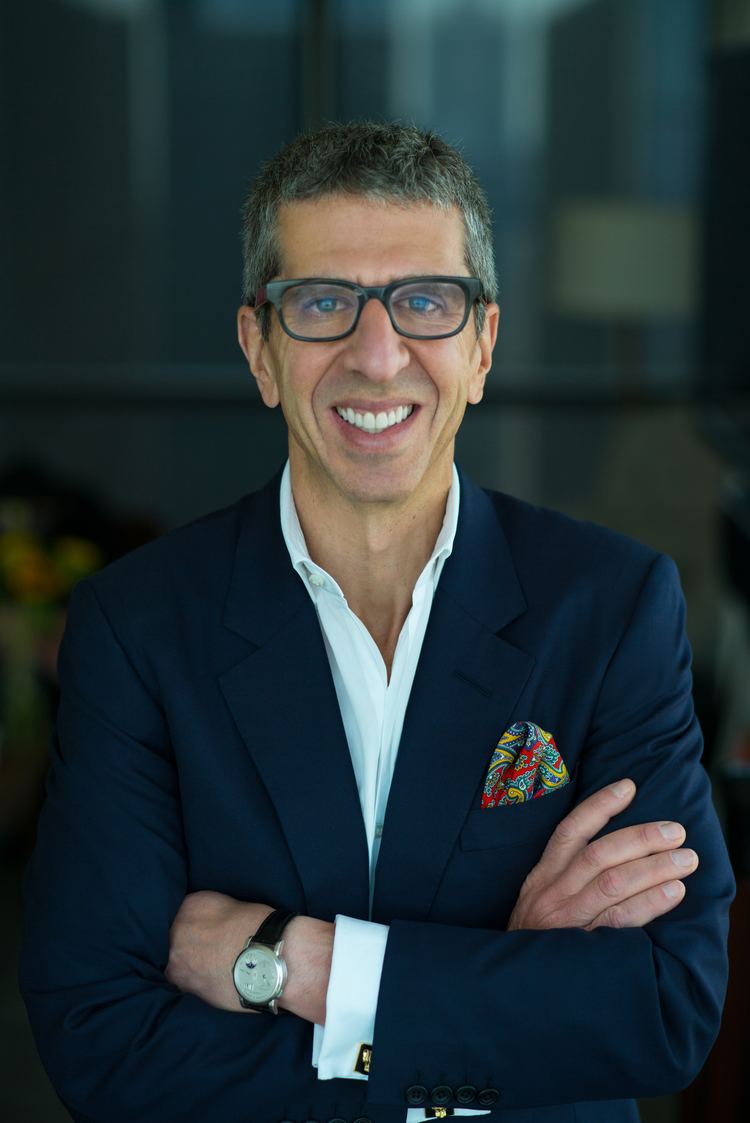 Flom's leadership in A&R included breaking new artists such as Jewel, Hootie & the Blowfish and Collective Soul. In 1995 he founded his own label, Lava Records, in partnership with Atlantic Records.
At Lava, Flom discovered and championed artists who went on to sell in excess of 100 million records around the world in the label's first nine years of existence. Lava artists have included Matchbox 20, Kid Rock, The Corrs, Uncle Kracker, Simple Plan, Vanessa L. Williams, The Blue Man Group, Edwin McCain, Sugar Ray and Trans-Siberian Orchestra.
In 2003 Flom signed the then 14-year-old Hayley Williams and her hugely successful pop-rock band Paramore to Atlantic Records.
In 2005 Flom sold Lava Records to Atlantic, and was appointed Chairman and CEO of the Atlantic Records Group.
Why I Care About Criminal Injustice | Jason Flom | TEDxLuziraPrison
Virgin Records & Capitol Music Group
Flom left Atlantic in 2005 after the Warner Music Group became a publicly traded company with newly installed management. Thereafter, Flom became Chairman and CEO of Virgin Records in 2005. Following the merger of Virgin Records and its sister label, Capitol Records in 2007, Flom was appointed as the Chairman and CEO at the top of the newly formed Capitol Music Group.
While leading the Capitol Music Group, Flom worked with artists including Lenny Kravitz, Coldplay and the Rolling Stones. He also personally signed international pop star Katy Perry, and oversaw the recording of her debut album One of the Boys which sold more than 5 million albums and singles worldwide.
During Flom's 2-1/2 year tenure, the company broke 11 artists to gold, platinum and multi-platinum status, including the aforementioned Katy Perry, Lily Allen, Thirty Seconds to Mars, Corrine Bailey Rae, Saving Abel, Dem Franchize Boyz, KT Tunstall, Red Jumpsuit Apparatus, A Fine Frenzy, J Holiday, and Bubba Sparxxx.
Lava Records, 2009 - present
In early 2009, Flom reclaimed the Lava Records imprint, forming a partnership with Universal Republic for promotion, marketing, sales and distribution services. Flom has since signed artists including Lorde, Jessie J, Black Veil Brides, and Maty Noyes.
In early 2013 Flom signed Lorde to Lava Records. Her debut single "Royals" held number 1 the Billboard Hot 100 for 8 weeks, is the biggest alternative radio hit in history by a female artist, and won 2 Grammy awards including Song of the Year at the 56th Annual Grammy Awards.
Jessie J, signed in 2011, has become an international superstar. Her debut singles "Do It Like a Dude" and "Price Tag" featuring B.o.B have both become international smash hits, "Price Tag" reaching number one in the UK and 17 other countries. Her debut album Who You Are has sold over three million copies worldwide and received Platinum certification in multiple countries. In July 2014 LAVA released "Bang Bang" featuring Ariana Grande and Nicki Minaj as the lead single on Jessie J's third album Sweet Talker. "Bang Bang" was certified quintuple platinum by the RIAA.
Black Veil Brides' first major label release (through Lava in 2011) Set the World on Fire debuted on the Billboard Top 20 and sold over 300,000 copies. Since its debut, the band has graced numerous magazine covers, completed several sold out tours, and become one of the biggest selling rock bands in terms of merchandise.
Trans-Siberian Orchestra also rejoined Lava Records in 2012 after 9 million in album sales and 10 million in ticket sales.
In 2015, Flom created Lava Music Publishing and formed a deal with Kobalt Music Publishing to provide worldwide publishing services.
Flom is the host of the podcast Wrongful Conviction, a 10-episode true crime podcast released in collaboration with production company reVolver Podcasts on October 4, 2016. Immediately after being released it shot to #7 on the iTunes podcast charts. Based on the files of the lawyers who freed them, Wrongful Conviction features interviews with men and women who have spent decades in prison for crimes they did not commit, some even sentenced to death. The podcast is available now on iTunes, Google Play and Spotify.
Philanthropy
Flom is a founding board member of Innocence Project and founding benefactor of The Bronx Freedom Fund, and also serves on the boards of Families Against Mandatory Minimums, The Legal Action Center, the Drug Policy Alliance, and NYU Prison Education Program. In addition, Flom has supported various medical research organizations including The T.J. Martell Foundation and City of Hope. He was honored by the UJA Federation as their first "Music Visionary of the Year" in 2000, was awarded 1999's "Torch of Liberty" by the American Civil Liberties Union and was the honoree at the 2009 Innocence Project Gala. Flom is also a supporter of Flex Your Rights, a nonprofit organization that educates the public about their constitutional rights during police encounters. Flom is of the advisory board of VetPAW, an organization dedicated to preserving African wildlife from poachers by utilizing U.S. military veterans to partner with local rangers and government agencies |
In honor of his late father, Flom inaugurated the Joseph Flom Special Counsel position in May 2011 through a $1 million donation to Innocence Project. The position will significantly increase the capacity of Innocence Project to address the causes of wrongful conviction.
References
Jason Flom Wikipedia
(Text) CC BY-SA