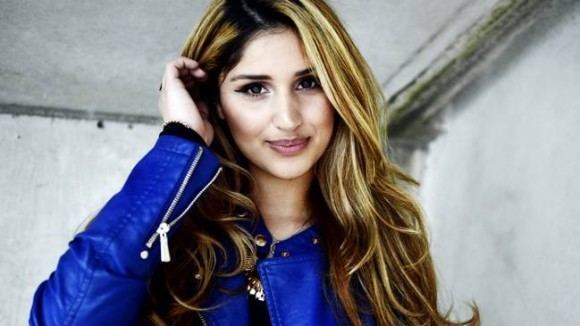 Leon was born in Gothenburg, Sweden to Iranian-born parents who immigrated to Sweden. As a child, she participated in dance classes and played the violin. At a much older age she joined a small band with friends called Walking Spanish. The band performed at various music festivals across Sweden.
Leon's professional music career began when she was 12 years old. She joined the Swedish pop group Play in late 2003. Play's lead singer Faye Hamlin left the group to finish high school in Sweden in 2003. In October 2003, Leon received a phone call from the band's manager, Laila Bagge, to whom she had sent an audition video in the past. Leon was an acquaintance of original member Anaïs Lameche prior to joining Play. On 15 December 2003, an official press release announced that Janet had officially joined the group and production on the band's third studio album had begun.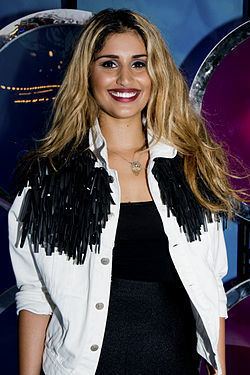 The band's third studio album, Don't Stop the Music, was released on 9 March 2004. She is not featured in the video for "It's a Hard Knock Life", though her vocals are featured in the song on the album. Originally, the group recorded the song with then member Faye Hamlin and filmed the music video before her departure. A subsequent Christmas album followed in November 2004 called Play Around the Christmas. Leon toured with the group throughout the United States for most of 2004 and part of 2005. In September 2005, the group announced their indefinite breakup. When the band reformed in late 2009, Leon did not rejoin.
In 2005, Leon began her career as a solo artist, shortly after Play disbanded. That same year, she recorded a song for the American toy store brand Build-a-Bear Workshop and another song for Kohl's clothing brand everGirl. Also, she contributed to the Bratz: Rock Angelz soundtrack. She lent her vocals in two songs "Nobody's Girl" and "Rock the World".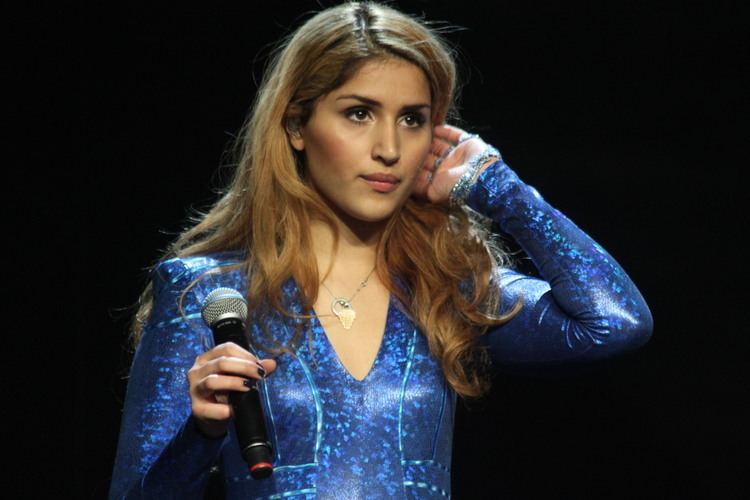 During late 2008, she was chosen as one of two participants in the Swedish television show Made in Sweden; the show reunited her with her former manager, Laila Bagge, and producers Anders Bagge and Andreas Carlsson, who worked on Play's previous albums. The show documented her progress working on her debut album, promotional work across Sweden, and in one episode a meeting with Roger Moore in London. On 30 January 2009, her debut single Let Go peaked on the charts at number 3 in Sweden. Her eponymous debut album was released in Sweden on 18 February 2009 and spent three weeks on the charts in Sweden. Later that same year, her second single, Heartache on the Dancefloor rose to number 34 in Sweden and charted for a total of 10 weeks. In 2010, she embarked on a tour in Sweden as "Marty" in the musical stage production, Grease.
In 2011, Leon recorded vocals for the song, Fire Fly for Childish Gambino's album, Camp. The album was released in the United States on 15 November 2011. In November 2012, Leon was officially confirmed as an contestant for Sweden's Melodifestivalen songwriting competition. Leon performed her original song, "Heartstrings" written by Fredrik Kempe and Anton Malmberg Hård af Segerstad, in third heat of the competition in Skellefteå on 16 February 2013. Leon placed in fifth in the semi-finals and did not qualify for the next round. Leon revealed that her second studio album would be released shortly after finishing Melodifestivalen 2013.
On 7 May 2013, Leon announced that her new single New Colours was chosen for the official song for Stockholm Pride 2013. New Colours was co-written by Leon, along with songwriters Jörgen Elofsson, Lisa Desmond and Jesper Jakobson. The single debuted at number 10 on Svensktoppen.
Leon also provided backing vocals for Agnetha Fältskog's album A.
In November 2013, Leon was announced as a contestant for Melodifestivalen 2014, the national selection to find the Swedish representative in the Eurovision Song Contest 2014 with the song "Hollow". This will be Leon's second time performing in Melodifestivalen. The song was written by Karl-Ola Kjellholm, Jimmy Jansson, and Louise Winter. She competed in the fourth semi-final, on 22 February 2014 in Örnsköldsvik where she finished in 8th and last place and was knocked out from the competition.
Inspirations
Janet cited her parents, Mariah Carey, Michael Jackson and Whitney Houston as sources of inspiration for her music.
Leon previously lived in the Årsta borough of Stockholm. In late September 2014, she moved to Los Angeles, California to further pursue her career. Janet is an only child.
As a member of Play:
2004: Don't Stop the Music
2004: Play Around the Christmas Tree