Name

Jane Mendillo




Role

Executive




Education

Yale University








Similar People

David F Swensen, James F Rothenberg, Drew Gilpin Faust
Jane mendillo president harvard management company
Jane L. Mendillo is an American investor, endowment fund manager, and philanthropist. She was the president and chief executive officer of the Harvard Management Company, charged with managing Harvard University's endowment. She led the investment team from 2008 to 2014 leaving the endowment at US$36.4 billion. Previous to her leading the company she was in charge of managing the endowment's domestic equities, venture capital, charitable trusts and gifts.
Contents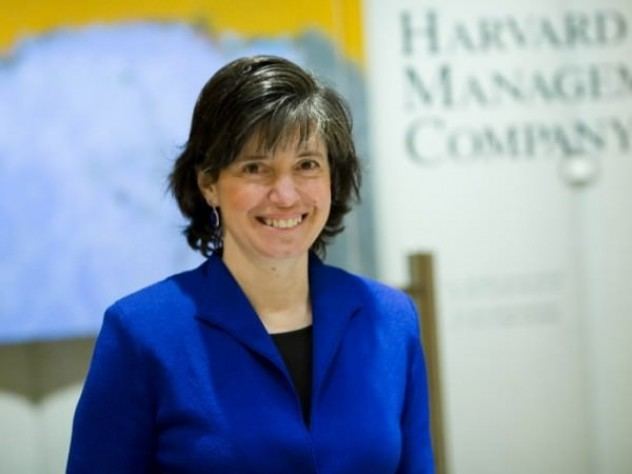 During her first couple of years at Harvard she gained the attention of the investment team at Wellesley College and was tapped to be the college's chief investment officer—a position she filled from 2002 to 2008, leaving the endowment at $1.67 billion (up from its 2002 market value of $1.03 billion). In the summer of 2008, she returned to Harvard to lead its investment committee. Her time at Harvard was marked by the financial crisis of 2007-2008, as well as under performing positions in private equity.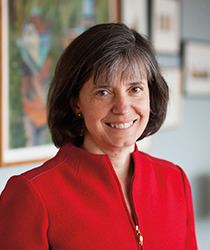 In 2009, Forbes Magazine's 100 Most Powerful Women List placed Mendillo as number 37, before Margaret Chan and after Hillary Clinton.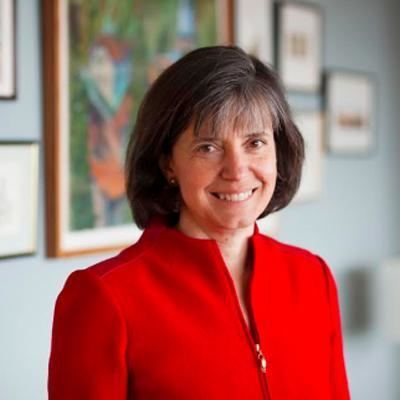 Early life and education
Jane Mendillo was born in New Britain, Connecticut. She has a BA from Yale College in 1980 with a degree in English and an MBA from the Yale School of Management in 1984.
Investment career
Previous to her graduating with a M.B.A. she worked in the office of investments at Yale University from 1980 to 1982 under David F. Swensen. She is a CFA charterholder. During 1983, she worked with Lord Abbett in New York as an equities analyst. Jane Mendollo was a management consultant with Bain & Company in Boston from 1984 to 1987.
Harvard beginnings
Jane was employed by the Harvard Management Company from 1987-2001. She occupied various roles such as vice president of external management, in which she had investment responsibility for $7 billion in Harvard assets, including $6 billion in externally managed investments for the Harvard endowment, and $1 billion in Harvard pension and related accounts. Jane's other positions at Harvard Management included domestic equities investment, venture capital investment, and the management and investment of charitable trusts and gifts.
Wellesley's endowment
After her time at Harvard she was tapped by Wellesley College to join their investment team. She was the chief investment officer at Wellesley College from 2002 to 2008 and was responsible for the investment policy and management of the College's $1.0 billion endowment and its related assets. She increased the college's endowment from $1.03 billion to $1.67 billion USD.
Return to Harvard's endowment
She returned to Harvard as its president and chief executive officer on July 1, 2008 and was responsible for directing its $36.9 billion endowment. She assumed the endowment before the 2008 financial crisis and kept the university's liquidity above standards but conceded a sharp 27.3% decrease in market value, plunging the endowment by $11 billion ($36.9 billion to $26.0 billion). During the late 2008 crisis the college had to borrow $2.5 billion to cover costs so as to not re-deploy or close positions early.
As markets recovered in 2010 and 2011, the endowment posted positive returns: +11%, and +21%, respectively. Her capital gains in fiscal year 2011 was profiled by the college's magazine, as a net gain of +$4.4 billion for the endowment raising it from $27.6 billion to $32.0 billion (leaving only $4.9 billion in total losses since her assumption of the endowment).
Her investment strategies in 2012 yielded a -.05% return, leaving it valued at $30.7 billion. She characterized the year as a period of "choppy and highly sensitive" markets. Despite the dip in market value, the endowment marked its third year of surpassing the college's Policy Portfolio benchmark. In 2013, the endowment was up +11% to $32.7 billion and exceeded portfollio bench marks by nearly 10%. At the conclusion of the 2014 fiscal year, it was accouned that the endowmented posted a gain of +15.4% rasing the value to $36.4 billion, the largest in the Ivy League. The endowment over her tenure suffered substantial losses in private equity investments but exceeded target returns on real assets and commodities. Overall, the Harvard endowment fell below that of its peers (in terms of capital gains). Harvard Magazine reported in 2014 that Mendillo was compensated $9.6 million in the 2013 fiscal year. According to a 2016 article by Bloomberg Markets, her compensation from 2008 to 2014 rose significantly starting at approximately $2.5 million, eventually leading to a compensation package of $13.8 million in 2014.
She stepped down from managing Harvard's endowment in 2014, stating "I feel like I've accomplished a lot of what I set out to accomplish," later commenting that the "organization and portfolio are doing well... the trajectory is positive." Mendillo led the endowment through the 2008 financial crisis and 2012 choppy aftermath mitigating total losses to a net value of $500 million.
Personal life
Jane lives in Concord, Massachusetts with her husband, Ralph Earle III, and their two children, Elizabeth and Thomas. Mendillo is a member of the Boston Security Analysts Society. She is a member of the Yale University Investment Committee, a member of the board of the Investment Fund for Foundations, and a corporator of Emerson Hospital.
Forbes Magazine included Mendillo in the 100 Most Powerful Women list of 2009.
References
Jane Mendillo Wikipedia
(Text) CC BY-SA