Jane alexander at jack shainman gallery
Jane Alexander (born 1959) is a South African artist and sculptor best known for her sculpture, Butcher Boys, which can be considered her response to the state of emergency in South Africa in the late 1980s. She creates sculptures, installations, and photomontages which are based on her own perceptions of actual events, people, or issues that occur in the world around her. Most of her pieces are based and influenced on the political and social overview of South Africa.
Contents
Biography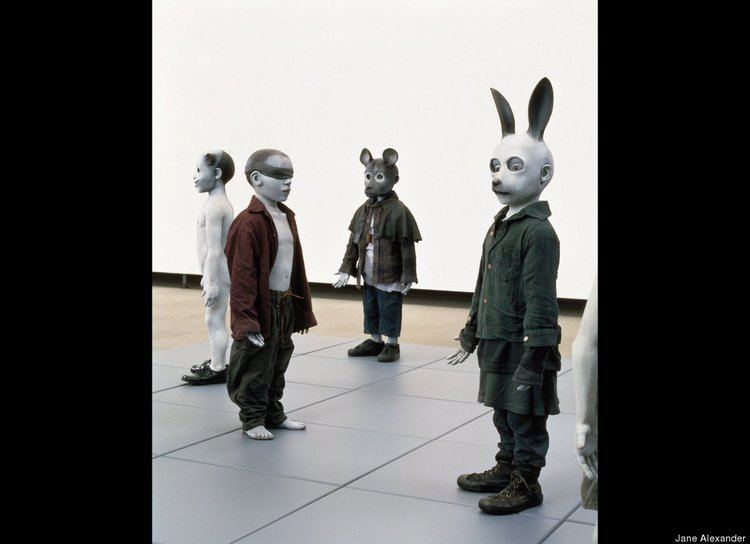 Alexander was born in Johannesburg, South Africa, in 1959. Growing up, she was not too aware of all the political issues that surrounded her, but upon the time she entered university and moved to Braamfontein she became more aware of the social and political issues that were present in South Africa. Her interest in these issues influenced her future art pieces.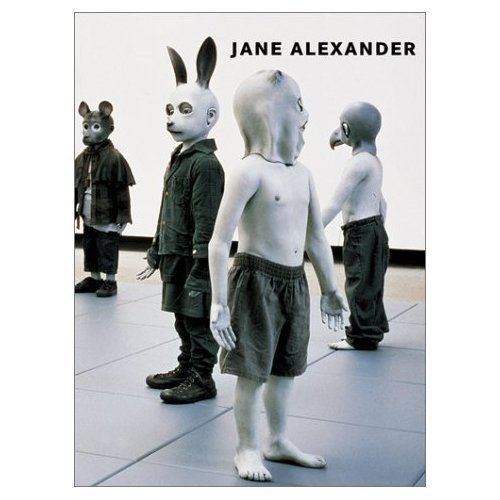 Alexander attended the University of the Witwatersrand where she obtained a bachelor's degree and a Master of Arts in Fine Arts in 1982 and 1988. During the course of her Masters, Alexander produced one of her most recognisable pieces of art; The Butcher Boys. The Butcher Boys is a sculpture of three men sitting on a bench that have peculiar appearances made out of plaster. The piece represents the bestiality in human disturbance and violence. In an article in the New York Times, Holland Cotter describes that "their bodies, white-skinned and muscular, are superb, but with suture lines running from navel to throat, also disturbing". Alexander currently lectures on sculpture, photography and drawing at the Michaelis school of fine art in Cape Town. The piece has one of the most widespread recognition in the South African National Gallery.
Public exhibitions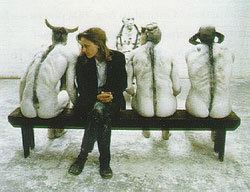 Alexander's works have been exhibited in solo and group exhibitions in both South Africa and abroad. Overseas galleries which have exhibited her work include the Gasworks Gallery in London, Museum für Moderne Kunst (MMK) in Frankfurt/Main, La Maison Rouge in Paris, the International Center of Photography in New York City and Moderna Museet in Stockholm.
Awards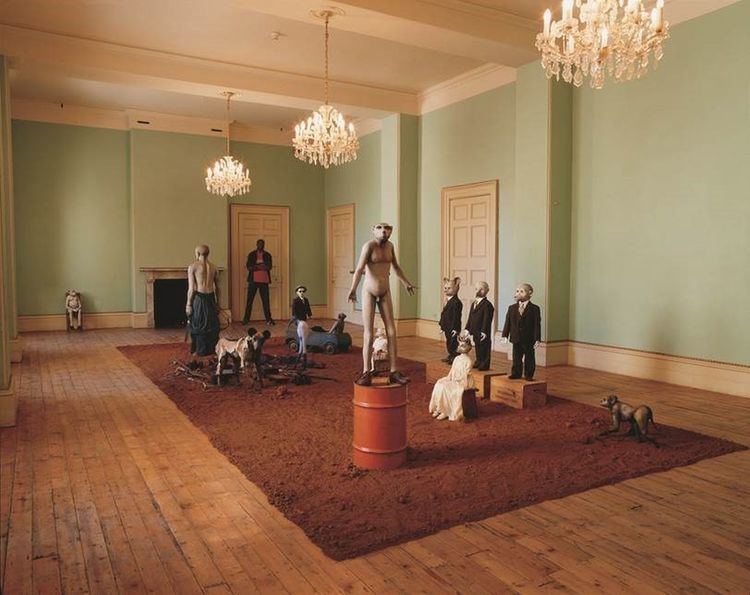 Jane Alexander has won several awards during her career as a solo and group artist. Alexander has work displayed in several public collections, including the South African National Gallery, Tatham Art Gallery, Johannesburg Art Gallery, and the public collection at University of Witwatersrand.
Alexander's awards include:
1982 - National Fine Arts Student Award
1982 - Martienssen Student Prize
1995 - Standard Bank Young Artist Award
1996 - Joint winner of the First National Bank Artist of the Year
1996 - The FNB Vita Art Now Award
2002 - DaimlerChrysler Award
References
Jane Alexander (artist) Wikipedia
(Text) CC BY-SA