Covid-19
1965–1971, 1974-1980s




1965






James Lee Purify Robert Lee Dickey ("Bobby Purify" I) Ben Moore ("Bobby Purify" II)




Shake a Tail Feather: The Best of James & Bobby Purify, Keep Pushin', James & Bobby Purify




Rhythm and blues, Soul music




Bell Records, Casablanca Records




Dan Penn, Spooner Oldham, Billy Stewart, James Carr, Gene Chandler
James & Bobby Purify were an R&B singing duo, whose biggest hits were "I'm Your Puppet" in 1966, which reached number six in the US Billboard Hot 100 chart and in a re-recorded version number 12 in the UK Singles Chart (in April 1976), and "Let Love Come Between Us" in 1967, which reached number 23 in the US. The original "Bobby Purify" (Robert Lee Dickey) was replaced by a second "Bobby Purify" (Ben Moore) in the 1970s.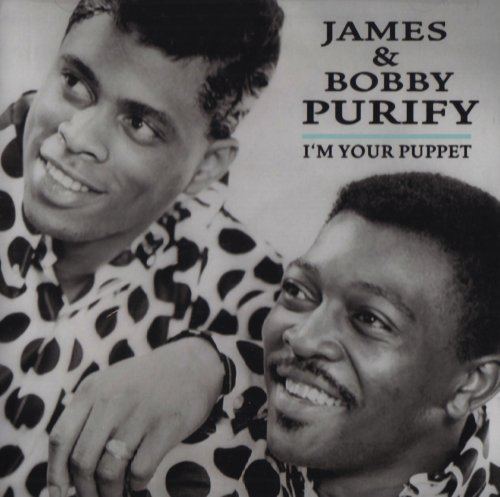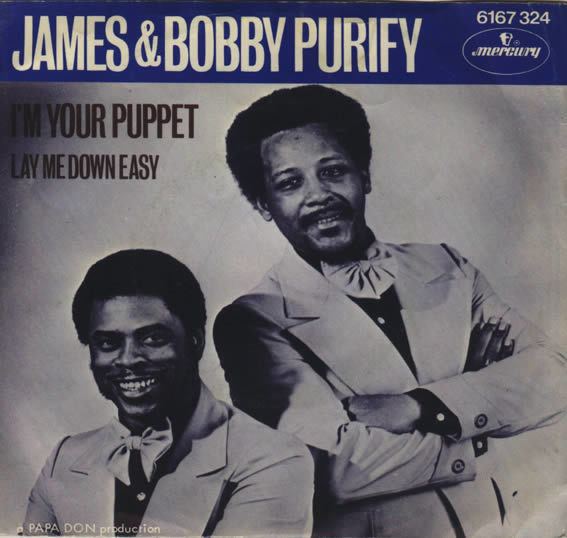 The vocal duo of James Lee Purify (born May 12, 1944, Pensacola, Florida) and his cousin Robert Lee Dickey (September 2, 1939, Tallahassee, Florida – December 29, 2011, Tallahassee) formed in 1965. Dickey had previously worked as a guitarist with the Dothan Sextet. The duo were signed by Don Schroeder to Bell Records in 1966, with Dickey taking his cousin's surname as a stage name. They had immediate success with "I'm Your Puppet", written by Spooner Oldham and Dan Penn and produced by Penn at the FAME Studios in Muscle Shoals, Alabama. The record, released in September 1966, spent 14 weeks on the US chart and sold an estimated one million copies.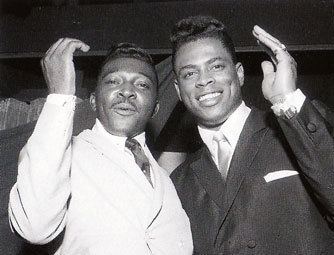 Although "I'm Your Puppet" was their biggest hit, they had several further successes on both the Billboard Hot 100 and R&B chart in the US in the late 1960s, including a revival of "Shake a Tail Feather", originally by The Five Du-Tones, and "Let Love Come Between Us". Oliver's cover of the twosome's 1968 hit "I Can Remember" reached the top 25 of the Billboard Easy Listening Chart in the mid summer of 1970. The duo continued to record and tour together until 1971, when Dickey retired from the music business for health reasons and returned to Tallahassee, where he worked as a city maintenance supervisor as well as singing and playing guitar with his church and as a member of the Bethlehem Male Singers.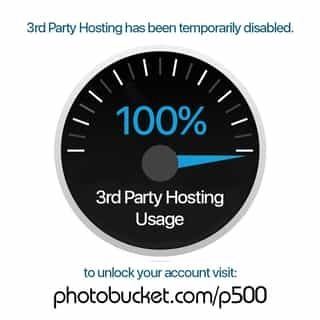 James Purify then worked as a solo singer until 1974, when Penn introduced him to Ben Moore (James B. Moore, born 1941, Atlanta, Georgia). Moore had previously worked with Otis Redding, James Brown and as a member of Jimmy Tig and the Rounders, before forming half of the duo Ben and Spence, who recorded for Atlantic Records in the 1960s. Moore adopted the stage name "Bobby Purify", and the duo toured together until the 1980s. They re-recorded "I'm Your Puppet", which became a #12 hit in the UK in 1976, and an album, Purify Bros..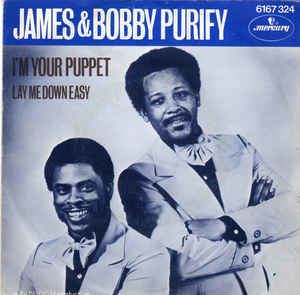 Moore began recording as a solo singer for Mercury Records in 1977 and (as Bobby Purify) released an album, Purified, in 1979. He also continued to tour as half of the duo with James Purify. He was nominated for a Grammy Award in 1983, in the category of Best Soul Gospel Performance - Traditional, for the song "He Believes in Me". In 1998, Moore went blind from severe glaucoma and dropped out of the music industry. With the encouragement of Ray Charles, however, he returned to performing and recording. Under the name Bobby Purify, he released an album, Better to Have It, produced by Dan Penn, in 2005. He later joined the gospel band Blind Boys of Alabama.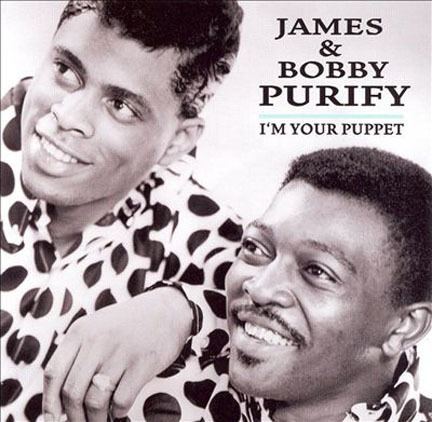 I'm Your PuppetJames & Bobby Purify · 1967
I'm Your Puppet2011
You Can't Keep a Good Man DownJames & Bobby Purify · 1967

James & Bobby Purify Wikipedia