Name

James Watkins




Role

American Politician




Party

Republican Party







James Watkins is an American Republican Party politician who unsuccessfully ran for office in Washington in 2010 and 2012.
Contents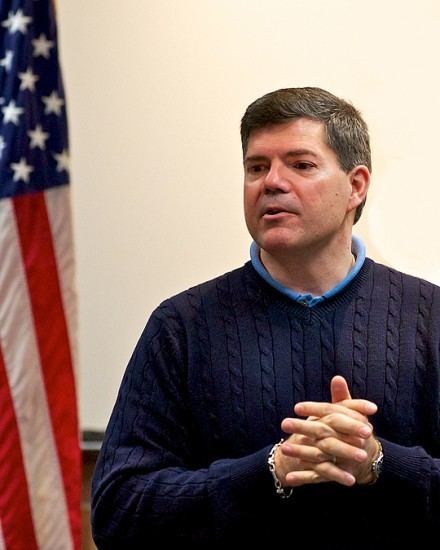 Background
Watkins has a Master of Business Administration from George Washington University and spent 15 years working for or with Microsoft.
2010 congressional campaign
Watkins announced in December 2009 that he would challenge Democratic Party incumbent Jay Inslee in Washington's 1st congressional district in 2010. The 1st district included the northern suburbs of Seattle as well as Bainbridge Island, Kirkland, Kitsap County and Redmond. Watkins described himself as knowing "what it takes to create prosperity and private sector jobs," and criticized Inslee's support for the cap and trade provision of the American Clean Energy and Security Act. In March 2010 Watkins expressed support for term limits for the United States Congress. In the August 2010 nonpartisan blanket primary, The Seattle Times endorsed both Inslee and Watkins. In the primary Inslee received 56 percent of the vote to Watkins's 27 percent; and in the November 2010 general election Inslee was re-elected with 58 percent of the vote to Watkins's 42 percent.
2012 congressional campaign
In August 2011 Watkins announced he would run again in the 1st district in 2012. In January 2012, however, Watkins ended his campaign and endorsed fellow Republican candidate John Koster. Watkins was named Koster's campaign chair for King County.
2012 auditor campaign
In March 2012, the NW Daily Marker reported that Watkins appeared to be preparing for a run for Washington State Auditor. Later that month, Watkins announced he would run, citing his experience having led performance audits as a business development consultant. In the August 2012 primary, The Seattle Times endorsed Watkins and Democratic candidate Troy Kelley. In the general election Watkins received the endorsement of the Walla Walla Union-Bulletin. In the primary Watkins received 46 percent of the vote, while the three Democratic candidates received 23, 21 and 10 percent respectively; however in the general election Kelley was elected with 53 percent of the vote to Watkins's 47 percent. Watkins conceded to Kelley on November 9, 2012.
References
James Watkins (politician) Wikipedia
(Text) CC BY-SA