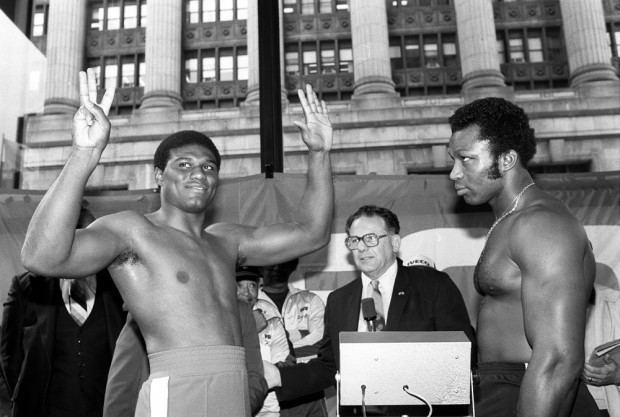 A native of Tulsa, Oklahoma, he was the firstborn son of James Tillis and wife Rose. Tillis attended Mclain High School and grew up in a very religious southern family, with an alcoholic father and a deeply religious mother. His mother would later join First Baptist Mohawk Church under the leadership of Pastor Clint Simmons. He dreamed about being a professional prize fighter and was given the nickname "Quick" by his first cousin Keith Reed. "Quick" was influenced to begin training to become a boxer after he listened to the 1964 bout between Muhammad Ali and Sonny Liston on the radio. He enlisted the help of noted trainer Ed Duncan, by becoming involved in the sport at the O'Brien Park recreation center in north Tulsa. Tillis' amateur record of 92-8 led to his being considered for the United States Olympic team. Due to an illness, he was unable to compete in the Olympic trials.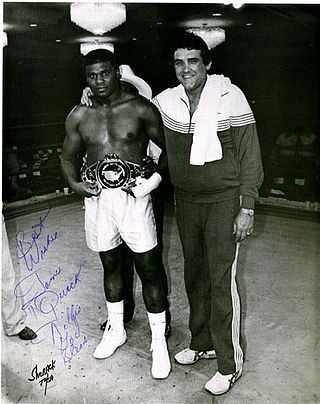 However, his impressive amateur career included three state Golden Gloves and four state AAU titles. He lost to future pro opponent Greg Page in the 1976 National Golden Gloves. He also managed to beat future pro contender Renaldo Snipes, who he later turned pro with on the same card in 1978.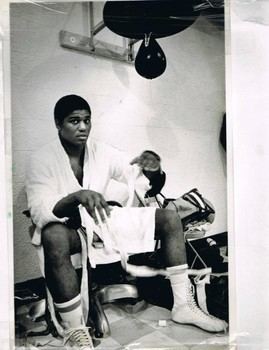 Tillis began his professional boxing career in 1978, with a first-round knockout of Ron Stephany. He won his first 20 fights with 16 knockouts. One of his most impressive early victories was a seventh-round knockout of Ron Stander in 1980. Stander had once challenged Joe Frazier for the world title and was regarded as one of boxing's most durable fighters. Other notable wins included a knockout of the South American champion Domingo D'Elia, and a points win over the sometimes dangerous fringe contender Mike Koranicki.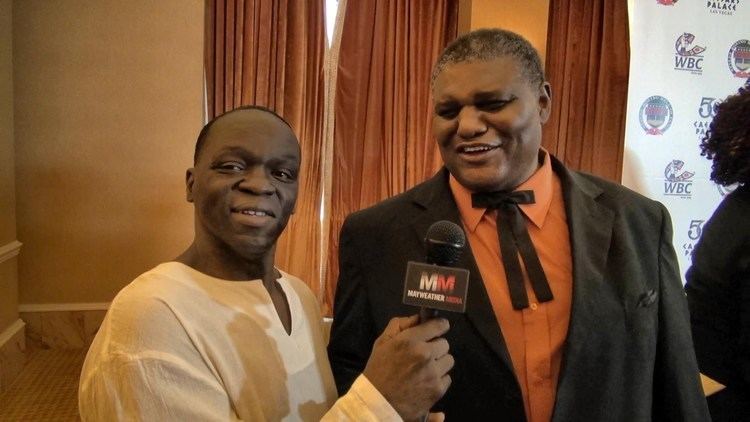 In 1981, Tillis fought "Hercules" Mike Weaver for the WBA World Heavyweight title. After a strong start, Tillis tired. The fight would become famous for trainer Angelo Dundee imploring Tillis to do something, asking the fighter, "Do you want to be a bum all your life?" Ultimately, Tillis lost a close points decision.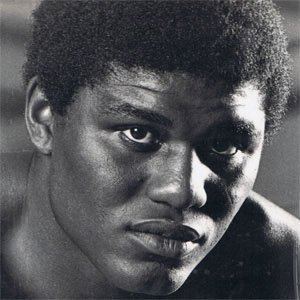 In June 1982, Tillis came off the floor to outpoint the hard-hitting legend Earnie Shavers. He blew that momentum only a few months later, being upset by late substitute (and future world champion) Pinklon Thomas. In November 1982, Tillis fought former amateur rival Greg Page for the USBA Heavyweight title. He knocked Page down, but again tired and was the victim of an eighth-round knockout loss. Page would go on to win the world title.
Having scored four wins, Tillis challenged future two-time world champion Tim Witherspoon in September 1983, for the vacant North American Boxing Federation title. Tillis was shockingly bombed out in one round, apparently slipping on a wet spot in the ring as Witherspoon hit him. After the fight, Tillis' trainer Angelo Dundee left him and advised him to retire, as he had just suffered his third defeat in thirteen months.
Tillis got a new team and put together four wins in 1984, before challenging Carl Williams in a world title eliminator. Having decked Williams twice in the opening round, Tillis tired and was outpointed. In 1985, under the guidance of trainer Drew Bundini Brown, he fought Joe Frazier's son and top contender Marvis Frazier. In a recurring theme, he had Frazier down in the second round, but again ran out of gas and was outpointed. A few months later, he traveled to South Africa to fight hard-hitting ex-champ Gerrie Coetzee. Tillis lost a unanimous decision, but sent Coetzee to hospital with stitches and missing teeth.
After extensive medical examination, Tillis' strange recurrent fatigue midway through fights was found to derive from a severe allergy to the classic fighter's diet of milk and eggs. A doctor provided Tillis with a more suitable diet, in the training for his upcoming fight with Mike Tyson, a red-hot prospect with a 19-0 (19 knockouts) record. Tillis appeared to be a new man, as he exchanged with Tyson and gave the future two-time champion a very tough fight. Although ultimately outpointed, he was the first person ever to take Iron Mike the distance.
The new Tillis was short-lived however, as he traveled to Australia and lost a decision to veteran Joe Bugner. In 1987 he was upset in eight rounds, as underdog (and regular Tyson sparring partner) Michael Williams came off the floor to stop Tillis. Later in the same year, he was stopped in five rounds on cuts by future champ Frank Bruno in London, and then knocked out in 10 rounds by hard-hitting Johnny DuPlooy in South Africa.
Having failed to secure a rematch with Tyson in 1988, this time for the undisputed heavyweight championship, he made one last attempt at the big time. Tillis was brought in to fight reigning cruiserweight world champion Evander Holyfield, who was making a high-profile move into the heavyweight ranks. Holyfield punched out Tillis in five one-sided rounds.
Tillis resurfaced in 1991. However, his days even as a journeyman appeared over, as hard-hitting (and future WBO World Champion) Tommy Morrison stopped him out in one round.
Tillis fought on and off until 2001. Although he still was able to outpoint former top-flight amateur Craig Payne, a 39-year-old Tillis was stopped in six rounds by Cliff Couser in 1996.
Tillis fought his last fight in 2001, losing to clubfighter Rob Calloway when he was 44 years old.
In retirement he wrote an autobiography, Thinkin Big: The Story of James Quick Tillis, the Fightin' Cowboy.
James Tillis received catBOX Entertainment, Inc.'s Lifetime Sports Achievement Award. Tillis, whose fighting prowess named him "quick" and "the fighting cowboy", was honored with the catBOX Entertainment, Inc.'s Lifetime Sports Achievement Award, before the main event at catBOX's professional fight card set for February 11, 2010 at Remington Park Casino in Oklahoma City, Oklahoma.
On Feb. 12, 2010, the State of Oklahoma honored one of its favorite sons, James "Quick" Tillis of Tulsa. Gov. Brad Henry signed a declaration making Feb. 12 James "Quick" Tillis Day in Oklahoma.
As of 2010 Tillis is living in Tulsa.
His daughter Iciss played basketball at Duke University as a center, and was on the United States National Team for the 2003 Pan American Games. Iciss was later selected in the first round by the Detroit Shock during 2004 WNBA Draft. She later played for the New York Liberty in 2006.
On September 22, 2017 Tillis was honored by the city of Tulsa with honorary signs renaming a section of E. Virgin St "Quick Tillis Way" from N. Garrison Ave - N. Frankfort Ave.
On November 5, 2011, James "Quick" Tillis was Inducted into the Rochester Boxing Hall of Fame, receiving the "John Mastrella Integrity Award".
Tillis places the priorities in his life as "Serving The Lord Jesus Christ, Cowboy-ing and volunteering with amateur boxing clubs".
Bringing to fruition film adaptation of his autobiography, Thinkin Big: The Story of James Quick Tillis, the Fightin' Cowboy, is his pet project.