James Hubert Ramsay, 17th Earl of Dalhousie, (born 17 January 1948), styled Lord Ramsay between 1950 and 1999, is a British land-owner.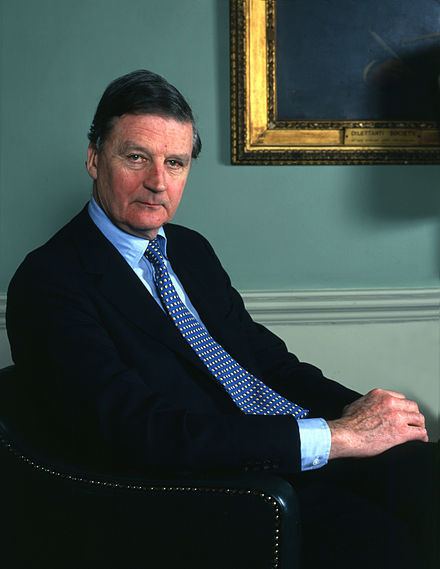 The Earl was appointed, in succession to the Duke of Abercorn, as Lord Steward of Her Majesty's Household in 2009. He was appointed as Commander of the Venerable Order of Saint John (CStJ) in 2012. He is Vice Lord-Lieutenant of Angus.
The son of the 16th Earl of Dalhousie and Margaret Elizabeth Mary Stirling (sister of SAS pioneer and World War II hero Sir David Stirling), Dalhousie inherited his title in 1999 on the death of his father. He was educated at Ampleforth College in North Yorkshire. He is married to Marilyn Davina Butter, by whom he has two daughters and a son.
Lady Lorna Theresa Ramsay (b. 1975), married with children
Lady Alice Magdalene Ramsay (b. 1977)
Simon David Ramsay, Lord Ramsay (b. 1981)
He is Chief of the Clan Ramsay.
The Countess is a Patroness of the Royal Caledonian Ball.