Covid-19
Chris Sorrell




Platform game




1990




Single-player video game






Sega Genesis, Amiga, Atari ST, AmigaOS, Acorn Archimedes




Vectordean, Millennium Interactive




Electronic Arts, Millennium Interactive, Krisalis Software, GBH Gold




Day Dreamin' Davey, Gee Bee, It's Mr Pants, Big Nose the Caveman, Azurik: Rise of Perathia
James Pond, also known as James Pond: Underwater Agent, is a platform video game that was developed by British video game developers Vectordean Ltd and Millennium Interactive, and published by Millennium Interactive and Electronic Arts for numerous home computers and consoles in 1990. The character was featured in some comic books of the time, and the game spawned three sequels and one spin-off game.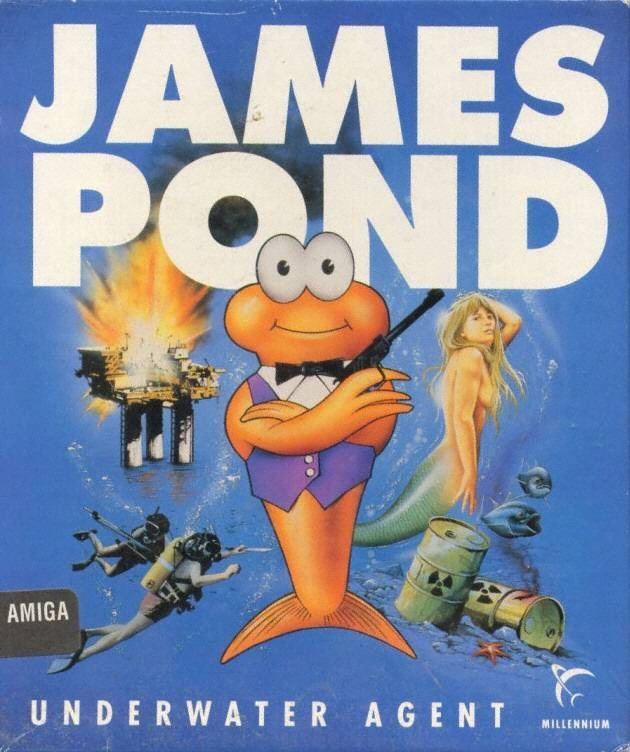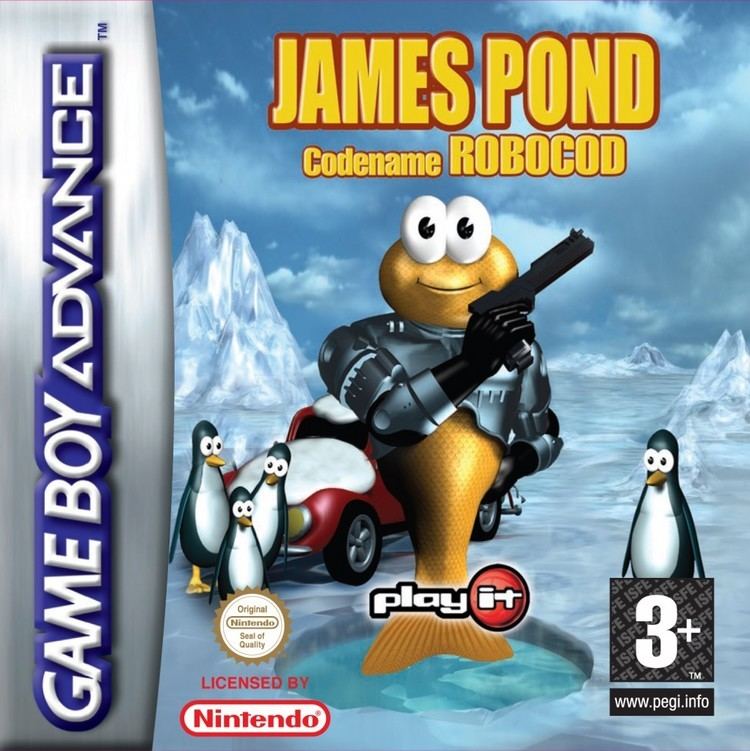 A nefarious supervillain named "Doctor Maybe" (a pun on Dr. No) has overtaken the ruthless megacorporation Acme Oil Company, and is not only filling the oceans with radiation and toxic waste but even threatening all the world from his underwater lair. The protagonist of the story and player character of the game is an intelligent, mutated anthropomorphic mudskipper who is given the name "James Pond" (after the legendary spy James Bond) and hired by the British Secret Service to protect the seas and take out the bad guys in underwater areas. He is also suave enough to seduce numerous attractive mermaids, some of whom act as double agents as is common with James Bond's love interests. The game spoofs James Bond movies with levels mimicking their titles, with level names like "License to Bubble" (after Licence to Kill), "A View to a Spill" (after A View to a Kill), "Leak and Let Die" (after Live and Let Die) and "From Three Mile Island with Love" (after From Russia with Love).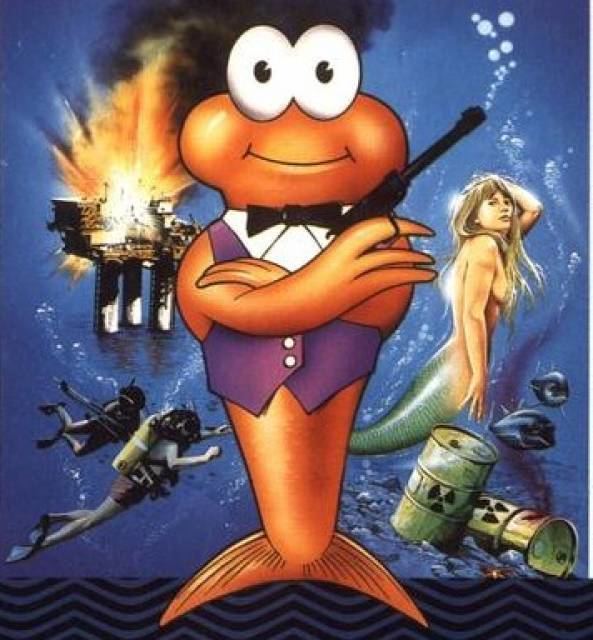 James Pond has to solve puzzles to defeat the enemy and the gameplay revolves around finding objects to perform specific tasks, such as keys to rescue captured lobsters, or sponges to bung up the holes in leaking oil tankers. James must also fire bubbles at his enemies to trap them, before popping them to finish them off.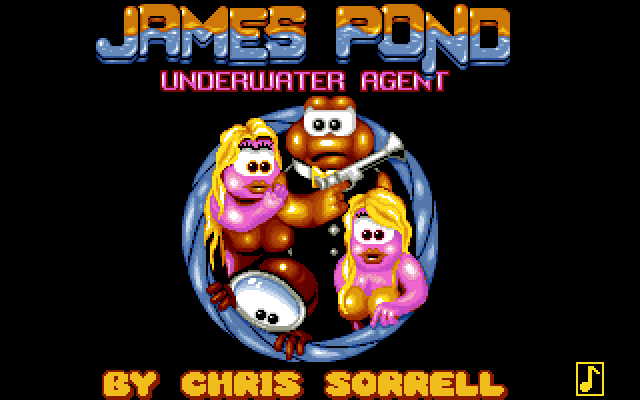 James Pond received mixed but mostly negative reviews in regards to its gameplay as what players described as "sickening to the stomach", players also criticized the fact that the player has to collect letters in caves that reduce health for either no reason or that there is a submarine that causes an oil spill. The game has a 2.74 / 5 rating on GameFAQs.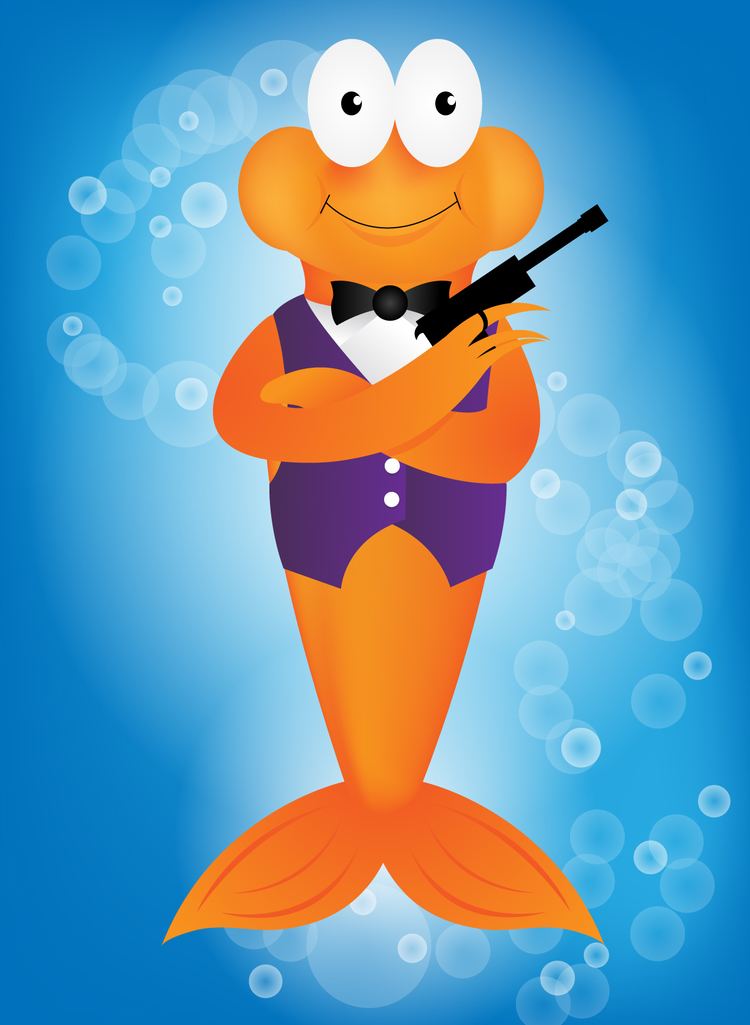 James Pond was followed by two sequels; James Pond 2: Codename Robocod and James Pond 3: Operation Starfish. There was also a spin-off sports-themed game The Aquatic Games and a cameo in Rolo to the Rescue. James Pond returned in James Pond in the Deathly Shallows for the iPhone and the iPad on June 30, 2011. In September 2013, Gameware Europe, who acquired the James Pond license in 2003, launched a Kickstarter for a new game in the series, James Pond - Pond is Back!, featuring the game's original designer, Chris Sorrell. The Kickstarter was cancelled on October 7, 2013 as the funding target looked unlikely to be achieved.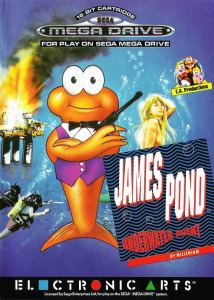 James Pond Wikipedia