Nationality

American




Children

Jack Patterson




Spouse

Susan Patterson (m. 1997)




Role

Author




Name

James Patterson








Born

James Brendan Patterson March 22, 1947 (age 68) Newburgh, New York, US (

1947-03-22

)


Alma mater

Manhattan College Vanderbilt University




Genre

Romance, young-adult fiction, thriller, comedy, realistic fiction




Notable works

The Alex Cross series, the Women's Murder Club series, the Maximum Ride series, the Michael Bennett series, and the Middle School series




Movies

Alex Cross, Kiss the Girls, Along Came a Spider




Awards

Edgar Award for Best First Novel by an American Author, Edgar Award for Best First Mystery




Books

Zoo, Cross, Confessions: The Private School M, Private: #1 Suspect, NYPD Red




Similar People

John Grisham, Maxine Paetro, Michael Ledwidge, David Baldacci, Stephen King




Profiles




Facebook

Twitter

Instagram

Pinterest
James patterson 2009 national book festival
James Brendan Patterson (born March 22, 1947) is an American author and philanthropist. Among his works are the Alex Cross, Michael Bennett, Women's Murder Club, Maximum Ride, Daniel X, NYPD Red, Witch and Wizard, and Private series, as well as many stand-alone thrillers, non-fiction and romance novels. His books have sold more than 300 million copies and he was the first person to sell 1 million e-books. In 2016, Patterson topped Forbes's list of highest-paid authors for the third consecutive year, with an income of $95 million. His total income over a decade is estimated at $700 million.
Contents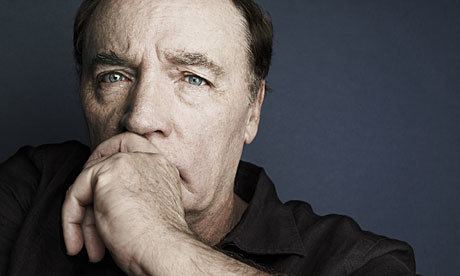 In November 2015, Patterson received the Literarian Award from the National Book Foundation, which cited him as a "passionate campaigner to make books and reading a national priority. A generous supporter of universities, teachers colleges, independent bookstores, school libraries, and college students, Patterson has donated millions of dollars in grants and scholarships with the purpose of encouraging Americans of all ages to read more books."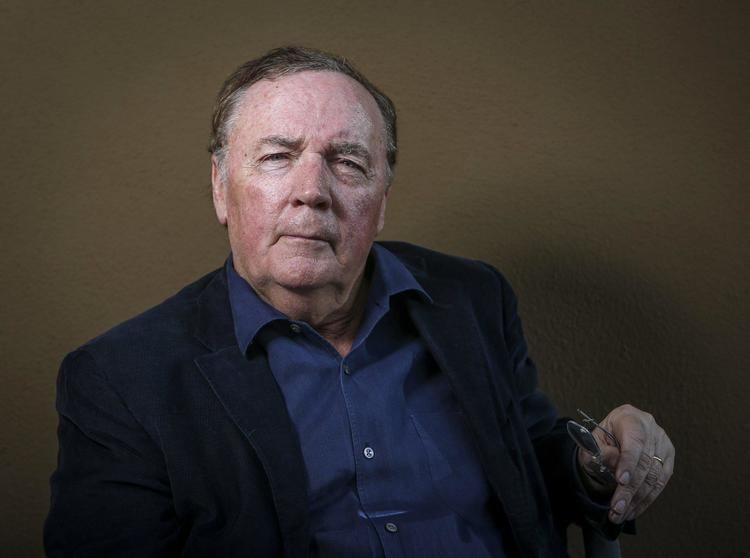 Early life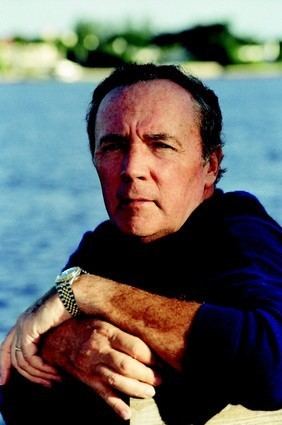 Patterson was born on March 22, 1947, in Newburgh, New York, the son of Isabelle (Morris), a homemaker and teacher, and Charles Patterson, an insurance broker. He graduated summa cum laude with a B.A. in English from Manhattan College and summa cum laude with an M.A. in English from Vanderbilt University.
Career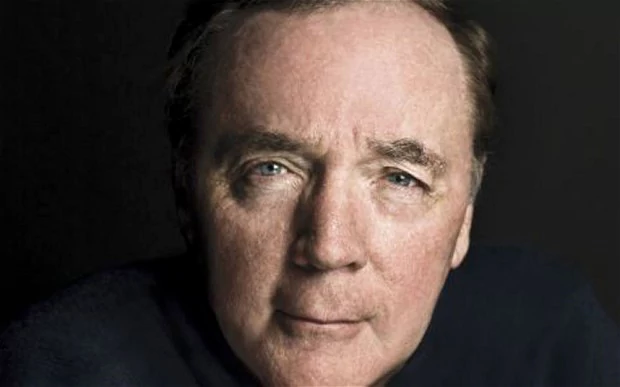 Patterson was a Ph.D. candidate at Vanderbilt but acquired a job in advertising. He was an advertising executive at J. Walter Thompson. After he retired from advertising in 1996, he devoted his time to writing. His greatest influence, he said later, was probably Evan S. Connell's 1959 debut novel Mrs. Bridge. He published his first novel in 1976 called The Thomas Berryman Number. The novels featuring his character Alex Cross, a forensic psychologist formerly of the Washington D.C. Metropolitan Police and Federal Bureau of Investigation, who now works as a private psychologist and government consultant, are his most popular and the top-selling U.S. detective series in the past ten years. Patterson has written 147 novels since 1976. He has had 114 New York Times bestselling novels, and holds The New York Times record for most #1 New York Times bestsellers by a single author, a total of 67, which is also a Guinness World Record. His novels account for one in 17 of all hardcover novels sold in the United States; in recent years his novels have sold more copies than those of Stephen King, John Grisham, and Dan Brown combined. His books have sold approximately 305 million copies worldwide. In 2008, he replaced Jacqueline Wilson as the most borrowed author in Britain's libraries. He retained this position at least until 2013.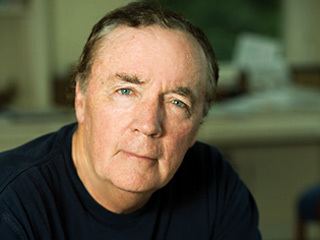 Patterson's awards include the Edgar Award, the BCA Mystery Guild's Thriller of the Year, the International Thriller of the Year award, and the Children's Choice Book Award for Author of the Year. He is the first author to have No. 1 new titles simultaneously on The New York Times adult and children's bestsellers lists, and to have two books on NovelTracker's top-ten list at the same time. He appeared on the Fox TV show The Simpsons (in the episode "Yokel Chords") and in various episodes of Castle as himself.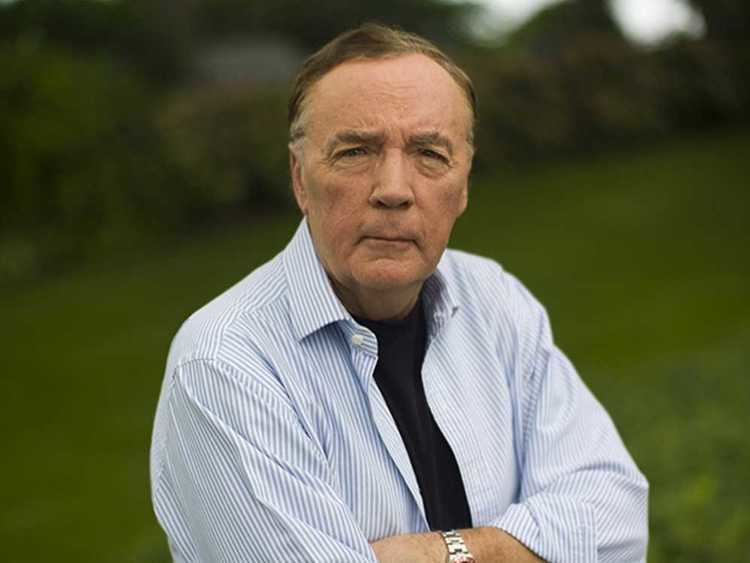 Patterson works with a variety of co-authors, such as Candice Fox, Maxine Paetro, Andrew Gross, Mark Sullivan, Ashwin Sanghi, Michael Ledwidge, and Peter de Jonge. In May 2017, it was announced that Patterson would also co-author a crime fiction book with former U.S. President Bill Clinton. Patterson has often said that collaborating with others brings new and interesting ideas to his stories. Of his process, he has stated that he is simply more proficient at dreaming up plots than crafting sentence after sentence.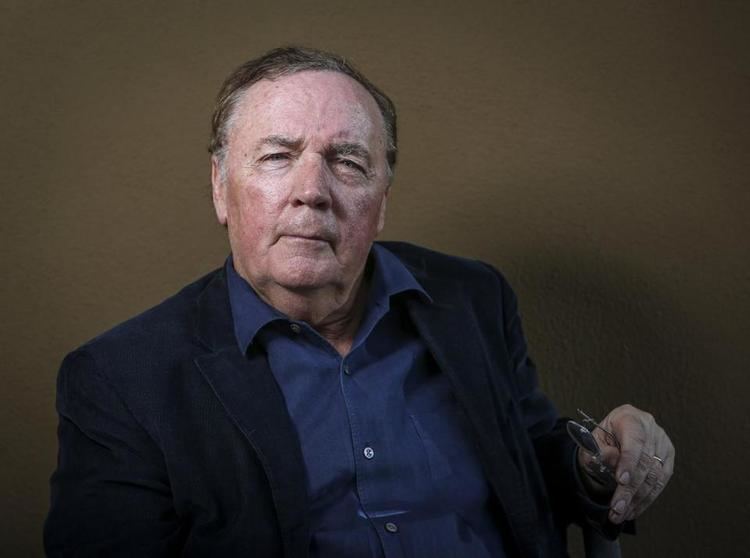 In September 2009, Patterson signed a deal to write or co-write 11 books for adults and 6 for young adults by the end of 2012. Forbes reported the deal was worth at least $150 million, but according to Patterson the estimate was inaccurate.
Patterson founded the James Patterson PageTurner Awards in 2005 to donate over $100,000 that year to people, companies, schools, and other institutions that find original and effective ways to spread the excitement of books and reading. The PageTurner Awards were put on hold in 2008 to focus on Patterson's new initiative, ReadKiddoRead.com, which helps parents, teachers, and librarians find the best books for their children. The social networking site for ReadKiddoRead is hosted by Ning. Patterson states that his own son, Jack, wasn't the best reader in the class. So, in Jack's 8th summer, Patterson said that Jack did not need to do chores, just read 1 hour a day. The first summer, he resisted, the second summer, he accepted it, and the third, Jack wanted to. Patterson wanted to give that opportunity to every child, so he started the ReadKiddoRead website, for parents who just can't seem to find any good books for their child. Patterson has also set up the James Patterson Teacher Education Scholarship in the schools of education at Appalachian State University, Michigan State University, Florida Atlantic University, and the University of Florida. Patterson also runs the College Book Bucks scholarship program.
Reception
Patterson has been criticized for co-authoring many of his books and for being more of a brand that focuses on making money than an artist who focuses on his craft.
In an interview for USA Weekend, Stephen King referred to Patterson as "a terrible writer but he's very successful". Patterson said of King in a Wall Street Journal interview, "He's taken shots at me for years. It's fine, but my approach is to do the opposite with him—to heap praise."
Legal thriller writer Lisa Scottoline said in a review of Patterson's Kill Alex Cross, "They used to say that 50 million Elvis Presley fans couldn't be wrong, and James Patterson makes 50 million fans look like a good start. He has sold more than 230 million books, and his fans aren't wrong, either."
In 2013 Patterson took out ads titled "Who Will Save Our Books? Our Bookstores? Our Libraries?" in Publishers Weekly and The New York Times Book Review, which employed the text, "If there are no bookstores, no libraries, no serious publishers with passionate, dedicated, idealistic editors, what will happen to our literature? Who will discover and mentor new writers? Who will publish our important books? What will happen if there are no more books like these?" Patterson called the ads an attempt to "stir the pot a little bit." Digital Book World called the ads, "refreshing, really. And brave." Maureen Sullivan, president of the American Library Association, told the Tampa Bay Times she was in the process of writing James Patterson a thank-you letter.
In 2017, digital humanities scholars Simon Fuller and James O'Sullivan published research showing that Patterson does not do much actual writing when collaborating with other authors. O'Sullivan writes: "Patterson is all about story... 'author', in its widely accepted sense, isn't always the most appropriate term for his role within the writing process."
Personal life
Patterson is Roman Catholic. He and his wife Susan currently live in Palm Beach, Florida. They have a son, Jack, born in 1998.
References
James Patterson Wikipedia
(Text) CC BY-SA