Covid-19
American




James Turner





Oberlin College






Oberlin College John Berry Meachum's floating Freedom School




Ard, Oklahoma, United States




Radical Republican



James Milton Turner (1840 – November 1, 1915) was a post Civil War political leader, activist, educator, and diplomat. As ambassador to Liberia, he was the first African-American to serve in the U.S. diplomatic corps.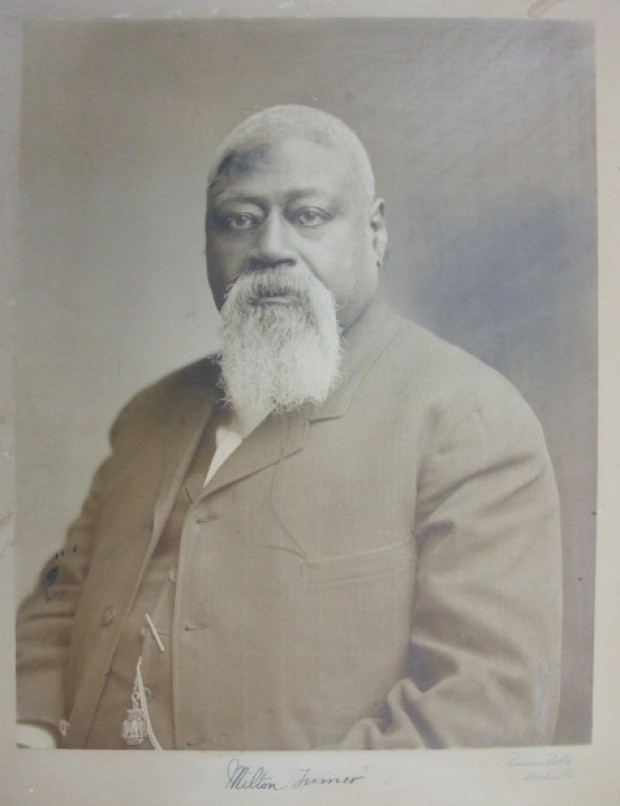 Turner was born into slavery in St. Louis, Missouri. When he was a child he was sold on the steps of the St Louis courthouse for $50 (US$ 1,400 in 2017). His father, John Turner, was a "horse doctor" who was eventually able to purchase freedom for himself and his family. At fourteen, James Turner attended Oberlin College in Ohio for one term until he had to return to St. Louis to care for his family following his father's death in 1855. There, Turner attended John Berry Meachum's floating Freedom School on a steamboat on the Mississippi River, which Meachum had set up to evade the Missouri law against education for blacks that was passed in 1854.
When the American civil war broke out, Turner enlisted in the Union Army and served as body servant for Col. Madison Miller. A wound he received during the war left him with a permanent limp. After the war, Miller's brother-in-law, Missouri Governor Thomas Fletcher, appointed him assistant superintendent of schools. As such, he was responsible for setting up schools for black Missourians. He helped establish the Lincoln Institute in Jefferson City, the first institution of higher education for African-Americans in Missouri. The Institute's name was later changed to Lincoln University. As a politician, Turner, an outspoken member of the Radical Republicans and a leader of the Missouri Equal Rights League, was held in high regard for his oratorical skills. In 1868 he was installed as the principal of Lincoln School the first school for blacks in Kansas City, Missouri. In this position he was succeeded by J. Dallas Bowser.
In 1871, he was appointed ambassador to Liberia by President Ulysses S. Grant. He relocated to Monrovia and held that post until 1878. When he returned to St. Louis, he played an important role in helping to resettle black refugees from the ex-confederate states in the South and in organizing blacks as a political force. He took part in the relief efforts for African-Americans who had left the South for Kansas as part of the Exoduster Movement of 1879., many of whom ended up in St. Louis. In 1881, he was responsible, with Hannibal Carter,for organizing the Freedmen's Oklahoma Immigration Association to promote black homesteading in Oklahoma. As chairman of the Negro National Republican Committee, he proposed nominating another African-American, senator Blanche Bruce , as the vice presidential candidate on the Republican ticket in 1880.
Turner spent the last two decades of his life devoted himself to fighting for the rights of Cherokee, Choctaw, and Chickasaw freedmen in the Indian Territory. He successfully lobbied Congress for the nearly 4,000 freed slaves of the Cherokee to receive $75,000 (US$ 1,999,200 in 2017) from funds that the US. government paid the tribe for their land. In Ardmore, Oklahoma, while he was representing the freedmen in a legal dispute, a nearby railroad car exploded and the debris from it cut his left hand.
Turner died from blood poisoning from the explosion in 1915 in Ardmore, Oklahoma.
James Milton Turner Wikipedia