Covid-19
World War II




Tom Holland




Author




James Holland




Rachel







Fortress Malta, Italy's Sorrow, Duty Calls: Dunkirk, The Battle of Britain: Five Mont, Duty Calls: Battle of Britain: W
James Holland (born 27 June 1970) is a British author and broadcaster.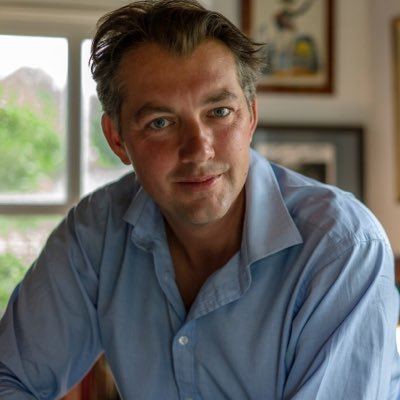 Educated at Chafyn Grove School, Salisbury, and King's School, Bruton, Holland has written about military history, especially the Second World War, and has presented television programmes concerning Second World War battles. He studied at Durham University, graduating with a degree in History in 1992.
Holland is co-founder and co-chair and programme director of the Chalke Valley History Festival, usually held in late June every year. It is the largest festival dedicated entirely to history in the UK. It was first held on the cricket ground at Bowerchalke in 2011, then at Ebbesbourne Wake from 2012 until 2016, then near Church Bottom in Broad Chalke from 2017.
He is honorary secretary and a playing member of Chalke Valley Cricket Club and was instrumental in organising the relocation of the cricket ground from a combined football and cricket ground at the Chalke Valley Sports Centre to a new ground solely for cricket at Butt's Field, Bowerchalke. In August 2014, Holland was one of 200 public figures who were signatories to a letter to The Guardian opposing Scottish independence in the run-up to September's referendum on that issue.
He lives in Broad Chalke near Salisbury, Wiltshire, England with his wife Rachel and their children. He is the brother of Tom Holland, who is also an author of historical books.
Fortress Malta: An Island Under Siege 1940-43 (Orion 2003)
Together We Stand: North Africa 1942-1943, Turning the Tide in the West (HarperCollins 2005)
Heroes: The Greatest Generation and the Second World War (2007)
Italy's Sorrow: a Year of War, 1944-1945 (2008)
The Battle of Britain (May 2010)
Dam Busters (May 2012)
The Rise of Germany, 1939-1941: The War in the West, Volume 1 (2015)
The Allies Strike Back, 1941-1943: The War in the West, Volume 2 (2017)
The Burning Blue (William Heinemann 2004)
A Pair of Silver Wings (March 2006)
The Odin Mission (Bantam Press, May 2008)
Darkest Hour (June 2009)
Blood of Honour (2010)
Hellfire (2011)
Devil's Pact (July 2013)
Duty Calls: Dunkirk (Puffin 2011)
Duty Calls: Battle of Britain (Puffin 2012)
The end of the war in Europe, Victory in Europe (UKTV History May 2005)
Battle of Britain: The Real Story (BBC 2 film September 2010 made by Maya Vision International, owned by historian Michael Wood)
Dam Busters (Maya Vision International for BBC2 8 November 2011)
Battle for Malta (BBC2 7 January 2013)
Cold War, Hot Jets (BBC2 8 November 2013)
Normandy '44: The Battle Beyond D-Day (BBC2 6 June 2014)
Nazi Megastructures (National Geographic 2013 - 2016)
James Holland (author) Wikipedia