Having trained as a chorister from the age of seven at the Royal College of Church Music at Addington Palace, he was a permanent member of the choir and often called upon as a soloist. He also took part in every house play, school play, choral society concert and ran the Puppet Club alongside its founder the journalist Roger Wilkes (Norman House 61 - 66).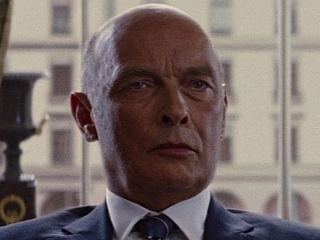 On leaving school he worked as Prep schoolmaster, rugby coach, waiter, barman and professional Santa Claus before auditioning for the waiting list of the Royal Central School of Speech and Drama in 1967. After three years of exhaustive training he won the lead role in the final graduation production of "Kiss Me Kate". The following day the top seven Theatrical Agencies wrote to him and he signed at ICM and joined Prospect Theatre for "Much Ado about Nothing" the main event at the 1970 Edinburgh Festival. A season at Chichester Festival Theatre followed with such luminaries as Sir John Gieguid and Dame Edith Evans and he then transferred to the Piccadilly Theatre in the West End with Jean Anouilh's "Dear Antoine" meeting the author on the opening night.
Faulkner made his big screen debut as Josef Strauss in The Great Waltz in 1972.
He appeared in other films such as Whispering Death, Murder on the Orient Express, played Lt. Teignmouth Melvill in Zulu Dawn that he co-produced, and appeared as Uncle Geoffrey in both Bridget Jones films.
He played Herod Agrippa in the BBC's 1976 television adaptation of I, Claudius and portrayed Aldous Huxley in 1981's Priest of Love.
In 1988 he portrayed one of the biggest enemies of Sherlock Holmes, Stapleton in Granada Television's production of The Hound of the Baskervilles, opposite Jeremy Brett.
In 1991, he played Alex Mair, the manager of the Larksoken nuclear power plant, in an Anglia production of the P.D. James novel featuring her character Inspector Adam Dalgleish, Devices and Desires. He has also portrayed Agent Smith in the film Hitman. He was also the principal antagonist Baron Mullins in the short-lived Anglo-American television show, Covington Cross.
He voiced Severus Snape in the video game version of Harry Potter and the Half-Blood Prince. He also starred as Lord Kenworth in the film Agent Cody Banks 2: Destination London.
In 2008 Faulkner played Cardinal Rhades in the German thriller Der Bibelcode (The Bible Code).
James Faulkner was cast as Pope Sixtus IV - Francesco & Alessandro della Rovere in BBC Worldwide's historical fantasy drama series Da Vinci's Demons in 2013.
He was also cast to play Lord Daniel Sinderby in the highly acclaimed Edwardian costume drama Downton Abbey produced by ITV in 2014.
In 2015, Faulkner played the lead antagonist, T.O.M, of philosophical puzzle game The Turing Test.
In 2016 he joined the cast of the HBO series Game of Thrones in Season 6 as Randyll Tarly, the father of Samwell Tarly.