Nationality

British




Name

James Delingpole




Role

Columnist








Born

6 August 1965 (age 50) (

1965-08-06

) Alvechurch, Worcestershire, United Kingdom


Occupation

Journalist, Columnist, Novelist


Education

Christ Church, Oxford, Malvern College, University of Oxford


Books

Welcome to Obamaland, How to Be Right, Watermelons: The Green Movemen, The Little Green Book of E, Thinly Disguised Autobiography




Similar People

Toby Young, Andrew Bolt, Mark Steyn
James delingpole great britain the green movement and the end of the world
James Mark Court Delingpole (born 6 August 1965) is an English novelist and right-wing columnist who has written for a number of publications, including the Daily Mail, Daily Express, The Times, The Daily Telegraph, and The Spectator. He is executive editor for the London branch of the Breitbart News Network. He has published several novels and four political books. He describes himself as a libertarian conservative, and has been described as a "prominent voice of the right". He has published articles expressing his belief in the non-existence of significant anthropogenic global warming and his opposition to wind power.
Contents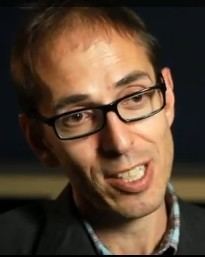 James delingpole vs yasmin alibhai brown the most annoying woman on the planet c4 news 20 6 14
Early life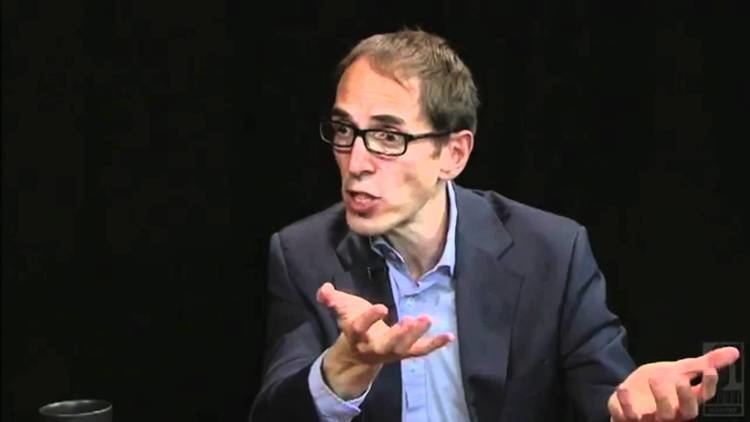 Delingpole was raised in Alvechurch, Worcestershire, the son of a factory owner. He attended Malvern College, an independent school for boys, followed by Christ Church, Oxford, where he studied English Language and Literature.
Life and career
Delingpole claims to be a satirist, and has written that the function of "satire is not only to make us laugh, but also, with luck, to draw our attention to the things that are wrong with the world and help mock them into extinction."
In addition to writing articles and commentary for the Daily Mail, Daily Express, The Times, The Daily Telegraph, and The Spectator, Delingpole has published four political books including: How to be Right: The Essential Guide to Making Lefty Liberals History, Welcome to Obamaland: I Have Seen Your Future and It Doesn't Work, and 365 Ways to Drive a Liberal Crazy. His writing for the book Welcome to Obamaland has been called an "engaging, witty writing style" and "at least original and amusing" by otherwise critical author John Wright.
Delingpole is the author of several novels including Fin and Thinly Disguised Autobiography. In August 2007, Bloomsbury published his first novel of the "Coward" series, Coward on the Beach, which tells the story of a man's reluctant quest for military glory and is set on the beaches of Normandy during the D-Day landings. In June 2009 the second novel of the series, Coward at the Bridge (set during Operation Market Garden in September 1944), was published.
In 2005 Delingpole presented the Channel 4 documentary The British Upper Class, which was part of a series of three documentaries on the class system in Britain. Writing in The Guardian, the television reviewer Charlie Brooker concludes that "Delingpole succeeds in improving the image of the upper classes. Whenever he opens his mouth to defend them, they magically become 50 times less irritating. Than him."
On environmental issues, Delingpole has written with scepticism regarding the impact and consequences of man's activities on climate change, and has been highly critical of wind farms. He has called wind turbines "environmentally damaging" and suggested that they deface the countryside.
A 2012, Delingpole began Bogpaper, a satirical blog, with Jan Skoyles.
On anthropogenic global warming
Delingpole has engaged in the global warming controversy; in 2009 he wrote of "The conspiracy behind the Anthropogenic Global Warming myth". He says he does not dispute that global warming has occurred, but doubts the extent to which it is man-made ("anthropogenic") or catastrophic. Hence, Delingpole has disputed the findings of climate science on global warming for a number of years. He has written "I am not a scientist and have never claimed to be," and that he does not have a science degree, but is "a believer in empiricism and not spending taxpayers' money on a problem that may well not exist." In a BBC Horizon documentary, "Science under Attack", Delingpole responded to Paul Nurse's discussion of the scientific consensus on global warming by saying that the idea of a consensus is unscientific; and in response to Nurse's question as to whether he had read any peer-reviewed papers, he maintained that as a journalist "it is not my job" to read peer reviewed papers, but to be "an interpreter of interpretations."
Delingpole reused a term appearing in a follow-up comment to another blog, and so popularised the term "Climategate" in The Spectator, to refer to the Climatic Research Unit email controversy, and called it "the greatest scientific scandal in the history of the world". Subsequent investigations have cleared the scientists involved of any wrongdoing. In a 15-minute talk to what was termed The Heartland Institute's Fourth International Conference on Climate Change, Delingpole humorously quipped in 2010 that the Climategate was "the story that would change my life and, quite possibly, save Western civilisation from the greatest threat it has ever known."
In 2012 Delingpole wrote an article in The Australian entitled "Wind Farm Scam a Huge Cover-Up" containing controversial issues and tone, which was ultimately censured. Three complaints were made, and the Australian Press Council upheld three aspects of the complaints, commenting on the "offensiveness" of the comment made by a New South Wales sheep farmer, which Delingpole quoted, that made an analogy between advocates of wind farms and paedophiles.
Other areas
In 2013 he described an article by a fellow journalist, which attacked the views of columnist Suzanne Moore, as giving her "such a seeing-to, she'll be walking bow-legged for weeks." Delingpole later apologised.
In 2015 Delingpole was named as a source for Lord Ashcroft's unauthorised biography of David Cameron, Call Me Dave written with journalist Isabel Oakeshott, about Cameron's time at university, in which Delingpole claims to have smoked cannabis with the future PM.
Politics
Delingpole has described himself "as a member of probably the most discriminated-against subsection in the whole of British society—the white, middle-aged, public-school-and-Oxbridge educated middle-class male."
On 6 September 2012, Delingpole announced he would stand in the upcoming Corby by-election on an anti-wind farms platform. He withdrew, saying his campaign against wind farms had been "stunningly successful" before a vote was cast. A Greenpeace investigation said that Delingpole's campaign was supported by the Conservative Party's campaign manager for the Corby by-election, Chris Heaton-Harris. Heaton-Harris said that Delingpole had announced his candidacy as part of a "plan" to "cause some hassle" and drive the issue of wind farms up the political agenda.
In a 2013 article in The Spectator, he stated that for some time prior "I've held dual political nationality: my heart with Ukip [the United Kingdom Independence Party], my head with the Tories", going on to praise the latter as "the natural party of government in a brave new world where politicians are the people's servants, not their masters."
On 23 June 2016, following the United Kingdom Brexit result, Delingpole published an article with Breitbart News claiming that "Britain's Independence Day is here" and that the "British people sensed the momentousness of the occasion – a once in a lifetime opportunity to make a real difference and shake the status quo".
Personal life
He lived in Fawsley from 2012 until 2016, off the A361, in Northamptonshire, south of Daventry. He is married to Tiffany Daneff (born 6 July 1959), a gardening journalist. They have three children.
Awards and prizes
In 2005 Delingpole was awarded the Charles Douglas-Home Memorial Trust Award for his essay "What are museums for?"
In 2010 Delingpole won the Bastiat Prize for Online Journalism for his Telegraph blog, a $3,000 prize awarded by the free-market International Policy Network for "work that promotes 'the principles and institutions of the free society'"; Damian Thompson, the Telegraph's blog editor, linked receipt of the award to the impact of Delingpole's posts on the Climatic Research Unit email controversy.
References
James Delingpole Wikipedia
(Text) CC BY-SA