Covid-19
James Charles McConville (born April 14, 1959) is a United States Army general who serves as the 36th Vice Chief of Staff of the U.S. Army. He previously served as Deputy Chief of Staff G-1 Personnel of The United States Army.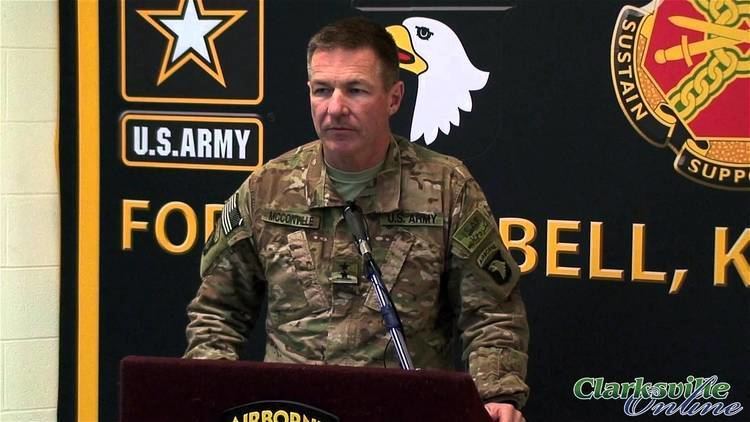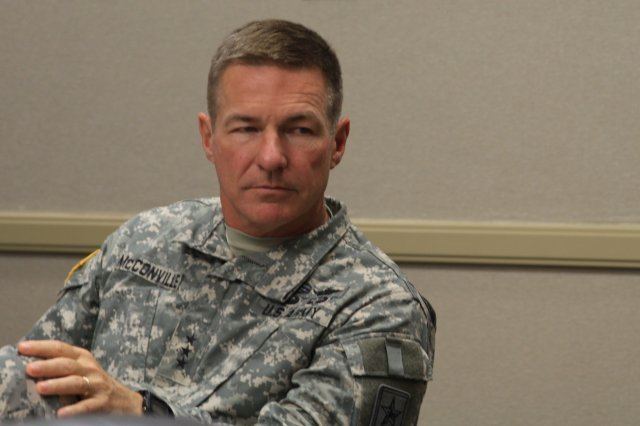 General James C. McConville of Quincy, Massachusetts graduated from the United States Military Academy and was commissioned as an infantry officer in the regular Army in 1981. He holds a Bachelor of Science degree from the United States Military Academy, a Master of Science degree in Aerospace Engineering from Georgia Institute of Technology, and was a 2002 National Security Fellow at Harvard University.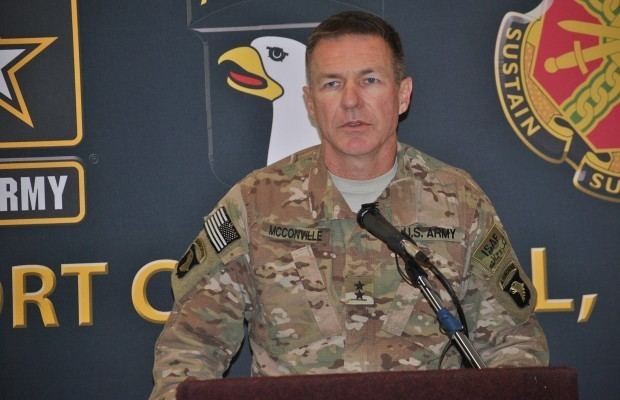 General McConville held several command assignments, to include command of an air cavalry troop in the 7th Infantry Division (Light) at Fort Ord, California, command of 2-17 CAV in 101st Airborne Division (Air Assault) at Fort Campbell, Kentucky, and command of an air cavalry brigade in the 1st Cavalry Division at Fort Hood, Texas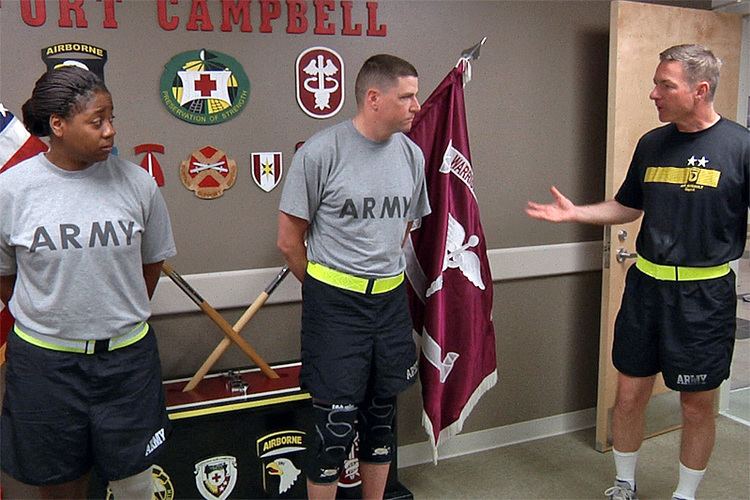 General McConville commanded the 4th Brigade, 1st Cavalry in Iraq from 2004-2005 during Operation Iraq Freedom and based on the heroism of his aviators and the tireless efforts of his Soldiers, his Brigade was selected as the 2004 AAAA Aviation Unit of the Year. General McConville served as the Deputy Commanding General (Support) for 101st Airborne Division (Air Assault)/ CJTF-101/ Regional Command East in Afghanistan during OPERATION ENDURING FREEDOM from 2008 to 2009.
General McConville's key staff assignments include S-3 for Flight Concepts Division, S-3 for 5th Squadron, 9th Cavalry, S-3 for the 25th Combat Aviation Brigade, J5 Strategic Planner for the United States Special Operations Command, G-3 for the 101st Airborne Division (Air Assault), Executive Officer to the Vice Chief of Staff of the Army, and Deputy Chief and Chief of the Office of Legislative Liaison. He became the Deputy Chief of Staff, G-1, United States Army, on 4 August, 2014.
General McConville is a Master Army Aviator qualified in the OH-58 Kiowa Warrior, the AH-64D Longbow Apache, the AH-6, AH-1 Cobra and other aircraft. He was nominated for promotion to U.S. Army Vice Chief of Staff on April 24, 2017.
James C. McConville Wikipedia