Name

James Brown





Role

Hair stylist





James brown does christmas party hair grazia uk
James Brown, is a British hair stylist.
Contents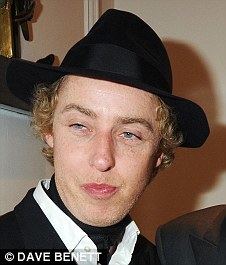 By the fire with dave rudd and james brown
Life and career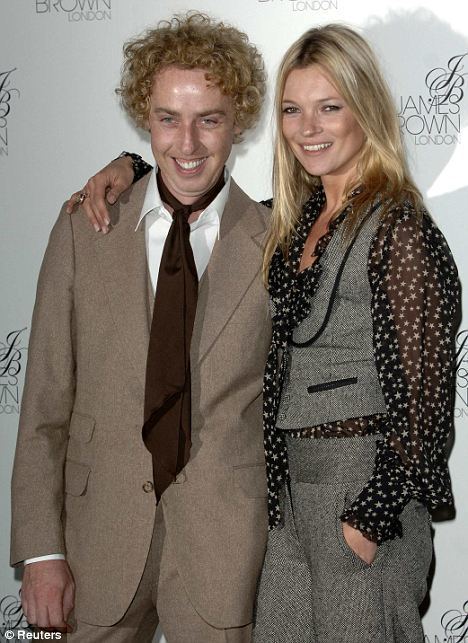 Brown was born in Croydon, London, in 1969. Brown is best known for his work with celebrities including Kate Moss. Brown is a monarchist; in 2006, he said: "I ... wear a suit and a hat every day. Prince Charles is the best-dressed man in the world."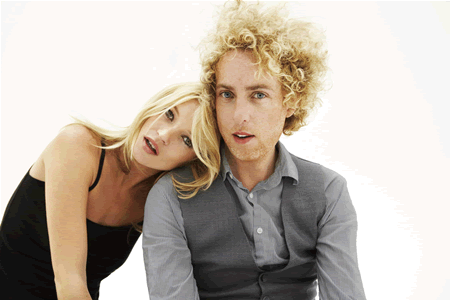 In 1993 he did his first Vogue Cover with Kate Moss shot by Corinne Day He is also a TV Personality on E4 Supermodel Salon and E4's Great British Hairdresser with Jo Elvin editor of Glamour and Abbey Clancy. He also has a hair product range - Photo Fabulous - that has been available in Boots sine 2007.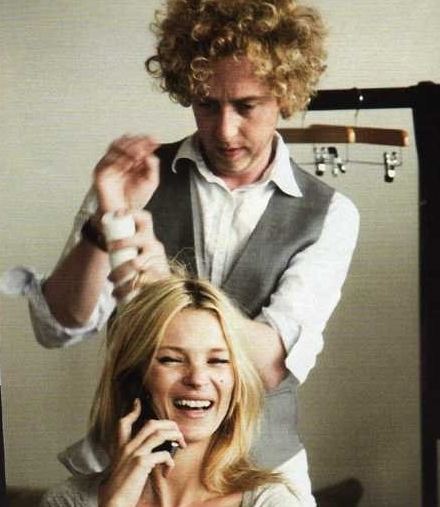 Brown grew up near Croydon in the 1970s. His introduction to hairdressing came early when he landed his first job in a Croydon salon at the age of 15 and where he first encountered schoolgirl Kate Moss. The early days were spent hanging out at the salon together.
Moving into London, Brown completed his apprenticeship at Zoo in Covent Garden, before moving onto influential salon of the times 'Brinks and Huck' where he began to make a name for himself as a session hairdresser for style magazines i-D and The Face, until everything catapulted forward when James and Kate were booked to shoot their debut Vogue cover in 1993 with photographer Corrine Day. Kate was just 17 and James 22 - the youngest ever hairdresser to earn a career distinction some session stylists spend their entire working life trying to achieve.
Aged 24, he re-located to New York to pursue his freelance career, immediately landing campaigns for Calvin Klein and Donna Karan. In the ensuing 10 years James spent a nomadic existence working between New York, LA and London working on countless high-profile fashion shoots, campaigns and catwalk shows as the demand grew for his innovative and signature hairdressing style - which James often refers to as 'rock 'n roll Bardot'.
In 2005 he made London his permanent base once more to focus on building his own haircare brand James Brown London, which became the fastest selling haircare range in Boots in 2009. In the same year he was profiled in an E4 TV documentary James Brown's Supermodel Salon and became a regular style contributor to Glamour magazine, whilst continuing to work regularly with Clients including Kate Moss, Sienna Miller, Lily Allen, Anne Hathaway, Liv Tyler, Diane Kruger and Emma Watson.
Brown appeared on Channel 4's Great British Hairdresser and also on Stephen Fry's 100 Best Gadgets in 2011.
Charity Work
Brown raised £30,000 as an avid campaigner for Cancer Research. He has been personally affected having lost two sisters to the disease - Noelleen in 1986 and Marina in 2007.
Bafta Incident
At the 2011 Bafta Television Awards ceremony in London, at the Grosvenor House Hotel, Brown was involved in an incident with children's theatre director and TV presenter Ben Douglas, reportedly using racially offensive language. Brown issued a public and personal apology for the misunderstanding: "I'd like to make a public apology to Mr Douglas, to his friends and to Bafta for my offensive and stupid comments. The simple truth is that I had drunk far too much on the evening and my behaviour was totally unacceptable. Everyone who knows me knows I am not racist in any way whatsoever... I have been in touch with Mr Douglas and will be writing to him and to the Bafta organisers to apologise personally. I am very sorry and very embarrassed." Ben Douglas was quoted as saying: "I did not name him in my original piece – my intention was to focus on the wider issue of racist language rather than instigating a witch-hunt against one individual. But in outing himself, James demonstrated fundamental decency. So allow me to say for the record (as I did this time last week): James Brown is not inherently racist. He was stupid and insensitive but the man is not a bigot."
Commenting on Brown's personal circumstances at the time of the incident, Liz Hoggard The Evening Standard reported "Friends, who are at pains to emphasise that Brown does not want special consideration due to his traumatic personal circumstances, are mystified where it came from. And yet when I interviewed him after [his sister] Marina's death, I was struck by how gentle he was. He claimed to loathe size zero and Botox. And in what sounds deeply ironic now, he told me he despaired of casual racism in modelling. "Why can't we have proper black hair - a big Afro - why do we have to have European hair on all the black girls?"
References
James Brown (hair stylist) Wikipedia
(Text) CC BY-SA