James Barr, is an English TV, radio presenter, DJ and voiceover who currently works for MTV presenting MTV News, and at Bauer Radio, presenting nationally at Heat Radio. As the face of the station's celebrity content, he also hosts red carpet interviews for heat magazine. Since October 2014 he has also presented Friday Floorfillers on Bauer Radio's City 1 network across the UK.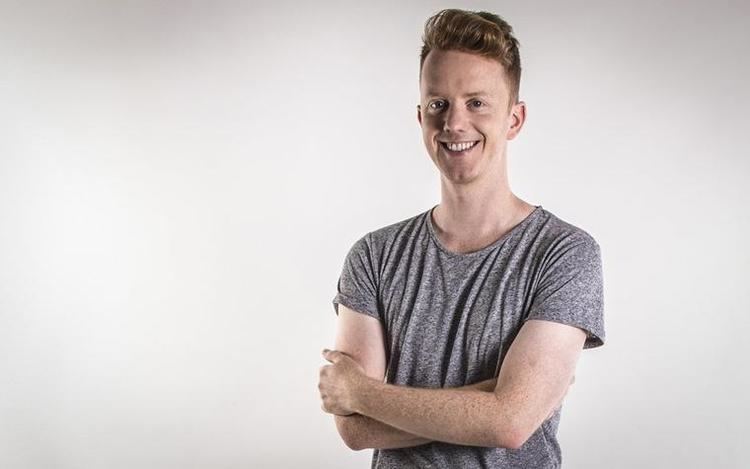 His popular show attracts entertainment and music guest stars from around the globe including Justin Bieber, Nicki Minaj, Cheryl Cole, One Direction, Adam Lambert, Taylor Lautner, Natalie Dormer, Ariana Grande, Adam Lambert, Kimberley Walsh, Troye Sivan, Fleur East, Jess Glynne, Mark Ronson, Len Goodman, Ray Mears, Elmo, and many more.
James has studied improv comedy at UCB in NYC, and as well as performing at improv shows across London played the Edinburgh Fringe Festival 2015. He's recently started performing his own stand-up comedy routine, with more appearances promised.
He previously hosted the Capital FM Evening Show, which he presented across the UK on Capital. Barr joined Capital FM from Galaxy in 2010, where he took over their Evening Show. He has also been the voice of Capital's live events, broadcasting live from backstage at the Jingle Bell Ball at the O2 arena and the Summertime Ball at Wembley Stadium, as well as hosting the visual red-carpet coverage for the station's website.
At the age of 15, Barr launched a community station in Eastbourne. He then went on to present drive time at his local station Sovereign Radio at 17 and then Bright 106.4. Whilst working as a producer at Northants 96 he started presenting on Fun Radio (now Fun Kids) and covering shifts at Northants 96 and Chiltern FM. He left Northants to join Red Dragon FM as the evening show presenter, before moving to Galaxy North East drive time and then to the Yorkshire-based Galaxy network to host evenings.
On 3 January 2011 Galaxy became Capital, and James moved to the weekend overnight slot as well as covering for Dave Kelly and Luke Smith. On 1 May 2011, Barr took over the 11:00 pm to 3:00 am slot Sunday to Thursday. He was also given the 7:00 pm to 11:00 pm slot on Saturday nights. He then became the regular cover host for the weekday evening slot. In December 2011, Barr took over the 7:00 pm to 11:00 pm slot on Fridays. Capital introduced a new schedule on 1 April 2012 which saw him move to the 7:00 pm to 11:00 pm Monday to Saturday. From October 2012 he could be heard on Capital Monday-Thursday 19:00 to 22:00. Barr's interview with Justin Bieber gained him worldwide press after he trended worldwide on Twitter by asking, "Who Is Jerry?" The Huffington Post, Perez Hilton, The Sun', MTV and other media outlets posted the interview on their websites after James chatted to Bieber about his fans affectionate name for his privates!
James started presenting at Chart Show TV in August 2013, as well as presenting various specials on The Vault TV Barr fronted and co-wrote the station's comedy-music show #Totes2013, with music videos and comedy sketches. Since January 2014 James has written and voiced the station's weekly Top 40 Singles Chart.
James joined heat Radio in September 2014 starting a new Saturday show with music and guests before regularly covering drive and starting his very own mid-morning show in September 2015. Barr is now heard Monday – Friday 10am – 1pm and Saturday at 2pm-6pm.
James also DJ's at clubs across the UK. In August 2010 he opened for David Guetta in Edinburgh, and since then has become a regular on London's celebrity scene playing for clients including the 2016 BAFTA After Party, the Attitude Magazine Awards, and The Sun.