James Curtis Atkins (March 10, 1921 – February 28, 2009) was an American pitcher in Major League Baseball who played for the Boston Red Sox in the 1950 and 1952 seasons. Listed at 6 feet 3 inches (1.91 m) tall and 205 pounds (93 kg), Atkins batted left-handed and threw right-handed. He was born in Birmingham, Alabama.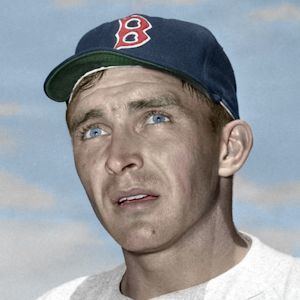 Atkins' pro career began in 1941 and was interrupted from 1942 to 1945 by his service as a United States Marine in the Pacific Theater of Operations during World War II.
In a two-season MLB career, Atkins posted a 0–1 record with a 3.60 ERA, two strikeouts, 15 hits allowed and 11 bases on balls in 15 innings of work in four appearances (one as a starter). In his lone start, on April 21, 1952, at Fenway Park against the Washington Senators, Atkins allowed only three hits and two earned runs in 7⅓ innings. He also went two for three as a batter. But he surrendered five bases on balls and was the losing pitcher in a 3–2 Washington victory.
Atkins won 145 games in the minor leagues, including one 19-win season (1951), and retired from baseball after the 1957 season. He died in Hanceville, Alabama, at the age of 87.