Covid-19
Indonesia




531,857 (2010)




Jambi




Jambi University


205.38 km2


Bambang Priyanto



Jambi City (Indonesian: ) is a city in Indonesia, capital of Jambi province, on the island of Sumatra. The city is a busy port on the Batang Hari River and an oil- and rubber-producing centre. The city is located 26 km from the ruins of Muaro Jambi, an important city in the ancient Srivijaya kingdom.
Nearby towns and villages include Mendalo (5.1 nm), Kinati (4.1 nm), Padang (4.5 nm), Tanjungjohor (3.2 nm), Paalmerah (2.8 nm), and Muarakumpe (3.6 nm). Jambi is served by the Sultan Thaha Airport.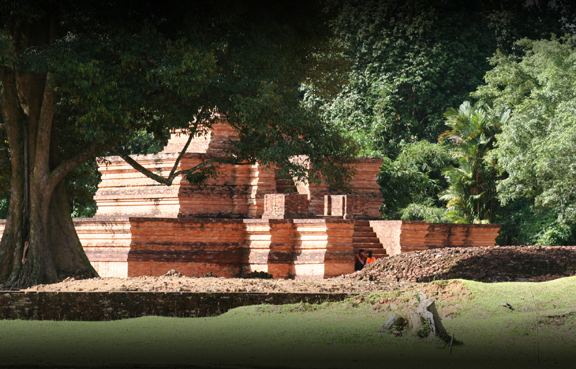 Jambi City was denoted as the administrative capital of the Jambi autonomic area by the Governor of Sumatra on 17 May 1946. In 1956, Jambi City was given its city status, and eventually became the capital of Jambi province on 6 January 1957.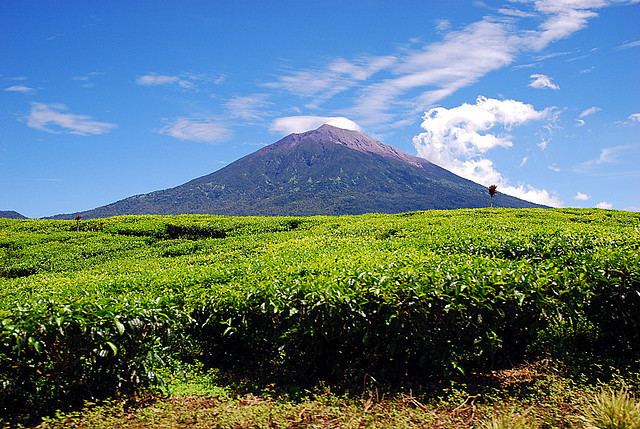 The total land area of Jambi city is 205.38 km2 (79 sq mi). Jambi City is located at the south-western portion of the Sumatran Basin, a low-lying area in Eastern Sumatra with an altitude of 0 to 60m above sea level. A segment of the Batanghari River, the longest river in Sumatra at 1,700 km (1,056 mi), flows through Jambi City.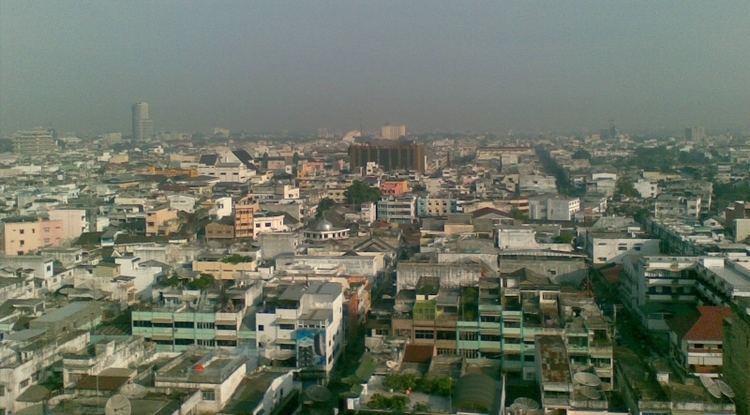 Jambi City has a tropical climate with a minimum temperature of 22 to 23 °C (72 to 73 °F) and a maximum termperature of 30 to 32 °C (86 to 90 °F). The level of humidity ranges from 82 to 28%. Annual rainfall of Jambi City is 2,296.1 mm (90.4 in), with the rainy season lasting from October to March with 20 rainy days a month. The dry season lasts from April to September with an average of 16 rainy days a month.
Jambi City Wikipedia
(,)http://upload.wikimedia.org/wikipedia/commons/8/87/Candi_Tinggi.jpg(,)http://upload.wikimedia.org/wikipedia/commons/7/75/Candi_Gumpung_Muarojambi.jpg(,)http://image.slidesharecdn.com/1-131024231841-phpapp02/95/early-history-of-george-town-penang-3-638.jpg%3Fcb%3D1410866884(,)http://upload.wikimedia.org/wikipedia/commons/b/bd/Maitreya_Komering_Srivijaya_Side.JPG(,)http://image.slidesharecdn.com/1-131024231841-phpapp02/95/early-history-of-george-town-penang-7-638.jpg%3Fcb%3D1410866884(,)http://upload.wikimedia.org/wikipedia/commons/8/8a/Sultans_at_the_first_Malayan_Durbar.jpg(,)http://upload.wikimedia.org/wikipedia/commons/3/30/Borobudur_ship.JPG(,)https://southeastasiankingdoms.files.wordpress.com/2013/01/rumah-jambi.jpg
(,)http://upload.wikimedia.org/wikipedia/commons/7/7d/Mount_Kerinci_from_Kayuaro.jpg(,)http://upload.wikimedia.org/wikipedia/commons/5/5d/MedanSkyline.jpg(,)http://www.indonesia.travel/public/media/images/upload/poi/P1010219.jpg(,)http://partners.baliwww.com/uploads/photos/3086.jpg(,)http://mw2.google.com/mw-panoramio/photos/medium/41289952.jpg(,)http://3.bp.blogspot.com/-8Rtd8Rr13bg/UGaHi_YsTQI/AAAAAAAAB5o/79pyx6W7IVo/s1600/SHELTER%2B2.JPG(,)http://mw2.google.com/mw-panoramio/photos/medium/15598775.jpg(,)https://www.pixoto.com/images-photography/landscapes/waterscapes/jembatan-aurduri-1-jambi-121622671.jpg(,)https://www.pixoto.com/images-photography/landscapes/travel/path-in-aroma-pecco-kayu-aro-kerinci-jambi-88415648.jpg
(,)http://r-ec.bstatic.com/images/hotel/840x460/108/10818322.jpg(,)http://www.asiaworldindonesia.com/wp-content/uploads/yootheme/widgetkit/lightbox/bali/anantara-seminyak-and-spa.jpg(,)http://www.asiaworldindonesia.com/wp-content/uploads/yootheme/widgetkit/lightbox/bali/legian-corner.jpg(,)http://cdn.ticktab.com/upload/hotels/ID-JA-JMB-000002_Abadi-Hotel-Convention-Center-Jambi/hotel_images/original/2014589649113083a10d365541d23e99.jpg(,)http://r-ec.bstatic.com/images/hotel/840x460/384/38434933.jpg(,)http://cdn.ticktab.com/upload/hotels/ID-JA-JMB-000002_Abadi-Hotel-Convention-Center-Jambi/hotel_images/original/474c07b3a2d38135a58499b9d7f4384e.jpg(,)http://s3.burpple.com/foods/2ca80368564e01d2046994155_original.%3F1398698256(,)http://v2.garudamagazine.com/images/img_tn_novotel_mar2010.jpg