Jaggaiahpeta is a municipal town in Krishna district of Andhra Pradesh, India. The town is located on the banks of the Paleru River which is a tributary of the Krishna River.
About 180 years ago, the region surrounding Jaggaiahpeta was governed by a ruler, by name Sri Rajah Vasireddy Venkatadri Nayudu, who was famous for his piety and devotion and for the construction of many a temples in honour of Lord Siva and Lord Vishnu. It is said that he founded two towns, namely, Jaggaiahpeta, named after his father Jaggayya, and Achampeta, named after his mother Atchamma. The founding of the towns by Venkatadri Nayudu find mention in a Telugu verse of a certain well-known poet, too. surendra, Laxman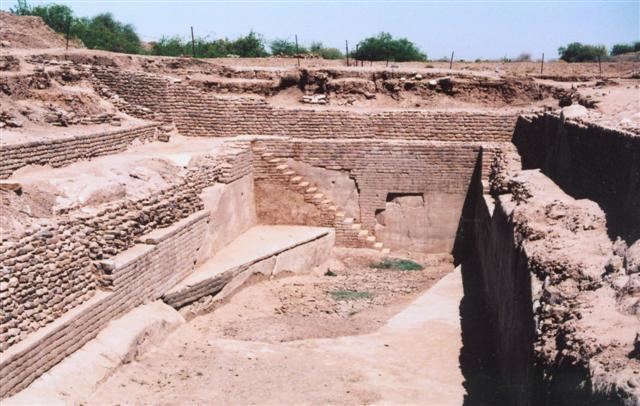 Records of the Government suggest founder of the town was Venkatadri Nayudu, developed and named the village Betavolu to Jaggaiahpeta. The region was then infested with robbers and hence the old village was called Dongala Betavolu (Robbers Betavolu). For some time, Jaggaiahpeta was mentioned in Government records with Betavolu written in brackets. Even now, in some old documents in the houses of some indigenous bankers of the town, we find only Betavolu mentioned as the name of the village.
All this is recent history and is self-evident. But apart from it, this region has an ancient and splendid history behind it. Though it is so, only a few know that the innocent-looking mound Dhanam Bodu, lying east of Jaggaiahpeta, has in it the remains of an ancient stupa, which has been lying there for 2,000 years.
The majority of the people in Jaggaiahpeta are engaged in trade and commerce. Agriculture is also the most important occupation of the people.
(,)http://www.thehindu.com/multimedia/dynamic/01829/JAGGAYYAPET_ASSEMB_1829018f.jpg(,)http://upload.wikimedia.org/wikipedia/commons/1/19/Dholavira1.JPG(,)http://i1.ytimg.com/vi/7g4iDqNVLe0/0.jpg(,)http://i.ytimg.com/vi/V4pZ-XhmSh8/maxresdefault.jpg(,)http://i.ytimg.com/vi/p3050qBpBTQ/0.jpg(,)http://i.ytimg.com/vi/fpkHZ_njJwI/0.jpg(,)http://i.ytimg.com/vi/WFSxhnC2Ia4/0.jpg
(,)http://d2yhexj5rb8c94.cloudfront.net/sites/default/files/styles/article_node_view/public/jagan%2520mohan%2520reddy%2520in%2520Jaggaiahpet%2520-%2520PTI_0.jpg(,)http://www.ebharat.in/sites/default/files/imagecache/node_preview/sites/default/files/800px-Vedadri3.jpg(,)http://i.ytimg.com/vi/ImgJJ6aNUnA/maxresdefault.jpg