Nationality

Indian




Ethnicity

Indian





Website

jagdishchaturvedi.com




Name

Jagdish Chaturvedi






Born

27 March 1984 (age 31) (

1984-03-27

)

Bangalore, Karnataka, India




Alma mater

St. John's Medical College
Dr jagdish chaturvedi on indo global healthcare summit expo 2014
Dr. Jagdish Chaturvedi (born on 27 March 1984) is an Indian ear, nose and throat surgeon and an inventor for affordable medical devices tailored specifically for the Indian population. At present, he heads clinical innovations at a medical technology company in Bangalore called Innaccel. He is an author of the books "Inventing Medical Devices: A perspective from India" and "The benefits of failing successfully". He is also recognized as a stand-up comedian popularized by his channel "The Magaa of small things" on Youtube.
Contents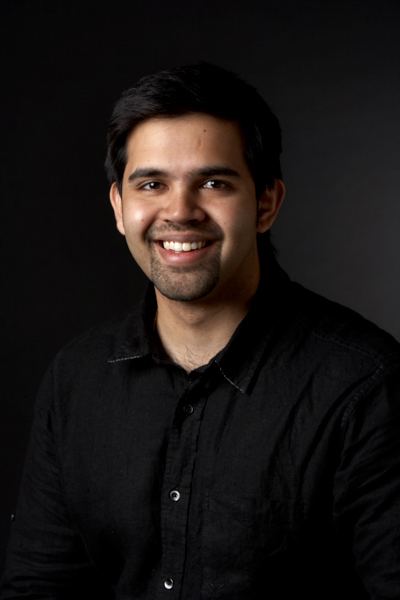 The indian perspective of innovation jagdish chaturvedi tedxbitspilani
Education and research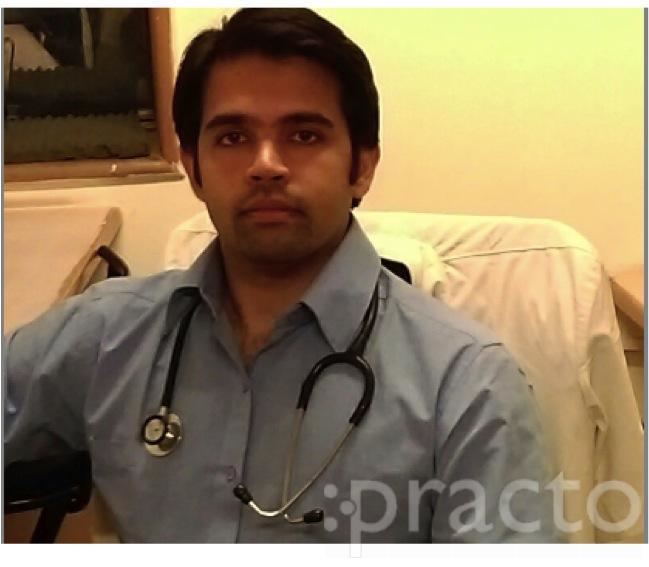 Dr. Jagdish Chaturvedi received his undergraduate training in medical sciences from Sri Siddhartha Medical College, Tumkur under Rajiv Gandhi University of Health Sciences, Karnataka. He completed his postgraduate training in Ear, nose and throat surgery from St. John's Medical College, Bangalore under the National Board of Examinations. Dr. Jagdish Chaturvedi was a Stanford India Biodesign fellow in 2012 and received formal training in the Biodesign process (Medical device Innovation) at Stanford University in California USA, All India Institute of Medical Sciences and Indian Institute of Technology in New Delhi, India.
Inventions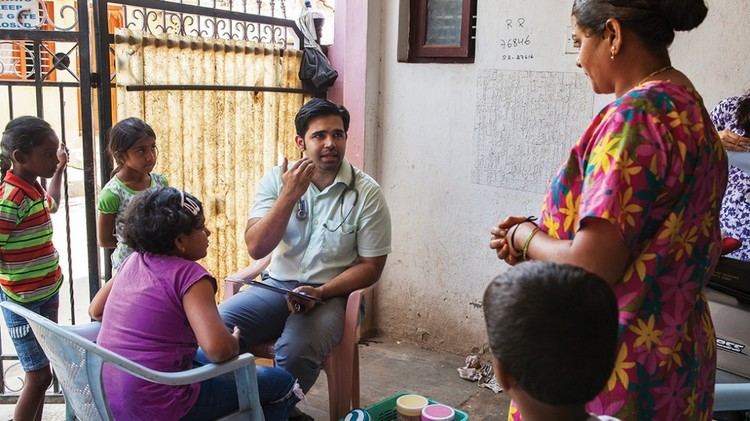 Dr. Jagdish Chaturvedi is a co-inventor for 18 medical device inventions each presently at different stages of development. His first invention, the Ear Nose Throat Multiscope Recorder[EMR], is a low cost portable device that can perform video-endoscopy of the ear, nose and throat using interchangeable standard endoscopes. After the initial conceptualisation and early development by Dr. Chaturvedi, further design and development of this device was carried out by a design firm in Bangalore called Icarus Nova Discovery Pvt. Ltd. through a technology transfer. This device was further licensed out to Medtronic and called ENTraview. It has been used by health workers to screen over 200,000 patients for ear diseases.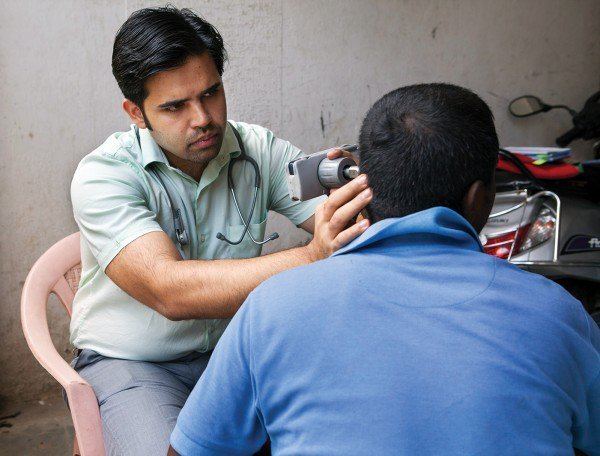 During the fellowship Dr. Jagdish Chaturvedi co-invented a novel low cost liver biopsy device called Bioscoop that performs biopsy using a safer technology along with Siraj Bagwan, Dr. Jonathan Pillai and Siddhartha Joshi. This technology won the Empresario business plan contest held at IIT Kharagpur in 2012 and is currently being developed by Indiolabs Pvt. Ltd in Bangalore founded by co-inventor Siraj Bagwan. During the fellowship, Dr. Chaturvedi also co-invented a simple device called Noxeno that makes foreign body removal from the nose safer and easier for rural medical practitioners. The Department of Technology (DBT) has awarded Dr. Chaturvedi the Biotech Ignition Grant (BIG - round four) worth 43 lakh INR for the development of Noxeno. This device is currently being developed further by Innaccel, a medtech company based out of Bangalore. Another invention called parasafe, a low cost kit that enables safer abdominal paracentesis, co-invented by Dr. Jagdish Chaturvedi during the fellowship is now being developed further by an Indigenous disposable devices manufacturing company called Mecmaan Healthcare Private Limited based out of New Delhi. This company is also developing two other devices Thorashield (safer pleural tapping device and Accufeed (accurate nasogastric tube insertion device) also co-invented by Dr. Chaturvedi during his involvement with the Stanford India Biodesign Internship program as a faculty inventor. Dr. chaturvedi has also co-invented (along with 7 other co-inventors) a low cost portable mechanical CPAP device called Saans that is designed to prevent lung collapse in babies with respiratory distress while they are being transported from one hospital to the other. This invention has won the Tata Social Enterprise Challenge in 2015. A low cost Balloon Sinuplasty device called Sinucare, co-invented by Dr. Chaturvedi, has recently been launched in the market in October 2016.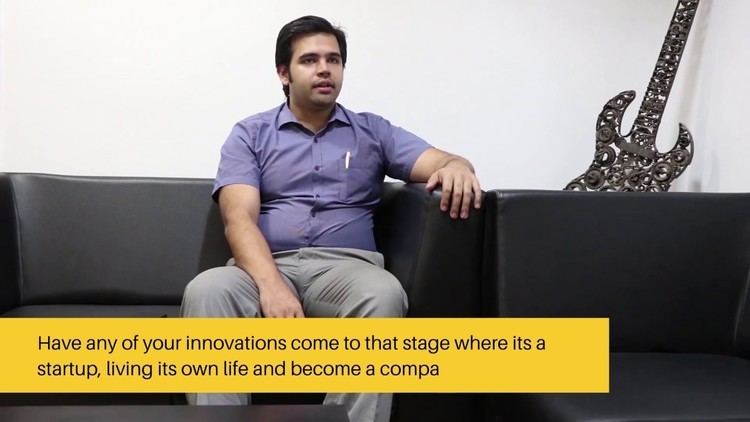 Dr. Chaturvedi has authored two books titled " Inventing medical devices - A perspective from India" that shares his experiences while developing all these medical devices in India over the last 7 yearsand "The benefits of failing successfully" which shares the importance of failures and mistakes through personal anecdotes.
Recognition
Dr. Chaturvedi is one of the 35 innovators under the age of 35 by MIT Technology review 2016. He was recently featured in Channel News Asia's video series- Field guide to innovations which showcases the process of innovations implemented by him. Dr. Chaturvedi's invention called EMR, also called Entraview is considered to be one of the top 30 technological innovations in the country, evaluated from over 800 technologies and was awarded the DST – Lockheed Martin India Innovation Gold Medal Growth Programme Award for the year 2012. In addition, Dr. chaturvedi has been awarded the Biotech Ignition Grant in February 2014 (Round 4) for a sum of 43 Lakh INR for the development of Noxeno – A low cost easy to use nasal foreign body extractor and has won the FICCI – Terumo Awards 2014 & Tata Social enterprise challenge 2015 for Saans- an easier way to maintain lung function in neonates with RDS during transportation (Team Saans) Dr. Chaturvedi's recent invention called Aawaazz, an objective behavioural neonatal screening device won the GE digital healthcare challenge in the recently conducted CamTech Jugaadathon in June 2015.
References
Jagdish Chaturvedi Wikipedia
(Text) CC BY-SA