Native name

Ma Yun / 马云




Role

Business magnate




Residence

Hangzhou





Nationality

Chinese




Spouse

Zhang Ying




Name

Jack Ma




Children

Ma Yuankun






Born

10 September 1964 (age 53) (

1964-09-10

)

Hangzhou, Zhejiang, China




Alma mater

Hangzhou Normal University, Cheung Kong Graduate School of Business (CKGSB)




Occupation

Founder and Chairman of Alibaba Group




Education

Hangzhou Normal University (1988)




Organizations founded

Alibaba Group, Alibaba.com




Similar People

Peng Lei, Wang Jianlin, Li Ka‑shing, Ma Huateng, Robin Li




Net worth

38.7 billion USD (2017)



Kenya President Kenyatta Meets with Chinese Business Magnate, Jack Ma
Ma Yun (Chinese: 马云, [mà y̌n]; born September 10, 1964), known professionally as Jack Ma, is a Chinese business magnate who is the founder and executive chairman of Alibaba Group, a family of Internet-based businesses.
Contents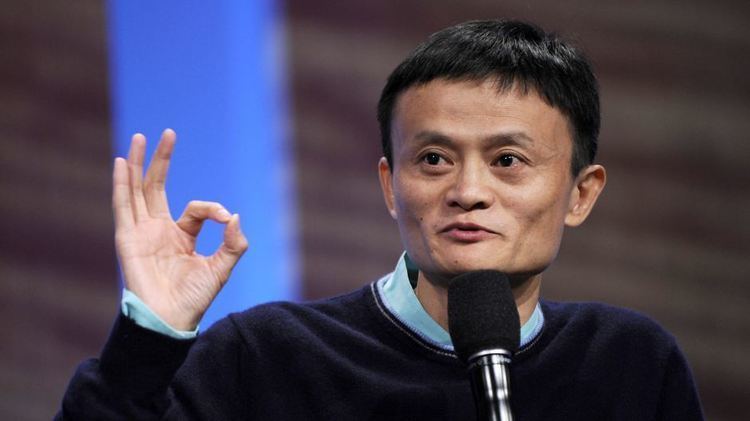 He is one of the richest men in China and Asia with a net worth of US$39.2 billion, as of September 2017. He has become a global icon in business and entrepreneurship, one of the world's most influential businessmen, and a philanthropist known for expounding his philosophy of business. He was ranked 2nd in Fortune's 2017 "World's 50 Greatest Leaders" list.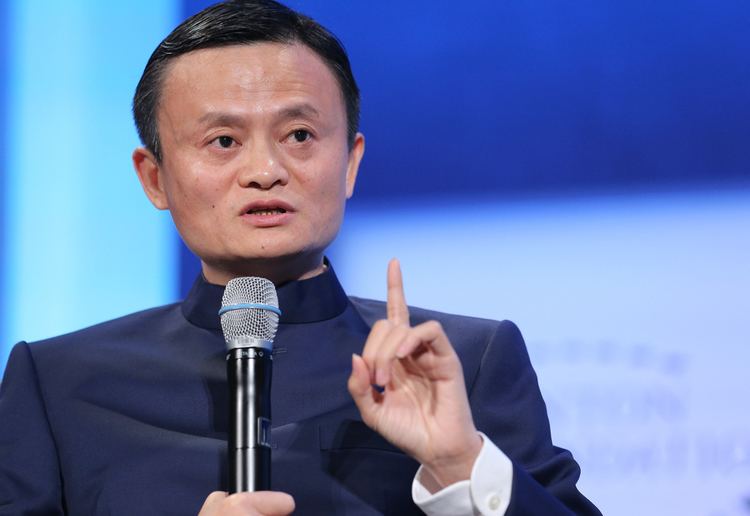 Facts
His real name is Ma Yun.
He started his career as an English teacher.
He was kidnapped on his first trip to the United States.
Jack Ma started Alibaba with a group of his English students.
Jack Ma's Life Advice Will Change Your Life (MUST WATCH)
Early life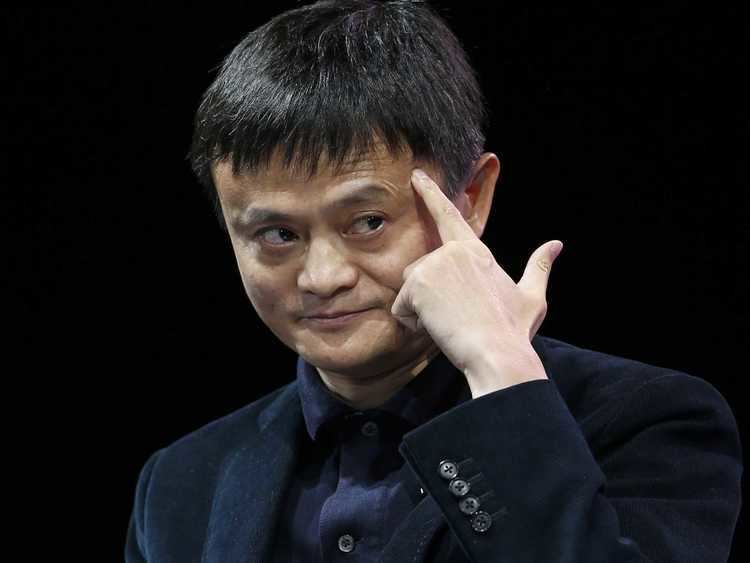 Ma was born in Hangzhou, Zhejiang Province, China. Ma started to study English at a young age and practiced English daily by conversing with English-speakers at Hangzhou international hotel, a 70 min bike ride from his home. He would give them tours around the city for free to improve his English. He did this for nine years. He became pen pals with one of those foreigners, who nicknamed him "Jack" because he found it hard to pronounce his Chinese name.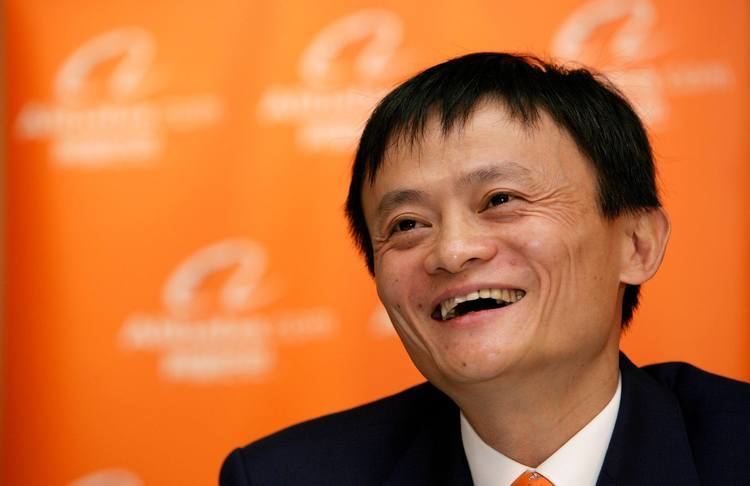 Later in his youth, Ma struggled attending college. The Chinese entrance exams are held only once a year and it took Ma four years to pass. After that, Ma attended Hangzhou Teacher's Institute (currently known as Hangzhou Normal University) and graduated in 1988 with a B.A. in English. While at school, Ma was head of the student council. After graduation, he became a lecturer of English and International Trade at Hangzhou Dianzi University. He later enrolled at Beijing-based Cheung Kong Graduate School of Business (CKGSB) and graduated in 2006.
Career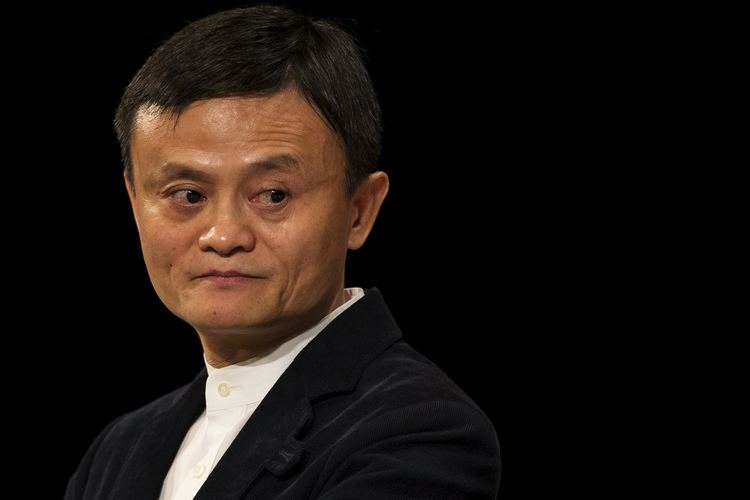 Jack Ma applied for 30 different jobs and got rejected by all. "I went for a job with the police; they said, 'you're no good,'" Ma told interviewer Charlie Rose. "I even went to KFC when it came to my city. Twenty-four people went for the job. Twenty-three were accepted. I was the only guy...". In addition he applied 10 times for Harvard and got rejected.
In 1994, Ma heard about the Internet. In early 1995, he went to the US and with his friends' help he got introduced to the Internet. During his first encounter he searched the word "beer". Although he found information related to beer from many countries, he was surprised to find none from China. Further, he tried to search for general information about China and again was surprised to find none. So he and his friend created an "ugly" website related to China. He launched the website at 9:40 AM and by 12:30 PM he had received emails from some Chinese wishing to know about him. This is when Ma realized that the Internet had something great to offer. In April 1995, Ma, his wife and a friend went around, asked for USD 20,000, and started their first company. Their company was dedicated to creating websites for companies. He named their company "China Yellow Pages." Within three years, his company had made 5,000,000 Chinese Yuan which was equivalent to USD 800,000.
Ma began building websites for Chinese companies with the help of friends in the US. He has said that "the day we got connected to the Web, I invited friends and TV people over to my house," and on a very slow dial-up connection, "we waited three and a half hours and got half a page.... We drank, watched TV and played cards, waiting. But I was so proud. I proved (to my house guests that) the Internet existed." (At a conference in 2010, Ma revealed that he has never actually written a line of code nor made one sale to a customer. He acquired a computer for the first time at the age of 33.)
From 1998 to 1999, Ma headed an information technology company established by the China International Electronic Commerce Center, a department of the Ministry of Foreign Trade and Economic Cooperation. In 1999, he quit and returned to Hangzhou with his team to found Alibaba, a China-based business-to-business marketplace site in his apartment with a group of 18 friends. He started a new round of venture development with 500,000 yuan.
In October 1999 and January 2000, Alibaba twice won a total of a $25 million foreign venture capital investment. The program was expected to improve the domestic e-commerce market and perfect an e-commerce platform for Chinese enterprises, especially small and medium-sized enterprises (SMEs), to address World Trade Organization (WTO) challenges. Ma wanted to improve the global e-commerce system and from 2003 he founded Taobao Marketplace, Alipay, Ali Mama and Lynx. After the rapid rise of Taobao, eBay offered to purchase the company. However, Ma rejected their offer, instead garnering support from Yahoo co-founder Jerry Yang with a $1 billion investment.
In September 2014 it was reported Alibaba was raising over $25 billion in an initial public offering (IPO) on the New York Stock Exchange. Alibaba became one of the most valuable tech companies in the world after raising $25 billion, the largest initial public offering in US financial history. Ma now serves as executive chairman of Alibaba Group, which is a holding company with nine major subsidiaries: Alibaba.com, Taobao Marketplace, Tmall, eTao, Alibaba Cloud Computing, Juhuasuan, 1688.com, AliExpress.com and Alipay.
In November 2012, Alibaba's online transaction volume exceeded one trillion yuan. Ma was thus labeled "trillion Hou", meaning literally "Trillion Yuan Marquis" in Chinese.
On September 8 2017, to celebrate Alibaba's 18th year of establishment, Ma appeared on stage and turned the event into a 'Thriller' with a Michael Jackson inspired performance. This isn't the first time Ma has performed at an Alibaba event. He performed part of "Can You Feel The Love Tonight" at the 2009 event while dressed as heavy metal lead singer.
The company has had a lot to celebrate. Stocks hit an all-time high on Aug. 17 after the company beat earnings estimates.
Ma has often been invited to lecture at universities such as the Wharton School at the University of Pennsylvania, Massachusetts Institute of Technology, Harvard University, and Peking University.
As of 2016, Ma is the owner of Château de Sours in Bordeaux, Chateau Guerry in Côtes de Bourg and Château Perenne in Blaye, Côtes de Bordeaux.
On January 9, 2017 (2017-01-09), Ma talked with United States President Donald Trump at Trump Tower about how to create 1 million US jobs in five years.
Accomplishments
In 2004, China Central Television and its viewers selected Ma as one of the "Top 10 Business Leaders of the Year".
In Sep 2005, World Economic Forum selected Ma as a "Young Global Leader". Fortune Magazine also selected him as one of the "25 Most Powerful Businessperson in Asia". Businessweek also selected him as a "Businessperson of the Year" in 2007, and Barron's chose him as one of the 30 "World's Best CEOs" in 2008.
In May 2009, Time magazine selected Ma as one of the world's 100 most powerful people. In reporting Ma's accomplishments, Adi Ignatius, former Time senior editor and editor-in-chief of the Harvard Business Review, noted that "the Chinese Internet entrepreneur is soft-spoken and elflike — and he speaks really good English" and remarked that "Taobao.com, Mr. Ma's consumer-auction website, conquered eBay in China." In 2014, he was again included in the list. BusinessWeek chose him as one of China's Most Powerful People,. Forbes China also selected him as one of the Top 10 Most Respected Entrepreneurs in China by in 2009. Ma received the 2009 CCTV Economic Person of the Year: Business Leaders of the Decade Award.
In 2010, Ma was selected by Forbes Asia as one of Asia's Heroes of Philanthropy for his contribution to disaster relief and poverty.
In 2011 it was announced that one of his companies had gained control of Alipay, formerly a subsidiary of Alibaba Group, so as to "comply with Chinese law governing payment companies in order to secure a license to continue operating Alipay. Numerous analysts reported that Ma sold Alipay to himself below market value without notifying the board of Alibaba Group or the other major owners Yahoo and Softbank, while Ma stated that Alibaba Group's board of directors were aware of the transaction. The ownership dispute was resolved by Alibaba Group, Yahoo! and Softbank in July 2011.
Ma was awarded an honorary doctoral degree by the Hong Kong University of Science and Technology in November 2013.
Ma is a board member of Japan's SoftBank and China's Huayi Brothers Media Corporation. He became a trustee of The Nature Conservancy's China program in 2009 and joined its global board of directors in April 2010. In 2013, he became chairman of the board for The Nature Conservancy's China Program; this was one day after he stepped down from Alibaba as company CEO. Ma is the first Chinese citizen to serve on The Nature Conservancy's board.
In 2014, he was ranked as the 30th most powerful person in the world in an annual ranking published by Forbes.
In 2015, Asian Award honored him with the Entrepreneur of the Year award.
In 2017, Fortune ranked Ma second on its World's 50 Greatest Leaders list.
In 2017, a KPMG survey ranked Ma third in global tech innovation visionary survey.
Views
In 2007, in response to worldwide criticism of the practice of killing sharks for their fins, Ma announced that he and his family had "sworn off shark fin soup now and forever." Ma has stated that moment created a newfound interest in environmentalism that would shape his future ethos. In January 2009, Alibaba Group revised its listing policy and banned the sale of shark fin products on all of its e-commerce platforms.
At the Alibaba.com annual shareholders meeting in May 2009, Ma encouraged those in attendance to take action by starting businesses to cope with the economic downturn rather than waiting for government or business to help them. He reminded everyone that the great fortunes of the world were made by people who saw opportunities that others didn't, and he noted that the aftermath of the recent global recession would be no different in terms of exposing new ways of doing business. Alibaba has been growing and is still in the growth stage of the innovation cycle.
At the annual general meeting of shareholders for Alibaba.com in May 2010, Ma announced Alibaba Group would begin in 2010 to earmark 0.3% of annual revenue to environmental protection, particularly on water and air quality improvement projects. Of the future of Alibaba, he has said that "our challenge is to help more people to make healthy money, 'sustainable money,' money that is not only good for themselves but also good for the society. That's the transformation we are aiming to make."
In 2015 Ma made his first purchase of conservation land outside China when he bought a 28,100-acre property named Brandon Park in Paul Smiths, New York, in Adirondack Park for $23 million.
Personal life
Jack Ma is married to Zhang Ying. They have a son and a daughter.
Ma met his wife when they were studying at Hangzhou Normal University. They married shortly after graduating in the late 1980s. Both began working as teachers.
According to Ma and his assistant, Ma had been studying and practicing Chen-style Tai Chi Chuan, a Chinese martial arts form, in Hangzhou for some time when in 2009 he began studying with Wáng Xī'an, a well-known martial arts master and teacher. In 2011, Ma hired several tournament-winning Tai Chi players to teach at Alibaba. Wang, Jet Li, and Ma teach regular classes at Alibaba, at which attendance by employees is mandatory. Ma's vision, according to his assistant, is that one day people will remember him above all as a Tai Chi master, rather than solely as the founder of China's largest internet company and online shopping website.
References
Jack Ma Wikipedia
(Text) CC BY-SA