Nominal

USD 228,398 billion




PPP

USD 724,200 billion (1st in Indonesia
aku cinta krl theme song krl jabodetabek indonesia
Jabodetabek (originally Jabotabek) is an official and administrative definition of the urban area or megacity surrounding the Indonesia capital city, Jakarta. The definition "Jabotabek" dated from the late 1970s and was revised to "Jabodetabek" a decade later when "De" (for "Depok") was inserted into the name; it finally included five municipalities and three regencies, it was officially expanded again in 2011 to "Jabodetabekjur" to incorporate a part of Cianjur Regency.
Contents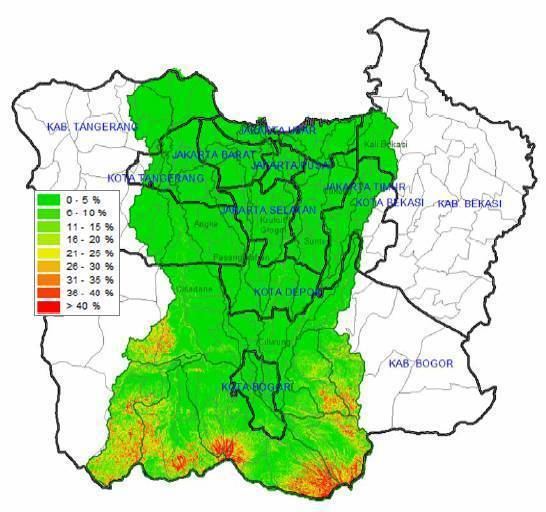 The area comprises the DKI Jakarta and parts of West Java and Banten provinces, specifically the three regencies of those provinces which surround Jakarta - Bekasi and Bogor in West Java, and Tangerang in Banten. Also included were the Kota (formerly Kotamadya) independent municipalities of Bogor, Depok, Bekasi, Tangerang and South Tangerang. The name of the region is taken from the first two (or three) letters of each city's name: Jabo(de)tabek from Jakarta, Bogor, (Depok), Tangerang and Bekasi.
Jabodetabek, with an area of 6,392 km2, was over 28.0 million according to the Indonesian Census 2010, and by January 2014 was officially estimated to have increased to over 30.0 million making it the most populous region in Indonesia, as well as the second most populous urban area in the world. The population share of Jabodetabek to national population was increased from 6.1% in 1961 to 11.26% in 2010.
The region is the center of government, culture, education, and economy of Indonesia. It has pulled many people from throughout of Indonesia to come, live and work. Its economic power makes Jabodetabek the country's premier center for finance, manufacture and commerce.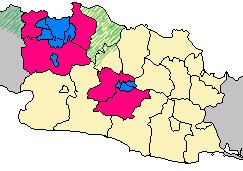 The region was established in 1976 through Presidential Instruction No. 13 in response to the needs to sustain the growing population of capital city. Indonesia's government established Jabotabek Cooperation Body (Badan Kerjasama Pembangunan) of the joint secretariat of Government of DKI Jakarta and West Java province.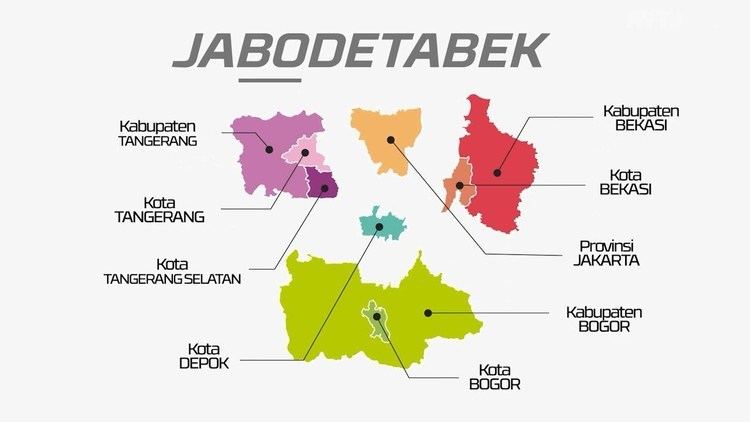 kompilasi rush hour at jatinegara station krl commuter line jabodetabek
Greater Jakarta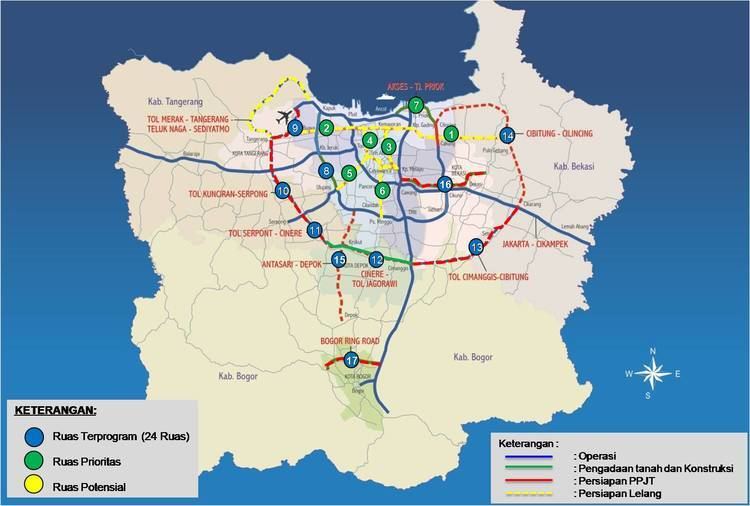 The generic term Greater Jakarta refers to the urban region surrounding Jakarta, it is not specific to any official or administrative designations. On the contrary, dependent on context, it may refer to the built-up area around Jakarta.
Demographics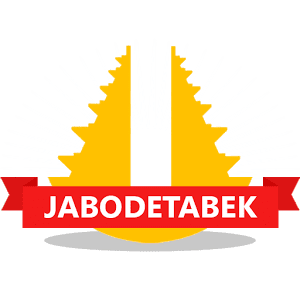 Among the inhabitants, approximately 10.135 million live in Jakarta in January 2014; about 8.84 million in the five cities of Bogor, Depok, Bekasi, Tangerang and South Tangerang; and about 11.115 million in the three regencies (Bekasi Regency, Tangerang Regency and Bogor Regency). The population is steadily increasing due to migration from other parts of Indonesia. The proportion of core city (Jakarta) population to the total population of metropolitan area also declined significantly. In 2010, the population of Jakarta only 35.5% to the total population of Jabodetabek area, decline from 54.6% in 1990 to 43.2% in 2000. However, there has been relative shifting of in migration destination from Jakarta city to other cities in Jabodetabek area. Nowadays, about 20% of Indonesia's urban population is concentrated in the Jabodetabek area.
Common names for Greater Jakarta:
W.J. = West Java Province
B. = Banten Province
Sources:
2010 decennial census
2015 BPS Banten
2015 BPS West Java
Economy
Nowadays, the role of Jabodetabek in the national economy is still dominant although the decentralization policy has been implemented since Reformasi in 1998. The region accounts for 25.52% of total national gross domestic product and 42.8% to the total GDP of Java Island in 2010. There are three dominant sectors which have high contribution to the total Jabodetabek's GDP comprising: industrial sector (28.36%), financial sector (20.66%) as well as trade, hotel and restaurant sectors (20.24%). Based on the contribution of each sector to the total national GDP in 2010, Jabodetabek contributed 41.87% for finance sector, 33.1% for construction and building, as well as 30.86% for transportation.
Prime business and commercial centers is "Golden Triangle" in central Jakarta. There are country's premier financial center, Sudirman Central Business District (SCBD), Mega Kuningan, Rasuna Epicentrum as well as along Jenderal Sudirman, M.H Thamrin and Rasuna Said Avenue. Jakarta's Golden Triangle also known to expatriates and local populates as a lifestyle center of the metropolis. There are countless high end boutiques, fine restaurants, coffee shops and malls. Kelapa Gading is the newest business district, lifestyle center and residential areas, located in the north-eastern part of Jakarta city. It has several bars and entertainment places that open up until late night.
The development of large scale residential areas and industrial parks in the Jabodetabek has been induced by infrastructure development, especially toll roads and railways. Jabodetabek has been built industrial estate in the outskirts, mainly in Cikarang, home to a dozen industrial estates with more than 2,500 industrial companies. Cikarang industrial estate occupied a total land area of about 11,000 hectares and became the largest concentration of manufacturing activities in Southeast Asia. Many foreign companies are located in Cikarang industrial estate, such as from Japan, Korea, China, United States and Singapore.
Transportation
The region is partly defined by the areas from which people commute into the city. All Municipality and Regencies has access of toll road and rail service.
Air
Jabodetabek area has two major airports, Soekarno Hatta International Airport, commonly known as Cengkareng Airport (CGK) and Halim Perdanakusuma International Airport (chiefly domestic). Pondok Cabe Airport in South Tangerang is used for civilian and military airport, owned by the state oil company Pertamina.
Rail
Jabotabek is served by commuter train known as KRL Commuter Jabodetabek with five lines:
Bogor - Jakarta Kota line, the busiest commuter railroad in Jabotabek. It has four major terminals at Bogor railway station in Bogor City, Depok railway station in Depok City, Manggarai Station in South Jakarta (Main Transfer Point), and finally at Jakarta Kota railway Station.
Bogor - Jatinegara loop line. It has six major terminal at Bogor railway station in Bogor City, Depok railway station in Depok City, Manggarai Station in South Jakarta (Main Transfer Point), Tanah Abang Station (Central Jakarta), Duri Station (West Jakarta), and finally at Jatinegara Station (East Jakarta).
Bekasi - Jakarta Kota line, the second busiest commuter railroad in Jabotabek. It has four major terminals at Bekasi station in Bekasi City, Jatinegara Station (East Jakarta), Manggarai Station in South Jakarta (Main Transfer Point), and finally at Jakarta Kota Station.
Maja - Tanah Abang line. It has four major terminals at Maja Station (Lebak Regency), Parung Panjang railway station (Bogor Regency), Serpong railway station (South Tangerang City), and finally at Tanah Abang Station (Central Jakarta).
Tangerang - Duri line. It has two major terminals at Tangerang railway station (Tangerang City) and Duri Station (West Jakarta).
Visit KRL Commuter Jabodetabek website for lines and schedule information (in Indonesian)
Bus
The TransJakarta bus rapid transit service (known as Busway) was developed throughout Jakarta and has 12 corridors (active) and three corridors (planned). Besides, the system also connects to Bekasi, Depok and Tangerang. There are three routes connecting Jakarta with Bekasi vice versa, namely Harapan Indah - Pasar Baru, West Bekasi - Bunderan HI, and East Bekasi - Tanjung Priok. While for Depok, only one route : Margonda - Manggarai. In addition to, the feeder buses of Transjakarta serves commuters from satellite cities, such as Bumi Serpong Damai and Bintaro Jaya (South Tangerang) as well as Kemang Pratama, Grand Galaxy City and Cibubur (Bekasi).
Jabodetabek commuters also serviced by private bus, such as Mayasari Bakti, Kopaja and Metro Mini with numerous routes throughout the region. The region has many bus terminals, but only six major bus terminals have intercity services: Pulo Gadung, Kampung Rambutan, Lebak Bulus, Rawamangun, Kalideres, and Bekasi.
References
Jabodetabek Wikipedia
(Text) CC BY-SA