J Nathan Bazzel is an American actor, known particularly for his portrayal of Thomas Jefferson.
Contents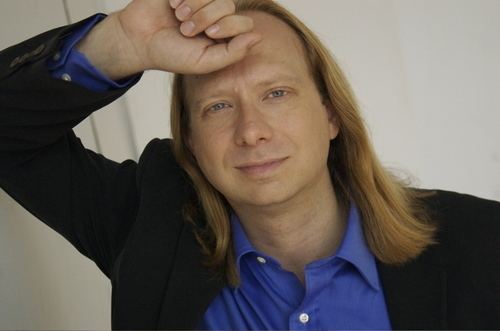 Work as Thomas Jefferson
Since 1994, Mr. Bazzel has been a leading interpreter of Thomas Jefferson. Based in Philadelphia, Mr. Bazzel has performed as Mr. Jefferson for two Presidents, The Ambassador of the Republic of France and across the country. His interpretations have gained him featured appearances on NBC's TODAY, ABC's Good Morning America, and CBS' The Morning Show. In 2002, Mr. Bazzel was part of the Super Bowl pre-show "The Spirit of America". This piece was re-aired by FOX sports in 2005.
In 2006, he portrayed John Morton on a tour of Finland arranged by the U.S. Embassy in Helsinki. This critically successful tour took him to Helsinki, Jyvaskala, and Rautalampi. The purpose was to raise awareness of the important, historical relationship between the United States and Finland, John Morton being of Finnish descent. The tour was arranged by U.S. Ambassador to Finland, Marilyn Ware and brought new connections between smaller Finnish communities and businesses and the United States.
He was formerly the Director of Communications for The College of Physicians of Philadelphia, the oldest professional medical society in the United States. It is also home to the Mütter Museum.
Work on Stage and Screen
Mr. Bazzel has also appeared on stage and screen in a career that began in 1979.
His Screen appearances include:
The Real Ben Franklin- Young Ben Franklin
Haunted Philadelphia- Thomas Jefferson
Work with HIV/AIDS and Avascular Necrosis
Mr. Bazzel is an outspoken advocate for understanding of the effects of HIV and HIV treatment on the human body. He is the founder of a website that educates people about the AIDS/HIV related complication, Avascular Necrosis (AVN). The most famous person living with this condition is world champion ice skater Rudy Galindo. Mr. Bazzel is one of several living exhibits in the history of The College of Physicians of Philadelphia's, Mütter Museum with both of his original hips in the collection and one on public display. His donations came after his right hip was replaced in 2001 and the left in 2004. Both were replaced due to AVN in HIV.[1]
Independent Film Making
Mr. Bazzel has also been moving into producing/directing independent films. His first film was a 30-minute short feature called "55 is the Speed Limit you Know!" This film was a documentary of legendary magician, and close friend of his, Teller (of Penn and Teller). "55 is the Speed Limit..." was told in humorous stories by Teller's parents, Joe and Irene Teller. It was one of the few times they appeared on film.
He has also been working on a series of shorts that evaluate the unique and interesting characters that make a city a vibrant and exhilarating place to live. The series is called "I am Philadelphia"
He is also in pre-production of a new independent documentary film with a working title of "Finding Home". It looks at the difference between Americans and other cultures in the sense of security that other cultures seem to have by a connection to their heritage. The film will focus on Mr. Bazzel's personal pursuit of finding strength and security by discovering those that came before him.
Personal life
Mr. Bazzel is proud of his Scottish heritage and is an active member of the Clan MacIntyre and the founder of the MacIntyres of Greenock. He worked for three years as the personal assistant to the Emmy-award winning performer Teller (of Penn & Teller), working directly with Mr. Teller's parents, Joe and Irene Teller. Mr. Bazzel continues to explore the art of Joe Teller, who he credits with giving him a deep appreciation of the abstract artist.
Mr. Bazzel enjoys discussion of Constitutional and Governmental history and policy. He classifies his political beliefs as Constitutional.
He is supporter of Scottish Independence and is a registered member of the Scottish National Party.
References
J Nathan Bazzel Wikipedia
(Text) CC BY-SA