Joseph Donald Barnett (born January 10, 1944) is an American retired college basketball coach. He was a former head basketball coach at several Division I institutions, the most high-profile being Virginia Commonwealth University, where his most notable win consisted of a buzzer-beater NCAA Tournament win over Jim Calhoun's Northeastern Huskies. He is also well known for being a mentor of Tubby Smith, the current head coach at Texas Tech University. Most notably, Barnett taught Smith the philosophy of ball-line defense, which is a strategy that requires all defenders to stay between the line of the ball and the baseline. He was most recently the head coach and athletic director at Division II Hawaii Pacific.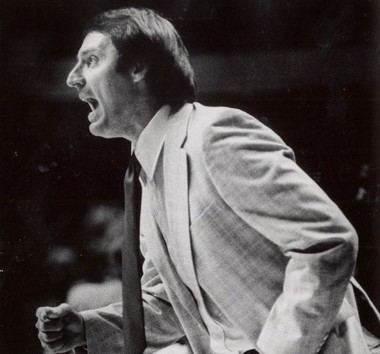 Barnett graduated from Winona State University in 1966 with two varsity letters each in baseball and basketball. He was inducted into the school's athletic hall of fame in 2002.
Barnett has a career record of 317–229 (.580) in Division I basketball, including 7 NCAA Tournament appearances. During his stay at Virginia Commonwealth, Barnett led the Rams to 5 NCAA tournament appearances, with 4 of those resulting in 1st round victories. In his first two years at Tulsa, he led the Golden Hurricane to back-to-back NCAA tournament appearances. Both of those, however, resulted in 1st round exits. That was the last time J.D. Barnett made the NCAAs.
Also, Maurice Cheeks, former head coach of the Philadelphia 76ers, was recruited by and played under Barnett while he was an assistant coach at West Texas State. While at West Texas State, Barnett is credited with organizing "The Cager Club", a support group which helped the basketball program.
In addition, Tom Izzo was hired by Barnett to be his recruiting coordinator at Tulsa. Izzo left a low paying student assistant position with Jud Heathcote to take the position with Tulsa. That experiment lasted all of seven weeks before Jud called Izzo offering him an assistant coaching position back in East Lansing.
From 1991 to 1994, Barnett was athletic director at Union High School in Tulsa, Oklahoma. Barnett also served as associate athletic director at Northwestern State while head men's basketball coach from 1994 to 1999. From 2000 to 2004, Barnett was senior associate athletic director for revenue development at Tulane University in New Orleans.
These former players and assistant coaches to Barnett later became head coaches.
Duggar Baucom: Tusculum (2003–2005); VMI (2005–2015); The Citadel (2015–present)
Gary Collier: Arlington Heights High School (2007–2011); Lewisville High School (2011–present)
Kevin Eastman: UNC Wilmington (1990–1994); Washington State (1994–1999)
Jeff Harada: Hawaii Pacific (women's, 2007–2011); Central Washington (women's, 2014–present)
David Hobbs: Alabama (1992–1998)
Ron Jirsa: Georgia (1997–1999); Marshall (2003–2007)
Phil Johnson: San Jose State (1998–1999; 2002–2005)
Charles McCoull: Dinwiddie High School (2014–present)
Kevin O'Neill: Marquette (1989–1994); Tennessee (1994–1997); Northwestern (1997–2000); Toronto Raptors (2003–2004); Arizona (interim, 2007–2008); USC (2009–2013)
Jim Rosborough: Northern Illinois (1986–1989); Arizona (interim, 2001)
Flip Saunders: Rapid City Thrillers (1988–1989); La Crosse Bobcats (1989–1994); Sioux Falls Skyforce (1994–1995); Minnesota Timberwolves (1995–2005; 2014–present); Detroit Pistons (2005–2008); Washington Wizards (2009–2012)
Jim "Snuffy" Smith: Bryn Mawr School (girls' varsity, 1997–2007)
Tubby Smith: Tulsa (1991–1995); Georgia (1995–1997); Kentucky (1997–2007); Minnesota (2007–2013); Texas Tech (2013–present)
Mike Sutton: Meadowbrook High School (1981–1994); Tennessee Tech (2002–2011)
Kelly Wells: Hawaii Pacific (2005–2006); Pikeville (2006–present)
George Whittaker: Cedar Rapids Silver Bullets (1989–1990)
Don Zierden: Pittsburgh Piranhas (1994–1995); La Crosse Bobcats (1996–1998)
Jason Tinsley: Bossier Parish Community College (1999 - 2002); University of North Carolina at Pembroke (2003 - 2008); Louisiana College (2010 - 2014); Northeastern State University (2014 - 2017)