Jürgen Chrobog (born February 28, 1940 Berlin) is a German jurist, diplomat, and German Ambassador to the United States from 1995 to 2001 and German State Secretary from 2001-2005. He was kidnapped on December 28, 2005 in eastern Yemen during a cross-country vacation, along with his wife and three grown sons, and released three days later along with his family.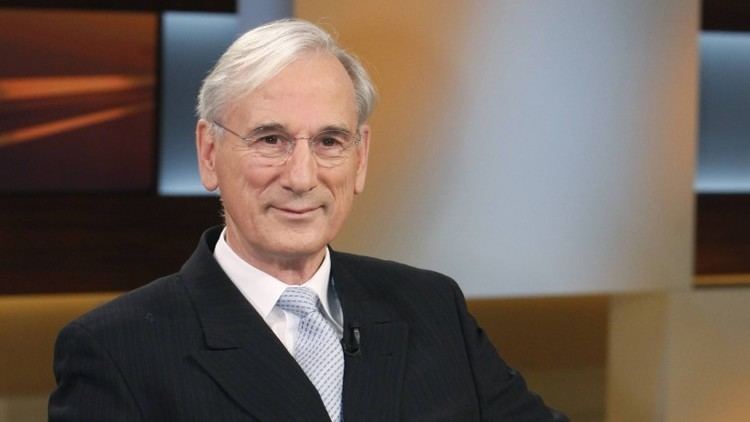 Secretary Chrobog is the Chairman of The Foxhall Group [1]. The organization provides advisory services to businesses, associations, not-for-profits and individuals around the world to meet their objectives in a highly competitive, complex and ever changing world. Mr, Chrobog is a frequent TV commentator and Op-Ed contributor commenting on international policy and economic issues.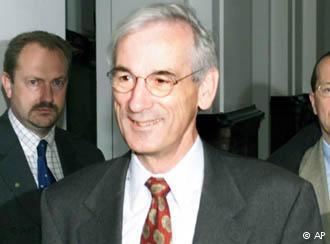 Mr. Chrobog served as Chairman of the Board of the BMW Foundation Herbert Quandt, a non-profit organization focused on connecting business leaders from around the world until July 2013. He chaired numerous conferences of the Foundation in the US, Asia, the Middle East, South Africa and Western and Eastern Europe, including Russia and has established close personal relationships in these regions. As part of the Foundation's global agenda, Mr. Chrobog promoted issues on Responsible Leadership, Social Innovation and Entrepreneurship.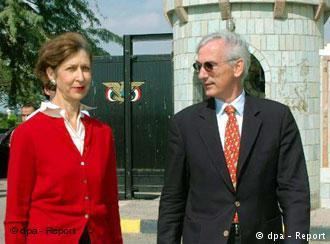 From 2001 to 2005 Mr. Chrobog served as State Secretary of the German Federal Foreign Office. As the highest-ranking civil servant he represented the Foreign Minister at the helm of the Foreign Service. He was directly responsible for Asia, Africa, the Near and Middle East and Latin America and dealt with Foreign Trade and Economic matters comprising Export Control and Export Guaranties for the German Government. He was also responsible for all issues related to the United Nations, Cultural Affairs, Education and Communications. He is still part of the network of the German Foreign Office and therefore well connected to German Embassies worldwide.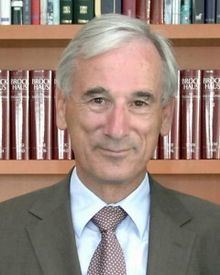 Mr. Chrobog oversaw all ongoing conflicts worldwide as well as the safety of German nationals living or stationed abroad. As State Secretary, Mr. Chrobog ran the German Risk Assessment Center which issues worldwide travel warnings. He was in charge of the Crisis Management Center and became internationally known as a negotiator for the release of hostages in Algeria, Mali and other countries.
His experience in countries such as Egypt, Libya, Algeria, Jordan, Yemen, Tunisia and the Golf States, where he consulted with leading politicians for many years, made him a frequently demanded participant on TV and radio talk shows and a writer for newspapers commenting on the revolutionary developments in this region. Mr. Chrobog is also well connected in Asian countries such as China, India, Pakistan and other emerging markets.
From 1995 to 2001 Mr. Chrobog served as Germany's Ambassador to the United States in Washington, DC. During this period he represented the German Government on political, trade and cultural issues, assisted German companies operating in the United States on legal and investment matters, and spoke on all political issues dealing with the German-American bilateral relationship. While in Washington, DC, Mr. Chrobog developed a strong personal network with key US policymakers, business leaders and members of the cultural community.
Prior to his appointment as Ambassador, Mr. Chrobog held top positions in the German Foreign Office such as Political Director General, Spokesman and Chief of Staff of the German Foreign Minister. He started his diplomatic career as member of the German Delegation at the UN in New York and later as Deputy Ambassador and Economic Counselor in Singapore. Because of his international experience Mr. Chrobog is specialized in risk assessment and management in developing countries and emerging markets.
Mr. Chrobog studied law in Freiburg, Aix-en-Provence, and Goettingen and worked as an attorney at a Hanover law firm before entering the Foreign Service in 1972. He speaks German, English, and French.
On December 28, 2005, it was announced that Jürgen Chrobog had been abducted in eastern Yemen during a cross-country vacation, along with his wife and three grown sons (one of whom, Felix Chrobog, is a successful long distance runner in Washington DC). The family was in Yemen on invitation from the Yemeni vice foreign-minister.
According to the German Foreign Office, the kidnapped family had traveled to Yemen on Christmas Eve with a travel group traveling in an auto convoy. The family's car had, according to the foreign office, initially lagged behind the Convoy before finally getting lost. Chrobog, along with his family, was released on December 31, 2005.