Covid-19



India




S.P.Jananathan




Tamil






21 November 2003 (2003-11-21)



Iyarkai(English translation: "Nature") is a 2003 Tamil romantic drama film co-written and directed by S. P. Jananathan and produced by V. R. Kumar, A. E. Gunasekaran, and G. Natarajan for Prisam Films. The film stars Shaam, Arun Vijay, Kutti Radhika, and Seema Biswas. This film was a low-budget production and the soundtrack was composed by Vidyasagar. This love story is set against the backdrop of a lost ship on an island. It enjoyed relative success in the Kollywood box office. The soundtrack was a great hit but most importantly, the film won the National Film Award for Best Feature Film in Tamil for 2003, competing with Virumaandi and Pithamagan as that year's submissions. This movie is loosely based on "Vennira Iravugal", Tamil translation of Dostoyevsky's "White Nights".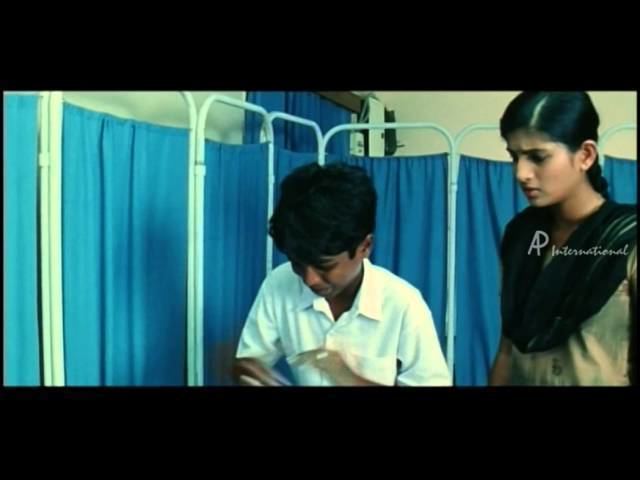 Iyarkai is a familiar love triangle that plays out in unfamiliar surroundings. It revolves around a girl and the two men who love her but by placing the happenings in a port town of Rameswaram, the director manages to give the proceedings a fresh feeling.
Marudhu (Shaam), an orphaned ship mechanic and sailor, lands in Rameswaram and decides to give up his sailing life and settle down there. He develops a liking for Nancy (Kutty Radhika), who sells fruits and other items to sailors on ships that have arrived at the port, but she still holds a candle for the captain of a ship that docked there three years ago. Though Nancy had proposed to him three years ago, he declined stating that 17 was a very young age to marry. Mukundan (Arun Vijay), the captain, had promised her that he would return in a year, but three years later, Nancy has still not given up hope. Marudhu helps Nancy search for Mukundan using his knowledge of ships and naval technology, but when he reveals that even he loves Nancy, she distances himself from him. However, they reconcile and become friends. All hope is lost to find Mukundan, as they see the captain junior, now as the first officer of another ship. The captain junior reveals that the captain's ship was destroyed in a blast.
Soon Marudhu's ship is scheduled to leave by the night of 25 December. Marudhu can decide to join or leave by then. All of them pressurise Nancy to leave her ideas about the captain and marry Marudhu. After a very long thought, she agrees by the night of the 24th and arrangements are made for the wedding next day, but Mukundan returns and Marudhu finds him kissing Nancy's hand in the crowd. He decides that he is the best for her.
She is in a dilemma whether to choose Mukundan or Marudhu, and finally selects the former leaving mixed feelings of joy and sorrow. Marudhu leaves India in his ship seeking more journeys and promising never to return to his home—Tamil Nadu.
Shaam as Marudhu
Arun Vijay as Mukundan
Kutty Radhika as Nancy
Seema Biswas as Mercy (Nancy's sister-in-law)
Karunas as Nandu
Pasupathy as Fernandez
Senthil
Chinni Jayanth
Story, Dialogue and Director: S. P. Jananathan
Screenplay: S .P. Jananathan
Cinematography: N. K. Ekambaram
Music: Vidyasagar
Editing: N. Ganesh Kumar
Editing Supervisor: V. T. Vijayan
Producer: V. R. Kumar, A .E. Gunasekaran and G. Natarajan
Action Co-Originator: Vikram Dharma
Production Designer: Sabu Cyril
Art Director: V. Selvakumar
Studio: Prisam Films
Music: Vidyasagar.
Iyarkai Wikipedia
(Text) CC BY-SA