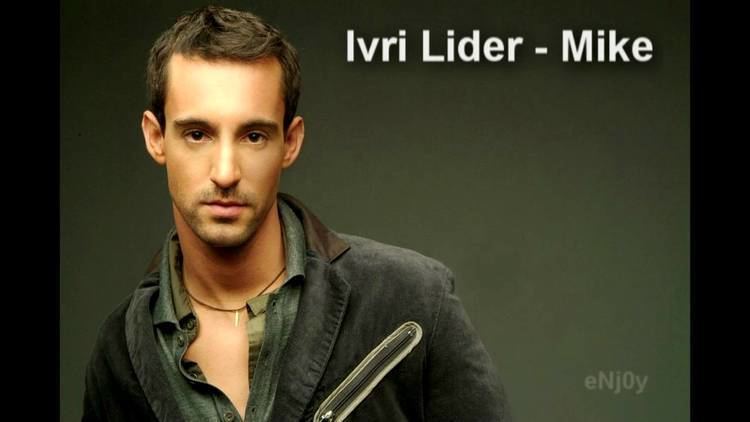 Lider was born in Givat Haim, the third child of Asher and Dalia Lider, Jews who immigrated to Israel from Argentina. His mother is a Holocaust survivor from the Warsaw Ghetto. When he was five, the family moved to Bat Yam and a year later to Herzliya. His mother is a costume designer for the Batsheva Dance Company and his father runs a stationery business. His parents divorced while he was in adolescence. Lider was an athletic child and thought of being a basketball or football player.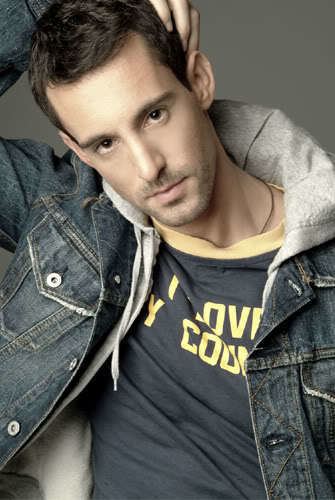 While still in high school, Lider joined the group, Kach Osot Kulan ("Everyone Does It This Way"), who performed at the Roxanne club in Tel Aviv. A commission to compose music for Kisses and October for Anat Danieli's dance ensemble was followed by an invitation from Ohad Naharin to compose the music for Kaamos, which Naharin choreographed for Nederlands Dans Theater (NDT), a Dutch dance company. Lider subsequently composed the music for "ZNA", for the Batsheva Dance Company. At the same time, he signed a recording contract with Helicon Records and began work on his first album.
His self-penned debut album, Melatef Umeshaker (Caressing And Lying), produced by Yo'ad Nevo, was released in 1997. The singles "Leonardo" and "Tamid Ahava" (Always Love) were chart toppers, and the album went platinum, selling over 40,000 copies in Israel.
His second studio album, Yoter Tov Klum Me'kimat (Nothing Is Better Than Almost), was released two years later. Written entirely by Lider, who co-produced it with Nevo, the album included hit singles such as "Chultzat Pasim" (Striped Shirt), "Ha'kos Ha'kchula" (The Blue Glass), and "Yoter Tov Klum". The album went platinum. Lider's second concert tour, Yoter Tov Klum Me'kimat, ran for 150 shows, and he won many prestigious awards, including Performer of the Year, awarded at the Israeli Music Industry's Tamuz 2000 ceremony. The success of his first two albums and his tours established Lider as an important singer-songwriter of the younger generation. In 2001, Lider produced Sharon Haziz's third album, Panasim (Headlights), and wrote the title song, which features them singing together.
January 2002 saw the release of Lider's third studio album, Ha'anashim Hachadashim (The New People). This time out, the production was a solo run for Lider, who came up with a new electronic sound. Ha'anashim Hachadashim produced a number of hits, including "Batei Kafe" (Coffee Houses), "Al Kav Hamayim" (On the Water Line). and a moving rendition of Ehud Manor's "Geshem Acharon" ("Last Rain") that was especially recorded for the Shirutron, the annual fundraising program organised by the Galei Zahal and Galgalatz radio stations. Sales of Ha'anashim Hachadashim stand at over 30,000 copies.
During the same year, Lider collaborated with Idan Raichel, who was at the time playing keyboards in his band. Lider produced and arranged the song "Bo'i" (Come), which went on to become a major chart topper for Raichel. He also composed original music for a film that gay Israeli Eytan Fox directed, the Gal Uchovsky film Yossi & Jagger.[1] The soundtrack included a cover of Rita's hit "Bo" (Come), sung by Lider. This new interpretation received positive reviews. and became one of 2003's most popular tracks on the radio.
In addition to his Ha'anashim Hachadashim performance, Lider also collaborated with the actress Meital Duhan. Their show "Love and Sex During the Days of Awe" combined music, theatre. and recitation that were especially put together for this show. He also published a book of poems he had written over the last decade. During the summer, he toured with Electro Live, a show in which he featured new treatments of many of his hit songs – with special electronic arrangements accompanied by innovative video art. Also in 2002, he received the Lyricist of the Year award from ACUM, Israeli's copyright collection society.
In 2004 Lider composed music for another Fox-Uchovsky film, Walk on Water, the soundtrack of which included a rendition of the classic Esther and Avi Ofarim hit "Cinderella Rockefeller" sung by Rita and Lider, as well as a remix of Lider's "Mary La'Netzach" (Mary Forever). During 2004 Lider collaborated with Gilad Shmueli, co-produced Gilad Segev's debut album Achshav Tov (Its OK Now), and began working on his fourth album.
Right after he finished working on his new tracks, he decided to perform them to a live audience before actually putting them on the record, taking part in the festival of Ha'Psanter Me'are'ach (The Piano Presents). Singing his new songs accompanied only by a piano, he gave the audience a unique and intimate experience – an appetizer before the songs were arranged, produced, and recorded for the album.
Ze Lo Oto Davar (It's Not The Same Thing) was released in February 2005, and immediately became a success. The album had Lider deciding to use the computer as a recording device only, and created a clean and completely different sound. An orchestra of 40 musicians played the stringed instruments that can be heard throughout the album. The result was apparent early on when the first single to be released, "Zachiti Le'ehov" ("I Was Blessed To Have Loved"), became a major hit.
This was followed by "Nisim" (a common name in Israel), "Lehavin Et Hamayim" ("Understanding the Water"). and the album's title track. Sales of "Ze Lo Oto Davar" are in excess of 30,000. The album was also released in a limited double CD pack together with a bonus CD called Fight!, including electronic versions of some of Lider's hits such as "Bo", "Mary La'Netzach", and "Chultzat Pasim".
The album gave rise to a tour in which Lider was accompanied by nine musicians, including a string quartet. The tour conveyed the atmosphere of the album, and included new arrangements of some of his hits. In the first show on the tour, which was held in Tel Aviv on 21 April 2005, in front of thousands of fans, he was joined on stage by Rita, Berry Sakharof, and Assaf Amdursky. The show was recorded for the Live album.
In October 2005 Lider received the "Male Singer of the Year" award from all the major national and local radio stations. He composed most of the soundtrack for the movie The Bubble, and sings the song "Loving That Man of Mine". He appears as himself singing the theme song of the movie, the Gershwin classic, "The Man I Love". The ending credits of the movie feature another cover song by Lider, "Song to the Siren", originally by Tim Buckley. "The Bubble" was released in Israel in 2006, and in the U.S. in 2007.
In 2008 Lider launched a new Hebrew album and announced an upcoming English album. The music video for his English-language song "Jesse" has received a lot of airtime on LOGO TV, and Out magazine recognized him as a member of the "Out 100" for 2007. For Israel's 2008 International Music Awards Lider recorded a quiet and melancholic version of Katy Perry's hit "I Kissed a Girl".
Lider is openly gay. In January 2002, Lider spoke openly about his sexual orientation in a cover-story interview to the daily newspaper Ma'ariv, which attracted a lot of attention. He later said, "On a personal level, I felt complete and happy with my life and who I am, and I didn't see any reason to not talk about it. It seemed strange to have an interview and not to talk about it, about my boyfriend, about my life. On a less personal level, I felt it's kind of my obligation. When you're an artist and you're doing well and you're successful, you get a lot of love and appreciation and energy and good things from people, and I think you need to give it back. Maybe I can influence people and help younger people that struggle – help them to be able to change their views, and stuff like that."[2] Lider refused to be drawn into the debate about the Jerusalem Gay Pride Parade. He did, however, accept a booking to play at the Sydney Gay and Lesbian Mardi Gras' "Fair Day" in Camperdown, Australia on Sunday, 21 February 2010.
(Titles in italics are the Hebrew transliterations—original titles in Hebrew are in parentheses, wherever applicable)
as Ivri Lider
as part of TYP
2011: 9am to 5pm, 5pm to Whenever (originally 09:00 to 17:00, 17:00 to Whenever)
Yossi & Jagger (2002) – original score and theme song "Bo" (Let's)
Walk on Water (2004) – original score and theme song "Cinderella Rockafella" duet with Rita
The Bubble (2006) – original score, theme song "The Man I Love", "Birthday Cake", and ending credits song "Song to a Siren"
Ivri Lider
Yehonatan Sason Fridge
Amir Rosiano
Barak Kram
Adiel Alexander Goldestein
Roni Arditti
Ariel Tuchman
Yogev Mazouz
Assaf Amdursky