Itanagar Municipal Council consisting of 30 councillors is the governing body responsible for hygiene, sanitation and development, a responsibility transferred from urban development department of government of Arunachal Pradesh.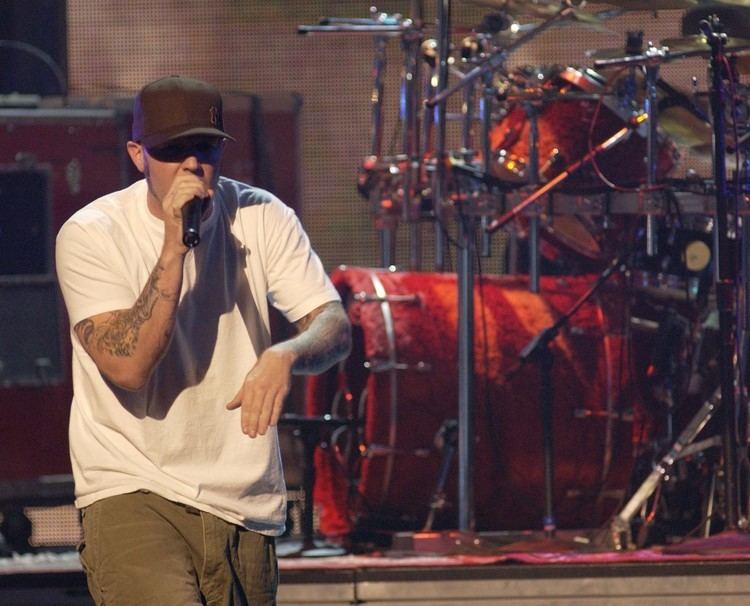 Itanagar is located at 27.1°N 93.62°E / 27.1; 93.62. It has an average elevation of 750 metres.

Itanagar features a humid subtropical climate (Köppen: Cwa), with dry, mild winters and warm, wet summers.
People
Itanagar is inhabited by a number of tribes viz., Nyishi, Adi, Apatani, Tagin, Galo, Monpa, idu Mishmi, singpho, aka, miji and lot more. Nyishis are the aboriginies of the city.
Religious Places
Gompa mandir (Kyong Theraveda): Consecrated by the Dalai Lama, the Buddhist temple, a beautiful yellow roofed shrine reflects the extensive Tibetan influence and provides good views of Itanagar and the surrounding countryside.
Ita Fort is one of the most important historical sites in the state of Arunachal Pradesh. The name literally means "Fort of bricks"( brick being called "Ita" in the Ahom language). The Ita Fort was built as early as the 14th or the 15th century.The fort has an irregular shape, built mainly with bricks dating back to the 14th-15th Century. The total brickwork is of 16,200 cubic metre lengths which have been identified by some scholars with the Sutiya kingdom. The fort has three different entrances at three different sides, which are western, the eastern and the southern sides.
Jawaharlal Nehru Museum, Itanagar is also known for showcasing rich tribal culture of the state.
Gekar sinyi (Ganga lake) is a beautiful natural lake which literally means Confined water in the Nyishi dialect. It is surrounded by a landmass of hard rock. Primeval vegetation, orchids masses on tall trees and tree ferns contribute to its popularity as a picnic spot. Boating facilities and a swimming pool are available at the site.
Tourist places like Bomdila, Parshuram Kund (in Lohit district), Malinithan (in west Siang district), Bhishmak Nagar (in Dibang Valley) are also easily accessible by Tata mini bus or share-taxi.,
Large numbers of festivals are celebrated in this capital city of Arunachal Pradesh.
The Nyokum is the festival celebrated on 26 February by the Nyishi community. The Word Nyokum has been derived from two words – Nyok means land (earth) and Kum means collectiveness or togetherness. Therefore, the Nyokum festival may be interpreted as inviting all Gods and Goddesses of the universe, with the Nyokum Goddess as the principal deity, to a particular venue at a particular time and is commonly worshipped by the people irrespective of caste, creed or class for better productivity, prosperity and happiness for all human beings on earth. Besides Nyokum Nyishi community also celebrates Longte
The Dree is an Apatani agricultural rite. celebration involves the sacrifice of fowls, eggs and animals to gods – Tamu, Metii and Danyi Pilo (Sun and Moon God). The festival is celebrated to appease these gods to avoid famine and other calamities.
The Adi celebrate a number of festivals, in particular their prime festival Solung, in the first week of September for five days or more. It is a harvest festival performed after the sowing of seeds and transplantation, to seek for future bumper crops.
Si-Donyi, celebrated by the Tagin community from 4 to 6 January every year. It is celebrated to Welcome the new year by offering prayers for the well being of the entire mankind. The prayers are offered to si-donyi(earth and sun).
Losar is the New Year celebration of the Monpas. It is celebrated for a period of five days. The festival is marked by prayers, hoisting of religious flags atop the homes, reading of Buddhist scriptures, and lighting butter lamps in the houses.
Reh, which is mainly associated with the Idu Mishimis. The special attraction of the six-day celebrations is the priest dance.
Tamladu, the Digaru Mishimis offer prayers to the God of the Earth and the God of the Water. The supreme God Jebmalu is also worshipped. Khan is significant because of a ceremony where the priest ties a piece of wool around everybody's neck.
Sangken, people sprinkle water on each other as a sign of merriment.
As of 2001 India census, Itanagar had a population of 34,970. Males constitute 53% of the population and females 47%. Itanagar has an average literacy rate of 66.95%, Lower than the national average of 74.4%: male literacy is 73.69%, and female literacy is 59.57%. In Itanagar, 15% of the population are under 6 years of age. Takam Sanjoy, a former MP from Arunachal Pradesh, in his speech at Jantar Mantar, Delhi while addressing people demanding justice for Nido Tania, mentioned that the Itanagar consists of about 70% of population from other parts of India.
Itanagar is situated at southern part of Arunachal Pradesh. Regular Helicopter service is available from Guwahati to Naharlagun (Itanagar). An greenfield Airport, few miles from city is under construction in Hollongi.
National Highway 52A connects Itanagar to Assam and other parts of the country. Regular bus service is available from Guwahati to Itanagar.
Itanagar was connected to the Indian railways in April 2014 . The Naharlagun-Dekargaon Passenger Train, with 10 passengers and two goods compartments, towed by a diesel engine, left Dekargaon in Assam at 7am and arrived at Naharlagun at 12.30 pm, covering a distance of 181 km on 14 April 2014. The train chugged into Naharlagun for the first time in Arunachal Pradesh's history, making Itanagar, the third state capital among the eight north eastern states after Guwahati and Agartala to be put on the railway map of India. Itanagar the capital city is nust 20 km away from the railway station.
State owned All India Radio has a local station in Itanagar which transmits various programs of mass interest.
Arunachal Pradesh has 2 engineering colleges and a polytechnic viz., NERIST (North Eastern Regional Institute of Science and Technology). It is now a deemed university under the Ministry of Human Resource Development, Government of India.The other one is the National Institute of Technology, Arunachal Pradesh, established by Ministry of Human Resource Development and is situated at Yupia, 20 km away from the capital city. The polytechnic is Rajiv Gandhi Government polytechnic, Itanagar.
Rajiv Gandhi University is a central government university located at Rono hills, Doimukh. All colleges other than private universities is affiliated to RGU. Himalayan University is the lone private University established through UGC act of 1956 by an act of Arunachal Pradesh Legislative Assembly
There are government and private colleges like Dera Natung Government College and Don Bosco College.