Covid-19
Pizza




Room temperature




United States




Italy






Focaccia-like dough, tomato sauce, romano cheese




Southern tomato pie, Stromboli, Sicilian pizza, Chicago‑style pizza, New Haven‑style pizza
Italian tomato pie is a type of pizza created in the late 19th century by Italian-American populations. It derives from Sicilian pizza, and is found in predominantly Sicilian-American communities. What distinguishes tomato pies from pizza is the preparation process: cheese and other toppings are added on first, then the tomato sauce.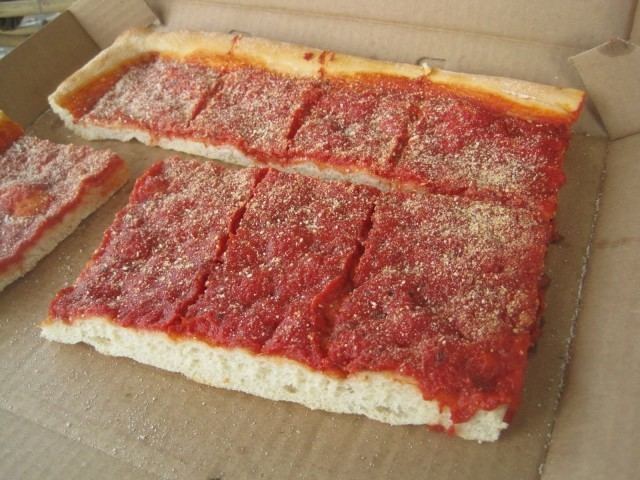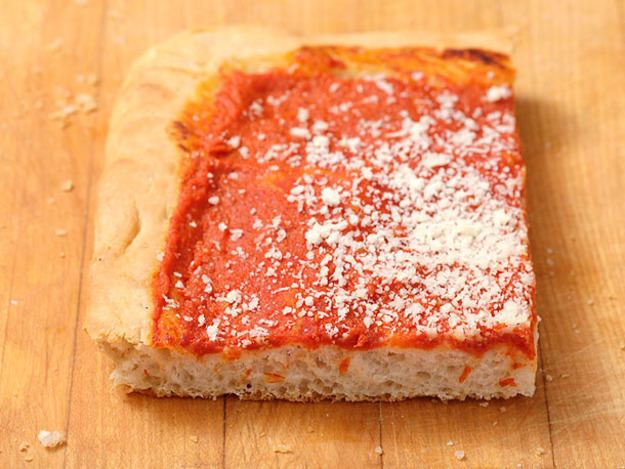 The basic recipe for tomato pie calls for a thick, porous, focaccia-like dough covered with tomato sauce, which is sprinkled with grated romano cheese. Many bakeries and pizzerias have their own variations. Pizza adds tomato sauce before adding cheese and other toppings while tomato pies add the tomato sauce after cheese and other toppings. It is not usually served straight from the oven, but allowed to cool and then consumed at room temperature or reheated. Like Sicilian pizza, tomato pie is baked in a large aluminium pan and served in square slices.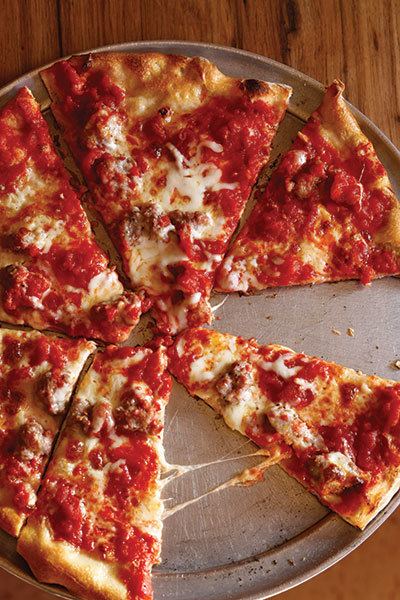 As evidenced by period photographs of O'scugnizzo's Pizza in Utica, New York, tomato pie was sold as early as 1914. Along with chicken riggies and Utica greens, tomato pie is regarded as an idiomatic part of Utica Italian-American cuisine. The Trenton tomato pie (which is thin crust) may even predate the Utica variety. Joe's Tomato Pie (now defunct) was first opened in 1910. Papa's Tomato Pies, whose proprietor learned the trade at Joe's, was opened two years later in 1912.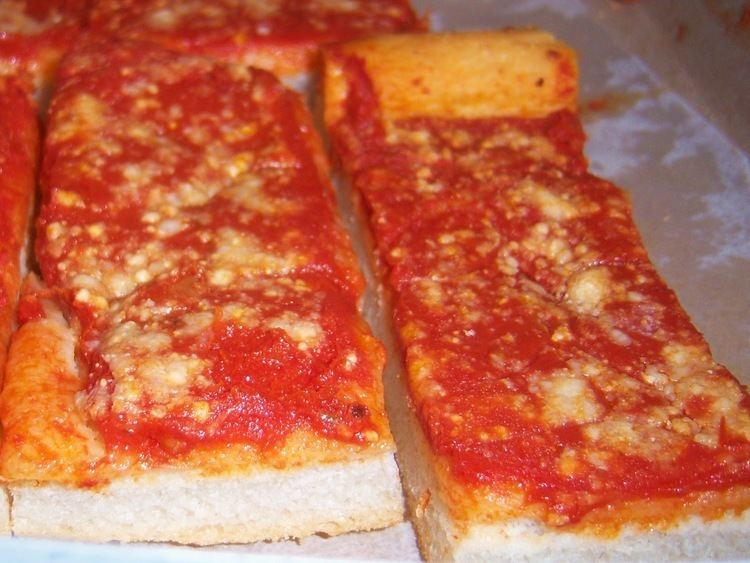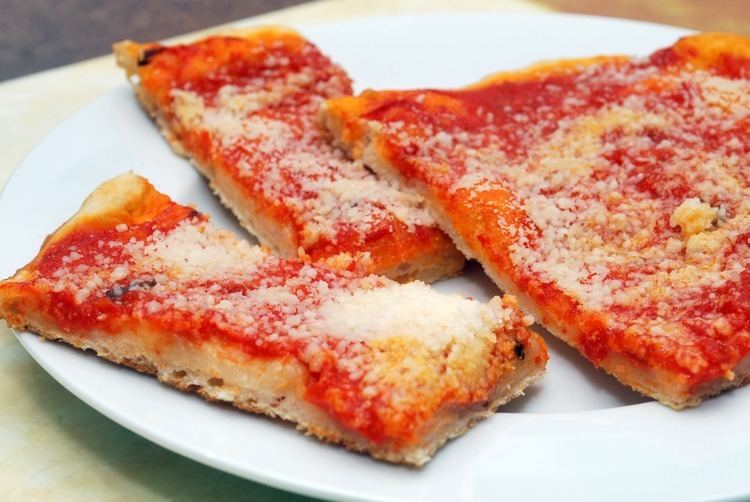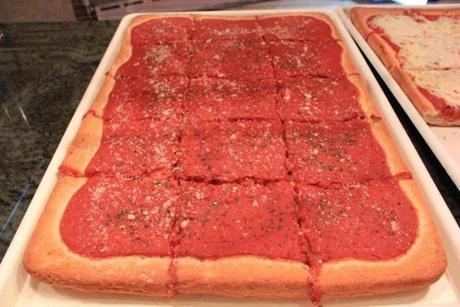 Italian tomato pie Wikipedia