8.4

/

10

1

Votes

Alchetron

Rate This





Shōhei Kotaki




23 December 2011 (Japan)




17.04 million USD






Izuru Narushima




Taro Iwashiro




Izuru Narushima




Taro Iwashiro






Yasuo Hasegawa Kenzaburō Iida




Kōji Yakusho Hiroshi Abe Bandō Mitsugorō X




23 December 2011 (2011-12-23) (Japan)




Japan Academy Prize for Outstanding Performance by an Actor in a Leading Role




Kōji Yakusho, Hiroshi Abe, Hiroshi Tamaki, Akira Emoto, Teruyuki Kagawa




Commander movies, Movies about battles, World War II movies
Isoroku (Japanese: 聯合艦隊司令長官 山本五十六 – 太平洋戦争70年目の真実-, Hepburn: Rengō Kantai Shirei Chōkan: Yamamoto Isoroku – Taiheiyō Sensō Nanajūnenme no Shinjitsu–, Combined fleet commander Yamamoto Isoroku – Truth of the Pacific War 70 years ago) is a 2011 Japanese war drama film about Isoroku Yamamoto.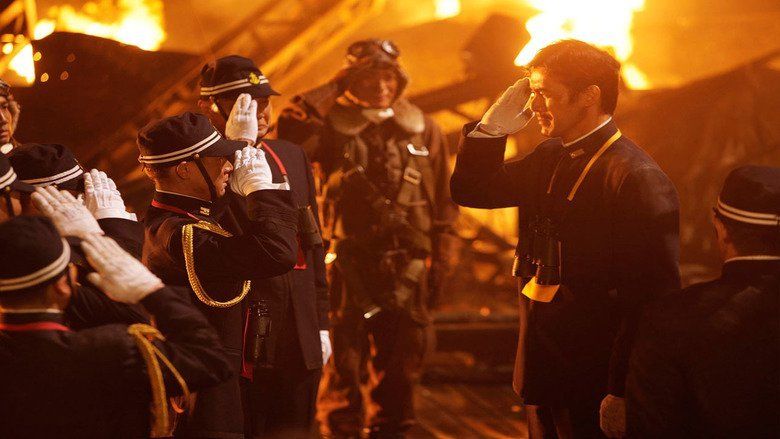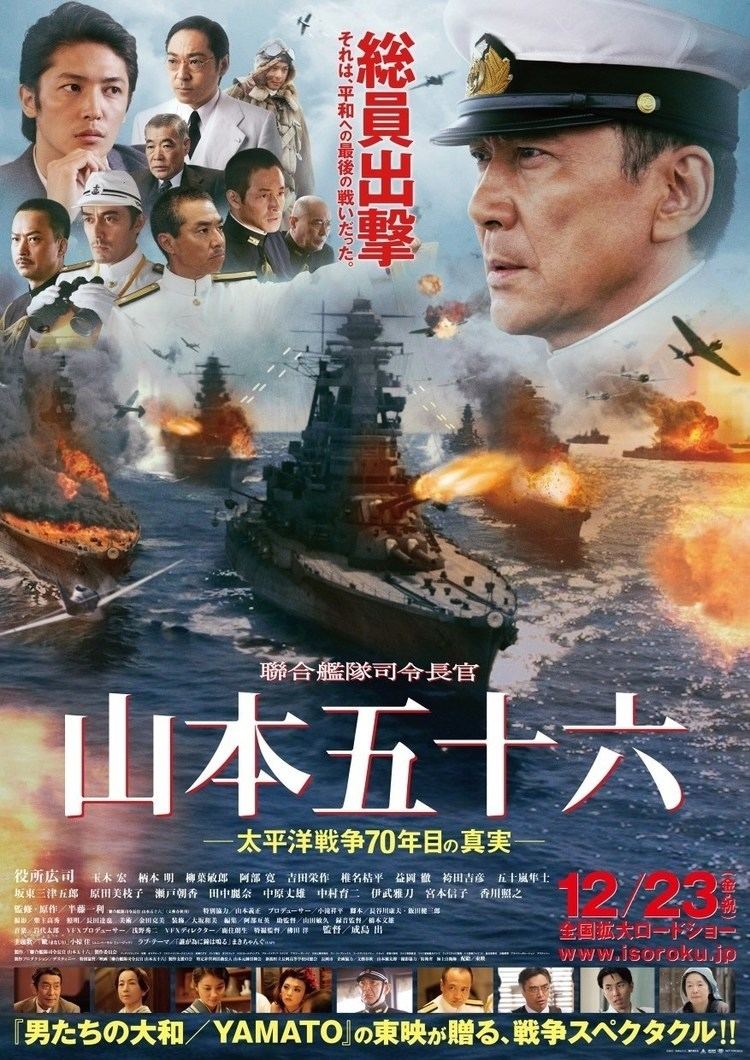 Other English home media titles of the film are The Admiral, and Admiral Yamamoto. English titles not used in home video releases are Yamamoto Isoroku, the Commander-in-Chief of the Combined Fleet and Admiral Isoroku.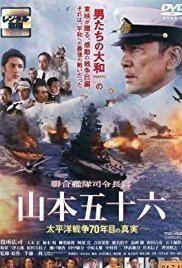 The film presents Yamamoto's family life, his attempts to prevent the impending conflict with the United States amid World War II and his run-ins with Japanese war hawks. The Japanese military establishment entangles Yamamoto in the war and orders him to prepare the attack on Pearl Harbor.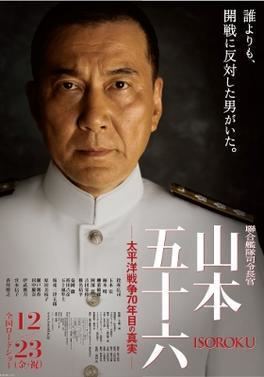 Kōji Yakusho as Admiral Isoroku Yamamoto
Hiroshi Tamaki as Toshikazu Shindo
Toshirō Yanagiba as Admiral Shigeyoshi Inoue
Hiroshi Abe as Rear Admiral Tamon Yamaguchi
Eisaku Yoshida as Yoshitake Miyake
Takeo Nakahara as Vice Admiral Chūichi Nagumo
Ikuji Nakamura as Matome Ugaki
Bandō Mitsugorō X as Vice Admiral Teikichi Hori
Mieko Harada as Reiko Yamamoto
Asaka Seto as Shizu Taniguchi
Rena Tanaka as Yoshie Kanzaki
Masatō Ibu as Admiral Osami Nagano
Akira Emoto as Prime Minister Mitsumasa Yonai
Kippei Shiina as Captain Kameto Kuroshima
Nobuko Miyamoto as Kazuko Takahashi
Teruyuki Kagawa as Munakata Keikiyoshi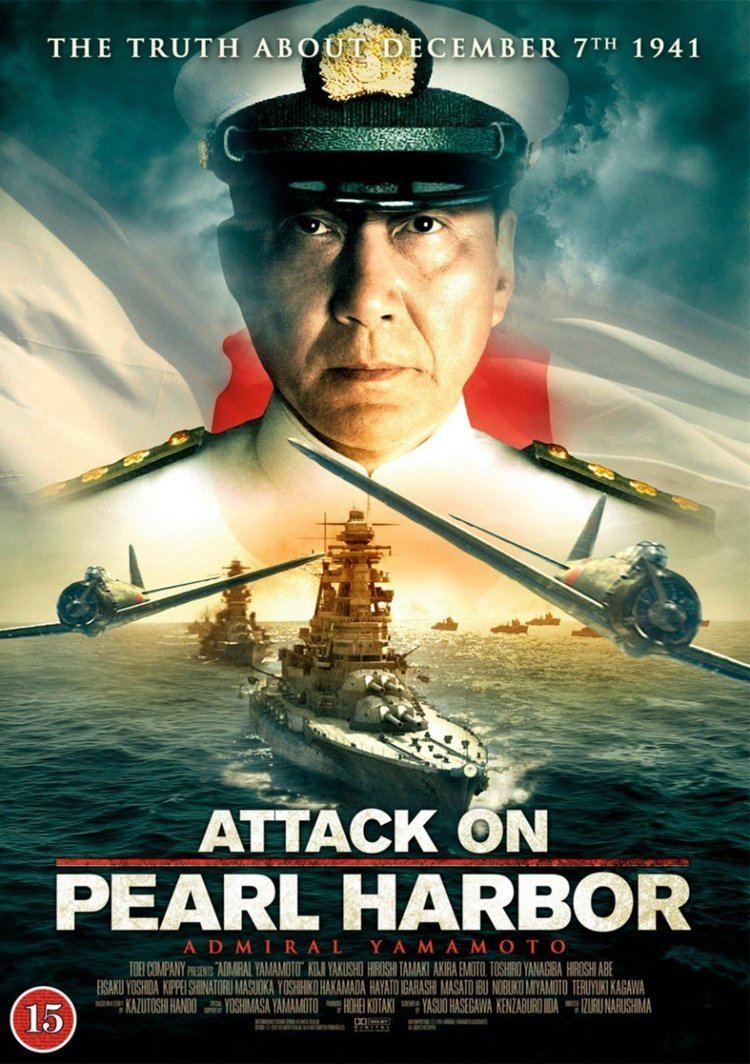 The making of the film lasted four years. Kōji Yakusho was reportedly the only actor considered for the role of Yamamoto and the film would have been canceled if he turned it down. Yakusho was offered the role in the summer of 2009, and accepted the role in the winter of 2010. The production staff declared it intended to present an image of "what a Japanese leader should be".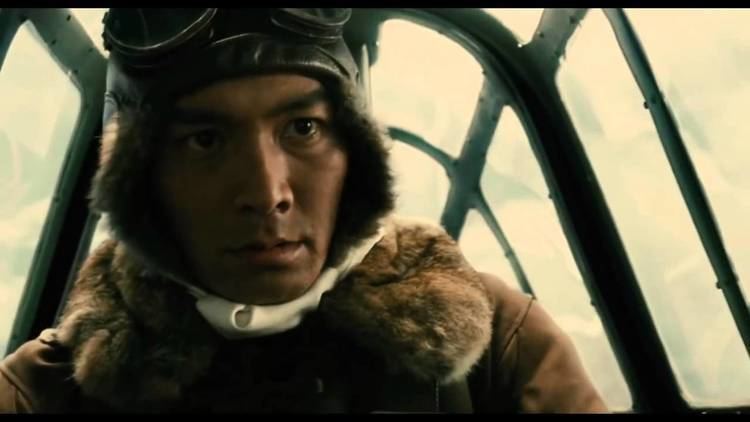 Rob Schwartz from Metropolis described the film as a "well-paced and well-acted work", which "is not a bad watch for those interested in a Japanese view of the war". Schwartz further noted that unlike the 1968 film with the same title, which "was a piece of propaganda", the 2011 film "doesn't fall into that trap". Ronnie Scheib from Variety characterised the film as "Izuru Narushima's well-crafted, rather old-fashioned and unquestioning elegy" to Yamamoto, which "succeeds where many biopics fail in fully integrating the private man and the public figure".
Isoroku (film) Wikipedia